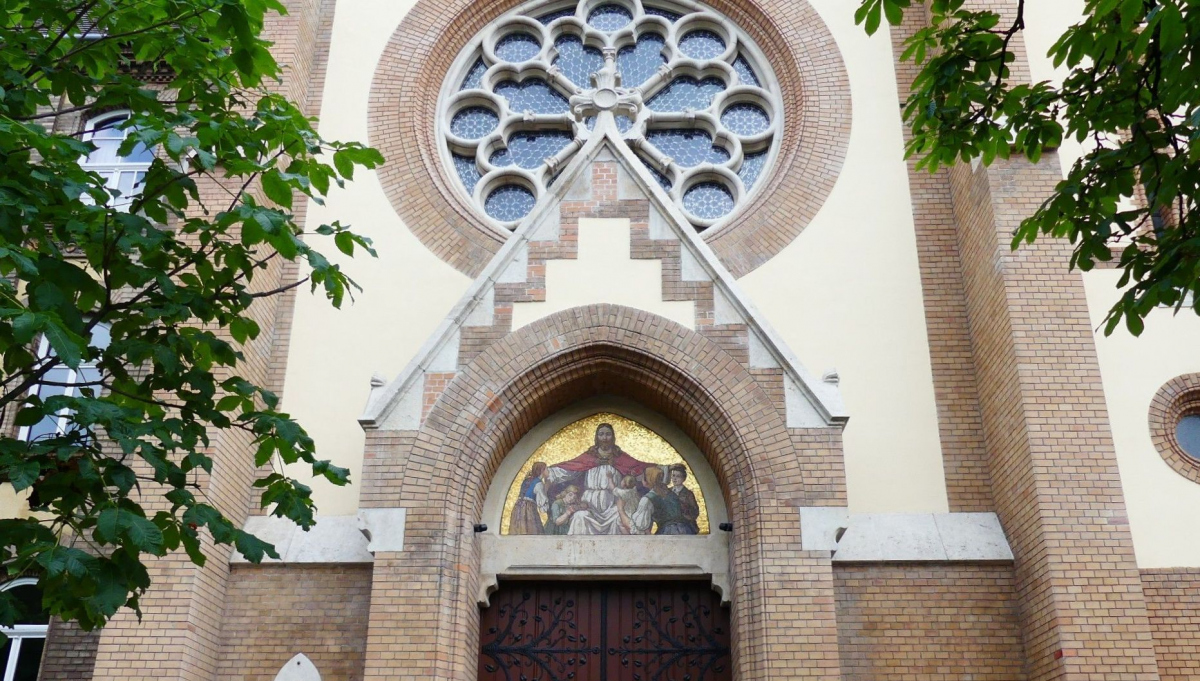 After more than a year of restoration, the glass mosaic depicting Christ and the children was put back above the entrance of the Lutheran church in Budapest-Fasor – reports evangelikus.hu.
Due to wetness, the glass mosaic began to deform and detach from the masonry in recent decades. For the present restoration, the whole image was separated into twenty-one pieces. The restoration of each piece was followed by "sewing together" these sections and replacing the missing mosaic tiles. A photo showing the original condition helped restorers.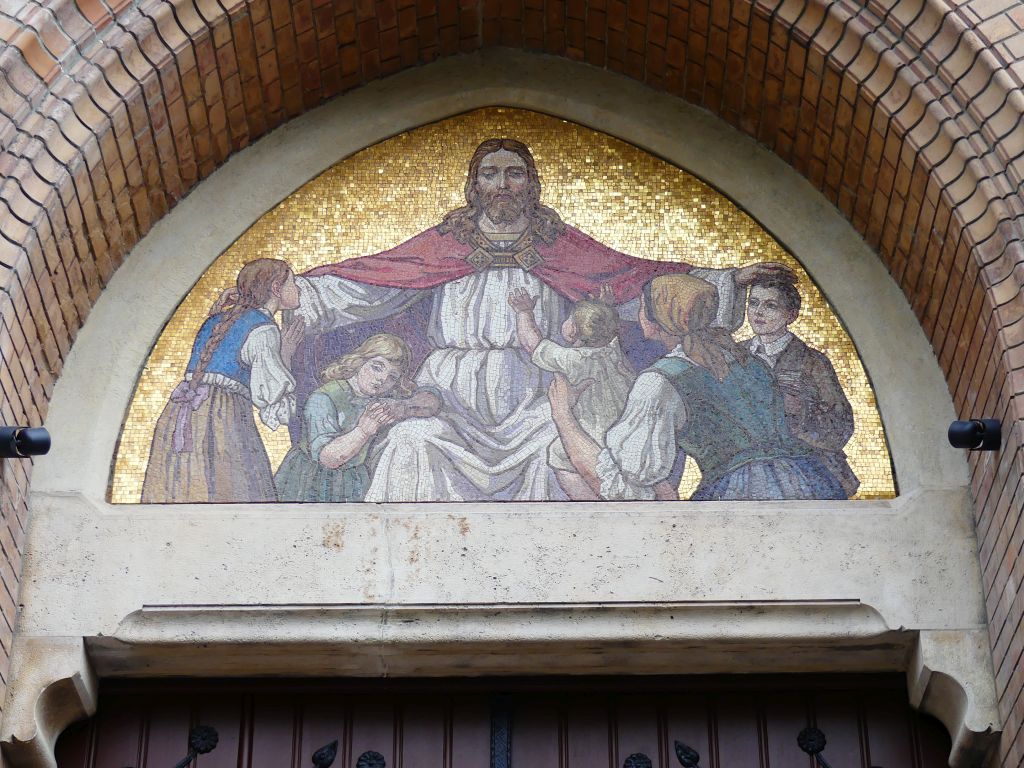 Renovated glass mosaic above the entrance to the Lutheran church in Fasor (Photo: pestbuda.hu)
The Lutheran Church on the corner of Városliget Avenue and Bajza Street was built in 1905 according to the plans of Samu Petz. It is the only Protestant church in Budapest, which has figural decorations on the outside. The glass mosaic made in Miksa Róth's workshop can be seen from the street front, above the main entrance. The work depicts Jesus embracing children. A five-meter-diameter rose window, also made by Miksa Róth, stands above the mosaic.
Recently, the organ of the Lutheran church in Fasor was completely reconstructed, and the church's facade renewed, including the rose window. However, the restoration of the glass mosaic above the entrance was not completed until this spring.
The renovation of the facade of the church and the rose window was completed last year (Photo: pestbuda.hu)
The Lutheran church in Fasor from Bajza Street, in front of Reformation Park (Photo: pestbuda.hu)
Source: evangelikus.hu
Cover photo: The glass mosaic by Miksa Róth was restored above the entrance of the Lutheran church in Fasor (Photo: pestbuda.hu)