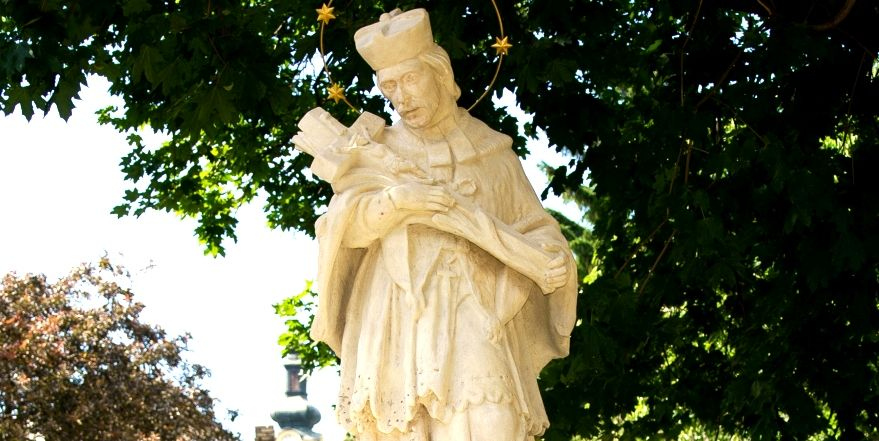 Statue of St. John of Nepomuk renovated in Budafok
Hungarian version of the article: Felújították Nepomuki Szent János szobrát Budafokon
The baroque statue of St. John of Nepomuk, the patron saint of sailors, made around 1750, has been restored in the 22nd district on Hosszúhegy Square. During the renovation, the head of the 1.7-meter-high figure was replaced with the original one, and a missing wreath of stars was also returned to the saint.
The statue of St. John of Nepomuk stands on Hosszúhegy Square, in the centre of Budafok, at the junction of Magdolna and Kölcsey Streets.
According to the local council's website, the statue erected in the former St. John's Square (today's Hosszúhegy Square) dates back to the 18th century. It has been in its current place since the end of the 19th century. The 1.7-metre high statue, made of soft limestone, was completed around 1750 and presumably came to the district from Buda or Kiscell. St. John of Nepomuk was depicted by the unknown sculptor in a high priestly robe, with a sign of martyrdom — a palm branch and a cross in his hand. Originally angels sat on either side of the saint.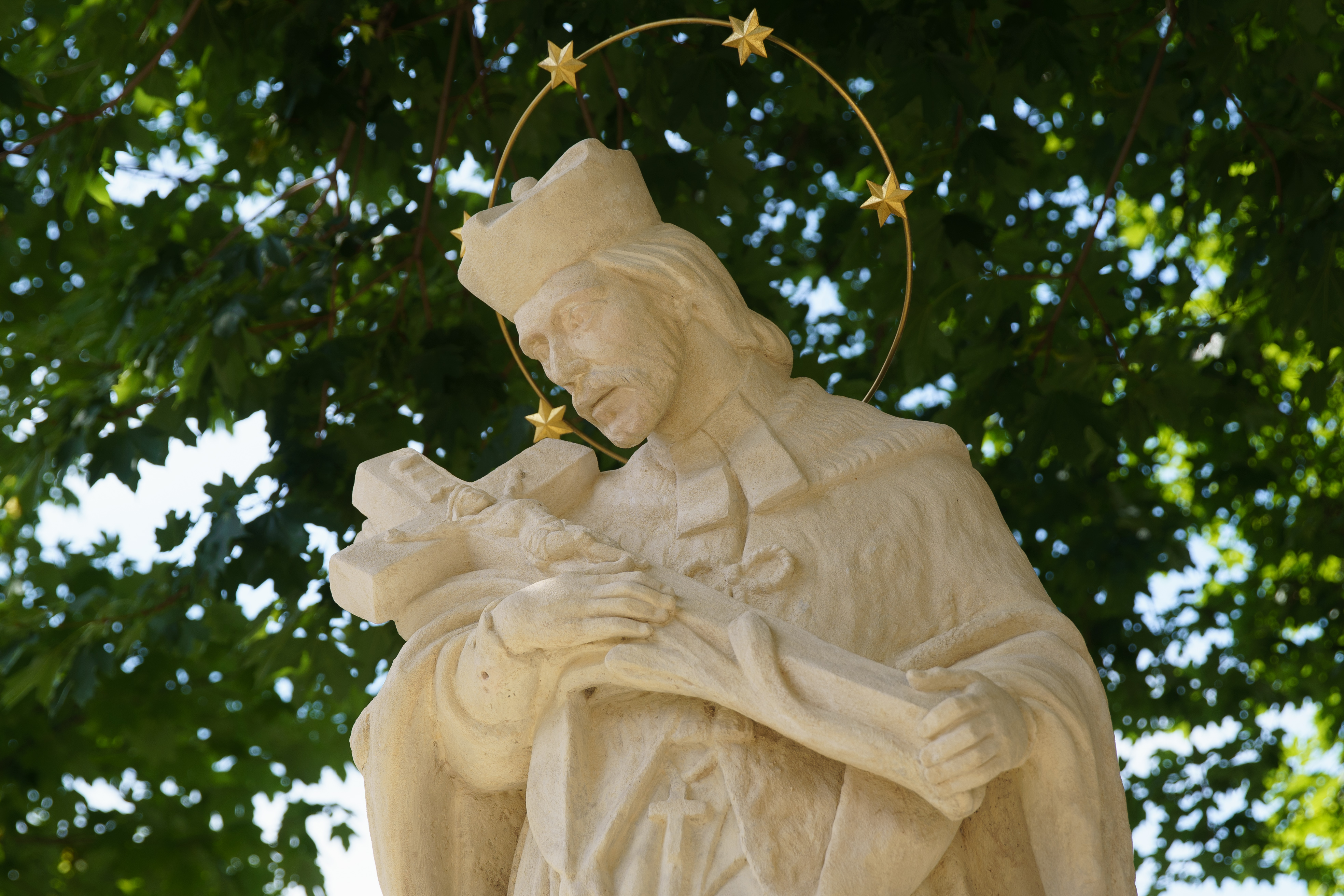 The renovated statue of St. John of Nepomuk stands on Hosszúhegy Square in Budafok (Photo: budafokteteny.hu)
The artist restoring the statue, Zsolt Varga, who also renovated the Danubius well on Erzsébet Square, carried out preliminary research and found that the head of the statue erected in Budafok was destroyed in 1925 by vandals, and in 1929 by an oversized head in a different position was placed on the statue with a hairstyle uncharacteristic of the Baroque period. Two angels originally sat on either side of the statue, but these disappeared in the years after World War II.
Only one archival image - a blurred postcard - of the original statue survives, showing what the figure's head was like, the missing star wreath and, albeit very blurred, the two angels next to it. The artist, who was renovating the work, replaced the sandals on the feet of the statue with shoes because St. John of Nepomuk was not a monk but a high priest and also corrected the position of his double collar.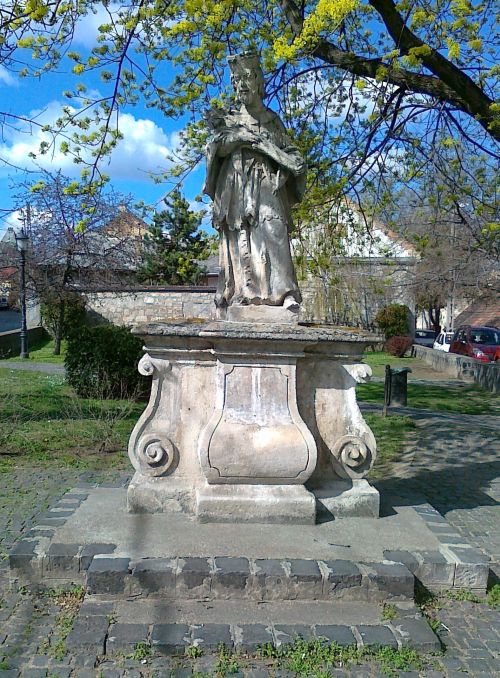 The sculpture in 2014 (Photo: xxii.hu)
St. John of Nepomuk is the patron saint of rivers, bridges, sailors, water millers, fishermen. In some places, he is the patron saint of those drowning and miners and salt miners.
St. John of Nepomuk was murdered in 1393 under the orders of King Wenceslas and thrown into the Vltava River. According to tradition, when the sacred body was immersed, five stars emerged from the water. John's body was laid to rest in St. Vitus Cathedral in Prague. He was beatified in 1721 and canonised in 1729.
There are approximately seven hundred statues of St. John of Nepomuk in the country. AHíd Zrt. finances the renovation of one of these each year on the occasion of the Day of Bridges and Bridge Builders.
Source: budafokteteny.hu | Abridged in translation
Cover photo: The statue of St. John of Nepomuk unveiled in Budafok (Photo: budafokteteny.hu)