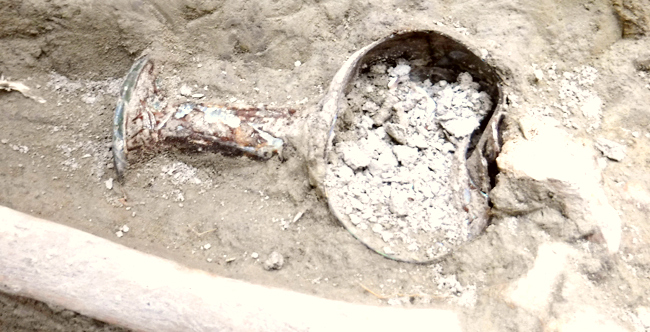 Roman burials were excavated in Óbuda
Hungarian version of the article: Római kori temetkezéseket tártak fel Óbudán
August 27, 2021 at 2:30 PM
Experts from the Budapest History Museum found a late Roman burial on one of the plots on Óbuda Street, where the remains of a stone wall and storage pits have also been found.
Another late Roman skeletal burial was identified by archaeologists in the 3rd District on one of the plots in San Marco Street - writes regeszet.aquincum.hu in its report, the site of the Budapest History Museum. All of the excavated tombs were robbed back in antiquity, and even identifying some of the burials was difficult. In the wider surroundings of the plot, in the southwestern part of the Katonaváros [military garrison town], graves from this period have already been found.
The archeological topography, street system and plot allocation of the quarter are not fully known, for example, building remains were found in San Marco Street with parts of a paved road. No road surface was found at the excavation, which had just ended, covering only two hundred square meters, and only a single stone wall emerged from the remains of a building. The building to which it may have belonged presumably reached the area of today's street.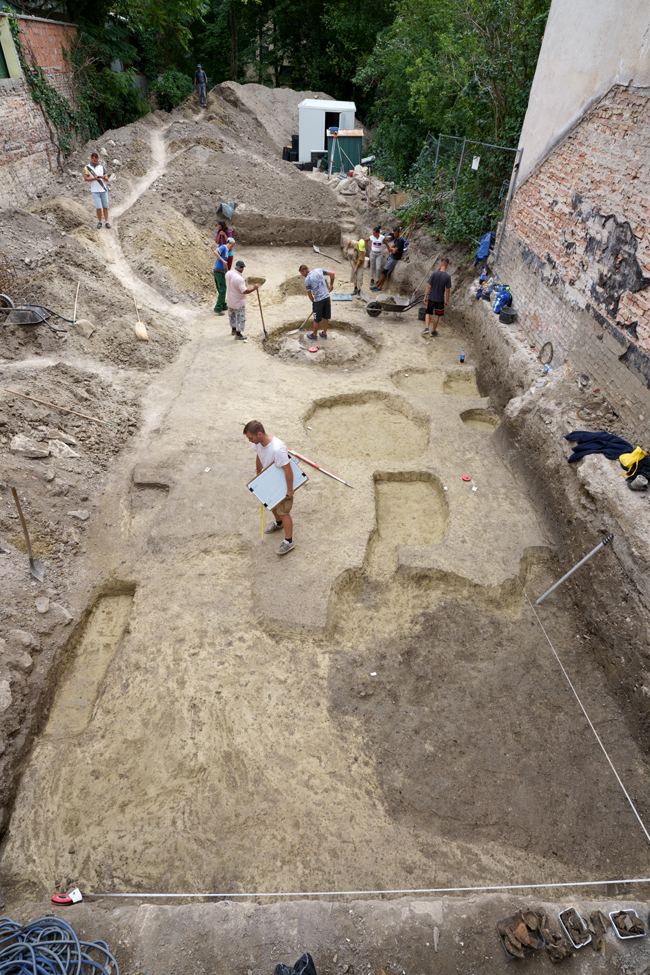 Archaeologists have identified late Roman skeletal burials on one of the plots on San Marco Street in the 3rd District (Source: regeszet.aquincum.hu)
The fact that graves were found in the residential area is not surprising, because from the second half of the 3rd century, city dwellers began to be buried among abandoned buildings. The phenomenon may have been related to the declining population and the fact that at that time the large cemetery west of the quarter, which was along today's Vienna Road, was presumably used only occasionally.
Read the full article in Hungarian here.
Cover Photo: Roman burials unearthed in Óbuda, San Marco street (Source: regeszet.aquincum.hu)