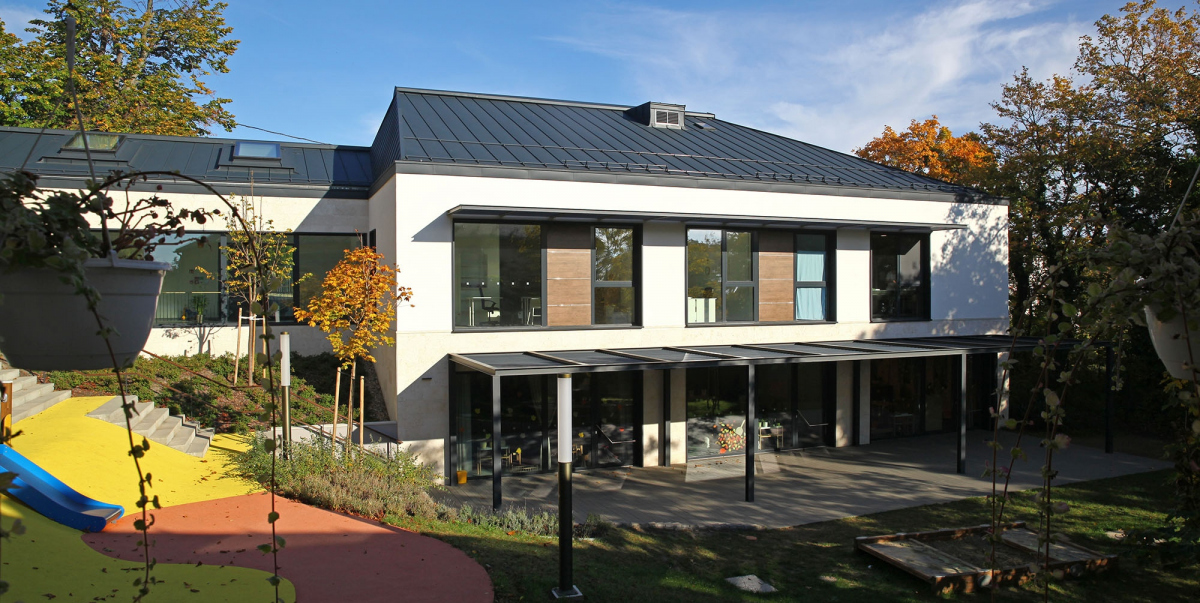 A new Catholic kindergarten was consecrated on Svábhegy
Hungarian version of the article: Felszentelték a Svábhegyen épült új katolikus óvodát
November 8, 2021 at 2:00 PM
The Pannonia Sacra Catholic Kindergarten opened its doors in September in the 12th district, the two-storey modern building was built on Diana Road.
Two years after the foundation stone was laid, the state-funded Pannonia Sacra Catholic Kindergarten is already welcoming children. The educational institution on Diana Street was consecrated by Cardinal Péter Erdő on 31 October.
The new Catholic kindergarten in Hegyvidék was built on Svábhegy, in a calm, quiet place, in a green environment (1125 Budapest, Diana street 15 / a).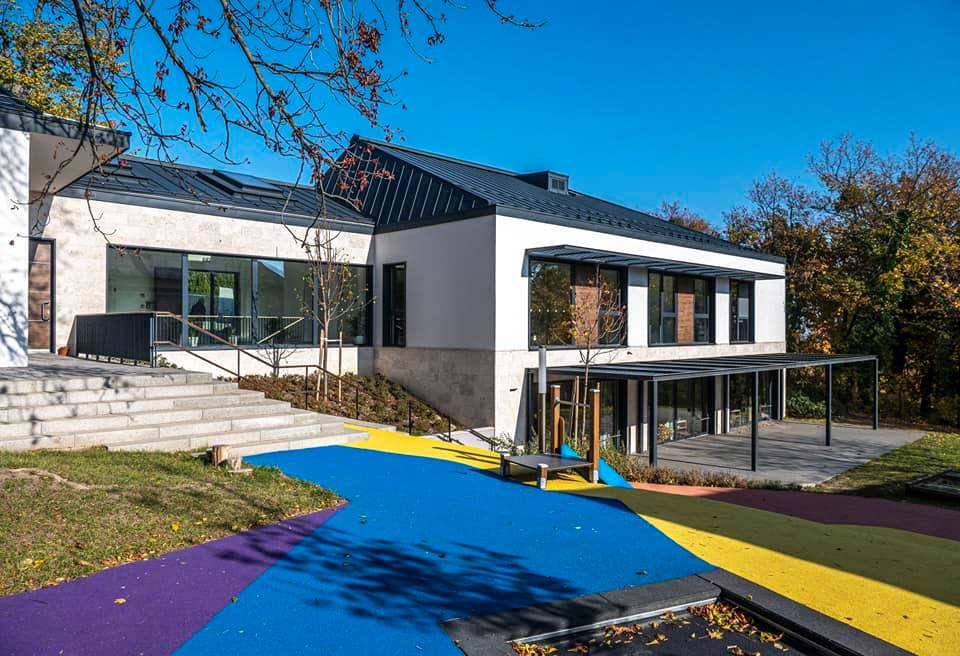 The inner courtyard of the two-storey building (Photo: Esztergom-Budapest Archdiocese)
As they write, the modern institution has 75 seats, development rooms and a gym, and welcomes children in three groups.
The spaces of the two-storey, modern building are spacious and bright, and the group rooms open directly onto the garden. Taking advantage of the terrain, the kindergarten is one-storey from the street and two-storey from the inner courtyard. Its modern furniture and furnishings, in keeping with the age-specific characteristics of young children, provide comfortable interiors that provide safety and radiate joy.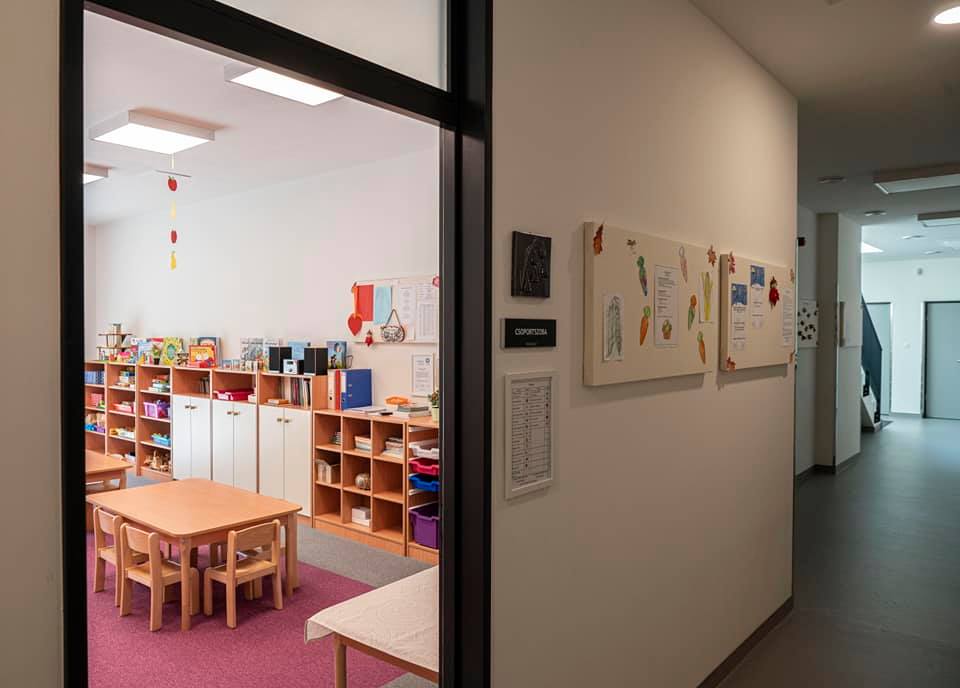 To the left is one of the group rooms of the kindergarten (Photo: hegyvidek.hu)
The kindergarten building was completed on the plot of the parish of Szent László Istenhegy with a separate entrance, the construction was carried out by Renovit Kft. From September 2019 to April 2021 according to the plans of Dániel Taraczky. In the summer, the interior of the building was also completed, so in September 2021, the kindergarten opened its doors to preschoolers and their families. The new kindergarten is part of the Pannonia Sacra Catholic Primary School.
The article also reveals that a community house belonging to the parish will soon be built in Diana Park, on the adjacent plot.
Source: hegyvidek.hu
Cover photo: The building of the Pannonia Sacra Catholic Kindergarten (Photo: hegyvidek.hu)