At the open-air exhibition entitled "Architecture between Heaven and Earth" - Imre Makovecz 1935-2011, pedestrians can meet almost 50 billboards on the Museum Boulevard. The signs placed on the fence of the Museum Garden show not only the most significant buildings of Imre Makovecz, but also the quotations closely related to them.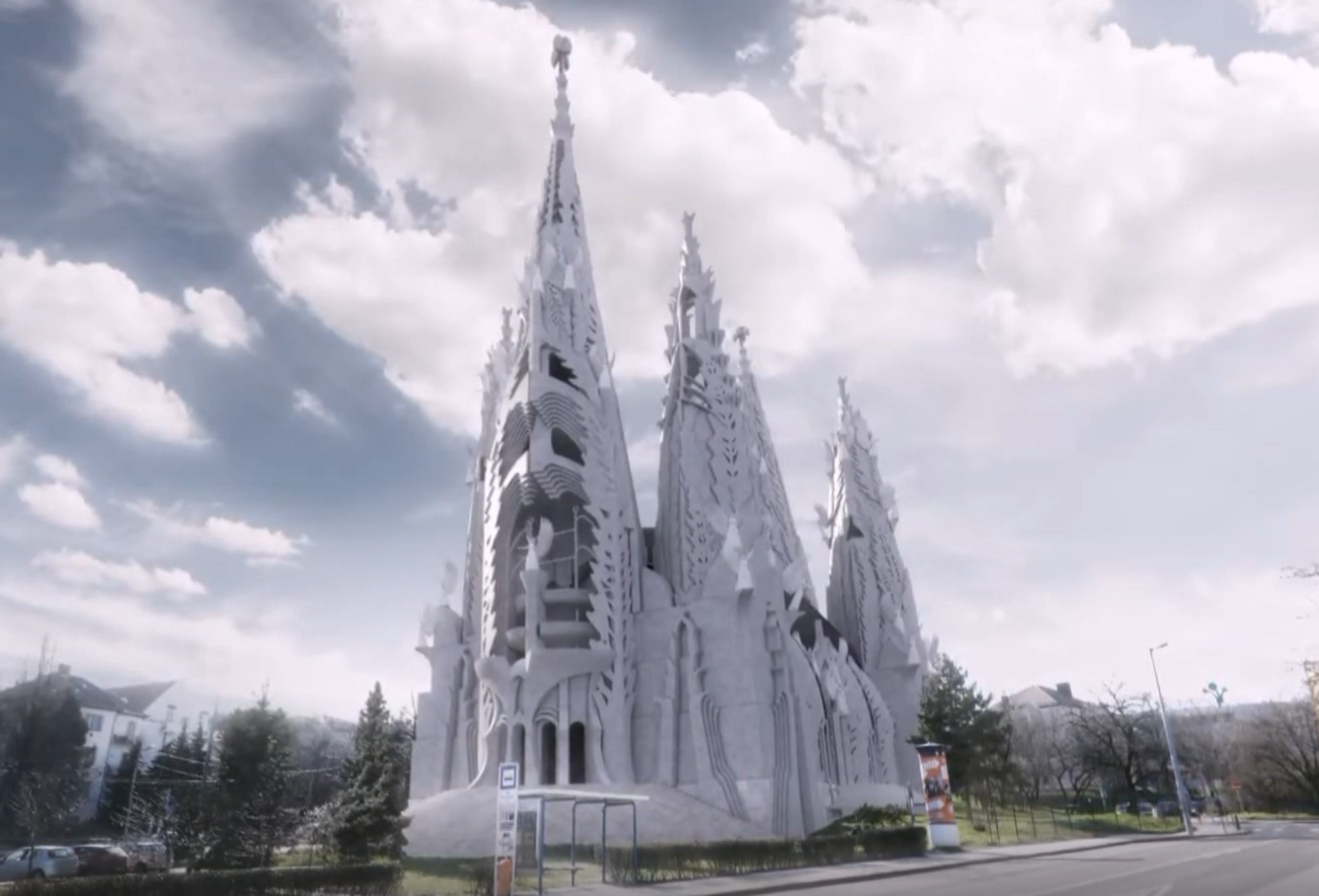 The visual design of the Church of the Resurrection can also be seen in the open-air exhibition (Visual design: makovecz.hu)
L. László Simon, the director of the National Museum, emphasized that we could be proud that the architect lived among us. He was characterized by sparkling, smiling eyes and great openness behind his rigor, he added. As indicated, the National Museum now traditionally exhibits fence exhibits. Thanks to the material evoking the work of Imre Makovecz, hopefully many will now discover the master's oeuvre for themselves.
The National Museum and the Makovecz Imre Foundation also wants to bring the spirit of the master closer to people with a traveling column. The two and a half meter high installation can currently be seen in Tata, then it will be set up in Győr and Székesfehérvár for two or three weeks, and the trip will continue in new cities next year, the organizers said. The panels of the exhibition can be seen on the fence of the Museum Garden until 22 January, 2022.
Source: MTI
Cover photo: the oeuvre of the grandiose architect, who died 10 years ago, is presented on 50 boards (Photo: MTI / Tamás Kovács)