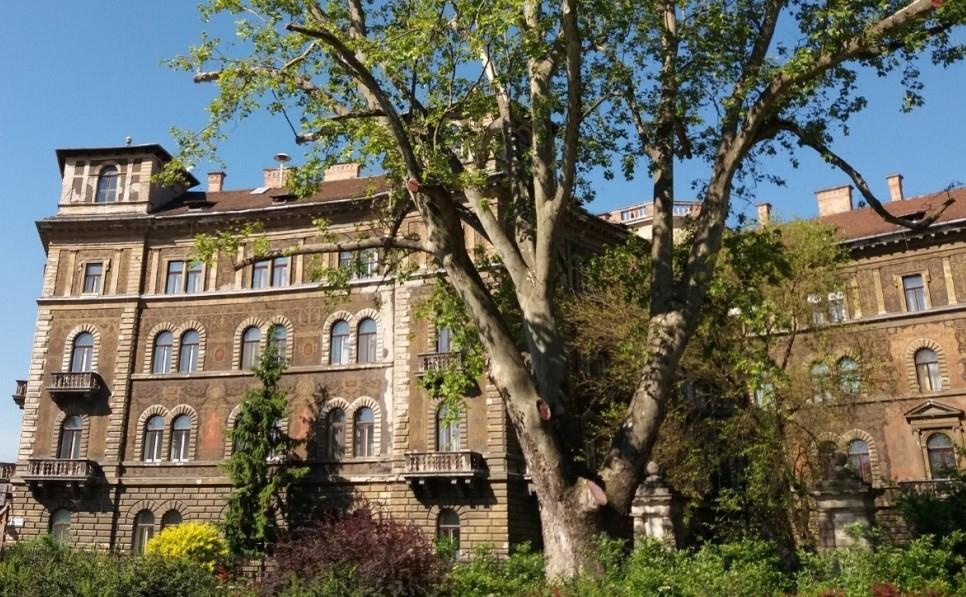 The facade of the beautiful MÁV apartment building on Kodály körönd is being renovated
Hungarian version of the article: Felújítják a gyönyörű MÁV-bérház homlokzatát a Kodály köröndön
November 26, 2021 at 11:00 AM
The renovation of the nearly 140-year-old MÁV apartment building in Kodály körönd can begin. They are restoring the facade of the state-owned property, replacing and repairing the doors and windows, while eliminating the risk of an accident.
The renovation of the listed tenement house at Andrássy Street 88-90 was due for decades. According to the Public Procurement Notice, work can now begin, which includes the inspection and restoration of the façade plaster, the repair and replacement of doors and windows and the elimination of the risk of accidents. A review of the building's electrical and building services systems is also required prior to technical handover.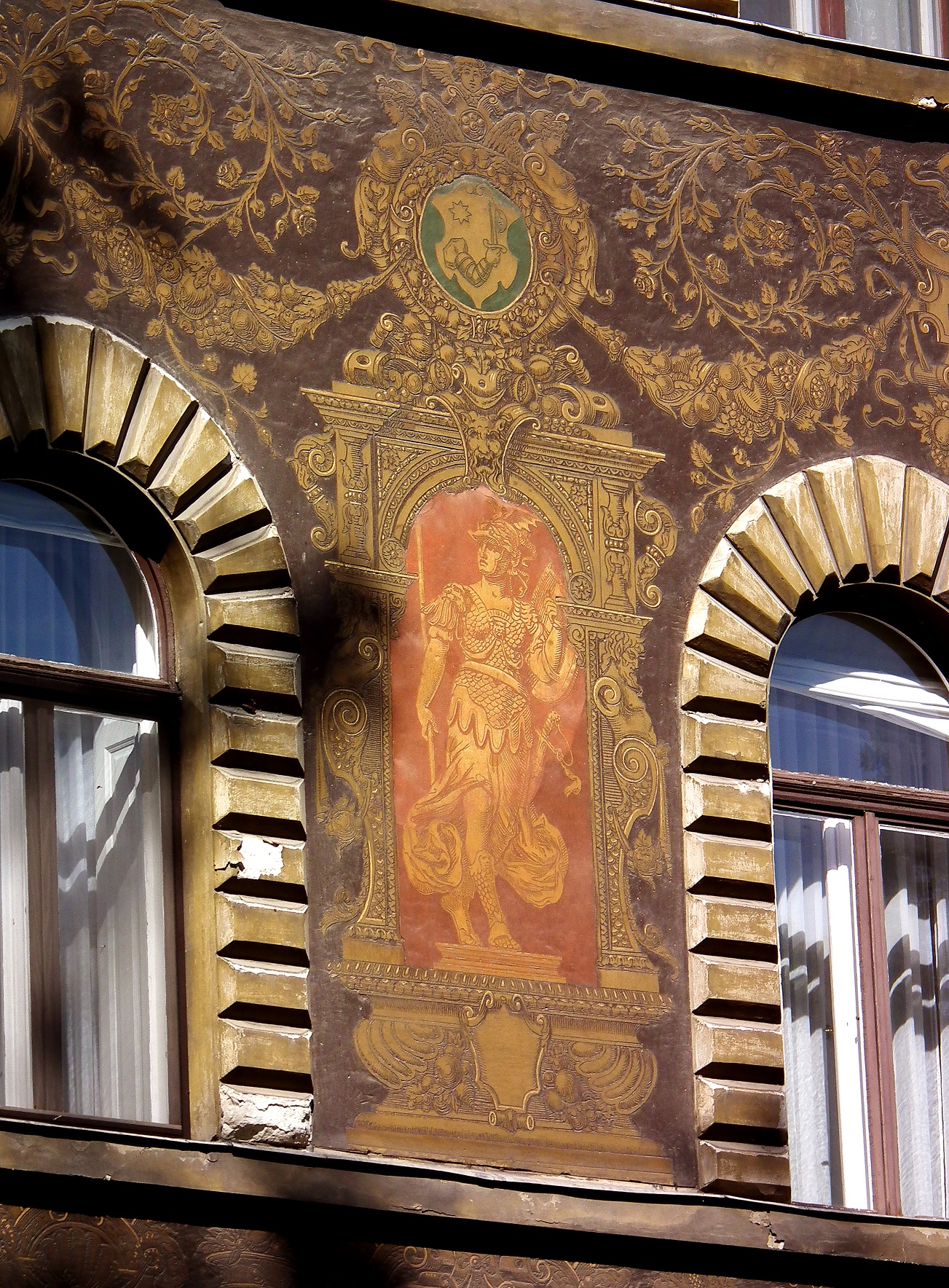 The facade will be inspected during the works and then restored (Photo: Wikipedia)
The building of the tenement house of the former MÁV Pension Institute has almost 5,000 square meters and 110 apartments. The façade has unique, large doors and windows with a curved design. These will be partly repaired and partly replaced. In the case of replaceable doors and windows, it is essential that they have up-to-date, technically suitable properties and retain their original appearance. The aesthetic design of the building, which preserves its monumental values, will be approved by the Heritage Protection Office, the notification confirms.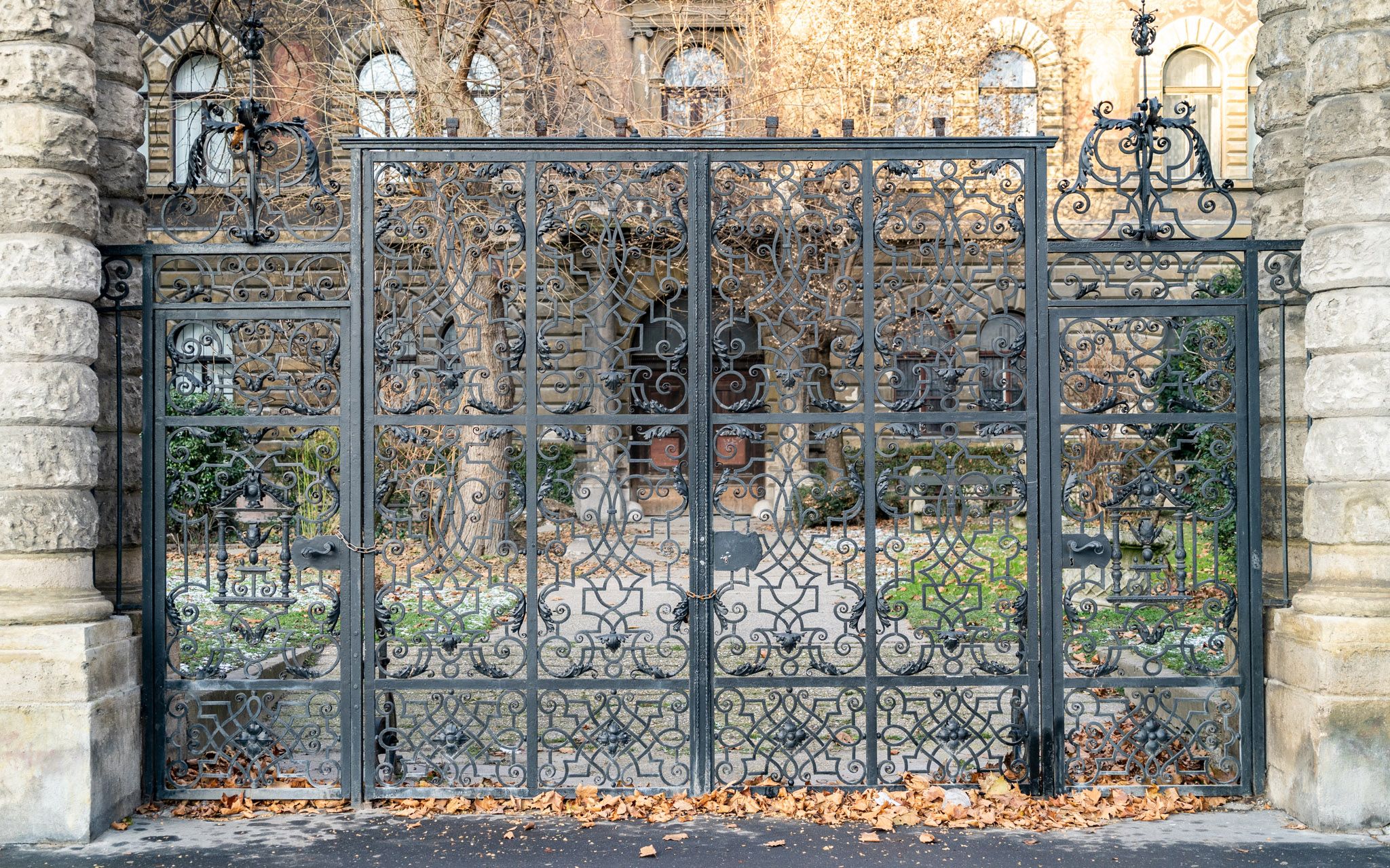 The wrought-iron fence grille and gate designed by Gyula Jungfer are one of the most beautiful elements of the house (Photo: Both Balázs / pestbuda.hu)
The tenement house, reminiscent of Tuscan Renaissance palaces, was built between 1880 and 1882 and was designed by Gusztáv Petschacher. It was originally the most beautiful around the four tenement houses in the circle, but is now very ruined. The entire building (except for the back façade) is covered with sgraffito, designed by Lajos Rauscher, and the figural elements are the work of Bertalan Székely. In front of the tenement house, the wrought-iron fence lattice closing the front garden and the double-leaf gate, made by Gyula Jungfer, appear in its original form.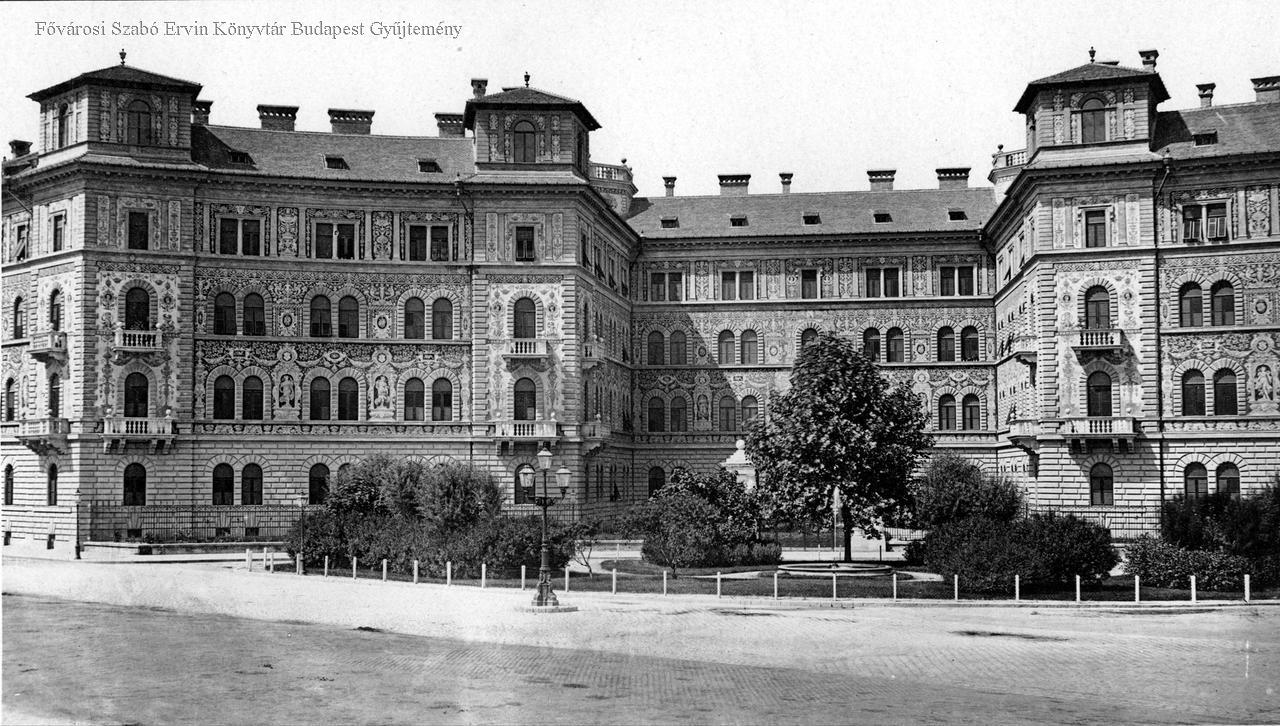 The building immediately after its completion in 1883 (Photo: FSZEK Budapest Collection)
The house had 4-5-room flats designed for MÁV executives, which were cut into smaller living spaces after nationalization. The block was last renovated in 1960.
Source: kozbeszerzes.hu
Cover photo: The facade of the MÁV Pension Institution's Apartment Building will be restored according to strict monument protection regulations (Photo: Zsófia Viczián)