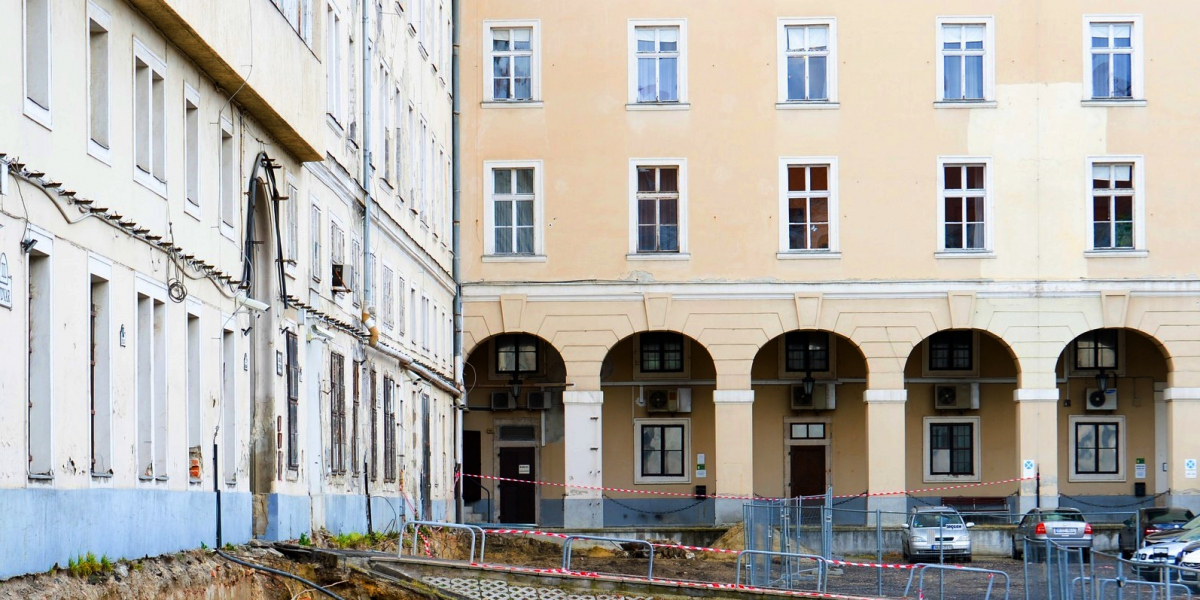 The renovation of the facade of the Town Hall on Károly boulevard has started
Hungarian version of the article: Elkezdődött a Városháza Károly körúti homlokzatának felújítása
February 2, 2022 at 7:00 PM
The long overdue renovation of the Budapest Central Town Hall has begun. Under archeological supervision, the courtyard slope has already been demolished and the façade will soon be erected. According to the information, the Gerlóczy Street wing of the three-hundred-year-old building will be renovated, where the Budapest Gallery will move in after the renovation, the facade of Bárczy István Street will receive decorative lighting, the Merlin Theater building will be renovated and the Town Hall Park may finally open next year.
During the renovation of the three-hundred-year-old building under 5th district Városház street 9-11, the courtyard façade of the building will be renovated, the Merlin Theater, which was handed over in 1928, will be restored. In addition, an old promise can be fulfilled: Town Hall Park will open next year. For the time being, the renovation of the facade of the Town Hall monument building on Károly boulevard has started.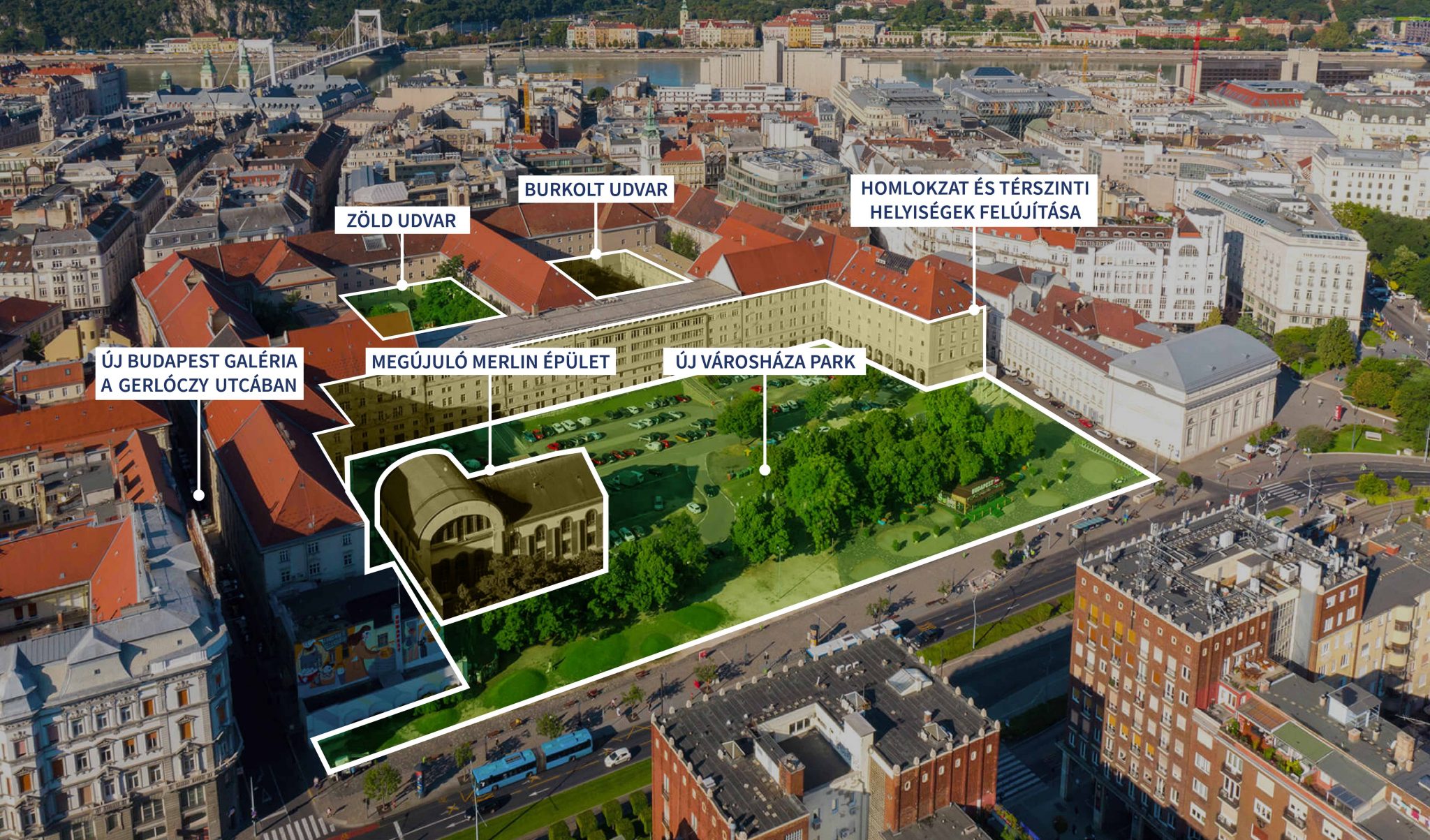 According to the plans, this is what the building complex would look like (Source: Budapest Town Hall / Facebook)
Last week, under the archaeological supervision, the slope on the wall of the building facing Károly boulevard was demolished, which is necessary for the waterproofing of the building. According to the description, the facade will be erected soon, so the building will be renovated on an area of 10,000 square meters, of which 7,500 square meters will face the facade of Károly boulevard, and 2,500 square meters will face the inner courtyard.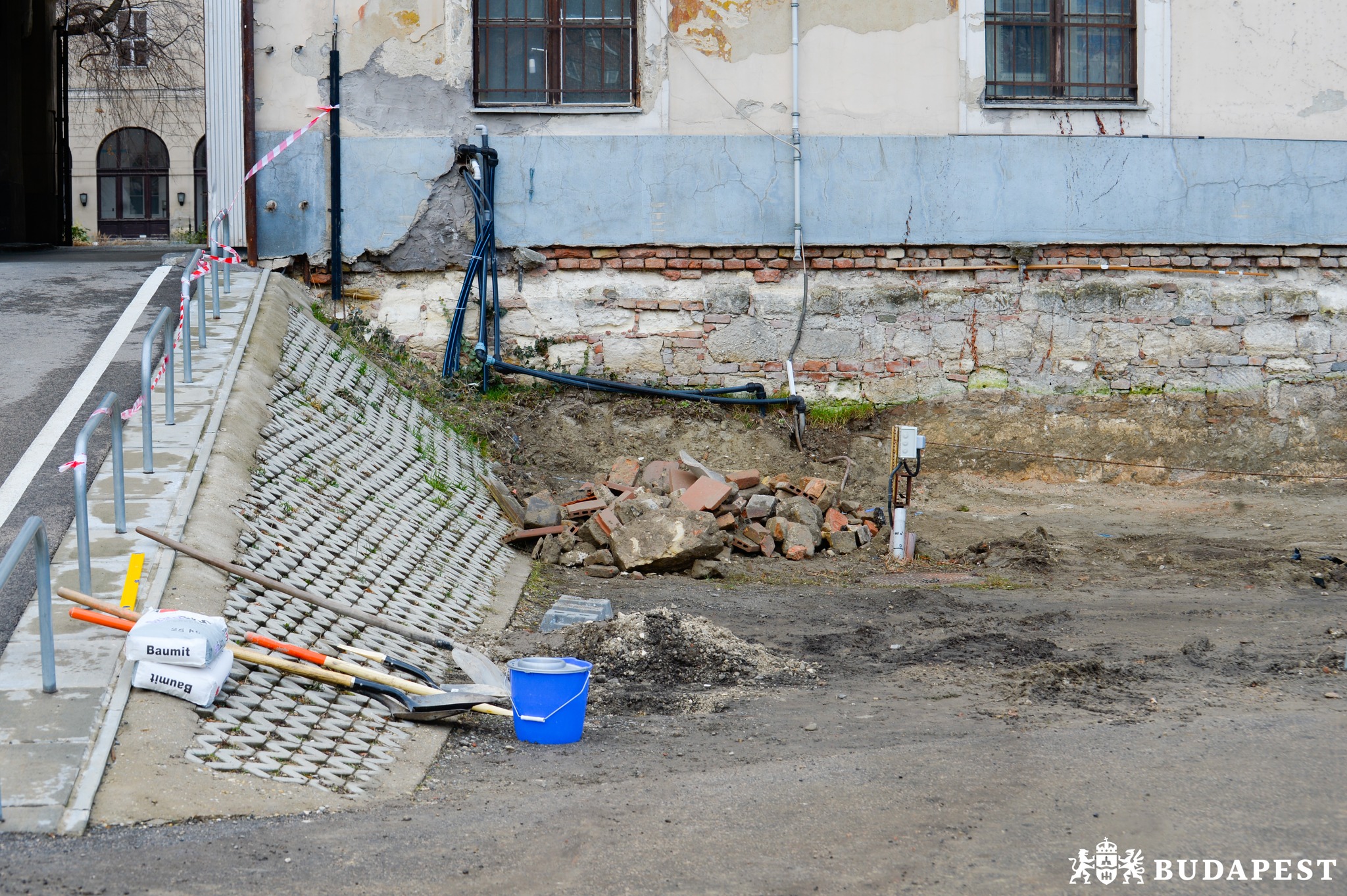 The interior facades are also being renewed (Photo: Budapest City Hall / Facebook)
During the reconstruction, 376 windows will be renovated and 130 windows will be remanufactured based on restoration expertise. In addition, the plinth waterproofing, facade masonry, plaster and cornices will be renewed, so the energy efficiency of the building will also be improved.
The slope was demolished under archeological supervision (Photo: Varoshaza / Facebook)
They are renovating the building's electrical system and rainwater drainage system, as well as repairing gateways and passageways. The block facing István Bárczy Street (the so-called Bank Wing) will receive decorative lighting. With the opening of the Town Hall Park, 8,000 square meters of new green space will be created on Károly boulevard.
The design application for the Town Hall Park can be submitted until 21 March, 2022, the announcement of the results will be on 29 April, 2022. The technical handover is expected to be completed by November 2023.
Source: Budapest City Hall
Cover photo: Reconstruction of the facade of the Town Hall building on Károly boulevard begins (Photo: Budapest Városháza / Facebook)