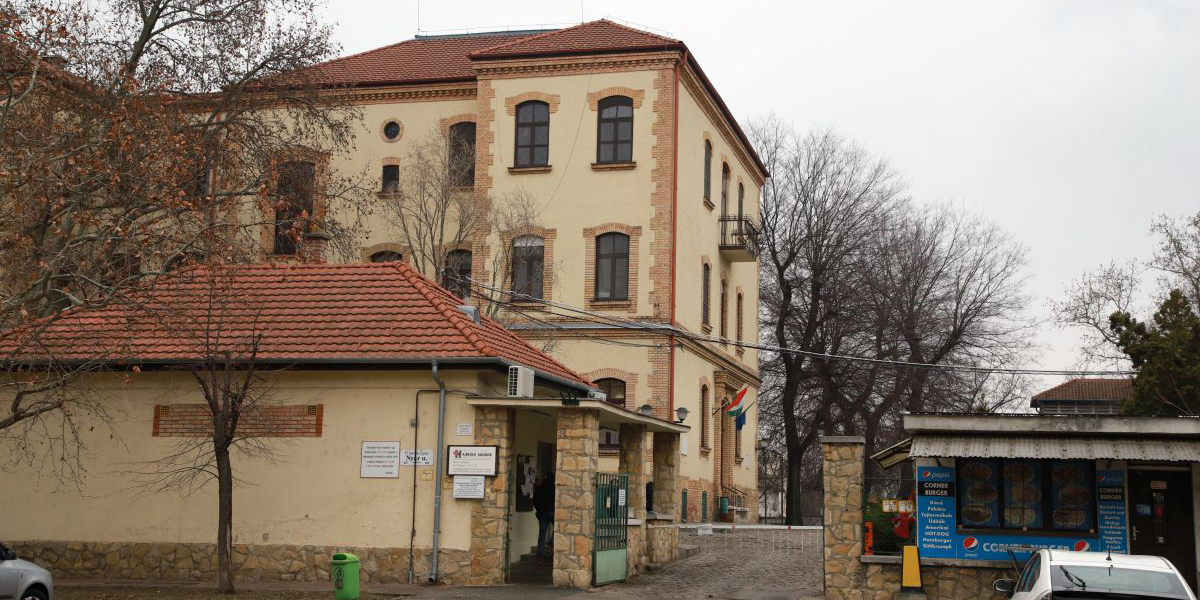 Károlyi Sándor Hospital will be expanded with a new wing, the main building will also be renovated
Hungarian version of the article: Új épületszárnnyal bővül a Károlyi Sándor Kórház, felújítják a főépületet is
The Károlyi Sándor Hospital in Újpest will be expanded with a new part of the building. In addition to the construction of the new seven-storey wing, the main building of the hospital, designed by Miklós Ybl, will also be renovated, but a building deemed dangerous will also be demolished in the area.
The Károlyi Sándor Hospital in Újpest may soon be expanded with a new wing, as the competent government office granted the building permit on 9 May. The new wing of the hospital will be five storeys high, with the exception of the basement and the ground floor, and will have nine elevators. As can be seen from the public procurement notice of 15 January 2020, the investment under the Healthy Budapest Program includes the renovation of the existing main building (gross 7204 square meters), the creation of a new building wing (gross 8305 square meters) and the demolition (gross 1092 square meters). In addition, the expansion of the health care facility includes the construction of a new transformer house and an underground stormwater storage. According to the advertisement, a building classified as dangerous must be demolished in the area.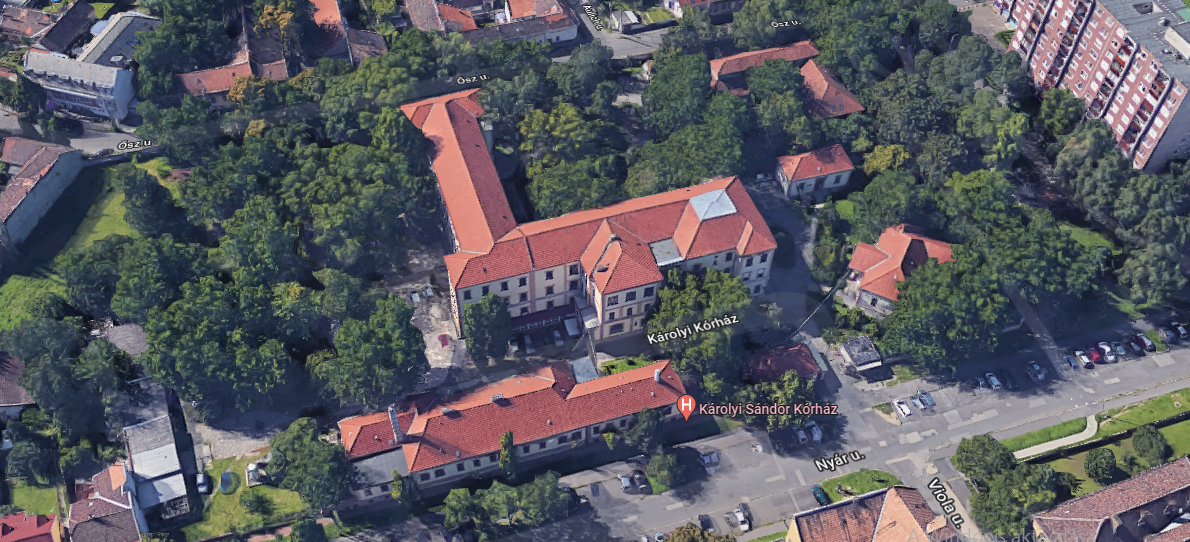 Károlyi Hospital from a bird's eye view (Photo: googlemaps.com)
As it is written on the website of the hospital, the hospital was built between 1893 and 1895 by Count Sándor Károlyi (son of Count István Károlyi). Initially, internal medicine, surgery and obstetric care were provided in the hospital, which operated as a private hospital until 1899, ie it was maintained by Count Sándor Károlyi. After that, the institution became a public hospital. Between the two world wars, in 1936, the building was expanded with an extension, making the hospital, originally designed for 60 people, a health care institution with 203 beds. As it is written, the hospital still retains its original structure and façade to this day. Today, there are two departments of internal medicine, cardiology and surgery, waiting to recover.
The development is being implemented as part of the Healthy Budapest Program, which is a key investment from the point of view of the national economy.
Source: etdr.gov.hu, karolyikorhaz.hu
Cover photo: The Károlyi Sándor Hospital (Photo: ujpestmedia.hu)
Károlyi Sándor Hospital
,
pestbuda
,
pestbuda.hu
,
PestBuda
,
News
,
Architecture
,
IV. district
,
Újpest
,
Károlyi Sándor
,
hospital
,
hospital development
,
Healthy Budapest Program