On Tuesday, 24 May, the bust of Adam Mickiewicz, one of the most prominent poets in Polish romantic literature, was inaugurated in Óbuda. The work was edited by the Polish Nationality of Óbuda-Békásmegyer and the Local Government of Óbuda-Békásmegyer. At the ceremony prof. Jerzy Snopek, former Ambassador of Poland to Budapest and dr. Mayor László Kiss gave a greeting - read the in the news published on the website of the 3rd district local council.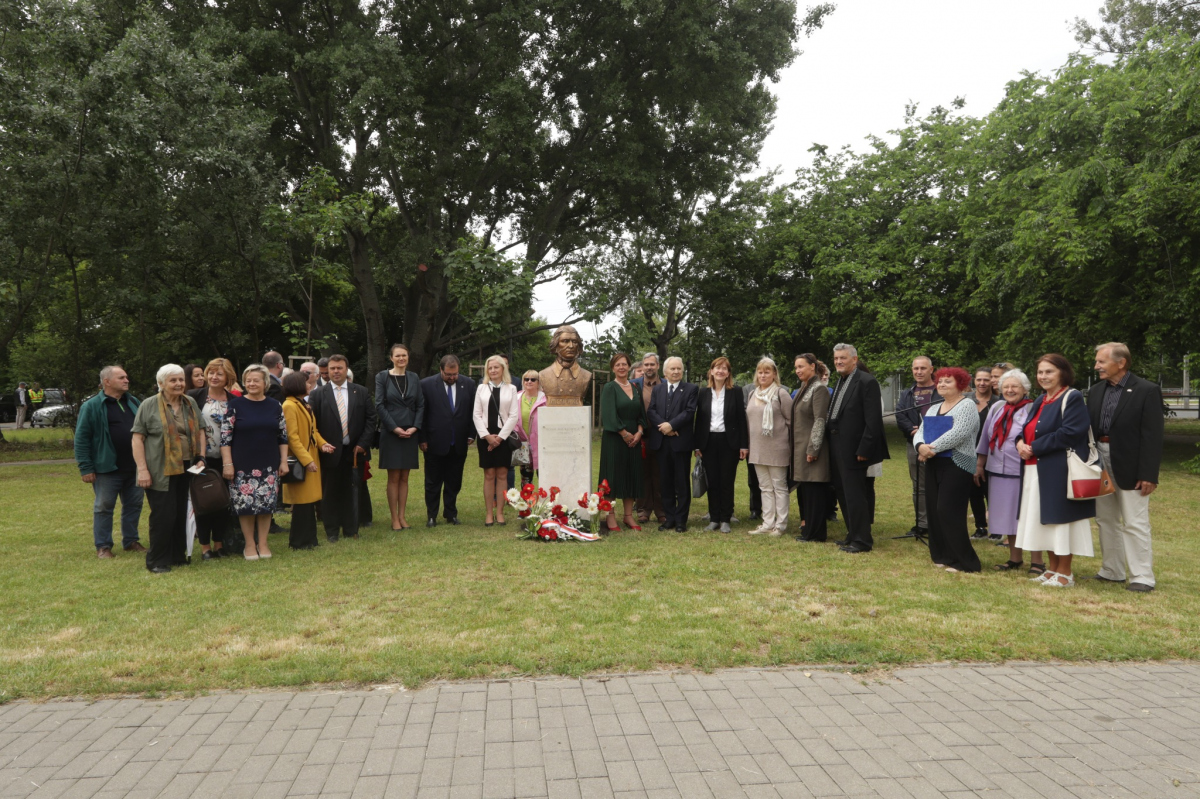 The statue of Adam Mickiewicz was inaugurated in the park named after him in Óbuda (Photo: obuda.hu)
As they put it, this inauguration is one of the examples of Polish-Hungarian friendship, a beautiful symbol of the fact that the two nations could count on each other not only in the past, but also in the present, committed to learning about and preserving each other's values. After all, in Warsaw, Sándor Petőfi not only has a statue, but also a street and a school named after the Hungarian poet, and now a statue was erected for Adam Mickiewicz in the park in Óbuda named after him in 2018.
The park, in the name of a Polish poet of the 19th century, was inaugurated in 2018 by Mayor István Tarlós, Polish Ambassador to Budapest Jerzy Snopek, and Balázs Bús, Mayor of the District. The previously unnamed park was handed over on the 220th anniversary of the birth of Adam Mickiewicz and the 100th anniversary of the restoration of Polish independence. In the district there is a monument to the Martyrs of Katinyi, which was handed over in 2008, and a memorial park in honor of the martyr priest Blessed Jerzy Popieluszko, who was assassinated in 1984, it was inaugurated in 2016.
The sculpture of perhaps the most famous Polish poet in world literature is the work of the sculptor Emese Gábor and was supported by the Waclaw Felczak Foundation. The initiation is also made topical by the fact that 200 years ago, in 1822, Mickiewicz's first volume of poems, Ballads and Romances, was published.
Source: obuda.hu
Cover photo: The statue of Adam Mickiewicz was erected in the park named after him (Photo: obuda.hu)