Construction work began in the Jókai Garden
Hungarian version of the article: Megkezdődtek a Jókai-kertben az építési munkák
The Jókai Garden and the listed Steindl Villa will be renewed, and it will be a new nature exhibition place from next autumn. Construction work has already begun.
As previously reported, the Jókai Garden and the Steindl Villa on the Swabian Mountains will also be renovated . We can find out from the website of the district local council: the construction works of the Jókai Garden visitor center have already started. The Steindl villa in the Jókai garden will escape destruction and will be waiting for visitors as a new nature exhibition place next autumn - hegyvidek.hu writes.
As it is written, the head of the Directorate of the Danube-Ipoly National Park, András Füri, said that the Steindl villa in the Jókai garden will be a new place for environmental education and the experiential transfer of natural knowledge. The building has already been scaffolded and is scheduled to open to visitors next fall. The director said the garden will be predominantly open during the works, except for a roughly four-week period during the summer when they will have to close the area.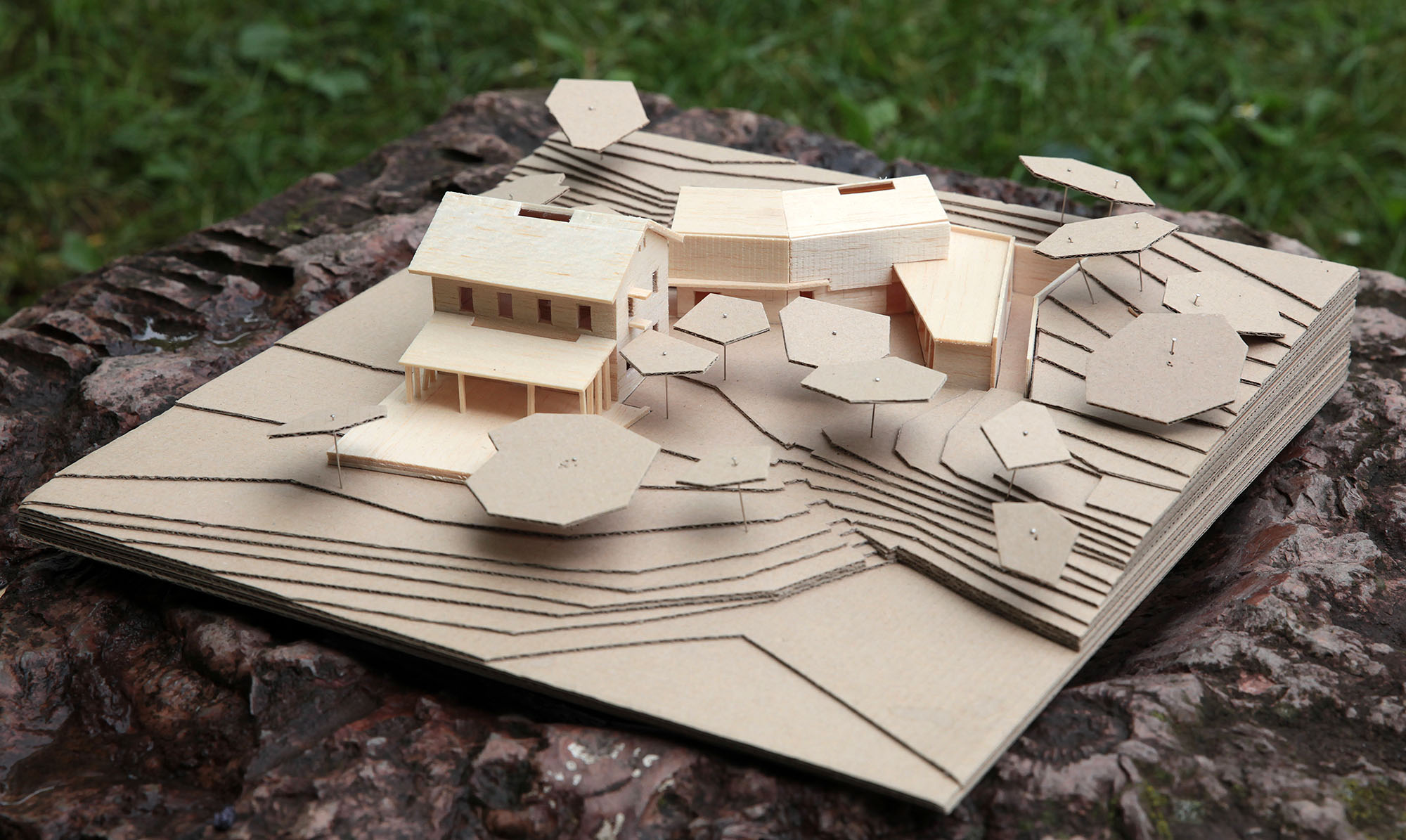 Model of the renewed Jókai garden (Photo: hegyvidek.hu)
The Steindl villa in the Jókai garden is also being renovated (Photo: dunaipoly.hu)
Within the framework of a program implemented with the support of the European Union and the Hungarian Government for HUF 900 million, a nature science exhibition, employment and lecture halls presenting the Natura 2000 nature conservation areas and the bird world of Hungary will be established in the Steindl Villa. The renovated villa will be complemented by a small outbuilding, which will house the reception area and a green shop - we can read about the plans.
The former orchard of Mór Jókai, which is under nature protection, is also being beautified (Photo: dunaipoly.hu)
In addition to the villa building, Mór Jókai's former orchard, which is now protected as a historical garden, is also being renovated. Internal roads will be tidied up, and parking spaces and a covered bicycle storage room will be set up for visitors at the entrance to the garden, with the demolition of a paved building in poor condition. The development of the András Keve Ornithological and Nature Conservation Library is also part of the project: many copies of the collection will be digitized, and some book rarities will also be available in connection with the Natura 2000 exhibition, writes hegyvidek.hu.
Source: hegyvidek.hu
Cover photo: Construction works have started in the Jókai Garden (Photo: hegyvidek.hu)
Budapest
,
Steind-villa
,
Green Budapest
,
Hegyvidék
,
Jókai Mór
,
Jókai Garden
,
visitor center
,
XII. district
,
News
,
pestbuda
,
pestbuda.hu