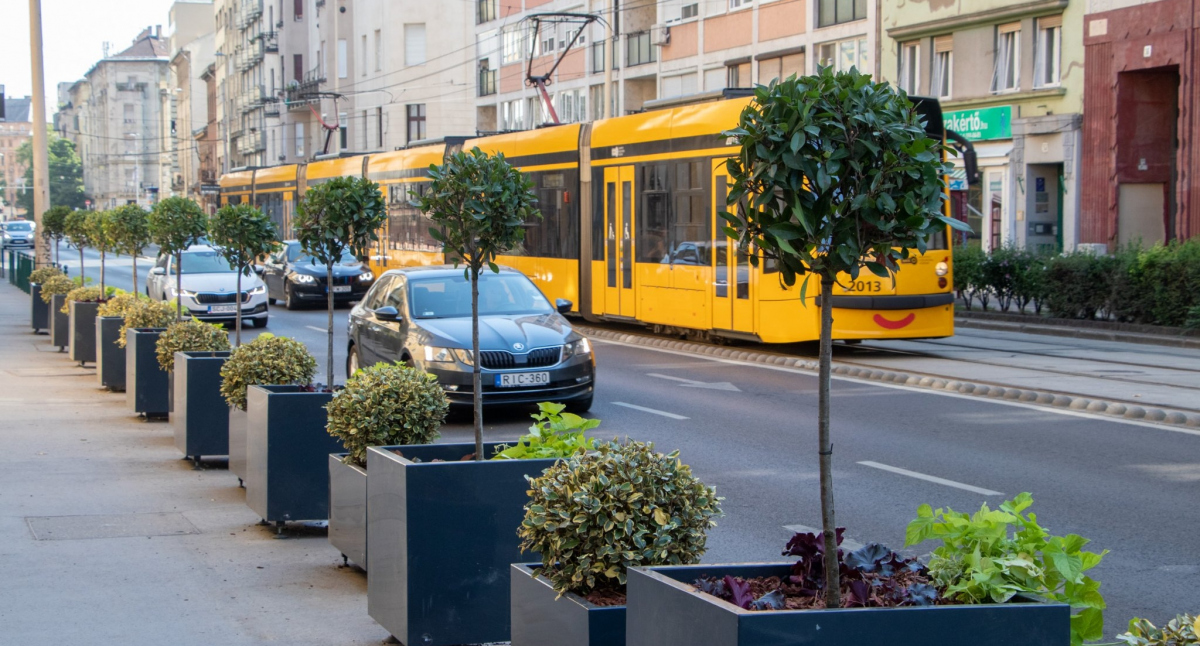 Instead of pillars, flower boxes prevent irregular parking
Hungarian version of the article: Oszlopok helyett virágládák gátolják a szabálytalan parkolást
The anti-parking poles were replaced by flower boxes in on Margit boulevard in the district. The plants that have now been placed are well adapted to the urban environment and, as promised, they will be watered regularly.
Illegal parking on Margit boulevard, which obstructs pedestrians, is being blocked with flowers instead of stakes, 2nd District local council announced on its Facebook page.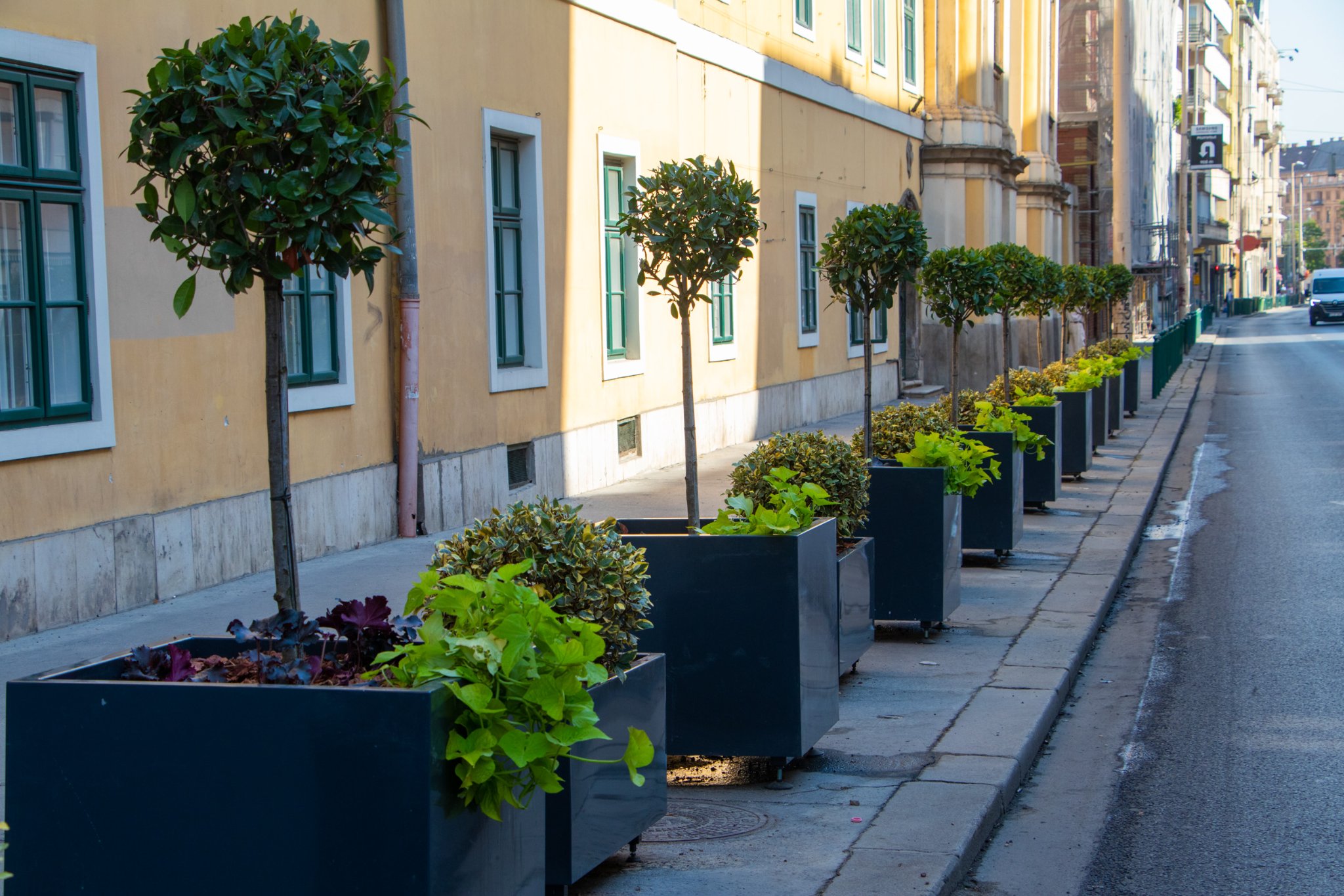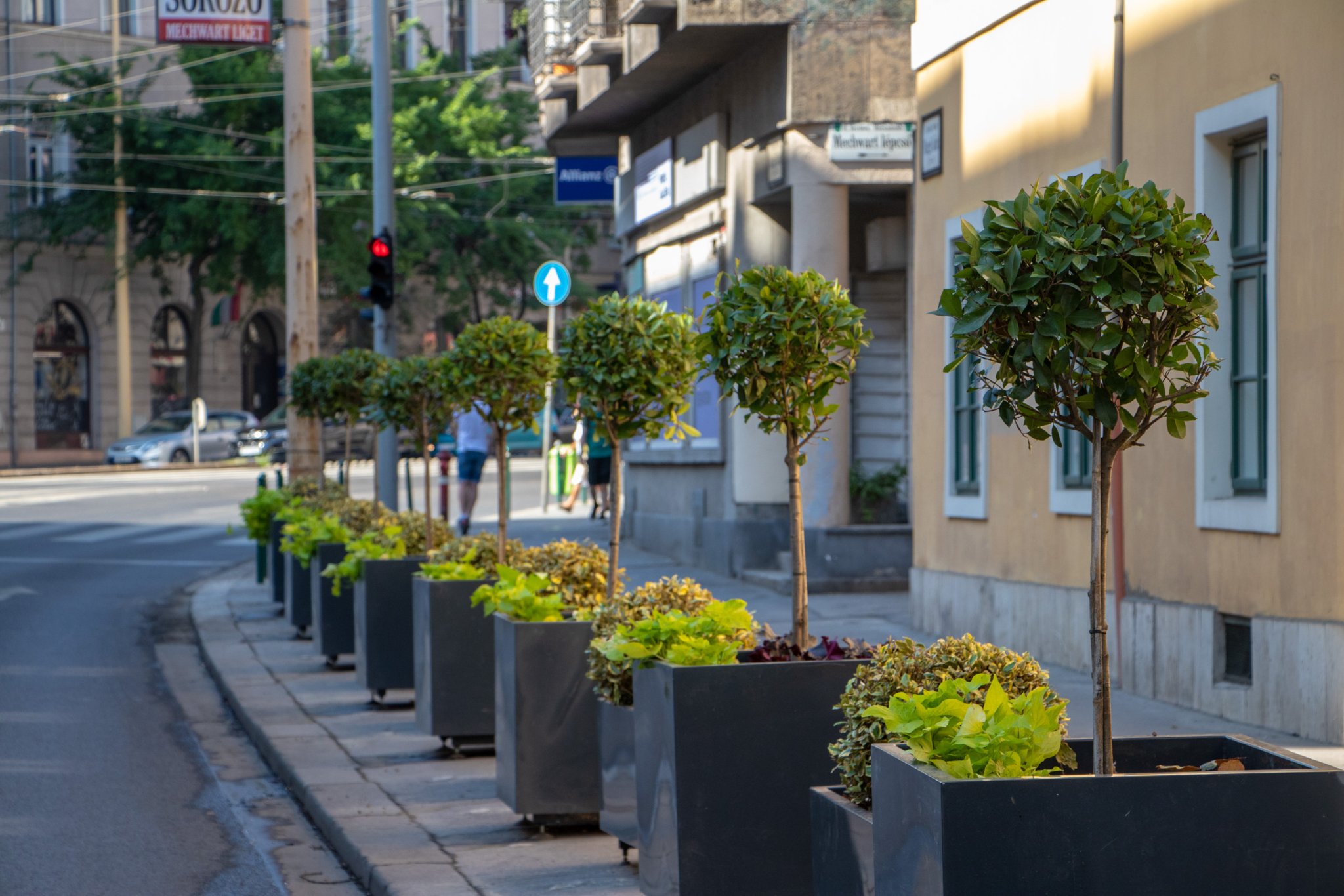 The columns were replaced with flower boxes on the sidewalk, on Margit boulevard (Photo: 2nd District Facebook page)
As they write, they want to step by step replace the traditional anti-parking bollards on the boulevard and other streets with a solution that prevents irregular parking just as effectively, but is significantly more beautiful. The columns are replaced with boxes containing aesthetic, more pleasant-looking plants. The plants now placed in the Margit neighborhood adapt well to the urban environment, and their regular watering is also solved.
The post also reveals that the greening of Margit boulevard can soon begin on the even side, where 3,248 perennials and 1,970 bulbous plants will be planted.

Source: 2nd district's Facebook page
Cover photo: Instead of columns, flower boxes block parking on Margit körút (Photo: District II Facebook page)