Unfortunately, the building in which the Honvédmenház (Veterans' Home) was opened at the end of September 1872 no longer exists. The two-story house at 114 Soroksári Road, designed by Ödön Lechner and Gyula Pártos, was built with donations, to take care of veterans who could no longer take care of themselves or were disabled.
Lajos Kossuth and Franz Joseph, who were fighting on the two opposing sides, also sent donations for the construction. The inauguration took place on 29 September 1872, and then the veterans in need began to move in. The house was led by a commander, who could keep the rank he held in the war of independence. The last officer died in 1926, the last soldier died in 1928.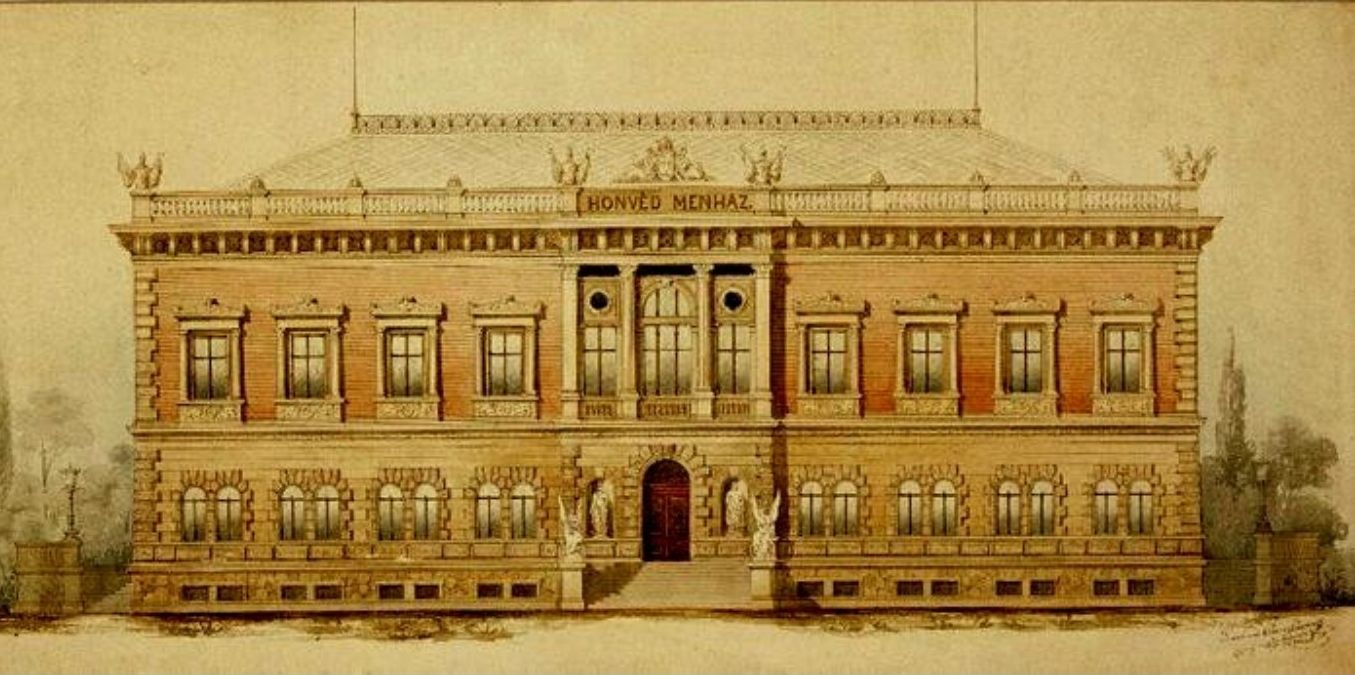 Ödön Lechner and Gyula Pártos designed the building (Source: Lechner Album, 1938)
After that, the Honvédmenház stood for another 16 years but was destroyed in the bombings of 1944. Now, in an exhibition, its story and the topic of veteran care have been brought to life. The vanished regiment of Lajos Kossuth, an exhibition of the '48 veteran care and the history of the Honvédmenház opened as a joint event of the Ferencváros Local History Collection and the Military History Institute and Museum on 14 October 2022, in the Ferencváros Local History Collection, at 15 Erkel Street in the 9th District.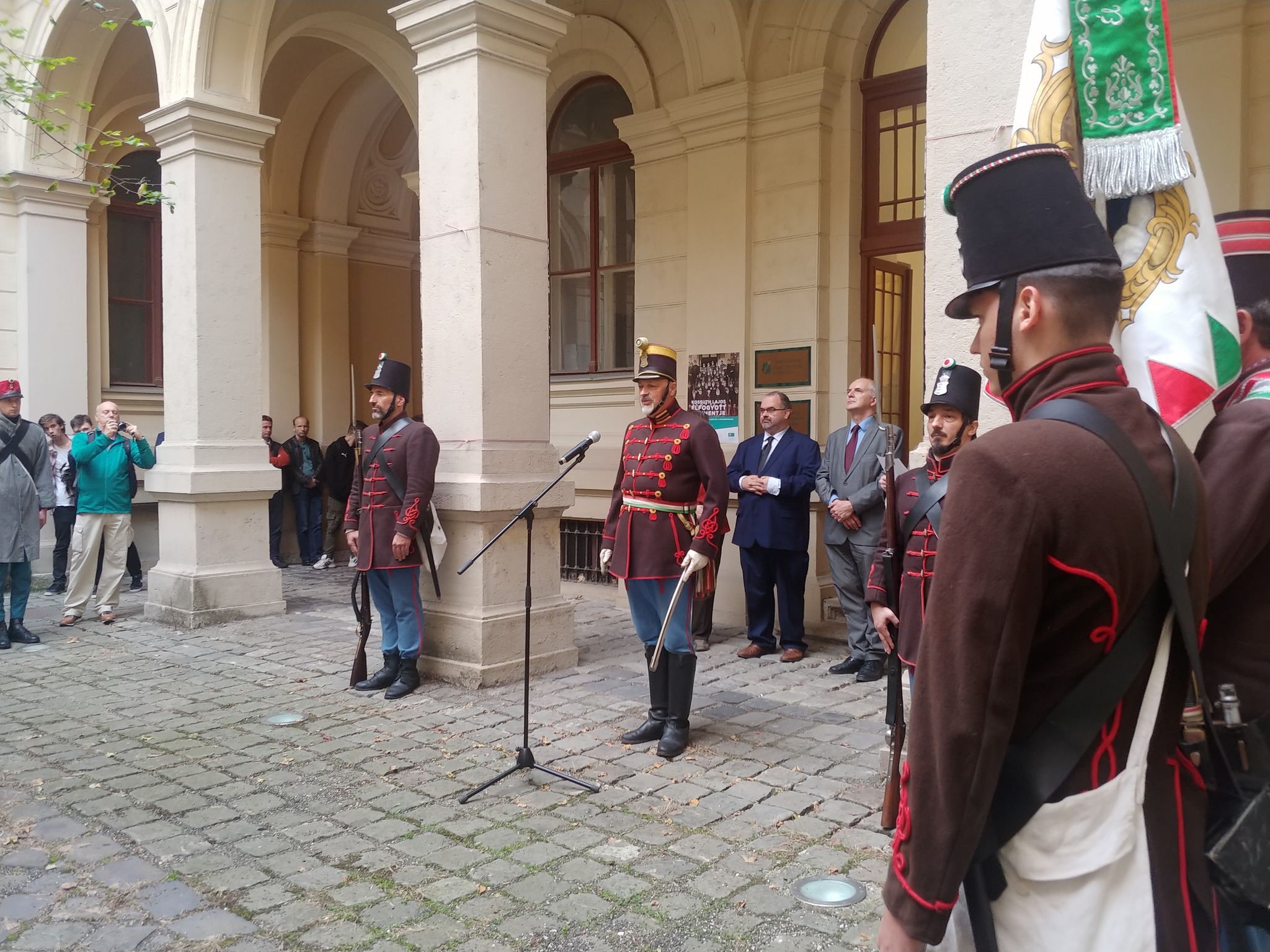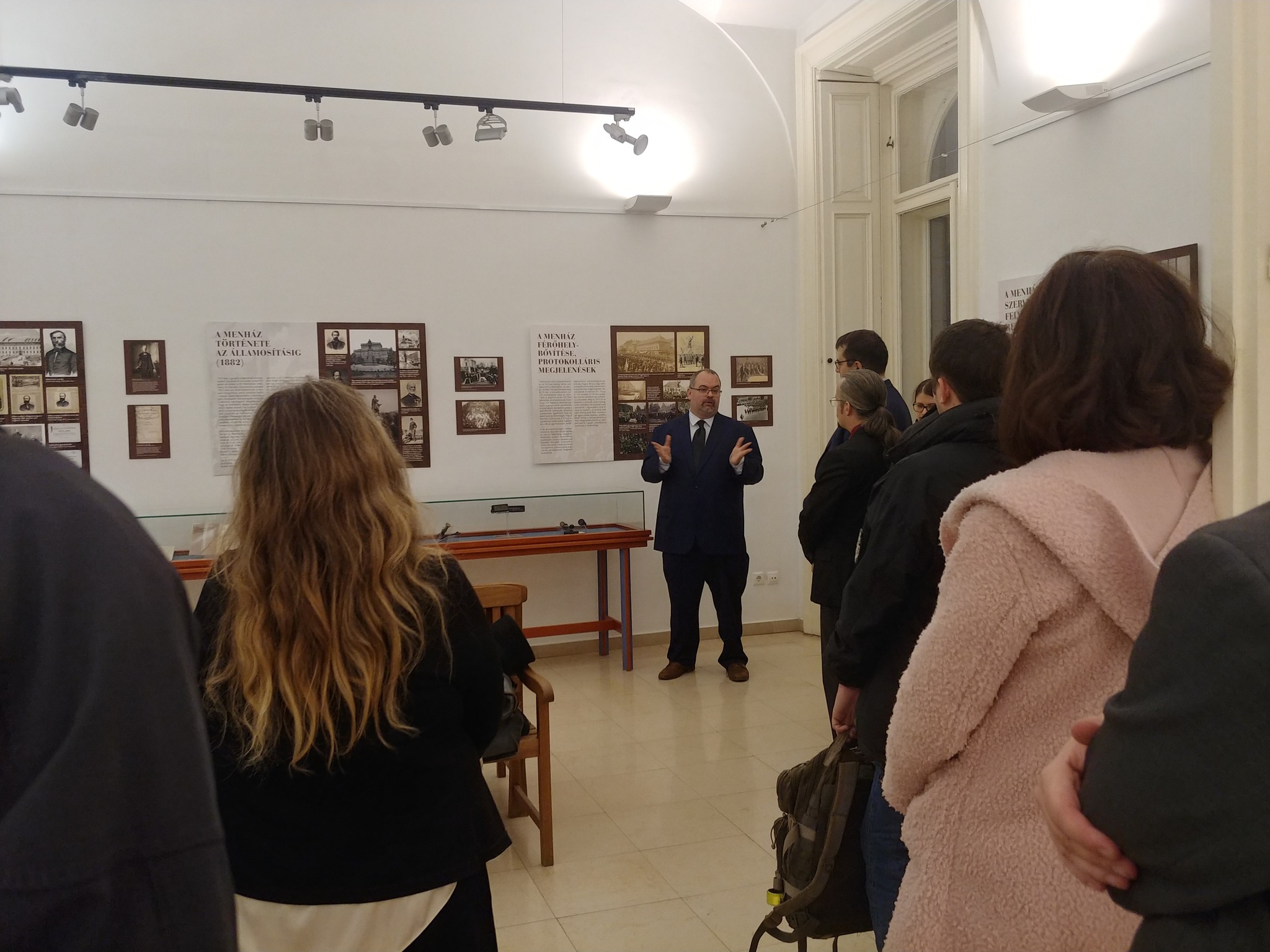 The opening of the exhibition (Photo: Ferencváros Facebook page)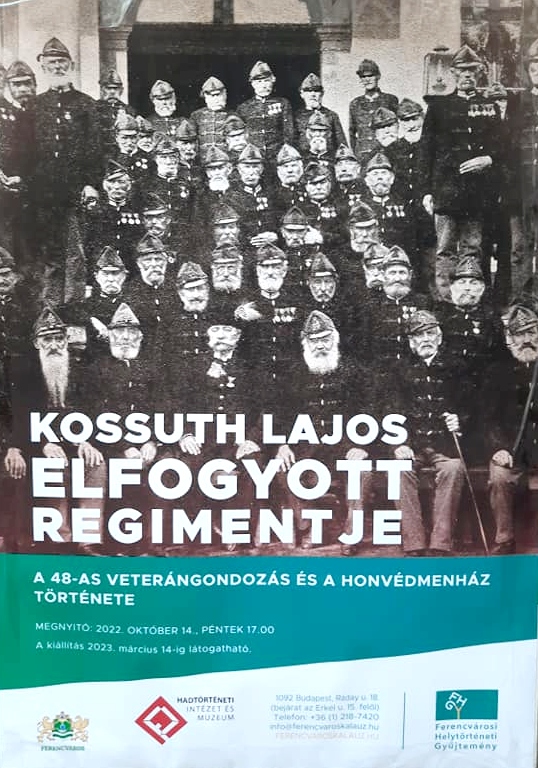 Poster of the exhibition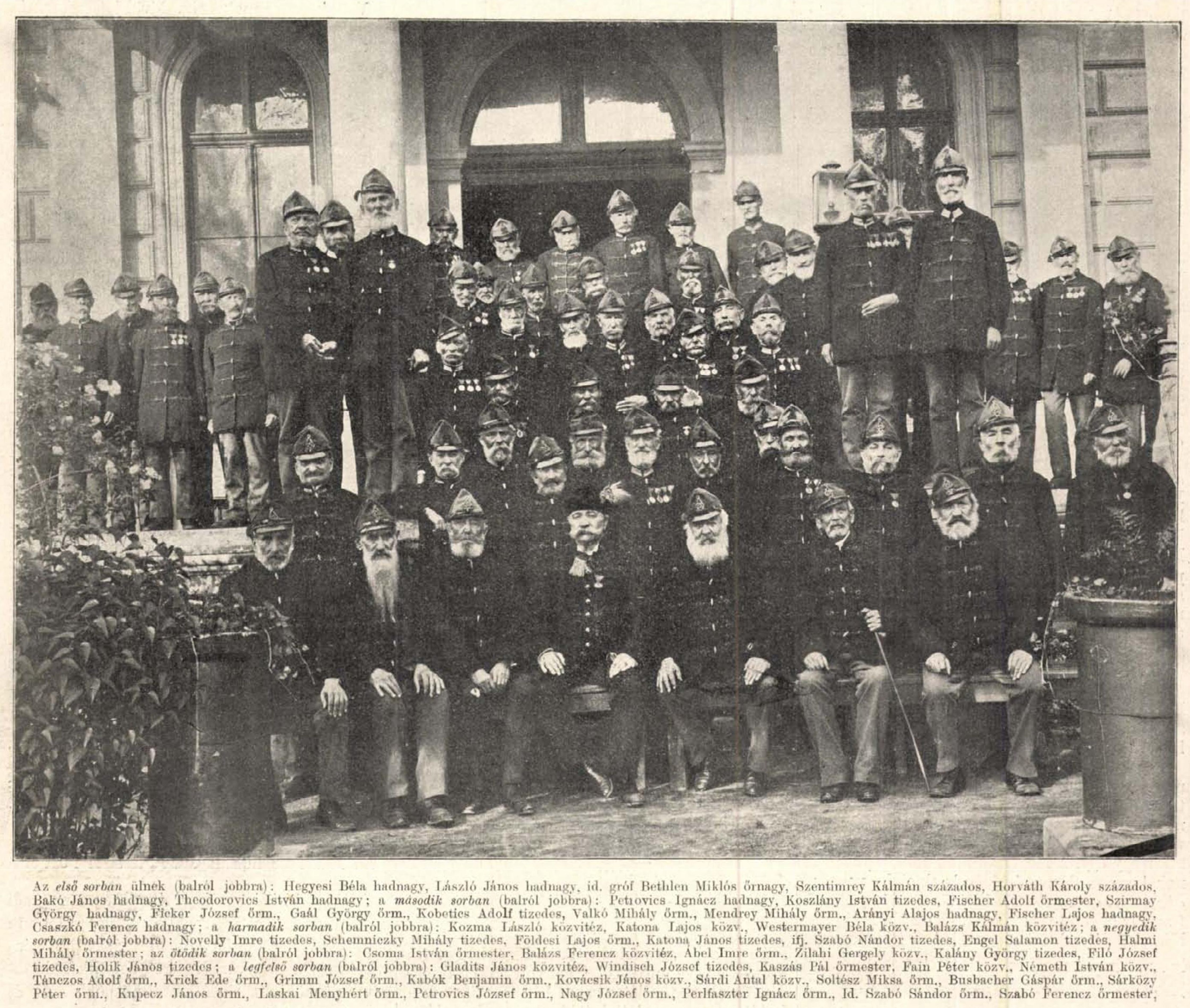 Residents of the Honvédmenház in one of the panels of the exhibition, the source of the photograph is the 22nd issue of the Vasárnapi Ujság of 1899
The Ferencváros exhibition features more than 200 exhibited items, including private letters and second-hand items. The exhibition can be visited until 15 March 2023.
Source: Ferencváros Local History Collection, Ferencváros Facebook page, pestbuda.hu
Cover photo: The Honvédmenház in the Vasárnapi Ujság, Issue 2 of 1908