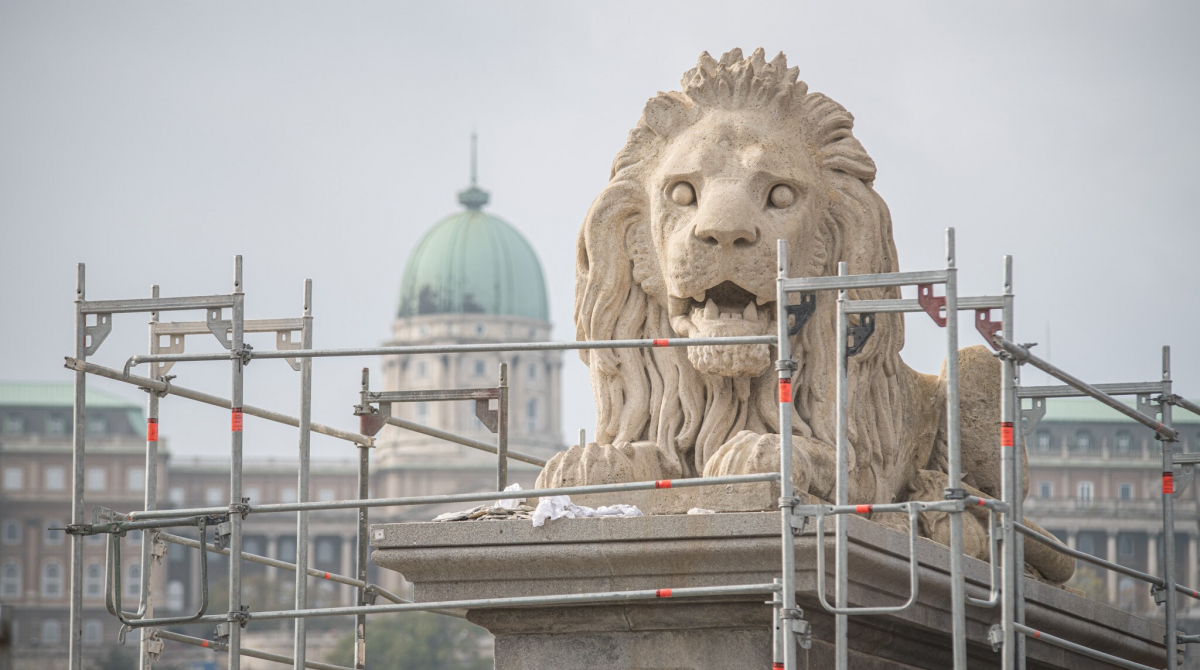 All four lions have returned to the Chain Bridge
Hungarian version of the article: Már mind a négy oroszlán visszatért a Lánchídra
November 11, 2022 at 8:00 PM
The lions decorating the Pest bridgeheads of the Chain Bridge have also returned to their original place, so the number is now complete: all four statues stand on the three-metre-high granite plinth, guarding the bridge's entrance. The restoration took more than a year.
The lion statues guarding the Pest bridgeheads, each weighing more than 10 tons, returned to their place on Thursday, 10 November. The stone statues were lifted back to their three-metre granite plinths with a crane, in three pieces, in the same way as their counterparts in Buda on 18 October, the Budapest Transport Centre (BKK) announced.
(Photo: BKK)
The Pest lions were the first to be transported to a studio in Újpest for "a facelift". Thanks to the fact that the specialists carefully placed the statues each carved from three Sóskút limestone blocks on their pedestals on Thursday, all four Chain Bridge lions are standing guard in their original places again.
In the following weeks, like their counterparts in Buda, the limestone blocks of the Pest sculptures will be fitted and "glued" together in the work area. The restorers first build up the crust of the gaps between the statue parts with the stone supplement mortar and then fill the cavity with sand. Then, these surfaces are also patinated, that is, their colour is deepened until the traces of fresh joining disappear. As a final step, the stone lions are provided with a final surface protection that delays the reappearance of dirt on their surface.
The restoration of the lions took more than a year.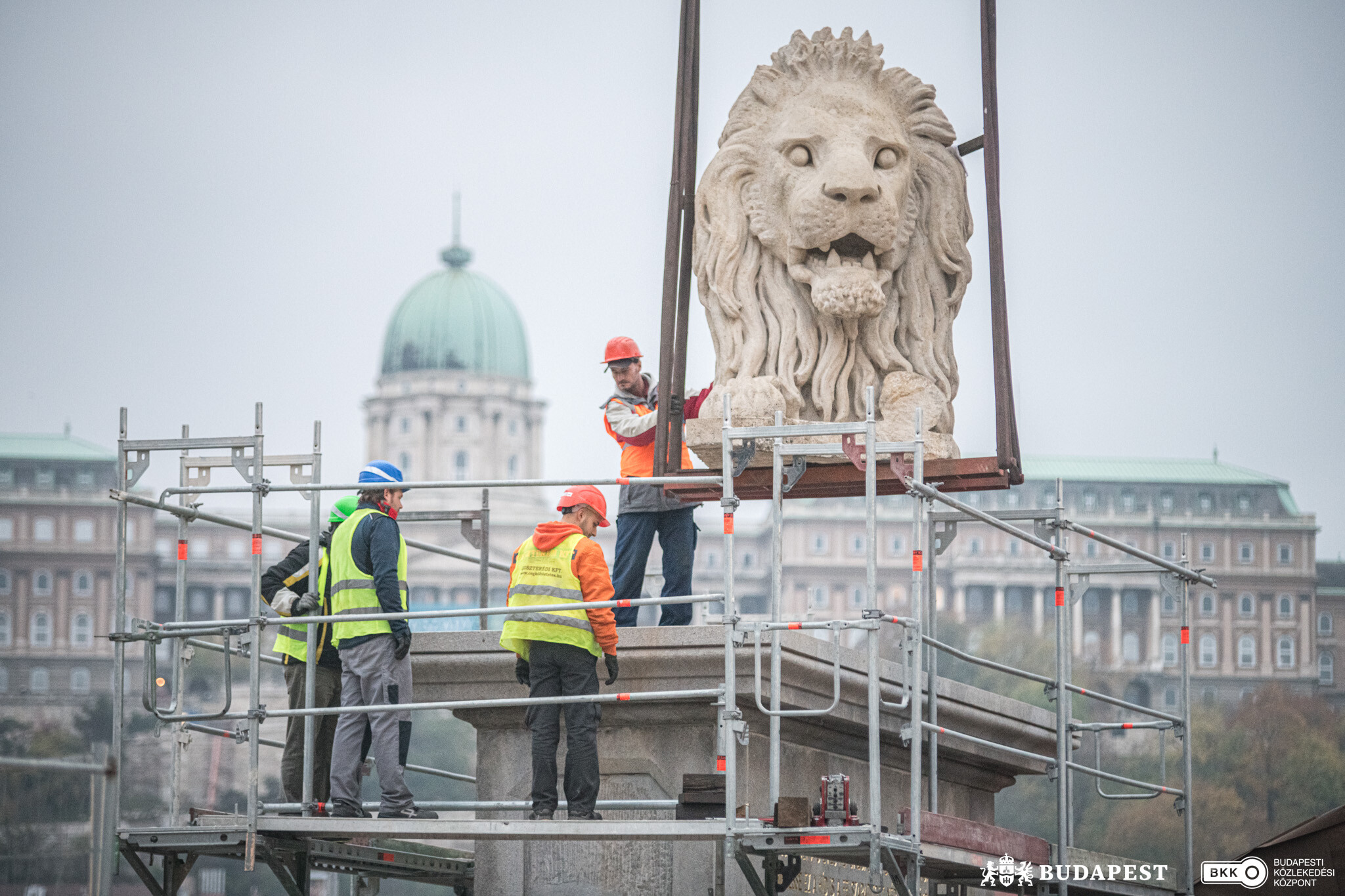 (Photo: BKK)
As Pestbuda previously reported: the crossing will be load tested on Saturday, 12 November, with the participation of 24 trucks of 20 tons each.
Source: Budapest Transport Centre (BKK)
Cover photo: The lion statues of the Chain Bridge have been placed (Photo: BKK)