By creating new bicycle transport links, they can improve the proportion of sustainable means of transport in the 12th District of the capital, reports MTI based on the communication of the Budapest Transport Centre (BKK).
The call for proposals for the design was published on 28 November, before which the BKK negotiated with the Budapest City Council, the 12th District Local Council, BKV Zrt., and Budapest Közút Zrt. When preparing the investment, it was important to further increase the proportion of sustainable modes of transport in Hegyvidék, as well as to improve the situation of public transport - it can be read in the report of MTI.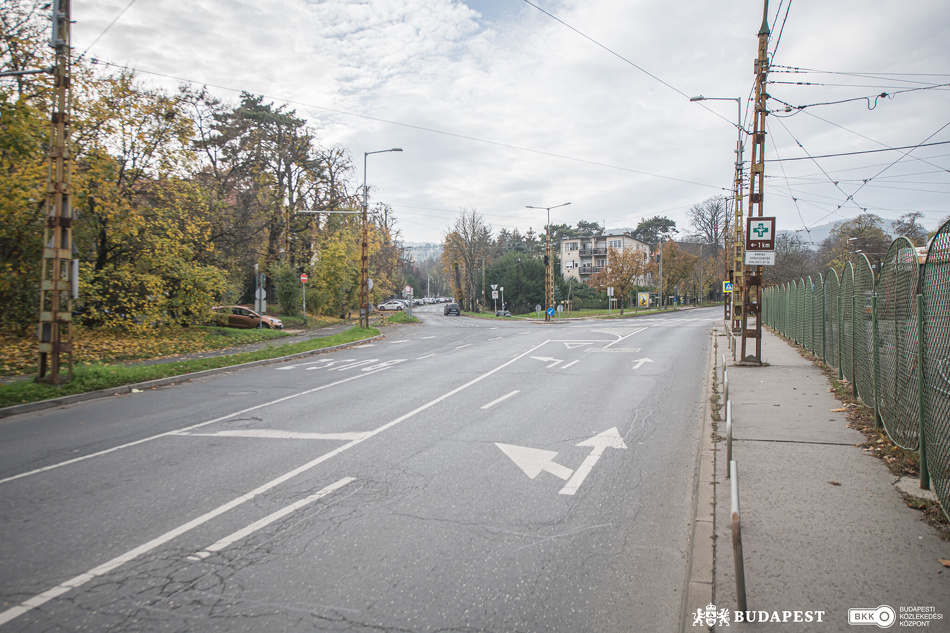 New bicycle transport connections are being created in the 12th District (Photo: BKK)
Thanks to the development, a fast and safe bicycle connection can be created between the already existing routes next to Zugligeti Road (János Hill) and the Szilágyi Erzsébet Alley, so it will be easier to access the Buda mountains by bicycle from the inner city of Budapest. Part of the planned investment is the modernisation and bicycle development of Budakeszi Road – Zugligeti Road and Budakeszi Road – Szilágyi Erzsébet Alley – Hűvösvölgyi Road junctions; the relocation of overhead line support poles required for the construction of junctions; the complete renovation of the roadway, as well as the development of the tram infrastructure leading to the Szépilona remise.
Source: MTI
Cover photo: New bicycle tracks are planned to be built in the Hegyvidék (Photo: BKK)