Barabás's portraits are important contemporary documents and indispensable sources of Hungarian memory - emphasised Gábor Móczár, Director of the National Heritage Institute (NÖRI) at the wreath-laying ceremony held on the occasion of the 125th anniversary of the painter's death on 10 February in the Fiumei Road Cemetery - read the NÖRI press release sent to our newspaper.
The Director recalled that if Miklós Barabás had not fought his way up from poverty to become one of the most important artists of reform-era Hungary, people nowadays would not know the portraits of many of Hungary's great predecessors resting in the Fiumei Road Cemetery today. He emphasised: his portraits are important documents of the time, indispensable sources of Hungarian memory.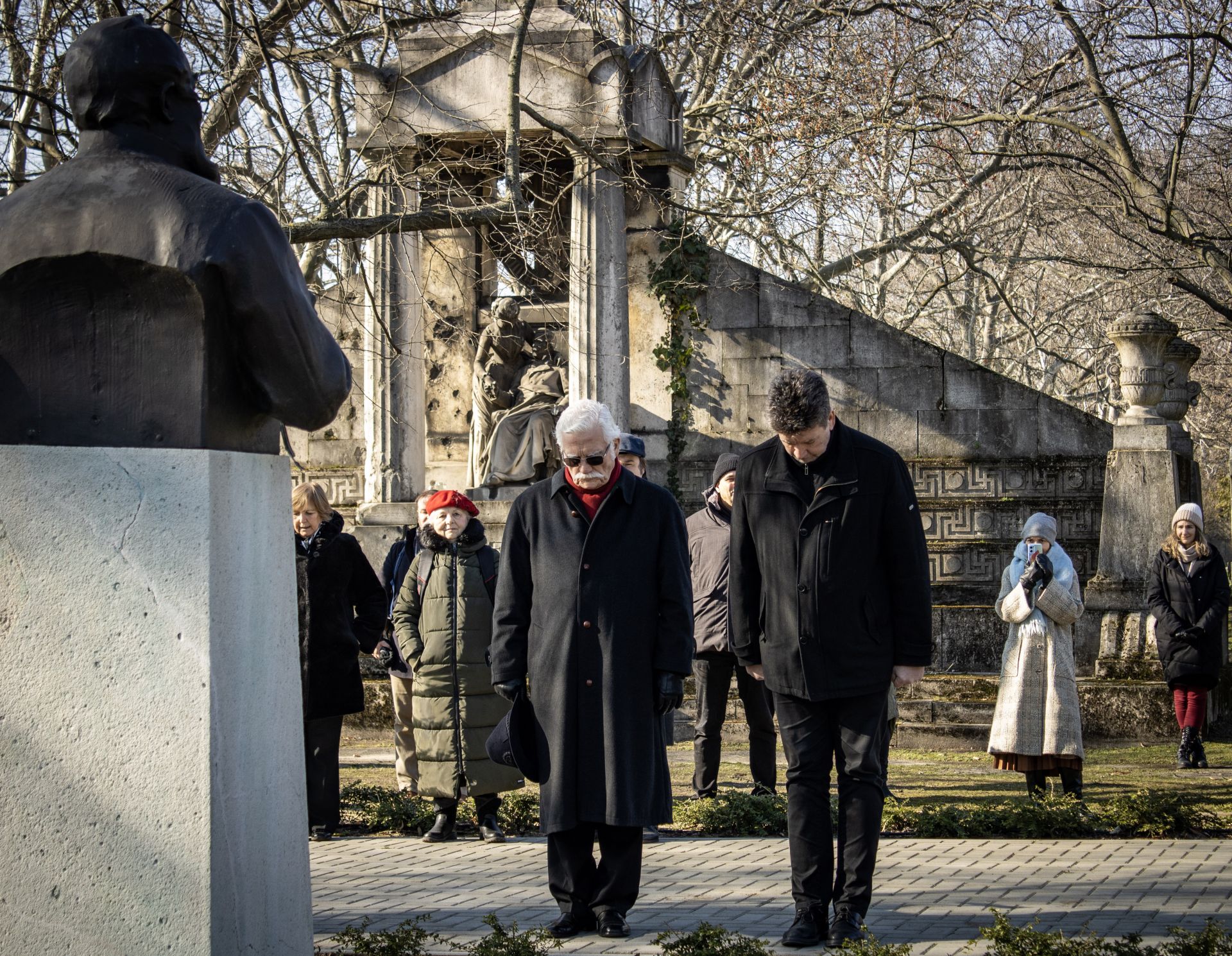 The 125th anniversary of the death of Miklós Barabás was commemorated in the Fiumei Road Cemetery (Photo: National Heritage Institute)
He added that it is not by chance that his grave is located near the row of sycamore trees leading to the Deák Mausoleum, where the greatest of the era were buried. His grave monument was created by Ede Telcs, who also created the soon-to-be renewed grave monument of Mihály Munkácsy and the iconic statue of Mihály Vörösmarty, which stands on Vörösmarty Square, he added.
The page of the National Name Directory, which has been expanded jointly with the National Széchényi Library and the National Heritage Institute - the so-called Memorial Site Directory - collects those Hungarian memorial places across the border that are important in the national memory, the birthplace of Miklós Barabás in Dálnok will also be a memorial place - informed the Director.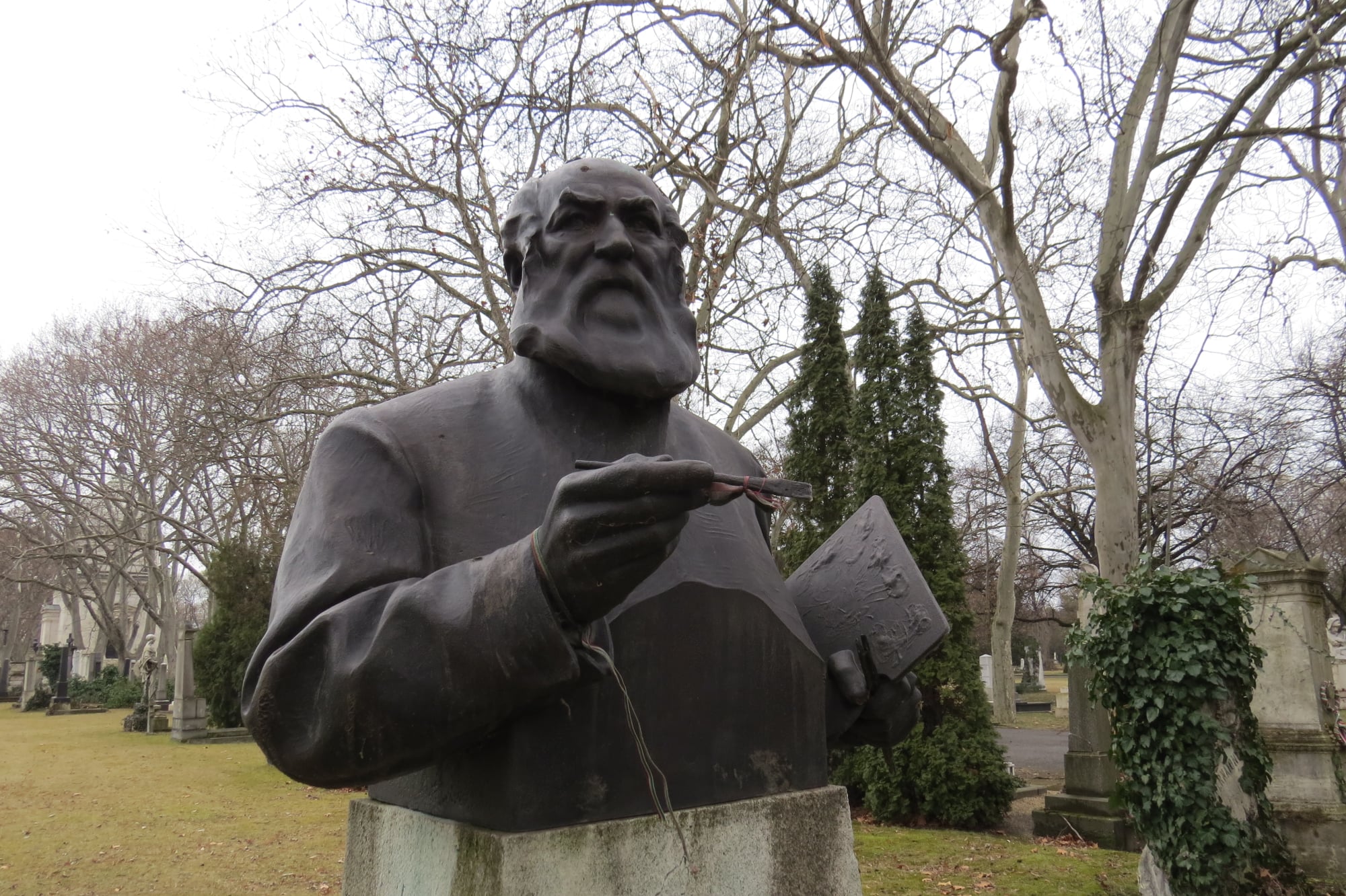 The painter's tombstone, the work of Ede Telcs (Photo: National Heritage Institute)
Annamária Vígh, Deputy General Director of the Museum of Fine Arts, talked about how Barabás was the first to discover the Great Plain as a national landscape, but he was also interested in current events, such as the laying of the foundation stone of the Chain Bridge. At the recommendation of István Széchenyi, he received many orders, and also made portraits of Vörösmarty, Petőfi and Arany. His portrait art was completed in the portraits of Ferenc Liszt and Mrs István Bittó.
"His pioneering role in the development of our national painting is indisputable. The diversity of genres, the extraordinary affinity for portraiture, the innovative watercolour painting technique, lithography and photography all made him the archetype of the diverse and versatile artist," she emphasised.
Source: National Heritage Institute
Cover photo: The 125th anniversary of the death of Miklós Barabás was commemorated in the Fiumei Road Cemetery (Photo: National Heritage Institute)