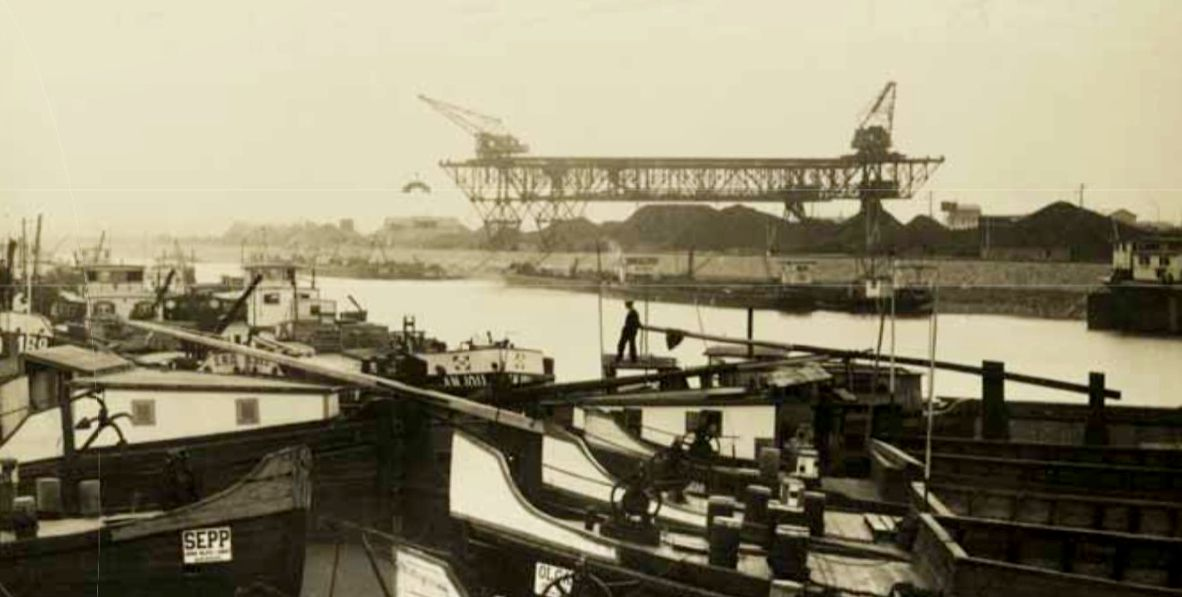 Downloadable album released about 90-year-old freeport in Csepel
Hungarian version of the article: Letölthető album jelent meg a 90 éves csepeli szabadkikötőről
January 11, 2021 at 1:11 PM
The 260-page publication showcases the 90-years history of the Csepel Freeport. Beyond photographs, the album contains unique historical documents.
An album about the ninety-year history of the Csepel Freeport, available as a download has been published — Mahart-Szabadkikötő Zrt. announced to the MTI.
The 260-page publication runs through the 90-year history of the Csepel Freeport presenting a rich store of photographic material. The album was created by the historian Valentin Cseh — reads the announcement.
The history of the freeport began with the opening of the Budapest Tariff-free port on 20 October 1928. However, the project's roots can be traced to the19th century, when the Budapest Chamber of Commerce and Industry first raised the idea of a freeport in the city. Csepel freeport surpassed everyone's expectations.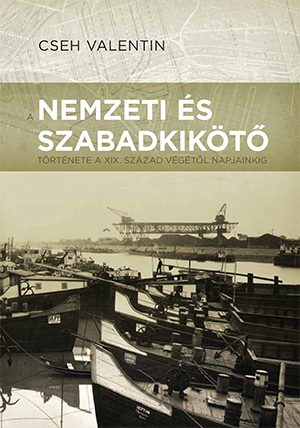 Cover of the album entitled A Nemzeti és Szabadkikötő története a XIX. század végétől napjainkig (Photo: szabadkikoto.hu)
The port gave new life to Hungarian ship and machine construction, which led to the development of new ship types that could be used both on the Danube and sea. Hundreds of new vessels were built to fulfil orders from around the globe.
The announcement highlights that the port has always reflected the changes in Hungarian history and politics, and remains a central element in life on the Danube to the present day.
The exclusive album, originally published in 500 copies has now been released for free online. Interested readers can download a copy at www.szabadkikoto.hu.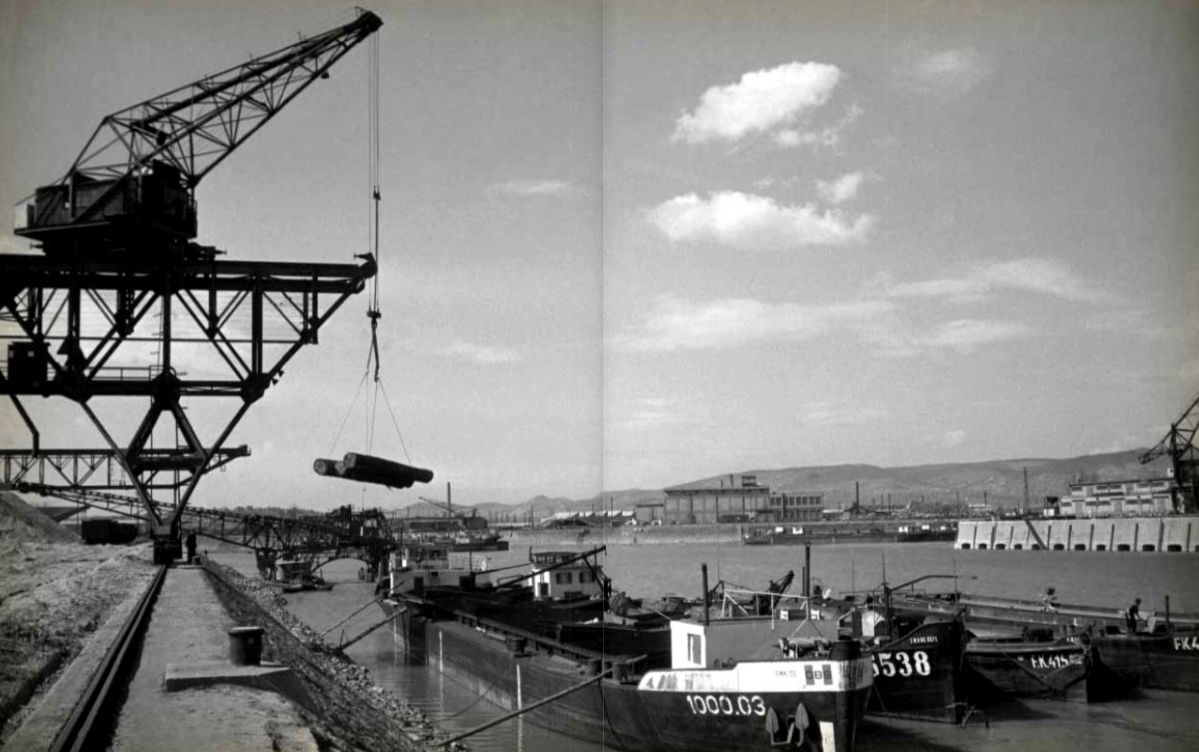 Crane lifts logs out of a barge in 1955, excerpt from the book (Photo: szabadkikoto.hu)
Beyond the album, the website contains hundreds of additional images and unique historical documents: clippings, maps and blueprints – reveals the statement.
Source: MTI | Abridged in translation
Cover photo: Downloadable album released about 90-year-old freeport in Csepel (Photo: szabadkikoto.hu)