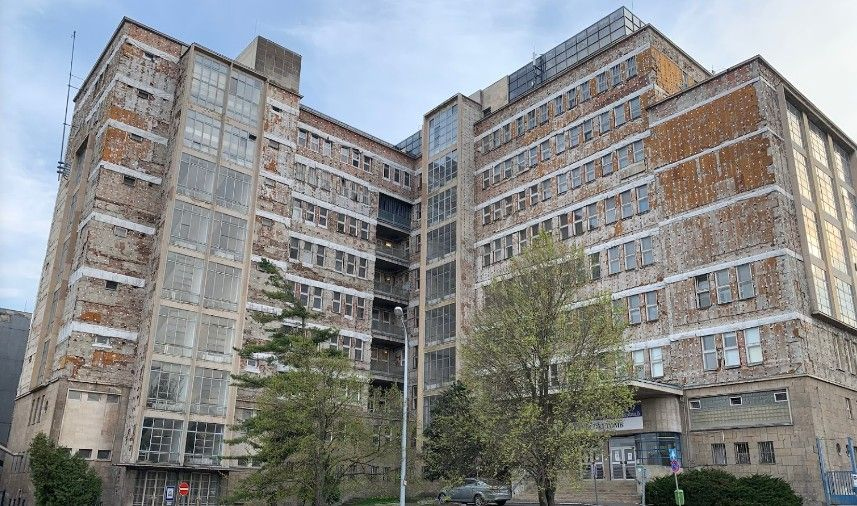 Kútvölgyi Hospital to be renovated
Hungarian version of the article: A Kútvölgyi kórház szerkezetét megerősítik, a homlokzatot felújítják
The Kútvölgyi Wing of the Új Szent János Hospital, commonly known as the Kútvölgyi Hospital, will be strengthened, and the previously discontinued facade renovation will be continued. The doors and windows will be replaced during the works, and new thermal insulation and air conditioners will be installed. Renovation of the block is scheduled to be completed later this year.
The complete facade modernisation of the Kútvölgyi Wing of the Új Szent János Hospital and Clinic has started. The corresponding government decision was published in the Hungarian Gazette on 31 May. Plans are in place, building permits and the necessary resources are also available. The works will first erect scaffolding around the building, carry out the necessary demolition, reinforce the structure and replace the doors and windows. The building will also receive new thermal insulation and air conditioning, and eventually, a new facade will be created.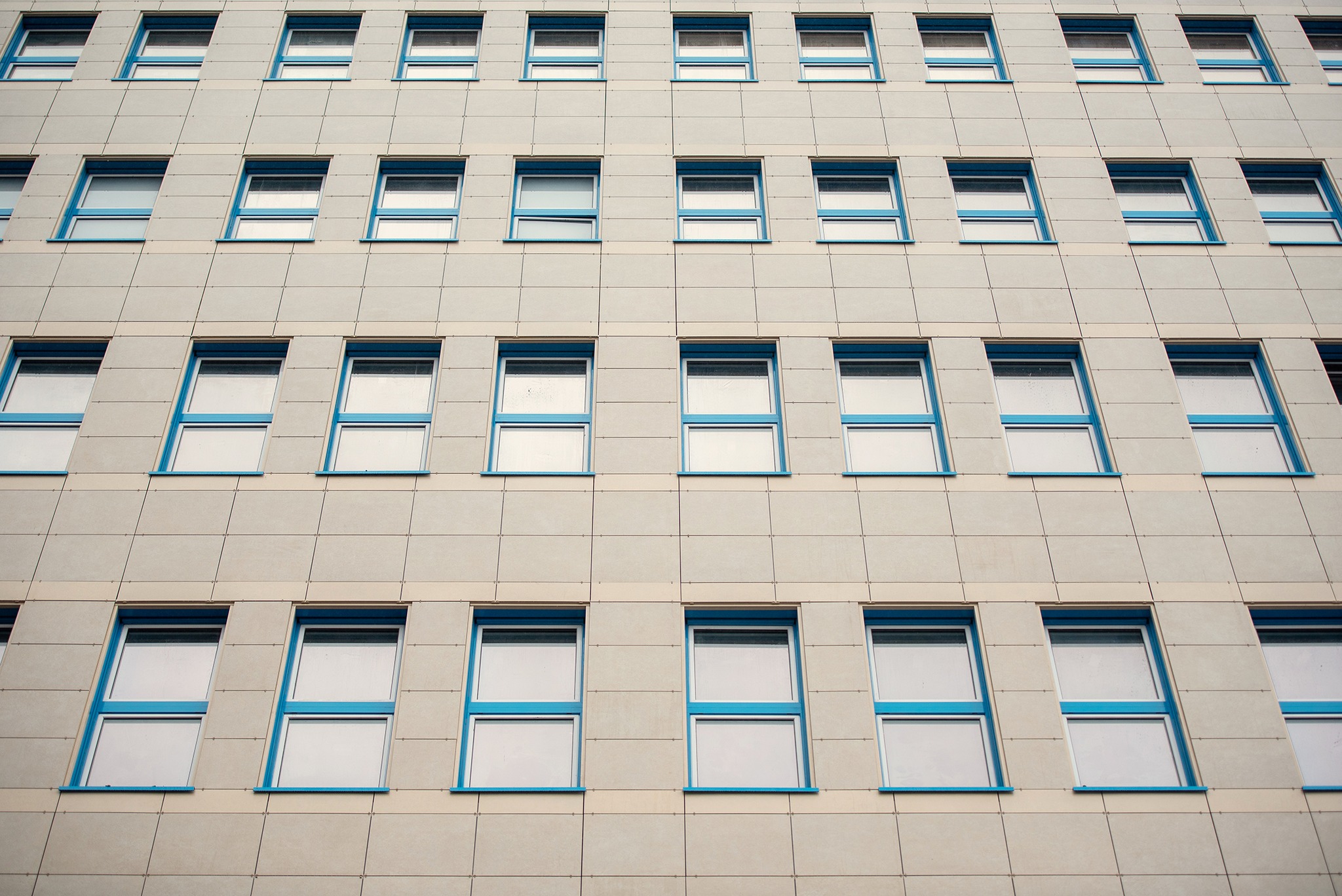 Scaffolding of the Kútvölgyi Block has already started (Source: Balázs Fürjes's Facebook page)
The work is expected to be completed in a few months, later this year. Balázs Fürjes, the Secretary of State in the Prime Minister's Office responsible for the development of Budapest and its agglomeration, provided information. He also indicated that the plans for the new central block of the North Buda Central Hospital could be completed by the first half of next year.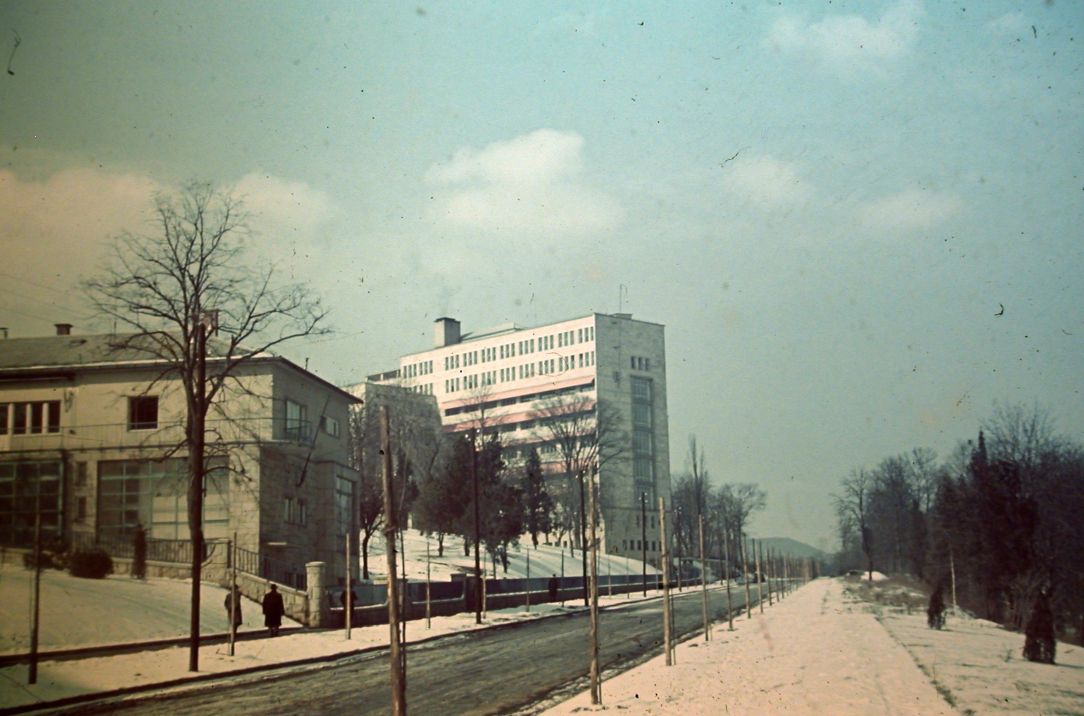 National Civil Service Fund Hospital (now Semmelweis University Kútvölgy Clinical Block) in 1943 (Source: Fortepan / No.: 21639)
The hospital's history dates back to the 1930s, when the idea was born to create a separate hospital for public employees. Construction did not begin until 1941. At the end of the 19th century, pavilion arrangements were used to reduce the risk of infection. The new hospital was build according to the more modern high-rise, vertical arrangement, which was better for both patient movement and the centralisation of care.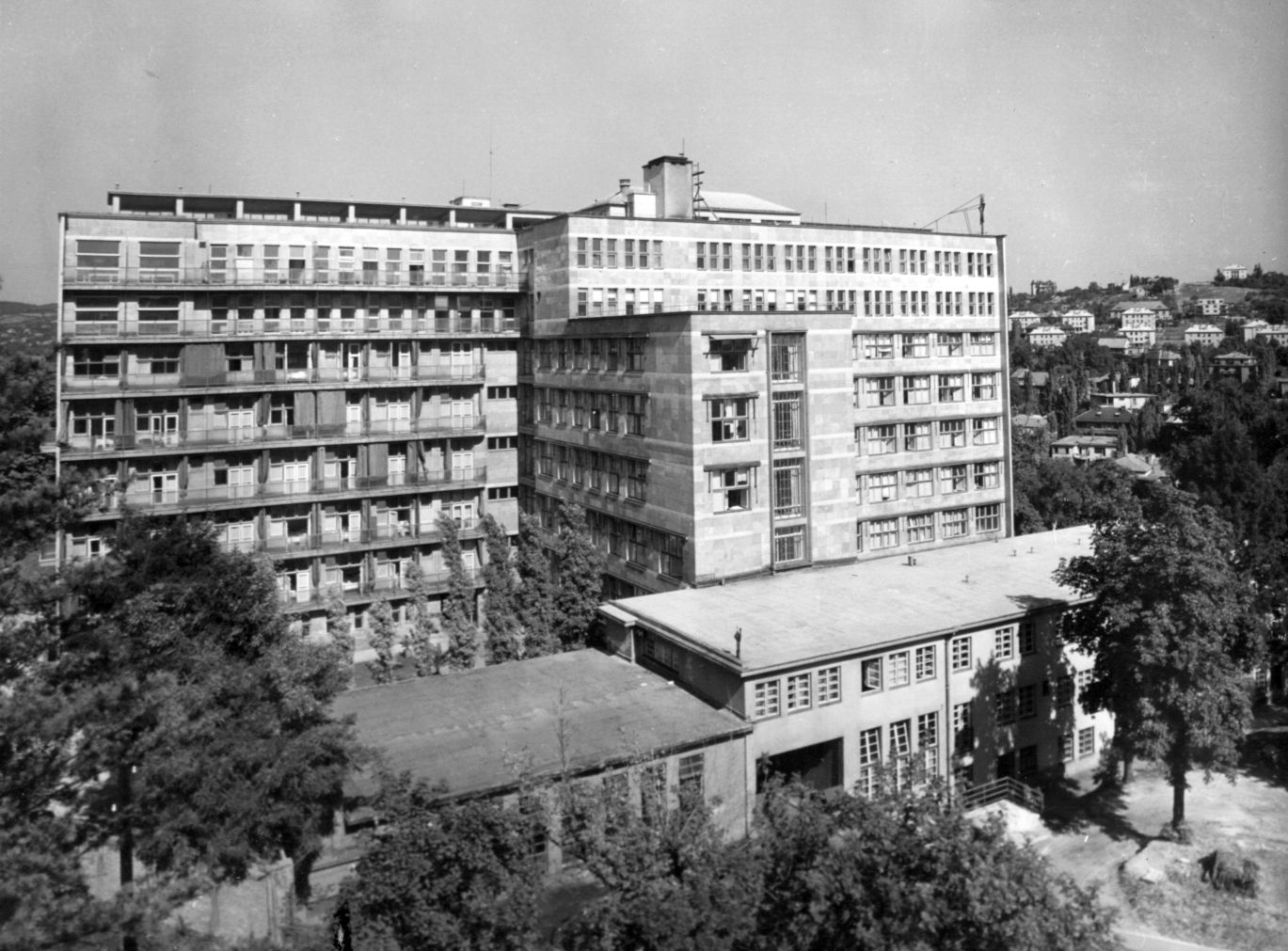 Kútvölgyi Hospital was the hospital of the party and state elite during the communist dictatorship, seen in 1962 (Source: Fortepan / No.:. 77061)
The 270-bed hospital is shaped in a cross. A smaller residential building and garden completed the complex. Originally, the canopy above the entrance displayed Ödön Metky's mosaic frieze, depicting "family life and the medical creed." From the 1950s, the hospital was a hospital for the party and state elite of the communist dictatorship.
Cover Photo: The Kútvölgyi Block (Source: Google Maps)