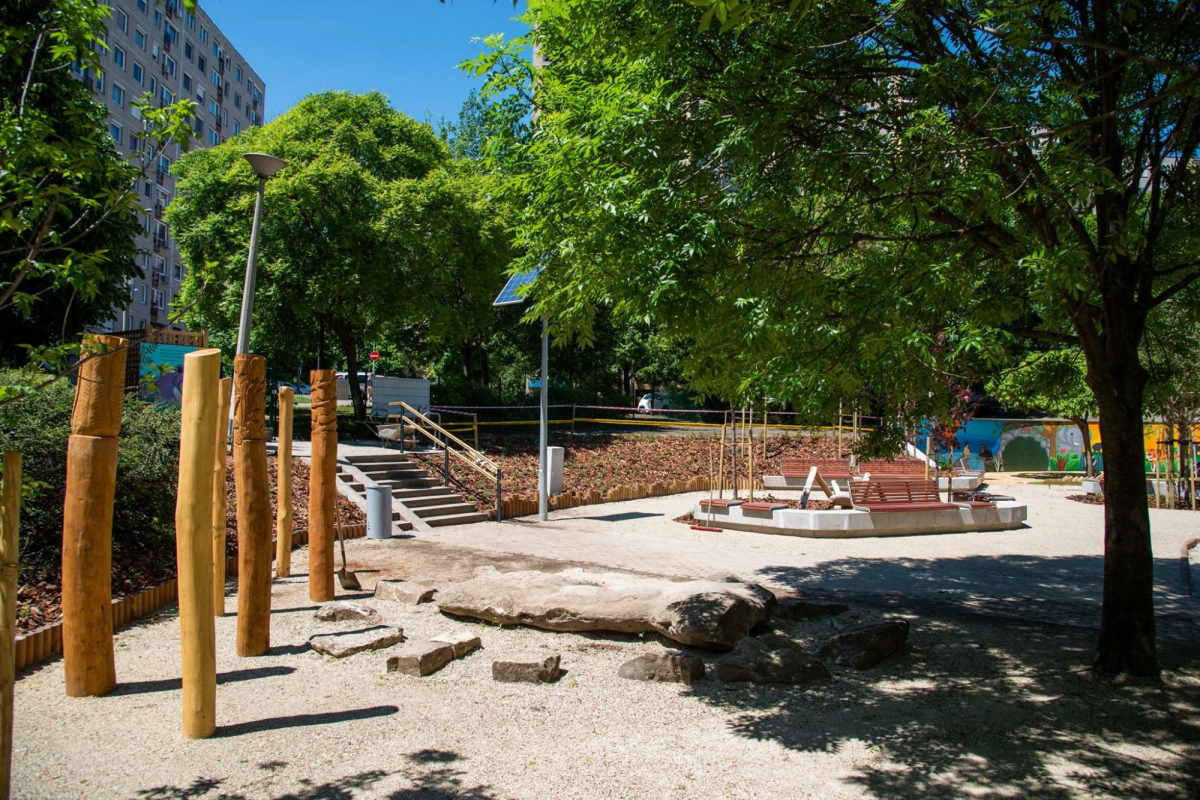 Jungle playground in Gazdagrét renovated
Hungarian version of the article: Felújították Gazdagréten a Dzsungel játszóteret
The renovation of the jungle playground in Gazdagrét will be completed by the summer. The old, worn toys will be replaced with new ones, with plants added to the space.
The Jungle Playground in Gazdagrét was renovated in 2003 and based on inspiration from Kipling's The Jungle Book. True to its name, the playground has a bamboo "jungle", a rope bridge and a retaining wall decorated with animals known from the book.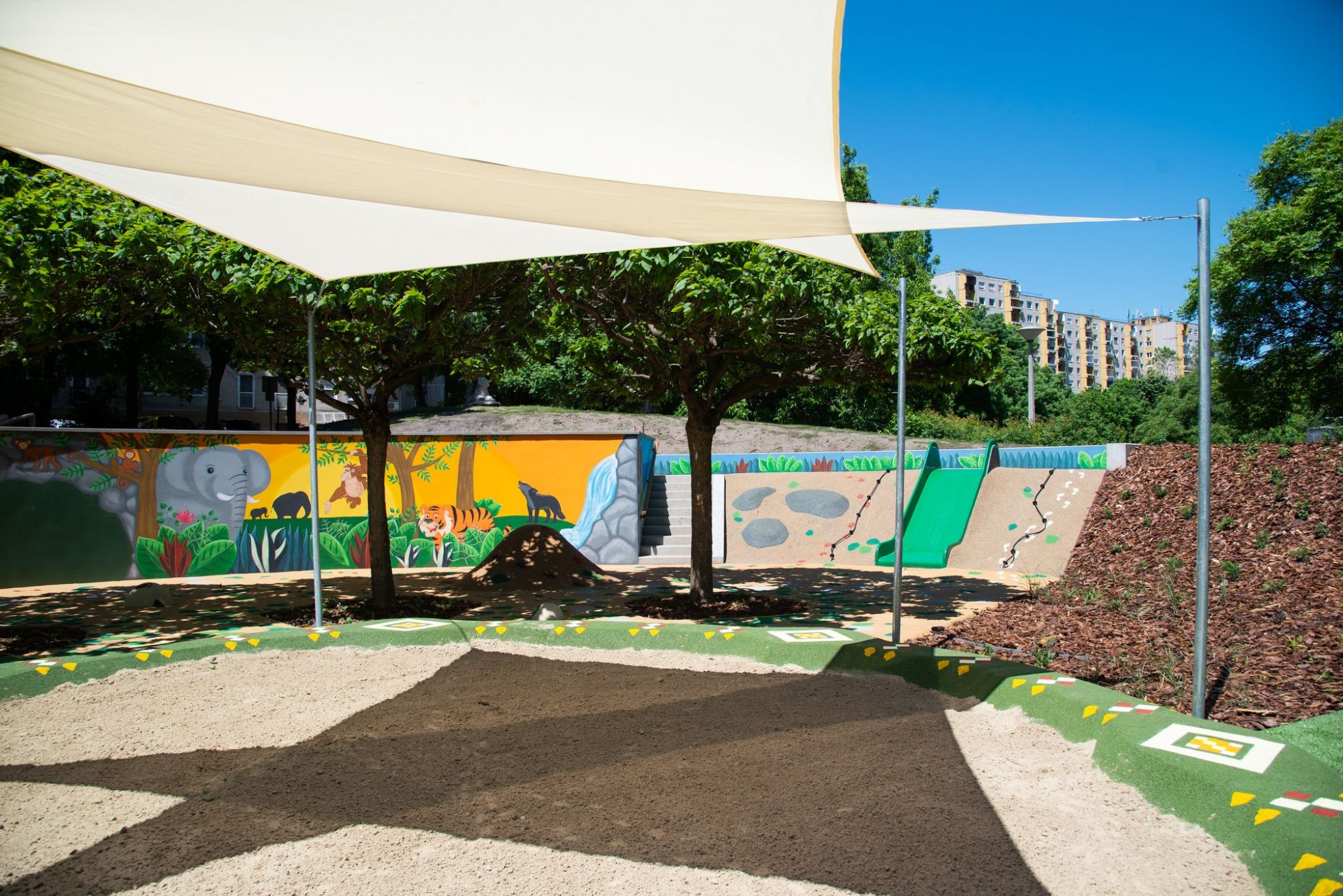 Characters from the novel The Jungle Book on the retaining wall of the renovated Jungle playground in Gazdagrét (Source: ujbuda.hu)
During the spring renovation, these unique elements were refurbished, and new play equipment was also installed. In addition to the popular swing and slide, unique climbing and balance practice equipment and a bamboo-maze can be found in the area.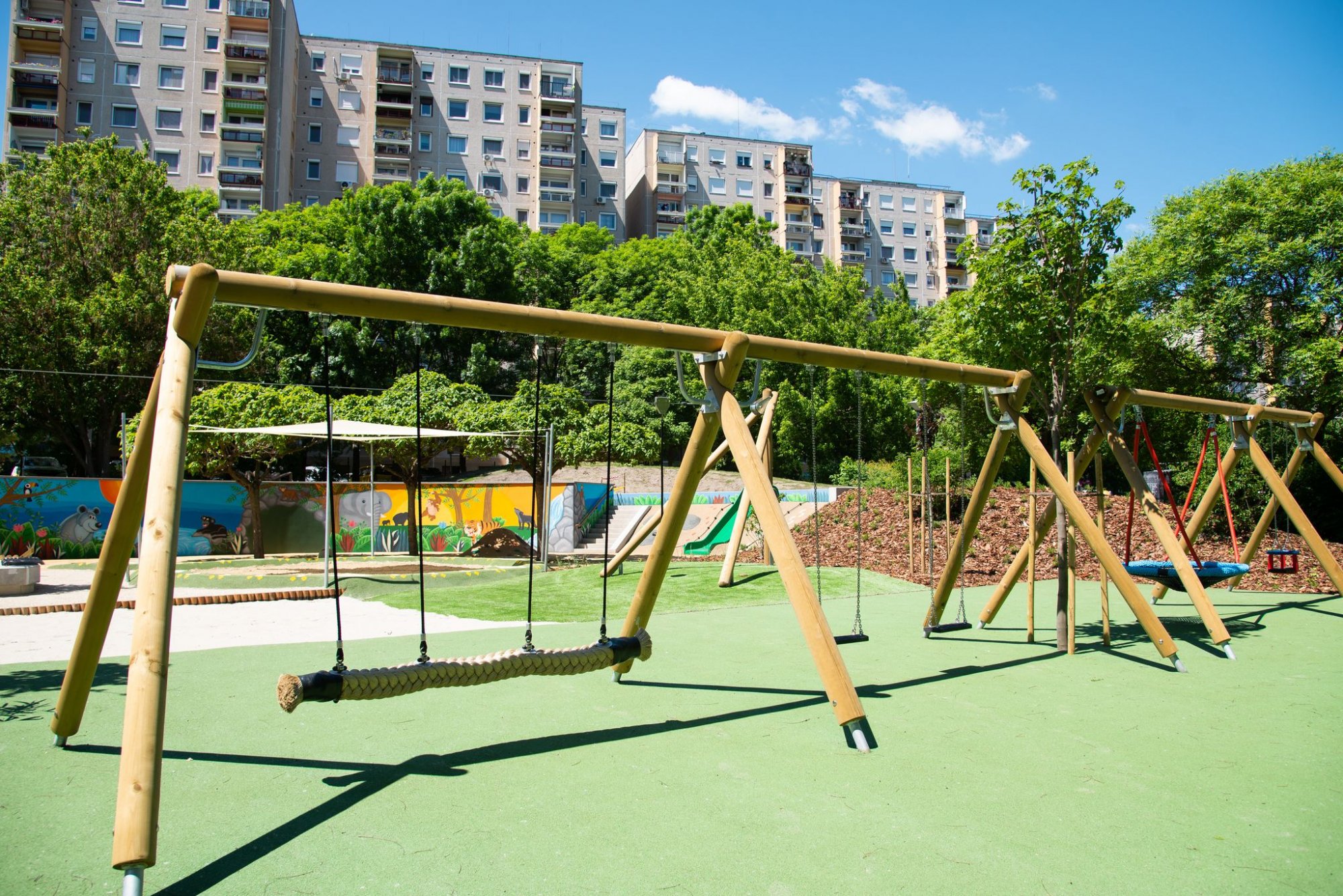 The swings also evoke the atmosphere of the jungle (Source: ujbuda.hu)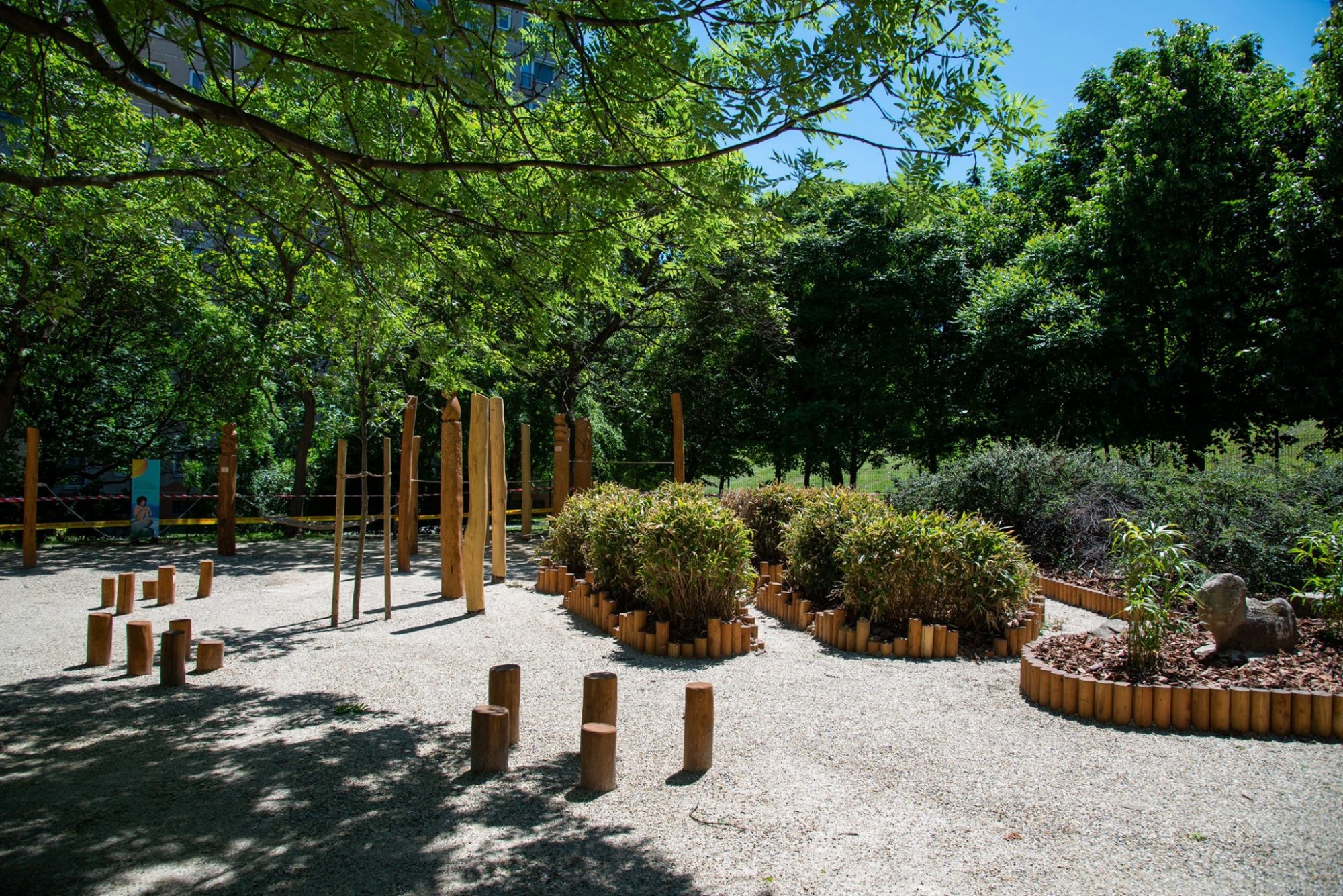 Many plants, trees, ornamental shrubs and ornamental grasses were planted in the playground (Source: ujbuda.hu)
Cover photo: The renovated Jungle playground (Source: ujbuda.hu)