The local government of the 5th district continues the greening program of the bus waiters. As highlighted in their announcement, green bus waiters improve air quality, have a positive effect on the microclimate, increase the comfort of those waiting, also give a novel, fresh look, contribute to reducing the urban heat island effect, and play a role in capturing dust and gaseous substances.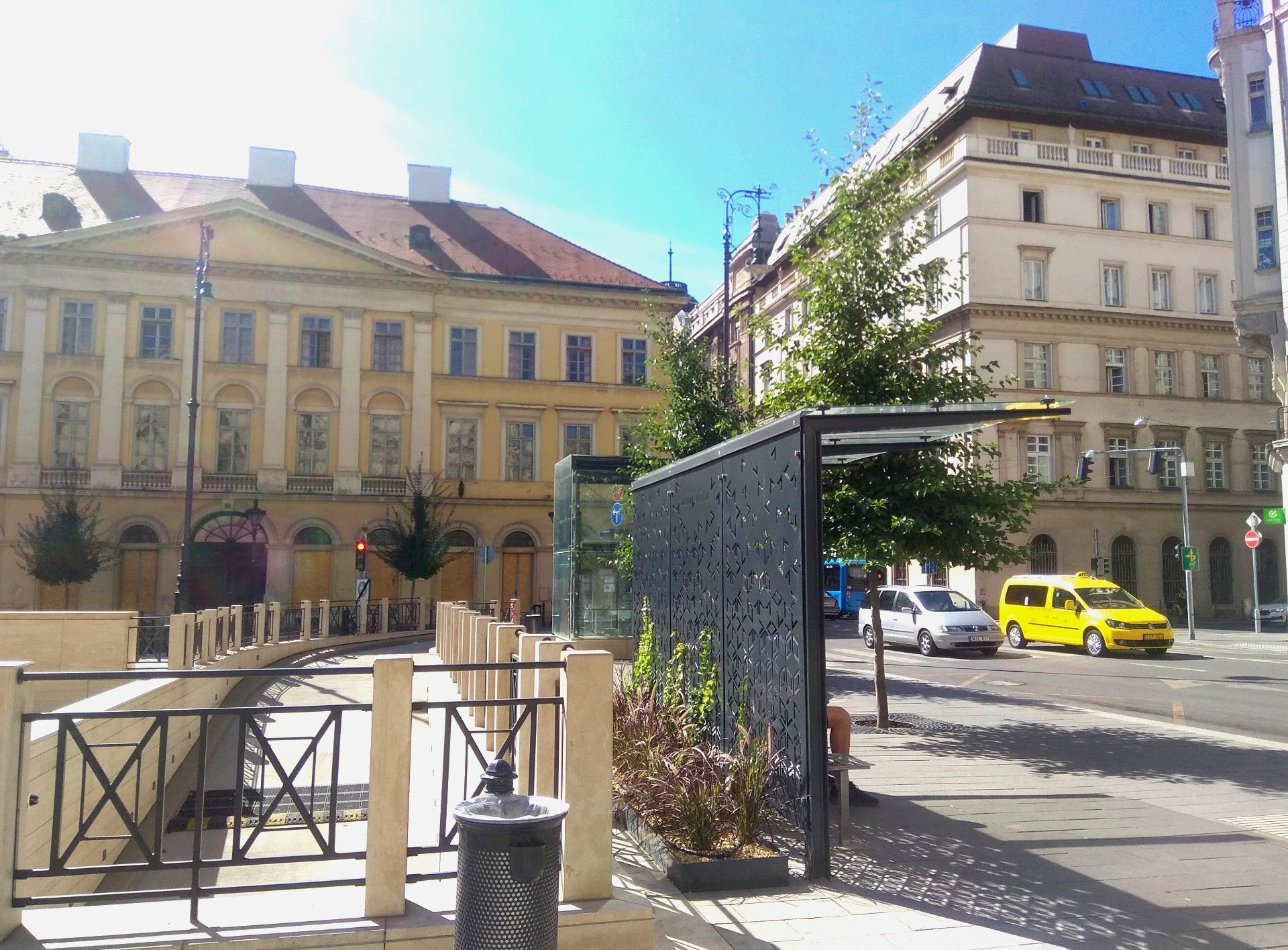 The green stop in József Nádor Square, handed over in August 2020 (photo: pestbuda.hu)
It is planned that in the spring of 2022 the green castle will be completed in Podmaniczky Square, Jászai Mari Square, Servita Square and Hild Square. They reminded that in 2020 a green bus stop was handed over in József nádor Square, in 2021 on the north and south sides of Erzsébet Square, and in Nyugati square.
As it was written, the construction and operation of the new green bus stop in Nyugati square in the capital area was taken over from the Budapest local council, and the district "will receive a penalty and a public land use fee from the local council headed by Gergely Karácsony".
Source: MTI
Cover photo: New green bus waiters similar to József Nádor Square will be built in the spring of 2022 in the Downtown (photo: pestbuda.hu)