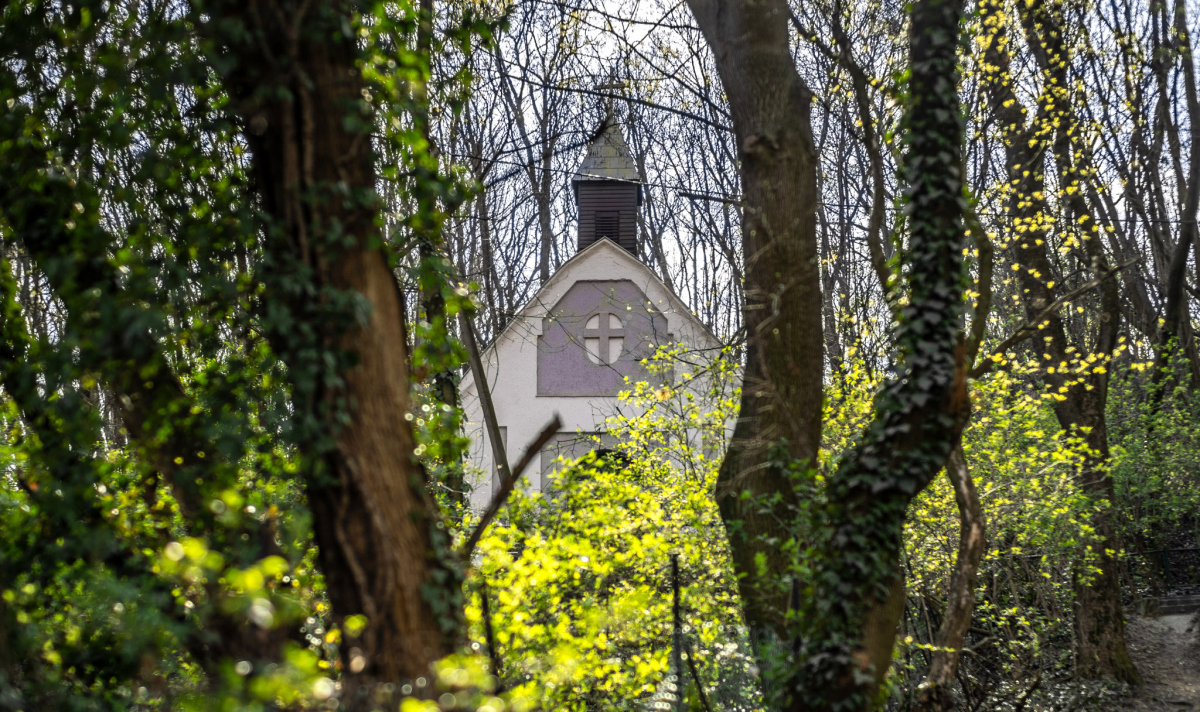 The Chapel of the Holy Blood in Óbuda has been renovated
Hungarian version of the article: Megújult az óbudai Szent Vér-kápolna
March 31, 2022 at 2:00 PM
The more than two-hundred-year-old Chapel of the Holy Blood in Kiscell has been renovated. Among other things, the building received a new roof structure, a tower and modern lighting, and the chapel was enriched with a new altarpiece and statues, the gate of which can be seen through the newly opened openings even if it is closed.
The Chapel of the Holy Blood in Óbuda was consecrated and handed over on the feast of the Blessed Virgin, which was recently renovated inside and out. from the communication of the district local council.
As part of the recent renovation, the walls have been waterlogged and plastered and painted inside and out. The chapel was given a new roof structure with a new tower and a matching cross at the top. The lighting of the building was also modernized in an energy-saving way. In addition, small openings have been made in the gate of the chapel so that devotees and tourists can visit it even if they find the building closed. The benches on the small terrace in front of the chapel have also been renovated. A new altarpiece was placed in the chapel, which is the work of the painter and glass artist Tibor Bráda, and is reminiscent of the statue of the Painful Christ tied to the column that stood here earlier. Also, with the help of the sisters of the Society of the Virgin Mary, another authentic copy of the statue of Mary of Mariazell was again placed in the chapel. In addition, a picture of the Holy Trinity was placed in the chapel, the background of which was made by fire enamel artist Gábor Rácz and refers to his connection to the Holy Trinity Parish in Óbuda.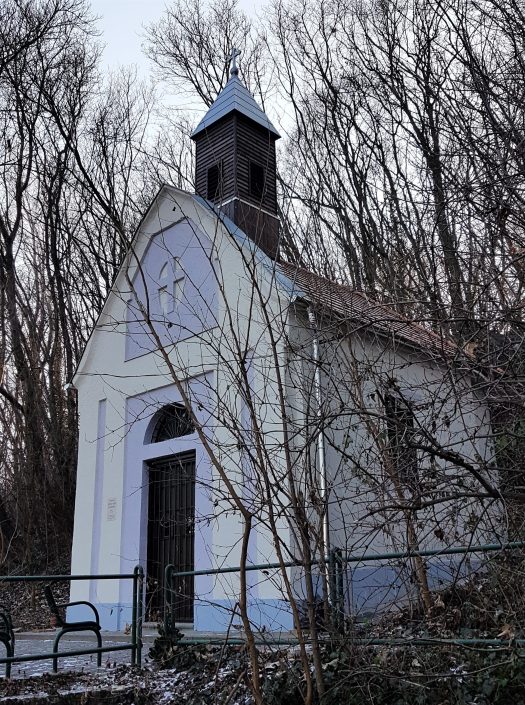 Among other things, the Chapel of the Holy Blood was given a new roof (Source: obuda.hu)
Even a hundred years before the chapel was built, in 1702, László Zichy and his brother, Péter Zichy, placed an authentic copy of the statue of Mariazell in Austria on the hill, to which the surrounding believers made pilgrimages for decades. Hence the name of this region, Kiscell. Later, this statue was transferred to the church of St. Peter and Paul in Óbuda, where it is still located today. A statue of the Sorrowful Christ, then tied to a pillar, was then erected in its place. Finally, At the beginning of the 18th century, between 1812 and 1814, the Chapel of the Holy Blood, still visible on the site of the statue of Christ in Pain, was built, for which a 14-station Calvary was built in the next decade.
The renovation works were organized and carried out by the Óbuda Mountain Association. In addition to the offers and free assistance of the participants in the renovation, some of the funds were provided by the local government and the Diocese of Esztergom-Budapest.
Source: obuda.hu
Cover photo: The Holy Blood Chapel in 2021 (photo: Both Balázs / pestbuda.hu)
News
,
Architecture
,
Our heritage
,
Óbuda
,
III. district
,
Kiscell
,
Chapel
,
Holy Blood Chapel
,
calvary
,
renovation
,
pestbuda
,
pestbuda.hu
,
PestBuda