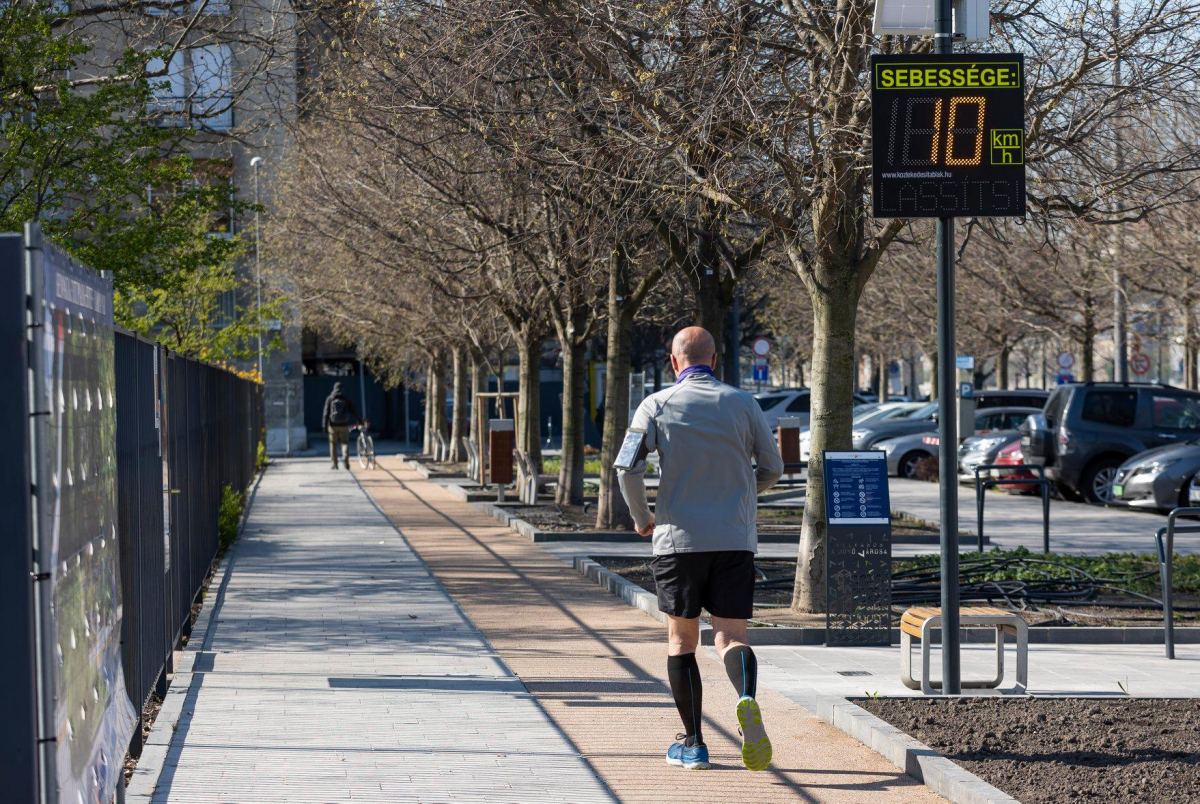 Downtown has been enriched with a running circle
Hungarian version of the article: Futókörrel gazdagodott a Belváros
April 19, 2022 at 2:00 PM
A running circle has been set up around downtown Olympic Park. The new running circle awaits those wishing to run with a solar-powered speed indicator board with LED display, stretch railings, a safe and a drinking fountain.
Last Thursday, the new running circle around the downtown Olympic Park was handed over, which awaits lovers of active recreation with a number of novelties and fits well with the appearance of the Olympic Park. The running circle is 436 meters long and 120 centimeters wide. Interestingly, they are equipped with a solar-powered speed indicator with LED display. This way, those who are interested in how fast they are running can easily find out from the display.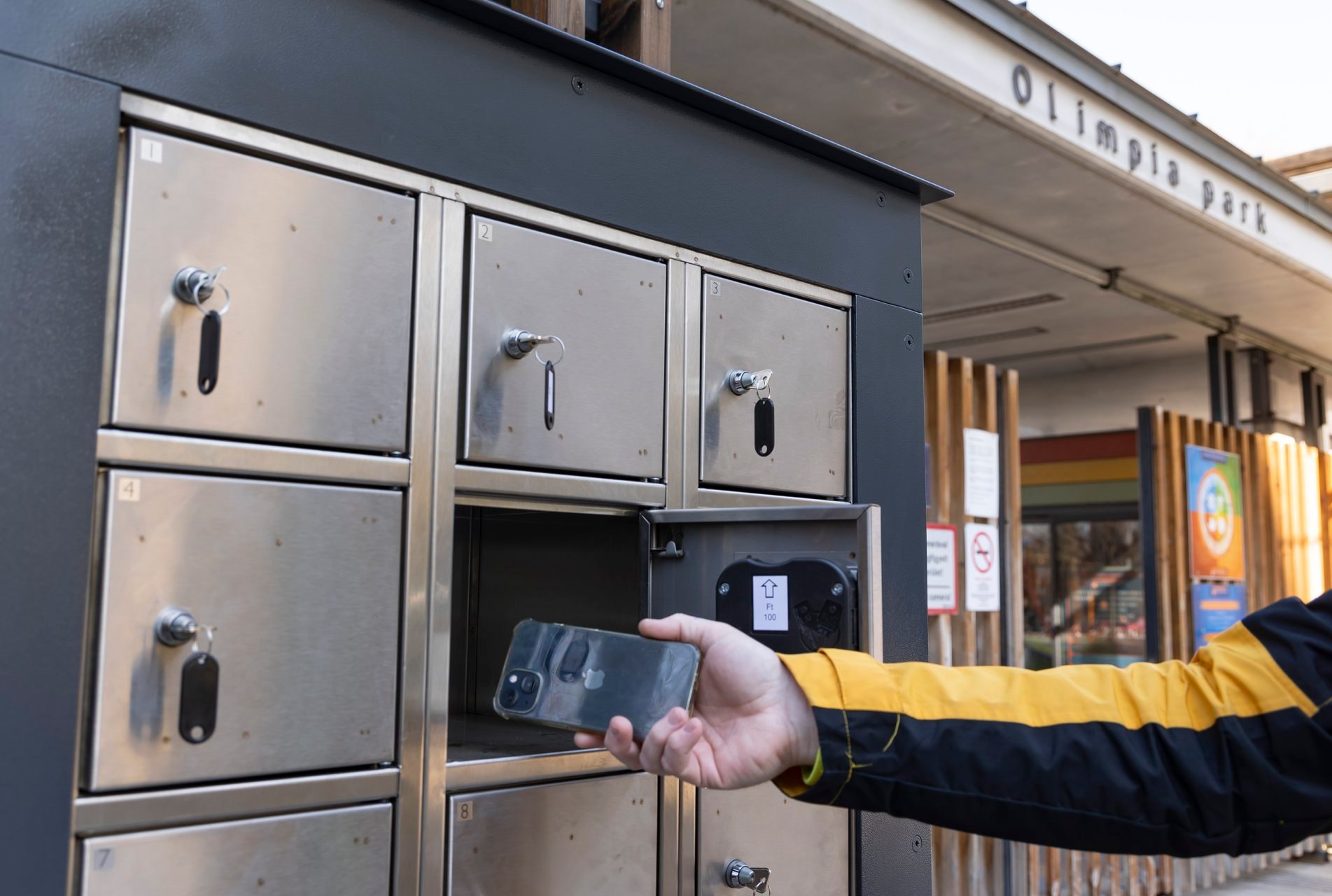 Among other things, a safe is placed next to the running circle, so the runners do not have to carry their valuables with them (Source: Péter Szentgyörgyvölgyi's Facebook page)
In addition, stretching barriers have been placed in the area to make it easier to warm up before running, and a drinking fountain has been set up. In addition, there is a safety deposit box for those who want to play sports, which means that runners do not have to take their valuables with them while running.
The Olimpic Park was renovated back in 2014, when it gained its current look, to which the new running circle also fits. With this investment, another sports opportunity will open up for those living in the 5th district.
Source: Facebook / Péter Szentgyörgyvölgyi
Cover photo: A new running circle has been created around the Olympic Park (Source: Facebook / Péter Szentgyörgyvölgyi)