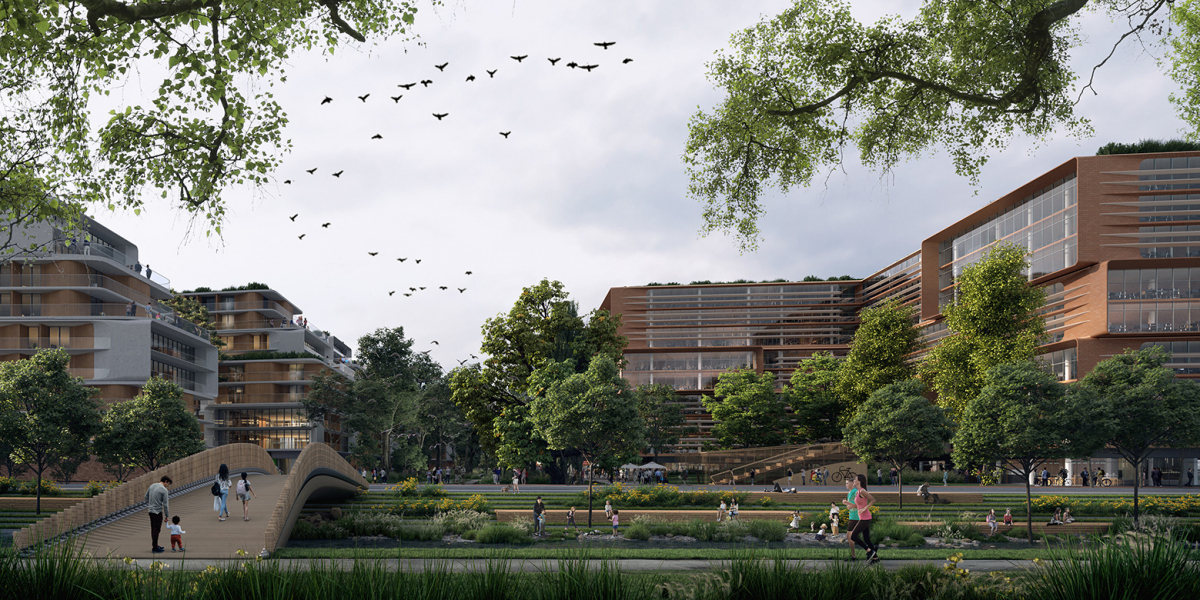 New city center is being built in Zugló - Renewal of Bosnian Square and its surroundings may begin soon
Hungarian version of the article: Új városközpont épül Zuglóban – Hamarosan elkezdődhet a Bosnyák tér és környezetének megújulása
April 26, 2022 at 4:00 PM
Renovation of Bosnyák Square, intended as the main square of the 14th district, may begin soon. It is planned that not only a new town hall, specialist clinic and fair hall will be built, but also a completely new quarter, and the affected section of the Rákos stream will be rehabilitated. The investment, previously declared a priority, has now received a building permit.
Last November, we also reported that the new main square of Zugló would be implemented in Bosnyák Square, to which a new district would be connected as a private investment in the area between Bosnyák Square and Rákos Creek. The construction of the city center received a building permit last week, 20 April, and was previously declared a priority investment from a national economic point of view.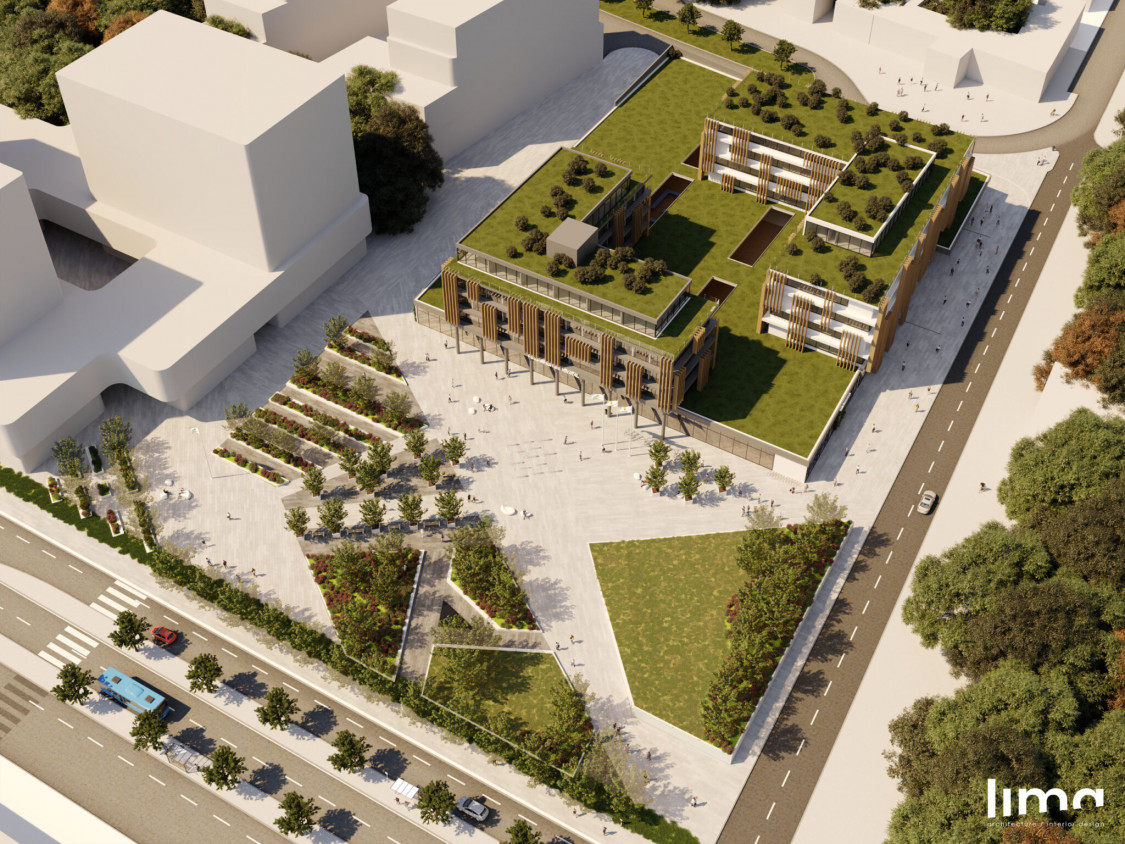 The new building complex in Bosnyák Square will also house the town hall, the specialist clinic and the fair hall (Photo: Lima Architecture)
As a central element of the investment, a new complex of buildings will be built in the renewable Bosnyák Square, which will include a state-of-the-art specialist clinic measuring 8,000 square meters, a town hall measuring 5,300 square meters, and a 5,600-square-meter market hall. In addition, an underground garage will be built throughout the building complex, and communal spaces and lots of green space will be created on the surface.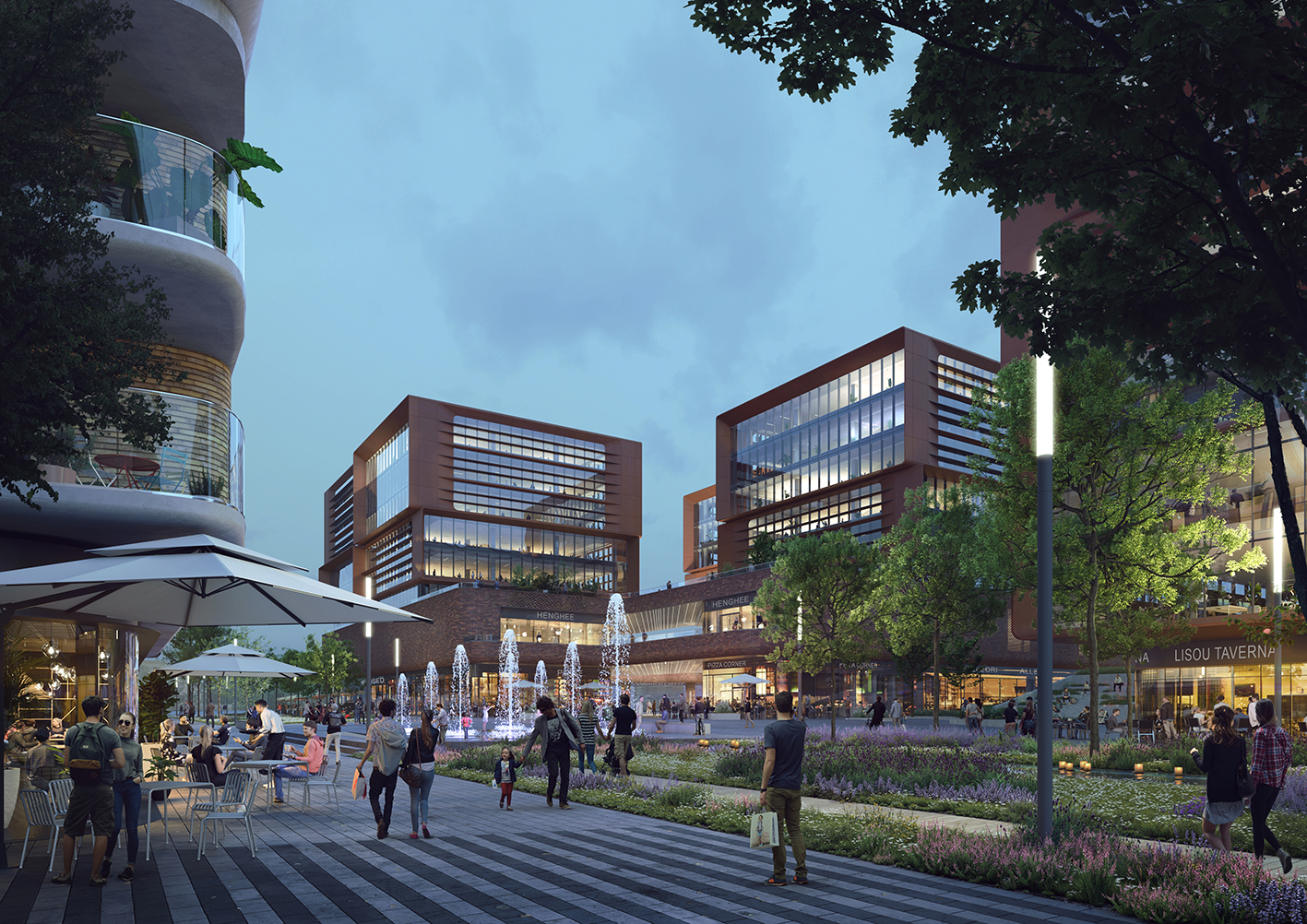 In addition to residential and office buildings, the new quarter will house a number of shops (Photo: Zaha Hadid Architects)
Behind the new city center, a new neighborhood will be built, which will form an integral part of the new city center. Here, in addition to plenty of new residential buildings and office buildings, a shopping street with many shops, restaurants and cafes has been envisioned. In addition to the community spaces, plenty of new green space will be created in the new neighborhood as planned, and hundreds of trees will be planted between the buildings. Rehabilitation of the affected section of the Rákos stream is also part of the investment. The name of the new district will be Zugló City Center.
The renovation of Bosnyák Square could start later this year and is scheduled to be completed by the end of 2023, the beginning of 2024. The new district would be completed in several stages and is expected to be completed in 2029.
Cover photo: Visual design of Zugló's new district (Photo: Zaha Hadid Architects)
XIV. district
,
Zugló
,
Bosnyák square
,
development
,
market
,
town hall
,
specialist clinic
,
pestbuda
,
pestbuda.hu
,
PestBuda
,
News
,
Architecture