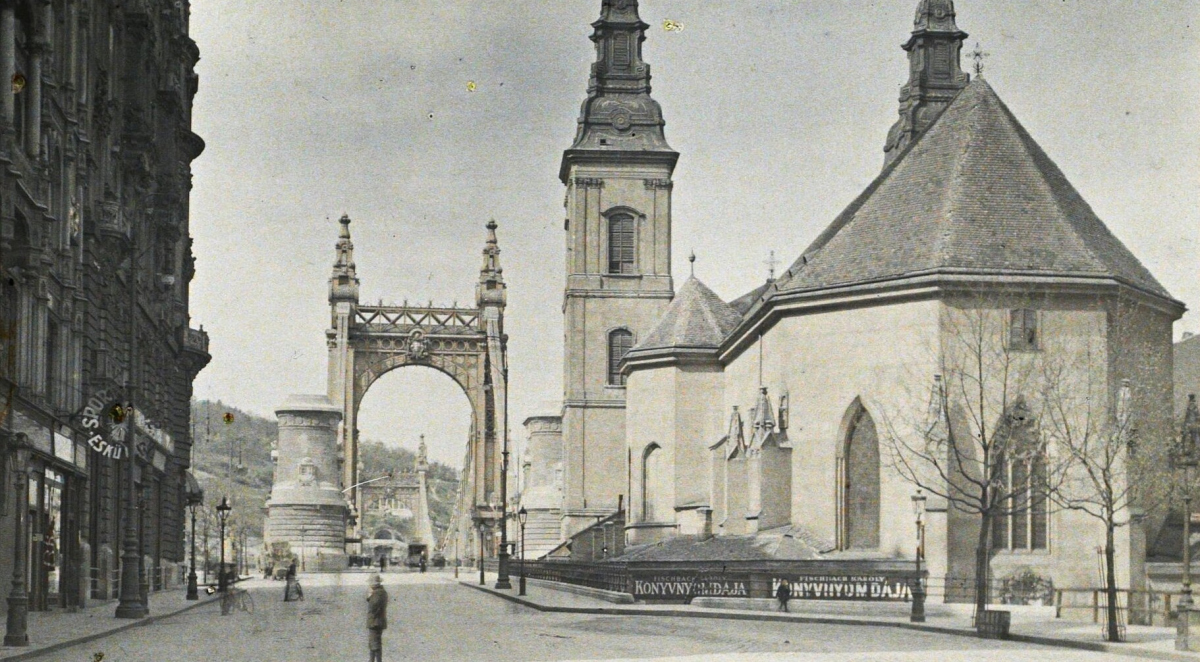 The Hungarian capital through the eyes of a French photographer - Budapest in the 1910s
Hungarian version of the article: A magyar főváros egy francia fotós szemével – Az 1910-es évek Budapestjét láthatjuk a fényképeken
January 10, 2023 at 4:30 PM
Tens of thousands of archival photographs from the collection of a museum in France have recently become publicly available, among them some photos taken in Budapest in 1913. Their creator is the French photographer, Auguste Léon, who photographed the Hungarian capital and other locations as part of the Archives of the Planet program.
The Albert Kahn Museum in Boulogne-Billancourt, near Paris, has made tens of thousands of old photos public. The French museum's collection is based on photos taken in the framework of the Archives de la Planète program. In the period between 1908 and 1931, 72,000 colour photographs were taken in 50 countries, with the aim of capturing and documenting human cultures around the world.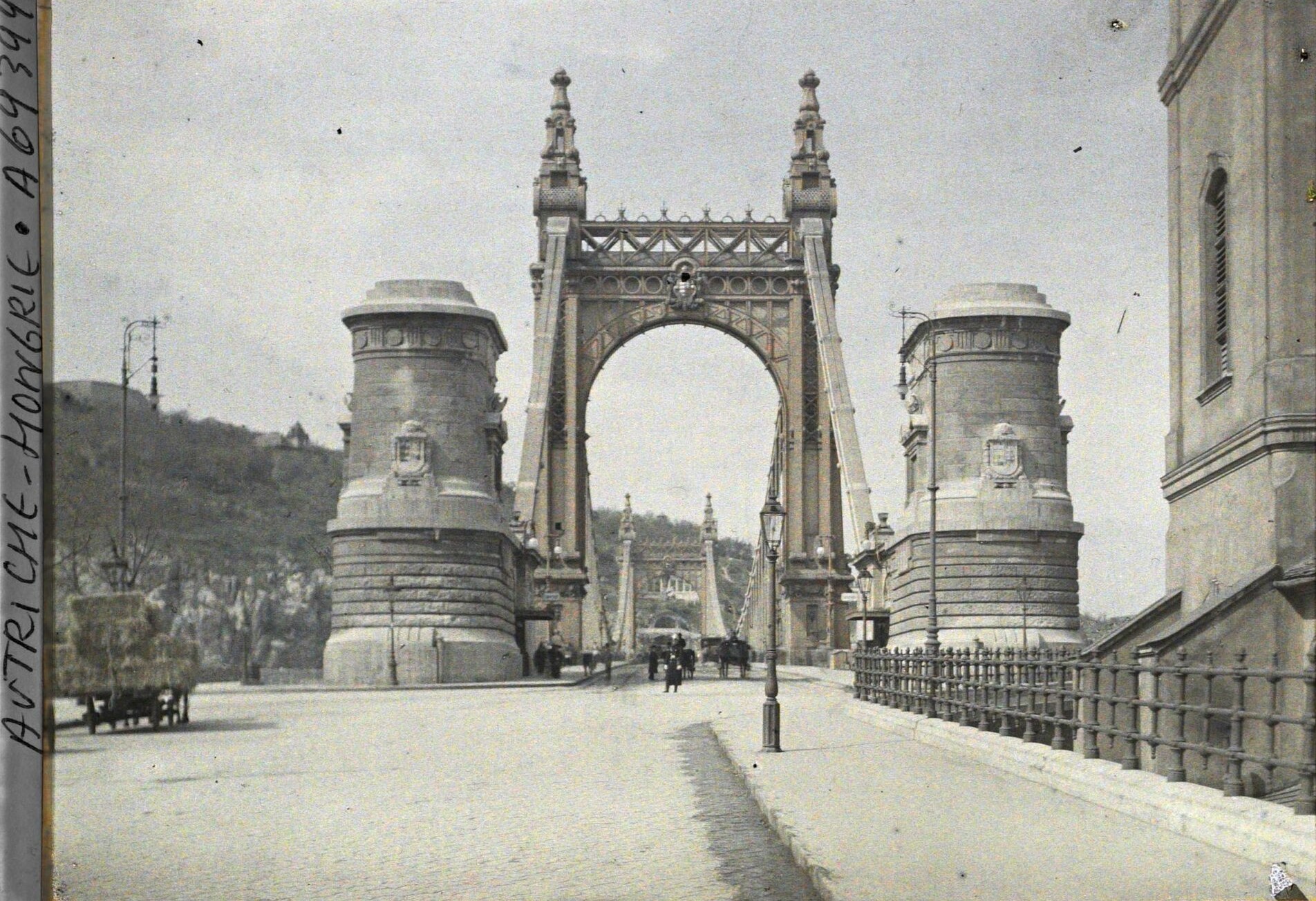 The Erzsébet Bridge from Pest to Buda, 25 April 1913 (Photo: Auguste Léon)
The large-scale project was the brainchild of French banker Albert Kahn and was financed by himself. His goal was to show what the earth was like at the beginning of the 20th century, and he also wanted to immortalise the world inhabited by humans.
At first, Kahn photographed, then hired two photographers (including Auguste Léon, who also photographed Budapest). The program officially began in 1912, when the geographer Jean Brunhes was appointed to direct the entire cultural project.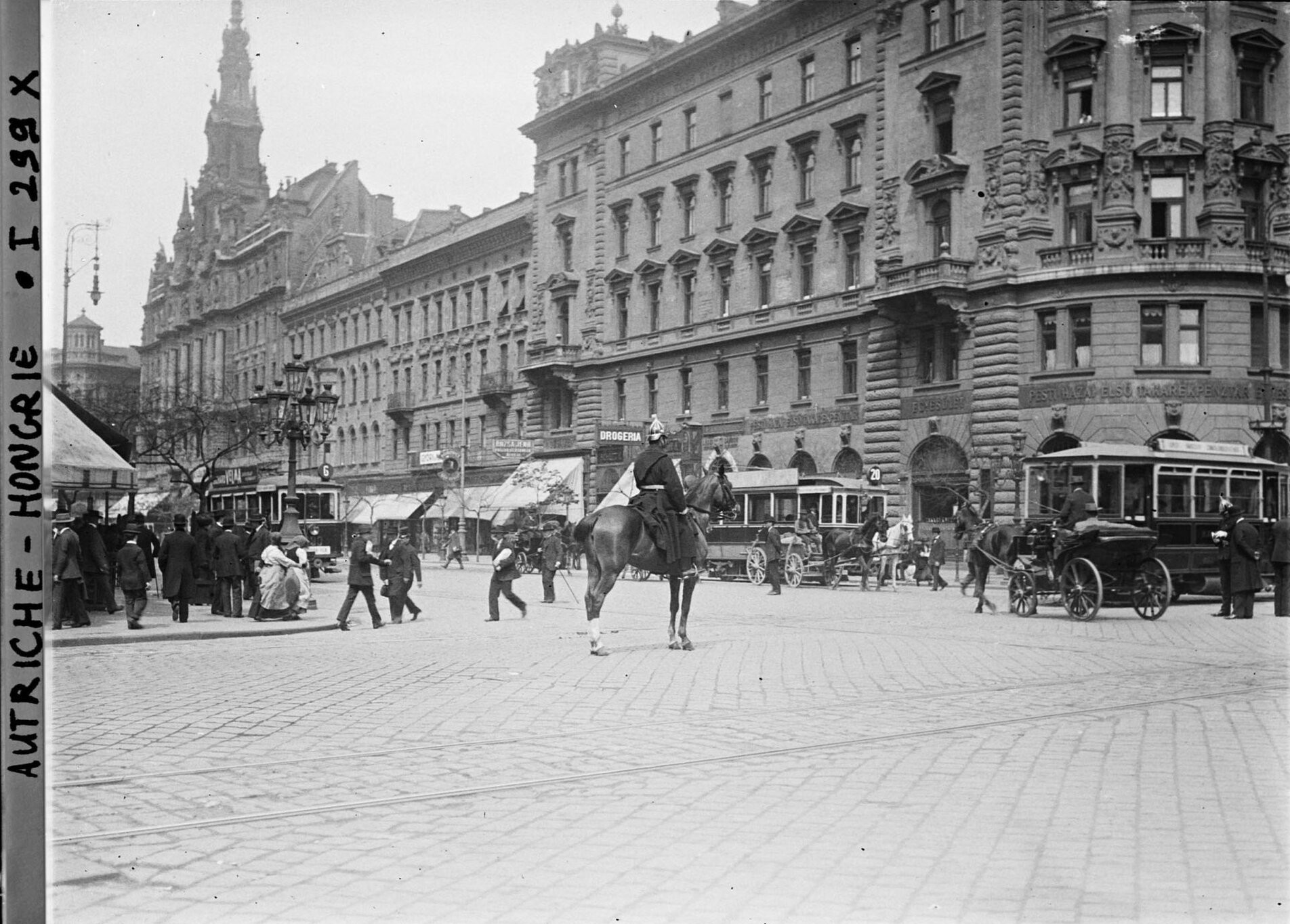 Erzsébet Boulevard, with the New York Palace in the background, 1913 (Photo: Auguste Léon)
The recordings were made by nine photographers and three filmmakers (183,000 metres of film survive) from Brazil to Scandinavia, showing historical events, cities, old occupations, rural and urban life.
The collection has been managed by the Albert Kahn Museum since 1990. Most of the colour photographs that remain in good quality are also available online.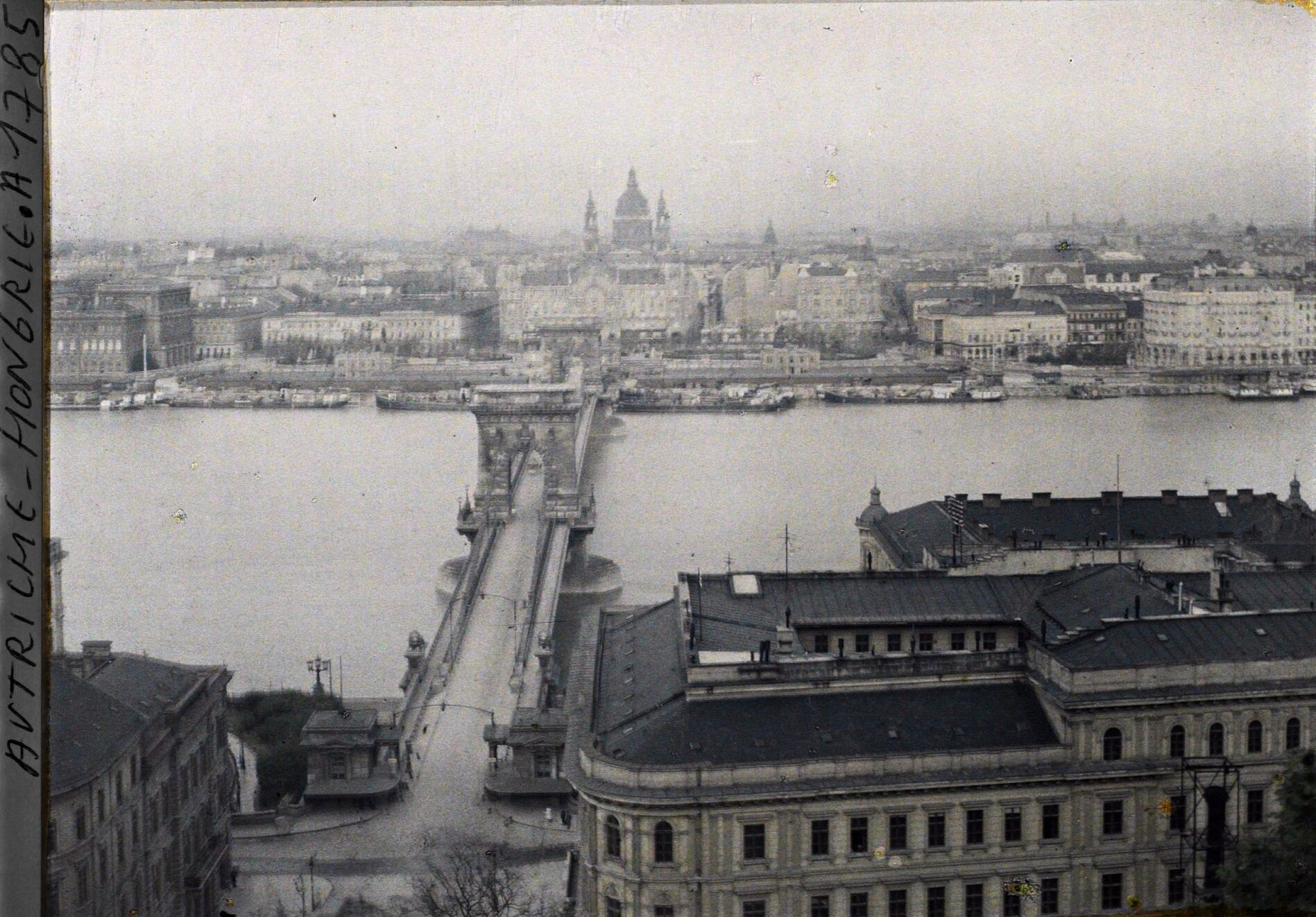 The Chain Bridge from Buda towards Pest, with the Saint Stephen's Basilica in the background, 25 April 1913 (Photo: Auguste Léon)
At the beginning of the 20th century, pictures were also taken in Budapest, including the Erzsébet Bridge, the Museum of Applied Arts, the Chain Bridge, the Inner-City Parish Church, Vajdahunyad Castle and the city centre. These photos can also be viewed on the website of the French museum.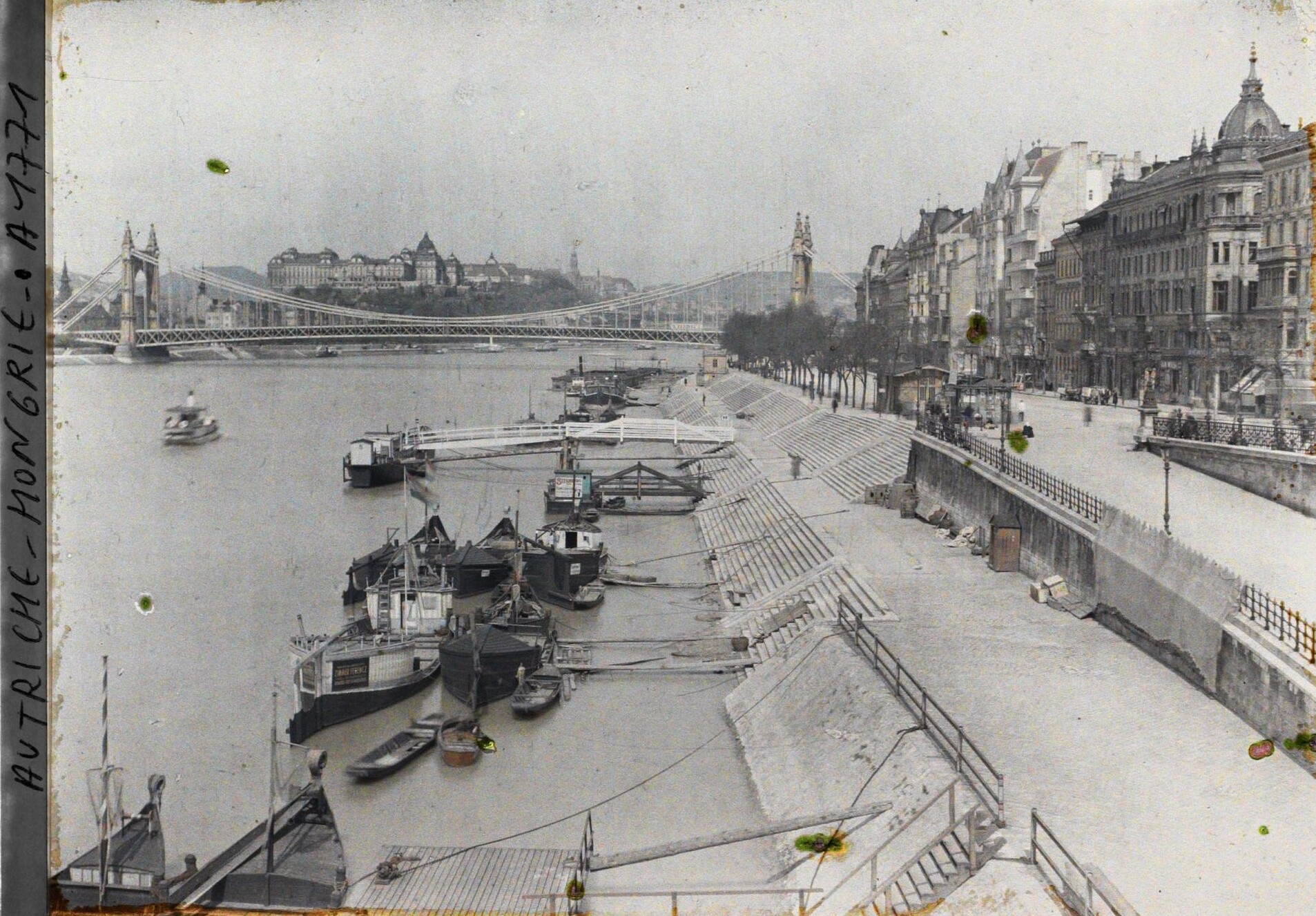 The Danube, the embankment, the Erzsébet Bridge, and the Royal Palace in the background, 25 April 1913 (Photo: Auguste Léon)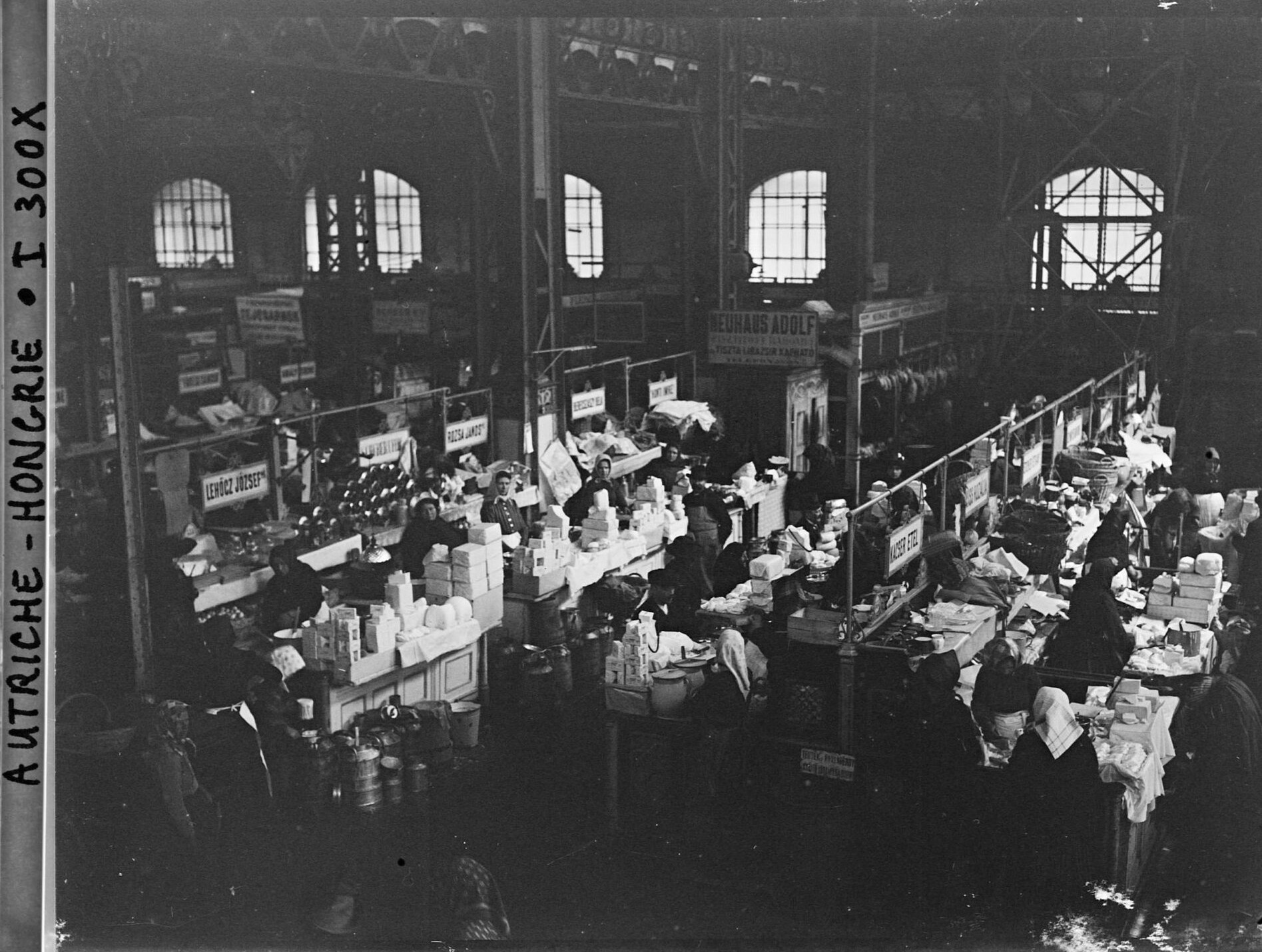 Covered market, 1913. (Photo: Auguste Léon)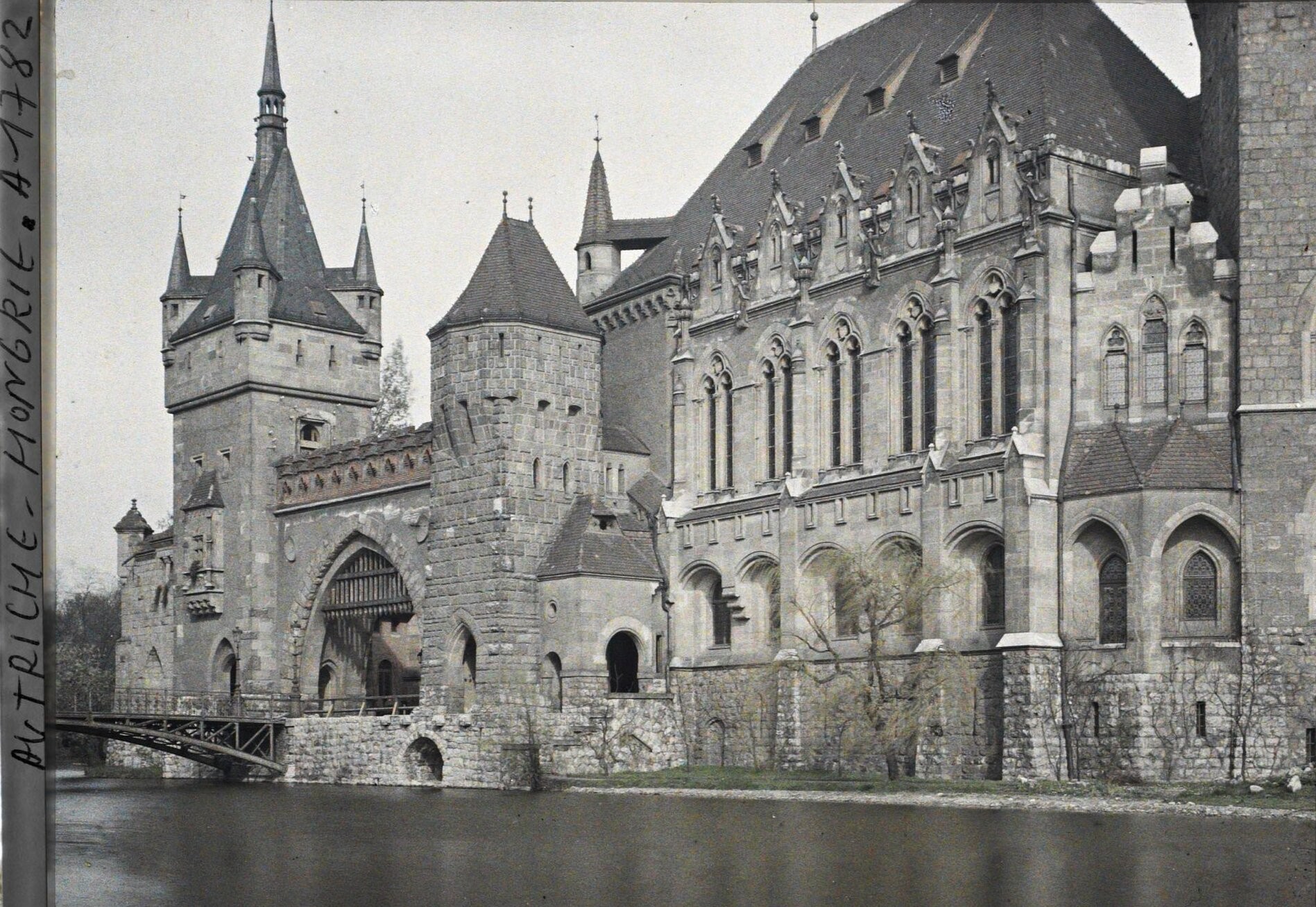 Museum of Agriculture, "Replica of an ancient castle", 25 April 1913 (Photo: Auguste Léon)
Source: collections.albert-kahn.hauts-de-seine.fr
Cover photo: The Erzsébet Bridge from Pest to Buda, 25 April 1913 (Photo: Auguste Léon)