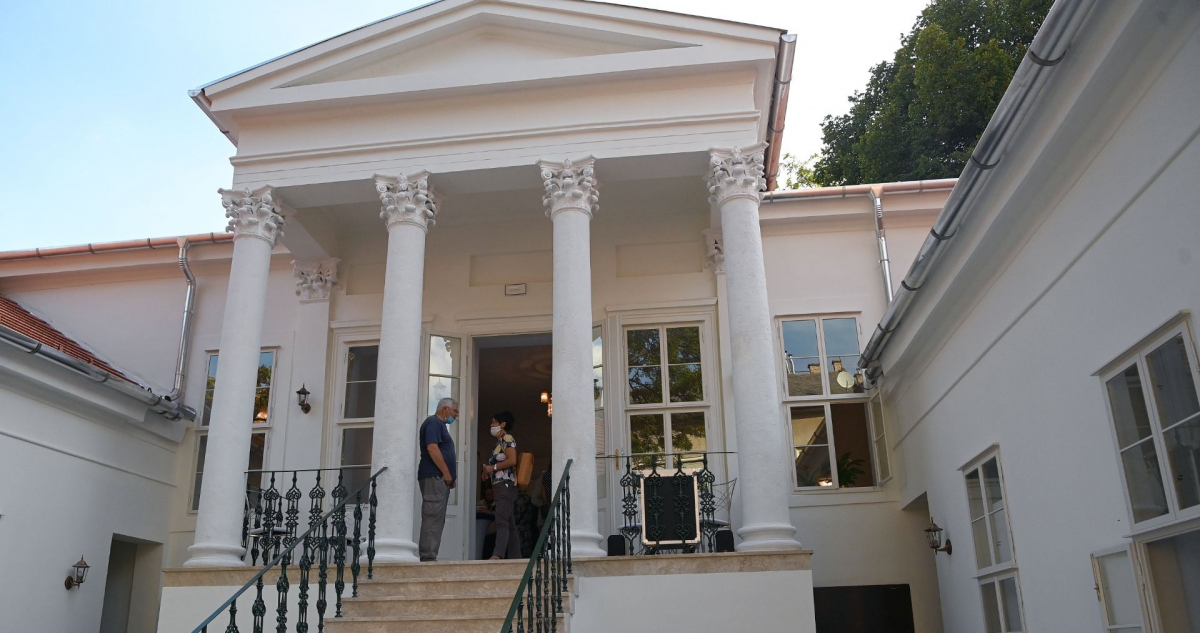 New synagogue opened in Buda
Hungarian version of the article: Zsinagógát avattak Budán
September 12, 2020 at 12:00 AM
New synagogue opened at the Alma Street orthodox Jewish Retirement Home in the 12th District
A new synagogue was opened on 7 September in the 12th District, reports the MTI. The new house of prayer was built in the Alma Street Retirement for Orthodox Jewish individuals with 450 million HUF funding provided by the Government of Hungary.
Miklós Soltész, Secretary of State for Church and Ethnic Relations in the Prime Minister's Office, emphasized at the opening ceremony that the Jewish community in Hungary had reinforced, enriched and protected Hungary in centuries past. It had strengthened the country through Judeo-Christian culture, by preserving and passing on the Jewish faith, enriched the country's culture, and defended it during wars and revolutions, as shown by the military graves found in Jewish cemeteries.
He reminded attendees that in January 1945, Russian soldiers were only minutes away when members of the Arrow party murdered the inhabitants and caregivers in the home. "The opening of this synagogue is a step towards healing that tragedy," said the Secretary of State.
The retirement home of the orthodox Jewish community operates in a complex on the corner of Alma Street and Városmajor Street. During the final months of the Second World War members of the Arrow Cross attempted to empty the home several times but were blocked by delegates of the International Red Cross and the Budapest Police. On 19 January 1945, the local group of the Arrow Cross Party appeared. Men were murdered on the spot, the women were shot on Szamos Street, at the edge of Városliget, while Soviet troops were fighting around Szent János Hospital at the end of the street.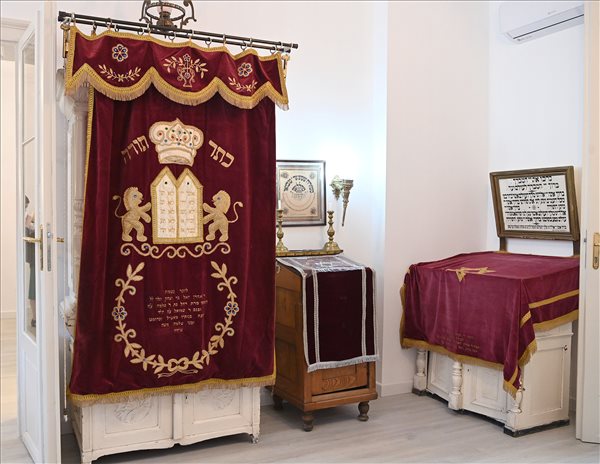 Hall of worship in the Retirement home (Photo: MTI / Noémi Bruzák)
After the opening of the Charity Hospital on Amerikai Road in 1914, the Orthodox community built its own hospital in 1920 because of differences in religious practice. The hospital operated in 64–66 Városmajor Street, and the retirement home was built behind it, based on plans by Miksa Grünwald. A hall of worship was created on the ground floor, consisting of a larger and smaller room, one for men and one for women, separated by a lattice window closed wit a curtain.
A tender for the renovation of the retirement home was announced in 2016 and renovation began in 2019. As part of the work, the synagogue was moved into the older villa building, which can be reached through the garden facing Városmajor Street through an elegant flight of stairs.
Source: MTI, pestbuda.hu
Cover photo: New synagogue opened at Orthodox Jewish Retirement Home in Alma Street (Photo: MTI / Noémi Bruzák)