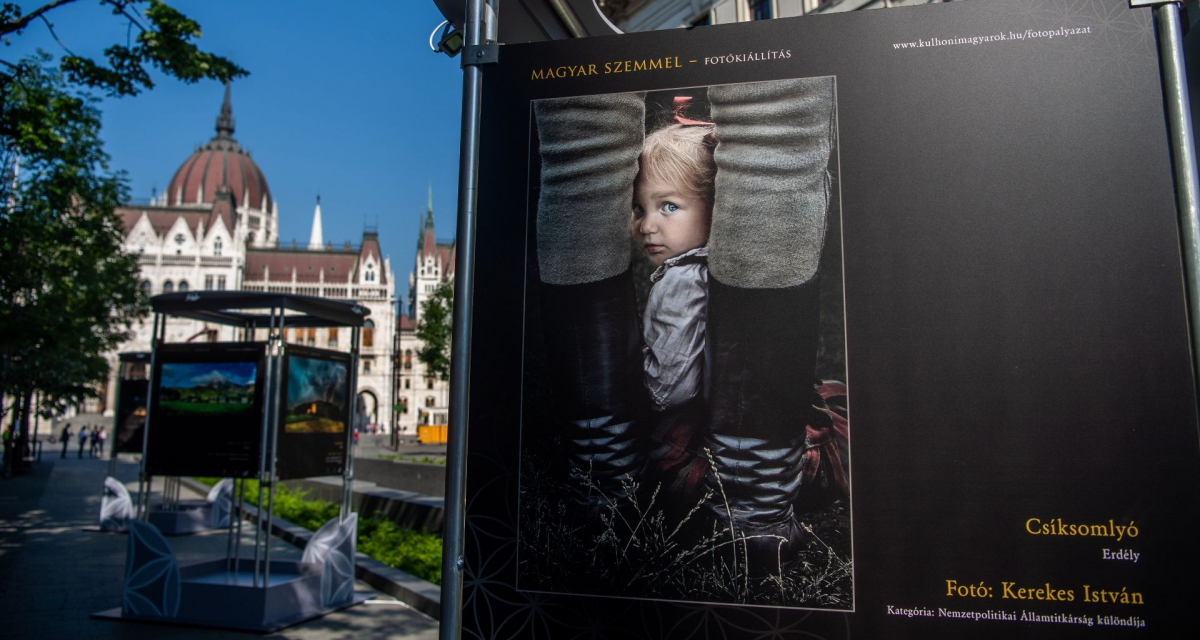 Outdoor exhibition opens at Memorial of National Unity
Hungarian version of the article: Kültéri fotókiállítás nyílt az Összetartozás Emlékhelyénél
The outdoor exhibition, opened on the Day of National Unity, will be visible over the weekend. The exhibition presents selected photos from the competition announced in the spirit of the Year of National Re-Start, allowing visitors to travel to near and far away places to learn how Hungarians see the world in 2021.
The photographs have been exhibited in a symbolic place near the Memorial of National Unity on Kossuth Square. The exhibition entitled The Hungarian Eye presents 101 winning works from the competition announced by the Prime Minister's Office.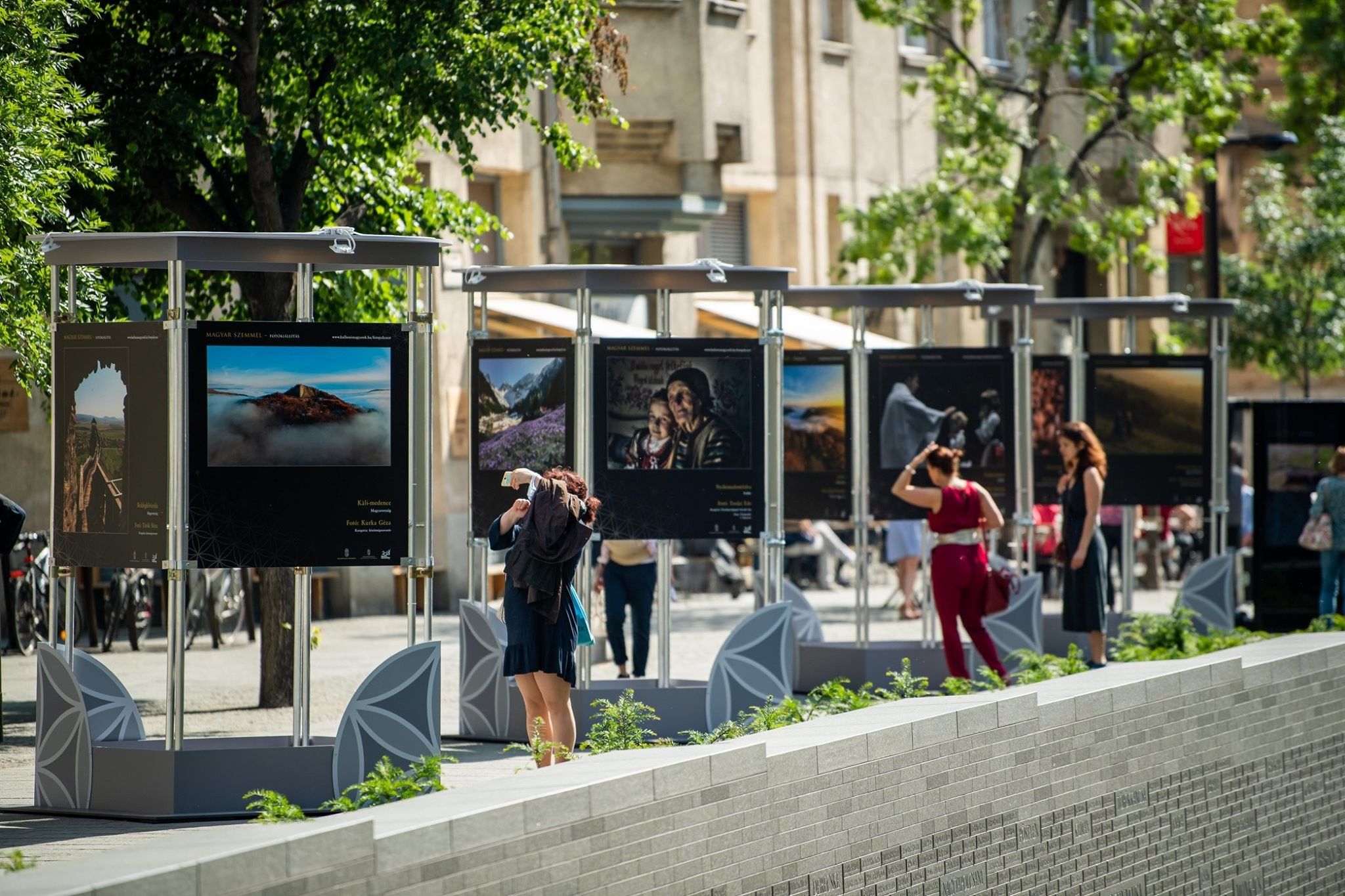 The 101 selected images represent the 101 years passed since the Treaty of Trianon was signed (Source: Facebook Page of the Memorial of National Unity)
It is no coincidence that 101 images were selected for the exhibition. The number symbolises the 101 years that have passed since the signing of the Treaty of Trianon, which has led to Hungarian been separated by borders but united in spirit.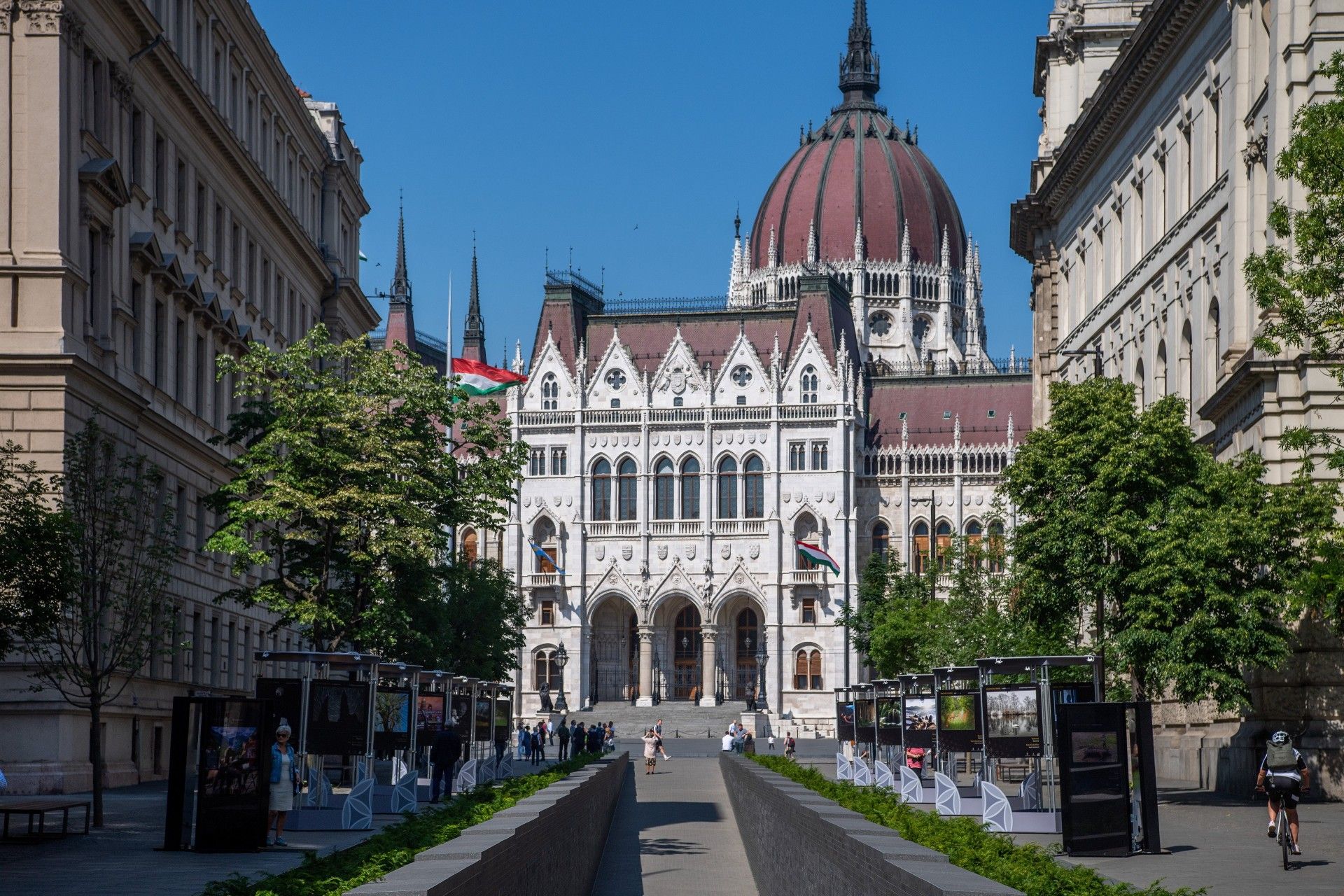 An outdoor exhibition compiled from the images of the Hungarian Eye photo competition next to the memorial of National Unity on the Day of National Unity, 4 June 2021 (Photo: MTI / Zoltán Balogh)
The exhibition can be visited over the weekend and can also be seen at http://www.kulhonimagyarok.hu/.
Source: MTI
Cover photo: Photo exhibition entitled Hungarian Eyes on Day of National Unity (Photo: MTI / Zoltán Balogh)