The MTI reported on Tuesday, that technical handover and acceptance procedures on the southern section of the M3 metro line have begun, according to BKV Zrt.
The release highlights that work between the Kőbánya-Kispest and Népliget stations was being carried in different areas by several companies, including Strabag Építőipari Zrt, Swietelsky Vasúttechnikai Kft., and PRO-M Zrt.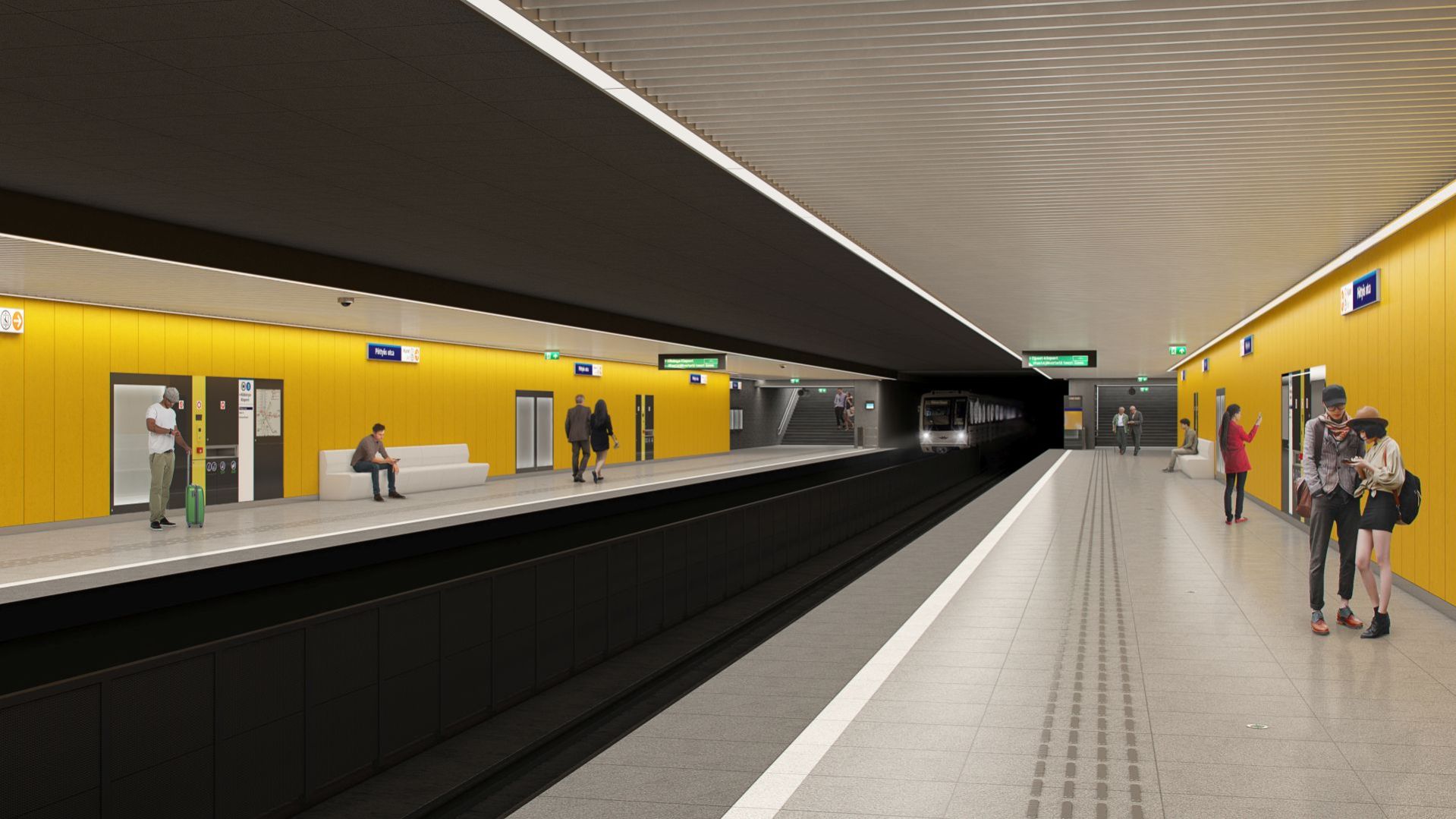 Visual design of Pöttyös Street Station (Source: m3felujitas.hu)
Passengers will be able to travel on the renovated southern live section after the technical handover and acceptance procedures are completed and BKV Zrt. has completed test runs.
Law requires technical handover and acceptance to be completed within 30 days. Thus the process should be completed by 22 October 2020.
Source: MTI
Cover photo: A renovated station on Metro line 3 (Photo: budapest.hu)