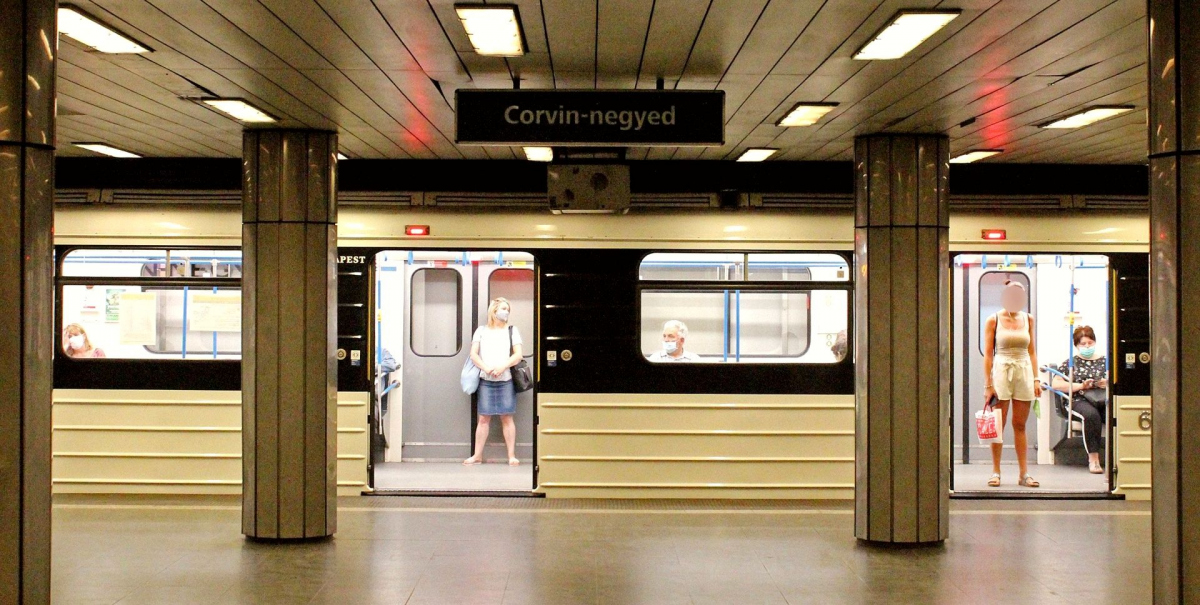 Renovation work on central section of M3 begins
Hungarian version of the article: Ma megkezdődik a metrófelújítás a belvárosi szakaszon
November 7, 2020 at 9:00 AM
The renovation of the M3 metro line will continue from 7 November. Trains will not serve Stations between Lehel Square and Nagyvárad Square. Changes to urban traffic and public transport are planned to be in place for one and a half years.
Reconstruction of metro line M3 is entering its final phase today, with work beginning on the central section. Trains will not run between stations on Lehel Square and Nagyvárad Square. The traffic changes in Budapest will be in effect for eighteen months – the Budapest Transport Centre told the MTI.
From 7 November, the M3 line will only serve stations between Kőbánya-Kispest and Nagyvárad Square and Újpest-központ and Lehet Square. Transportation between Nagyvárad Square and Lehel Square is covered by frequent replacement buses and other above-ground services.
BKK also highlighted that due to traffic changes to ease replacement bus services, car traffic would also increase in the city centre, leading to longer travel times.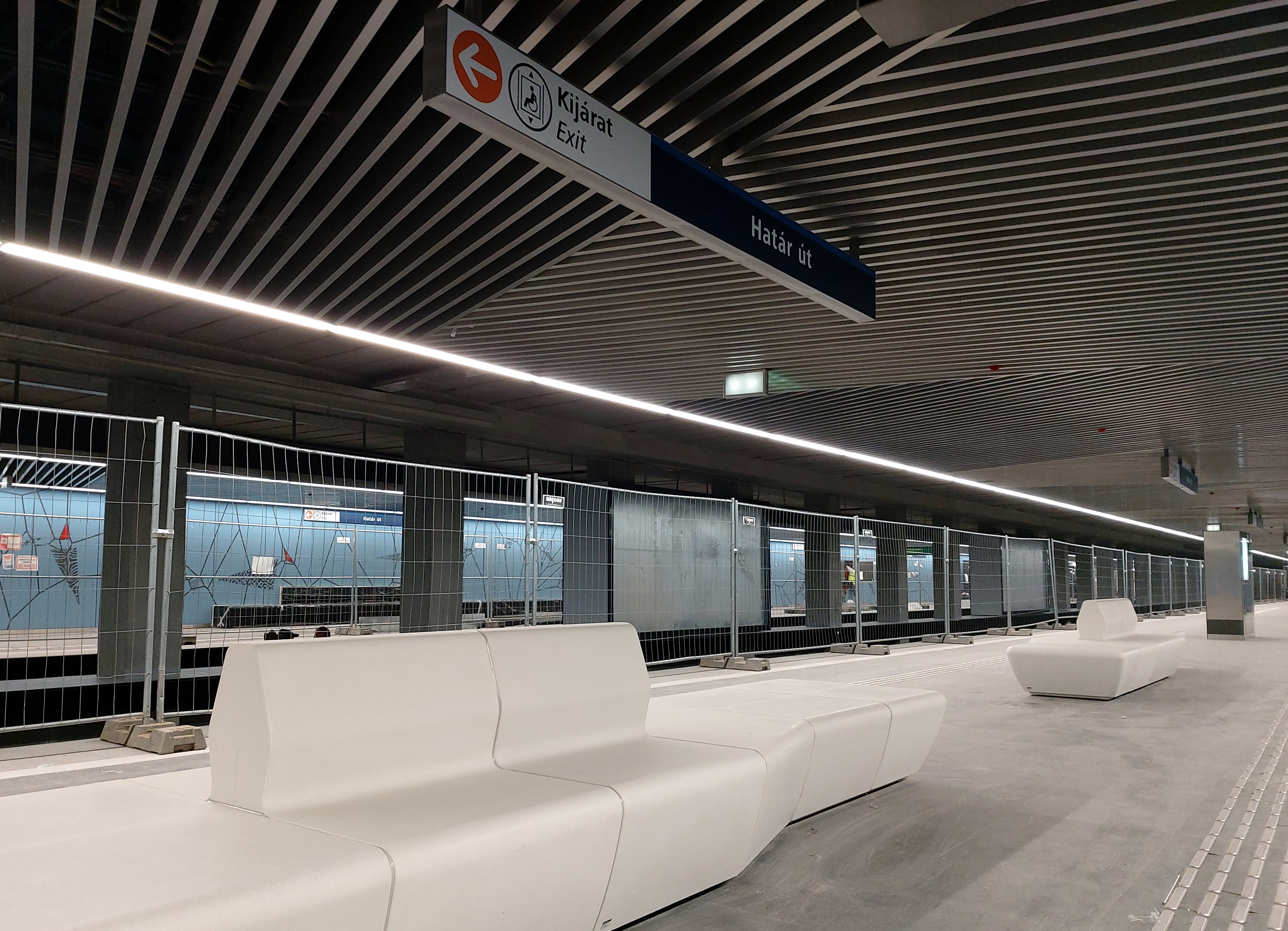 The renovated station on Határ Road (Photo: BKV Zrt.)
They added that an M3 replacement bus would run directly between Nagyvárad Square and Lehel Square in temporary bus lanes when possible. They will depart every 45 seconds during peak hours. Lehel Square and the city centre will also be connected with the M14 bus, operating in the morning and evening rush hour on weekdays.
Extra buses will be parked at major junctions to offer relief services if needed.
As during the renovation of the northern and southern sections, BKK is also expanding services connecting affected areas to other parts of the city or the operational metro lines.
BKK emphasises that passengers should consider reaching the city centre with alternative above-ground transport routes other than the metro replacement buses. Examples of these include the 2M tram line, the 72M and the 79M trolley routes, both of which will run on extended routes.
Furthermore, operating metro lines 1, 2 and 4 should be utilised, the 4–6 tram, a more frequent No. 2 tram and the tramlines of the inner ring road all provide further transfer opportunities.
The company also highlighted that motorists should expect major changes at the following junctions: Váci Road – Lőportár Street, Üllői Road – Könyves Kálmán Boulevard, and the following road sections: Váci Road – Nyugati Square – Bajcsy-Zsilinszky Road -Deák Ferenc Square – Károly Boulevard – Astoria – Múzeum Boulevard – Kálvin Square – Üllői Road.
BKK advises motorists to avoid the city centre if possible. The Hungária ring road is a recommended detour route, and the lower embankments can also offer alternative routes. The Erzsébet Bridge – Kossuth Lajos Street – Rákóczi Road traffic axis will remain largely unaffected by the metro replacement and can be used as before.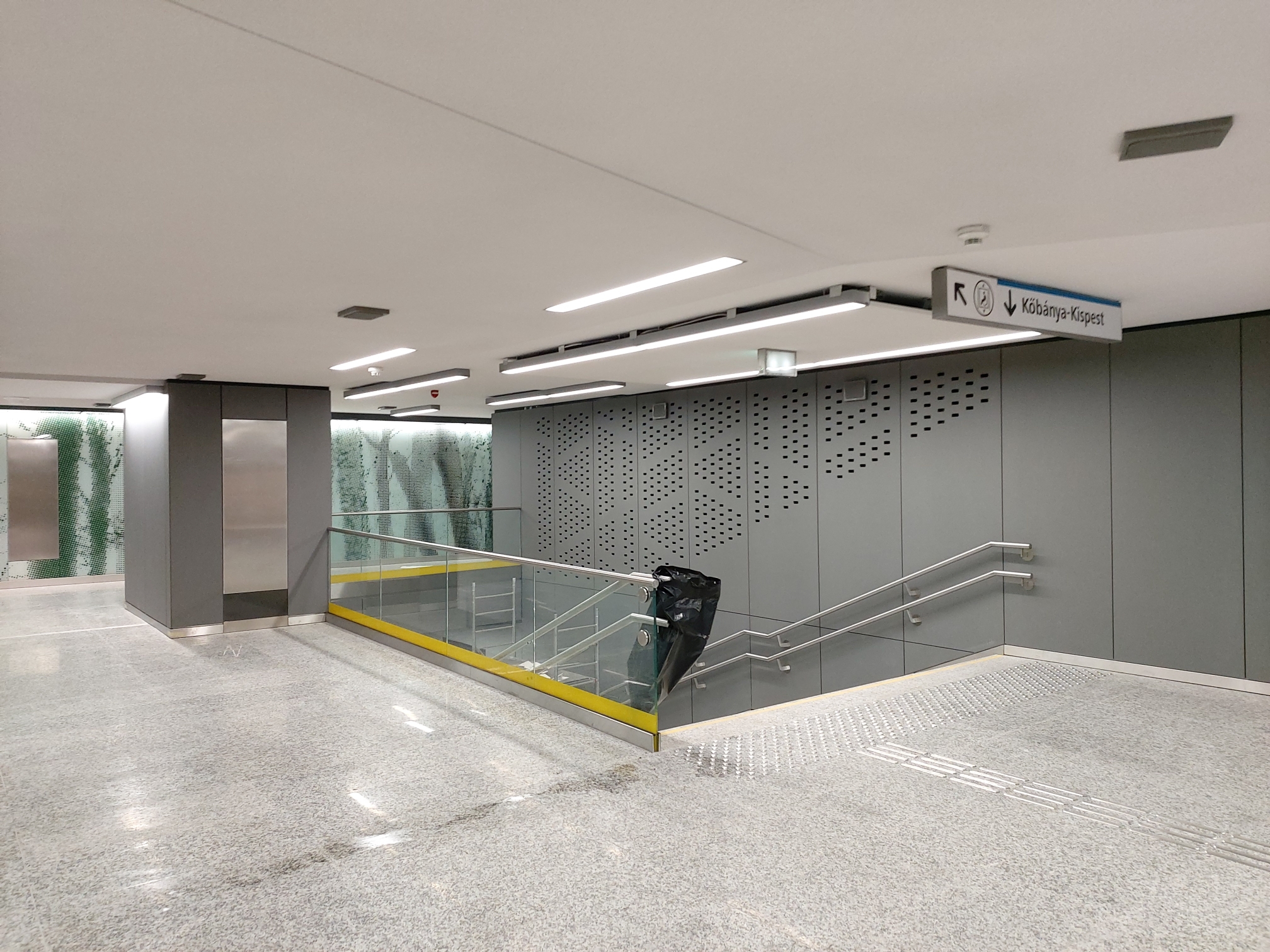 Lift and stairs at the renovated Népliget station (Photo: BKV Zrt.)
Cyclists should also be prepared for a "significant drop in comfort" on the inner ring road due to traffic changes made to ensure the efficient movement of replacement buses. The shared bus and cycle lane on Üllői Road will also be abolished. Cyclists will only be allowed to use the right-most lane for general traffic legally.
BKK added that the new bike lanes on the outer ring road could be used as alternative routes. Further developments aiding safe cycling in the city during the renovation should be completed by spring 2021.
From Saturday, BKK staff will help inform passengers about alternative travel options at closed metro stations. Informational leaflets about the most important changes have also been printed and can be requested from members of staff, at ticket offices, or in BKK customer service centres.
The bkk.hu/m3felujitas website offers an interactive map with recommended routes for every major residential area and district.
Source: MTI
Cover photo: Renovation of the central section of M3 to begin (Photo: BKV Zrt.)