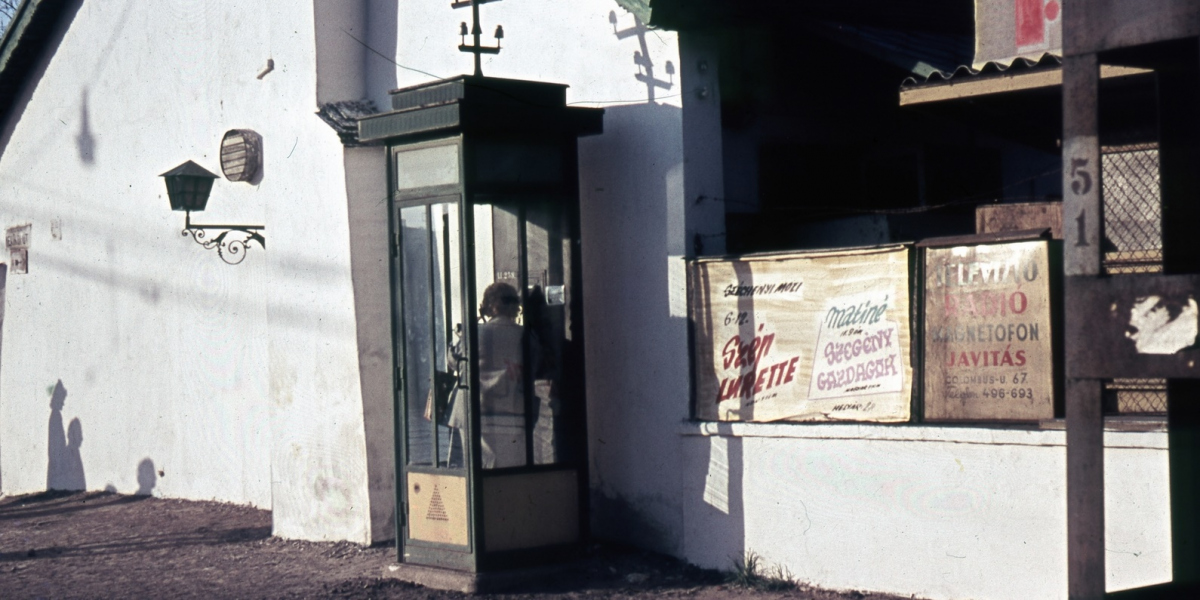 Phone lines once defined the Budapest real estate market
Hungarian version of the article: Amikor még telefonos lakást kerestünk a pesti ingatlanpiacon
December 7, 2020 at 10:00 AM
Life today is unimaginable without a phone, yet not so long ago people could wait decades for a connection to be brought to their flat. Those who had landlines could consider themselves privilege, and those selling flats with one could ask a higher price. Thirty years ago, a new telephone exchange in Csepel with 18,000 lines was a huge step forward. Nevertheless, it seemed that it would only be possible to connect half of the flats in the city with phone lines by 2000.
Today, when everyone carries a mini-computer in their pocket, which can handle phone calls, among other things, the fact that people once waited 30 years for a landline is almost unimaginable. A flat with a telephone line was worth more than one without. Even in the 1990s, phone lines were rare in many parts of Budapest, be it Soroksár, Őrmező, Rózsadomb or Csepel.
In socialism – despite the service being profitable for the Hungarian Postal Service – providing telephone lines to the general public was not a priority. As a result, phone lines became ever rarer than in other socialist countries, not only in the countryside but Budapest as well. (Naturally, loyalist comrades and state bodies were given priority. State bodies and party organisations even had their own telephone network, the K-line was one of these and became a status symbol.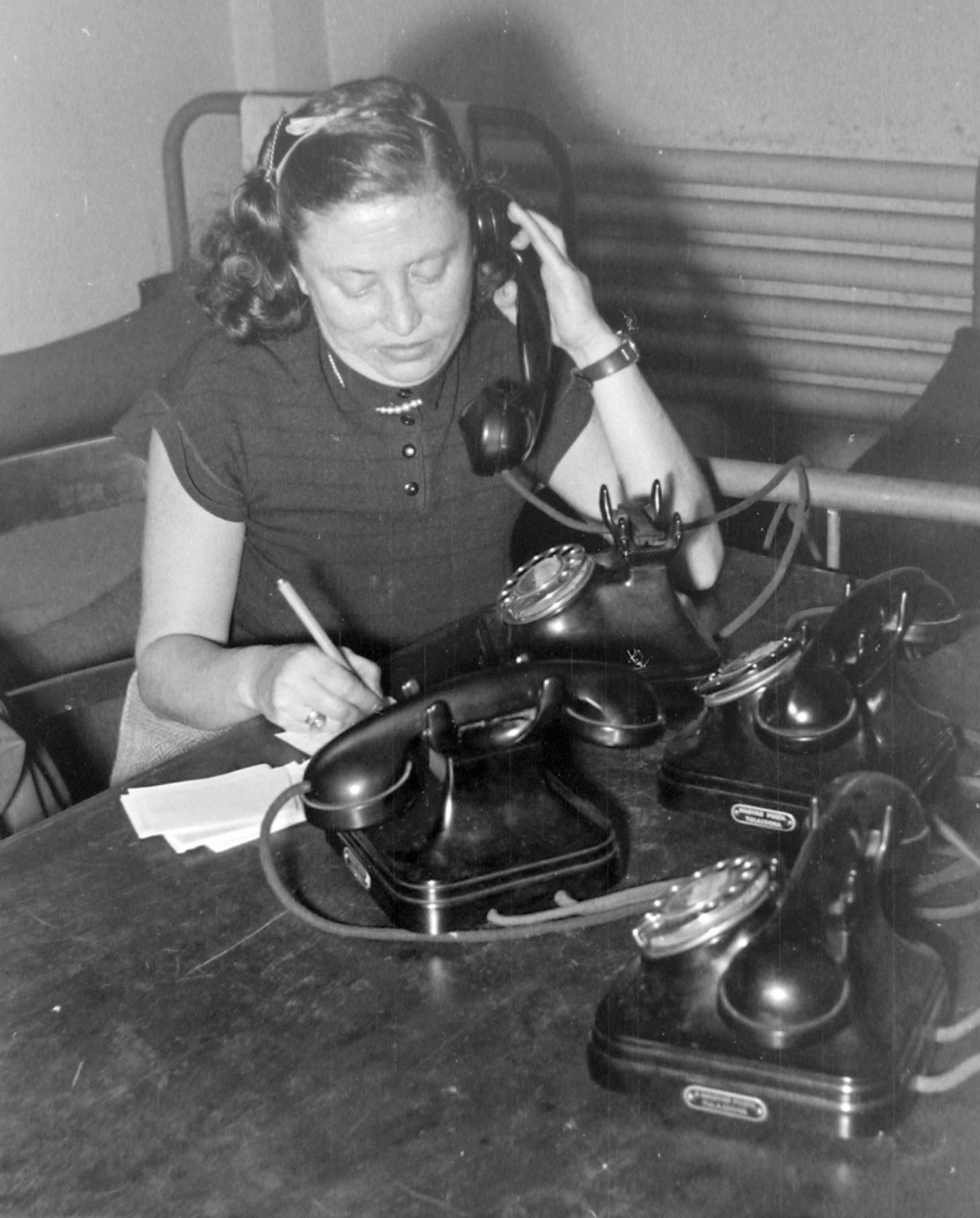 While the public had few telephone lines, state and party organisations and companies built their own networks. Picture taken in 1955 (Fortepan, Magyar Rendőr)
This is why the construction of the new telephone exchange in Csepel in the last years of Communism was a meaningful change. On 10 September 1988 Esti Hírlap reported, that the exchange would house 20,000 lines:
"The 20,000-line Hungarian-made exchange will serve the residents of Csepel from the end of 1990. The second floor of the building is being reserved for a further 20,000 lines to be added in the period of the eighth five-year plan. Csepel is among the districts with the lowest telephone coverage. While in certain Budapest districts there were 60–70 phone lines can be found out of 100 flats, and the Budapest average is 37,2, in Csepel this number is only 16."
The article also notes that only 7000 landlines were added in the 21st District, Csepel, in 1988. In her book, Telefon nélküli élet ('Life without a telephone) Zsuzsa Frinyák calculated that in 1986 35 phone connections could be found per 100 residents in Budapest. Even Moscow was ahead of Budapest in this regard.
Furthermore, these connections do not necessarily mean an independent landline, as there were twin lines, in which two customers shared a landline. Today it seems absurd, but when the twin customer was using the line, the other connection was silent and could not be used. By 1990, the Hungarian telephone network was about 15 years behind the Hungarian average, even though Hungary housed a large telecommunications industry. Phones, telephone exchanges and switchboards were all manufactured in the country. However, export was more important than domestic supply.
An object of desire: a telephone characteristic of the 1980s from the collection of Technical Artefacts (Photo: Hungarian Museum of Science, Technology and Transport)
A reader's letter published in Népszava on 27 September 1988 illustrates the times:
"I requested a phone line to my flat in 1969 but was not connected until 1984. I opened my hairdressing salon on Havana Street in the 18th District at the time and asked for the line to be redirected. The response was that this could not be done, but craftspeople could request an express phone connection for 60,000 or 90,000 HUF."
One could buy a new car for that amount in the 1980s. The number of phone connections in the country and Budapest increased slowly but steadily. By the end of the 1980s, there were so many phone lines in Budapest that the previously six-digit numbers were changed to 7-digit numbers on 2 September 1989 by adding a 1 in front of all existing numbers.
In the same year, 20,000 lines were added in Zugló, 18,000 in Városmajor, 8,000 in Budafok. However, only 1900 lines were installed in Gazdagrét.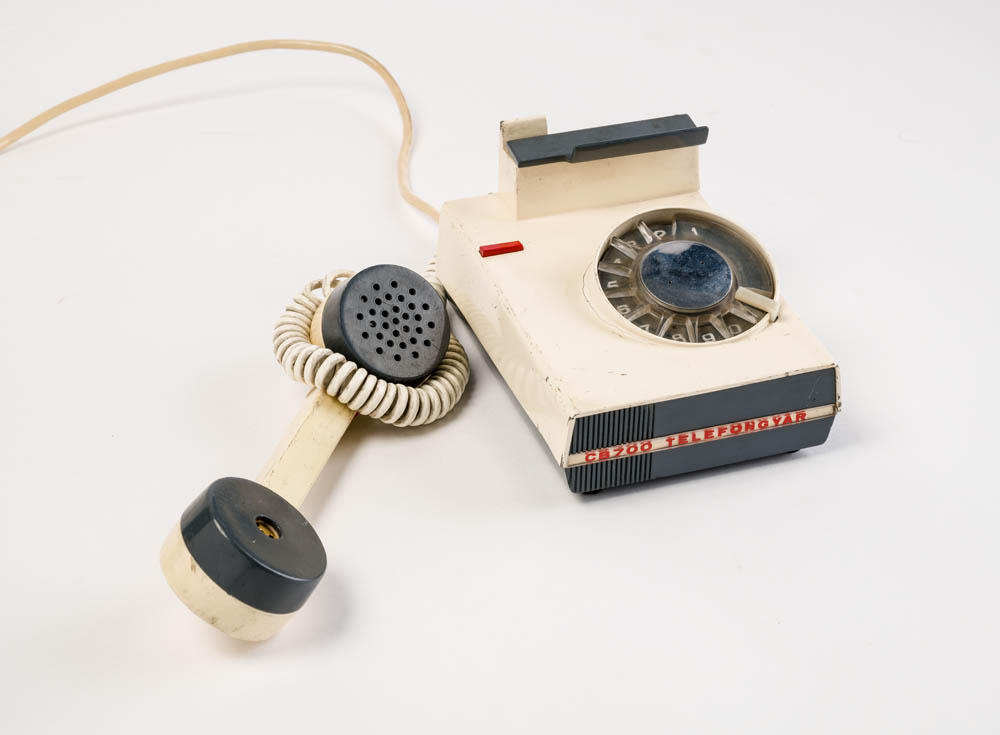 A Hungarian-made prototype While an attractive form for the time, it was never mass-produced.
(Photo: Hungarian Museum of Science, Technology and Transport)
The exchange in Csepel was indeed completed by the end of 1990 and opened on 14 December 1990. While the first reports had envisioned 20.000 lines, the final number was 10% less. The new exchange only connected 18.000 new lines.
On 14 December 1990, the Kurír newspaper reported the news as follows:
They start with a 2 in Csepel

That is, phone numbers will, once the new exchange enter operation. 7160 lines from the József, Ferenc and Pesterzsébet exchanges will also be redirected here. The lines of Papíripari Vállalat and Csepel Művek will be redirected first on the afternoon of the 14th, while all other public lines will be moved from 9 am on the 15th. Interested parties can inquire about the changes at 276-0077 or 117-9666. "
The telephone situation gradually improved in the 1990s, but earlier weaknesses dogged the system. For example, in 1993–1994, the telephone network Őrmező could not be expanded because there were too few mainlines under Kelenföld station. Furthermore, in 1990 plans were that the network would only be expanded meaningfully in Angyalföld in 1993, in Újpalota, Sashalom and Káposztásmegyer in 1995–1996. Meanwhile, the network in Rákosliget would only have grown in 2000. Plans were to achieve 30 lines per 100 inhabitants on a national level by the turn of the millennium. This would have meant that every second flat had a phone.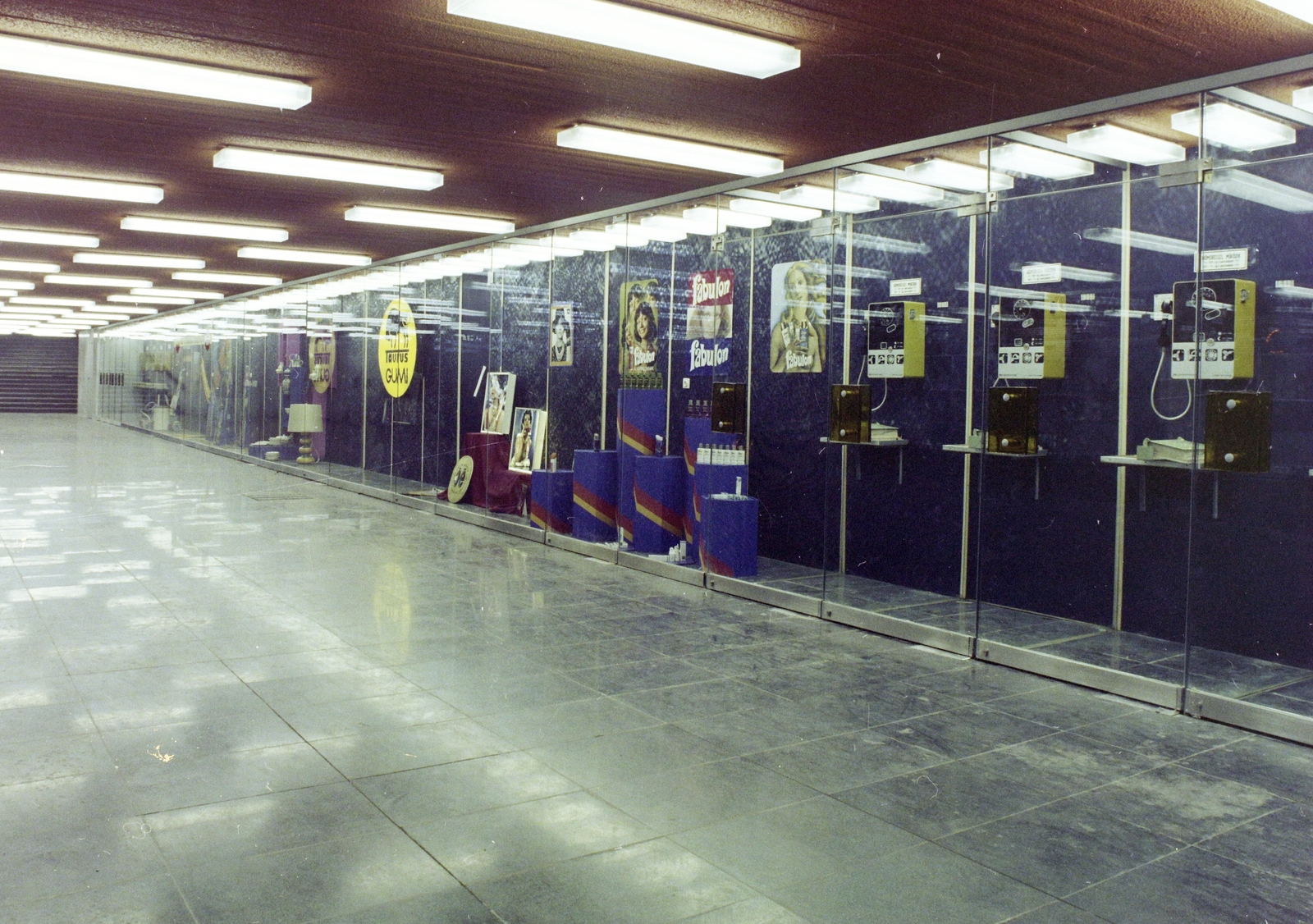 Phone boxes remained the only solution for many into the 1990s. Phone boxes on present-day. Ferenciek Square in 1976
(Photo: Fortepan, UVATERV)
Landlines are of course still with us. However, the number of lines has been dropping since 2000, and landline phones have been superseded by a small computer, capablée of making phone calls.
Phone box in Zugló in 1960 (Photo: Fortepan/No.: 115000)
telephone
,
Csepel
,
Zugló
,
Városmajor
,
Budafok
,
Gazdagrét
,
Budapest
,
switchboard
,
telephone exchange
,
PestBuda
,
pestbuda.hu
,
Csaba Domonkos
,
Histories