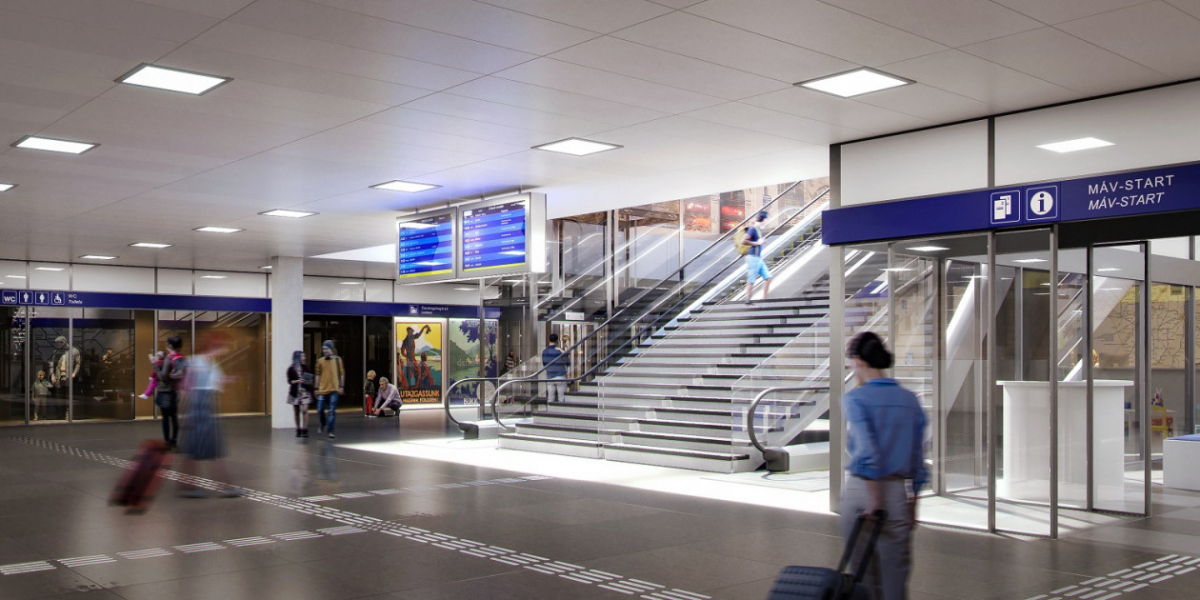 Construction of passenger centre in Keleti railway station begins
Hungarian version of the article: Megkezdődik az utascentrum építése a Keleti pályaudvaron
January 15, 2021 at 3:00 PM
The passenger centre's construction in the 137-year-old Keleti Railway Station, which serves 11 million passengers each year, is set to begin. The station's underpass section will be completely redesigned, and passenger access to the station will be easier with new escalators and lifts. The project will increase passenger comfort and is expected to be completed towards the end of this year.
MÁV has announced that work is to begin on the creation of a passenger centre in the 1037-year-old Keleti Railway Station. Serving almost 11 million passengers each year the new developments will commence after the public procurement tender was finalised and the government has approved funding for the project.
Visual of the new information centre (Source: MÁV)
Once work is completed later this year, passenger comfort will be greatly increased. International and domestic tickets will be sold in the same hall, and escalators and lifts will make the centre easily accessible.
The wheelchair-accessible passenger centre below the station-level is being built through the complete renovation of the current domestic ticket hall on the underpass level. About 250 square metres of the 1542 square metres of space will be open to passengers, nine new ticket desks and two new passenger information desks. Employees with disabilities will always staff one of the workstations.
Visual of the new escalators and lifts to the station-level (Source: MÁV)
In addition to domestic and international ticket sales, an information and customer service office will operate in the passenger centre. A service sales office for passengers organising group trips will also be created. Transport and waiting areas, a children's corner and a security desk will also be added.
Reducing the time needed to buy tickets is a top priority, and a customer call system will direct passengers to free ticket desks. Eighteen ticket machines will accelerate ticket sales. Most of these will be located in the passenger centre, but some will be placed on platforms.
Centrally controlled, modern passenger information displays will be installed throughout the station, and the well-known public announcement system will also be modernised.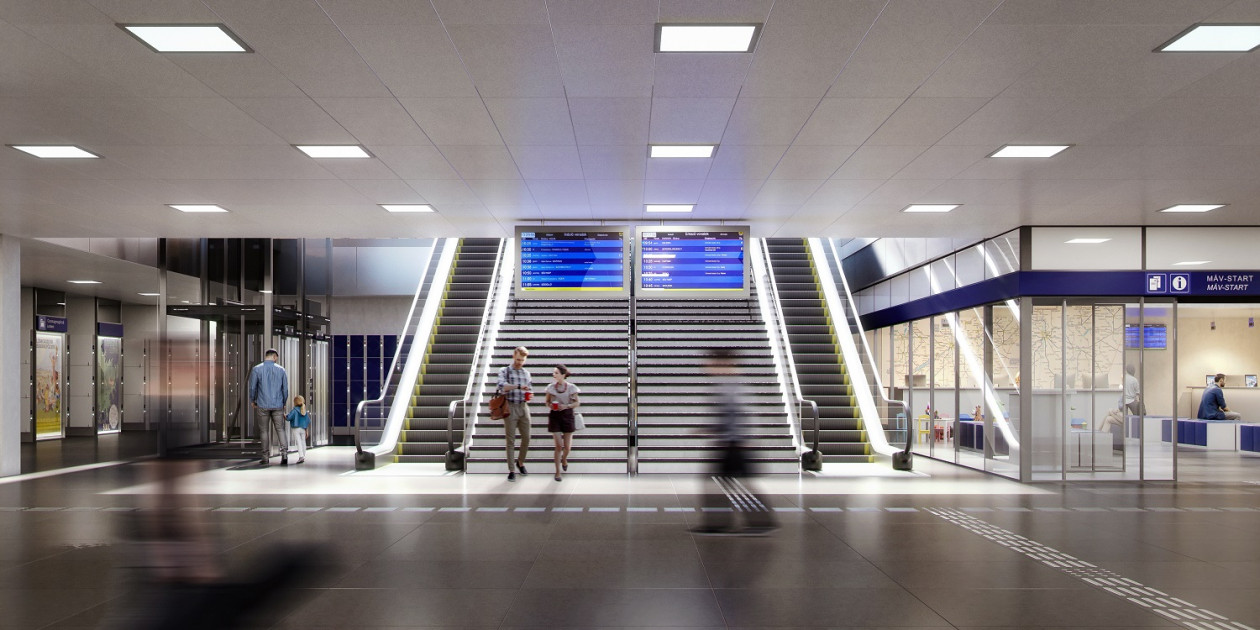 It will be easier for passengers to access platforms and the underpass, visual (Source: MÁV)
Baggage storage will be located outside but near the passenger centre. Improvements are also being made in the back office spaces to facilitate efficient customer care.
Planned by the experts of MÁV and prepared in cooperation with the Budapest Development Centre, the investment worth nearly 1.6 billion HUF is being financed by the government and the European Union.
Source: MÁV | Abridged in translation
Cover photo: Construction of passenger centre in Keleti railway station begins (Source: MÁV)