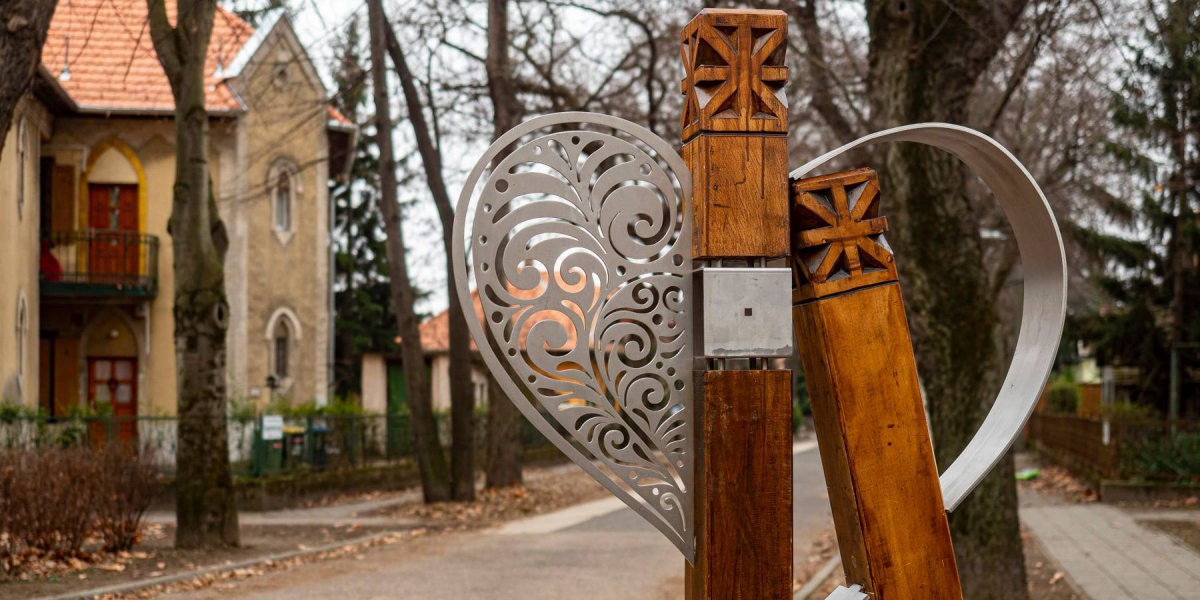 Signposts on the road – Unique installations uncover the details of Wekerletelep
Hungarian version of the article: Jelfák az úton – Különleges installációk segítenek megismerni a Wekerletelep szépségeit
Walking along the 1.6-kilometre path of the 10 signposts in Wekereletelep allows visitors to dive into the listed area's history. Looking through the peep-holes on the steel and wood posts highlights small but important details of the area.
An installation consisting of ten signposts, carved wooden columns combined with stainless steel elements was created in Wekerletelep in the 19th District. The spatial poem created in Wekerletelep is called Jelfák az Úton and was created through a community project.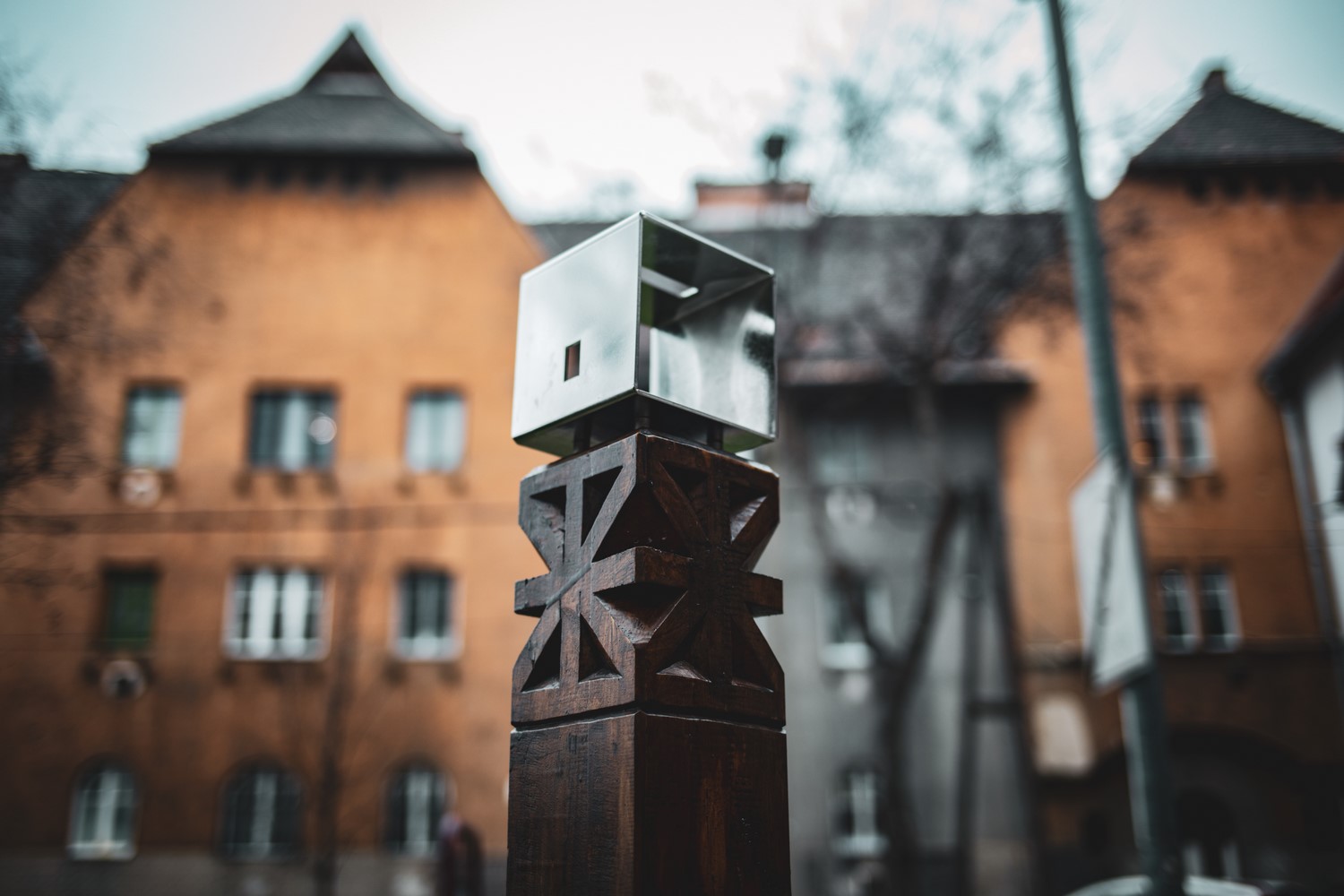 Each installation has a built-in steel peep-hole, through which visitors can focus on a detail of the district (Photo: uj.kispest.hu)
The spatial poetry was created on the initiative of one of the largest non-governmental organizations of the area, the Wekerle Society (Wekerlei Társaskör Egyesület – WTE), and the 19th District local council supported its creation. It consists of ten stations – or "verses", each marked by an installation, signpost. Each signpost is a carved wooden pole combined with stainless steel elements planted in a white concrete foundation. Each is different, as their shape and text were inspired by the space and details of the building that can be seen through the peep-hole.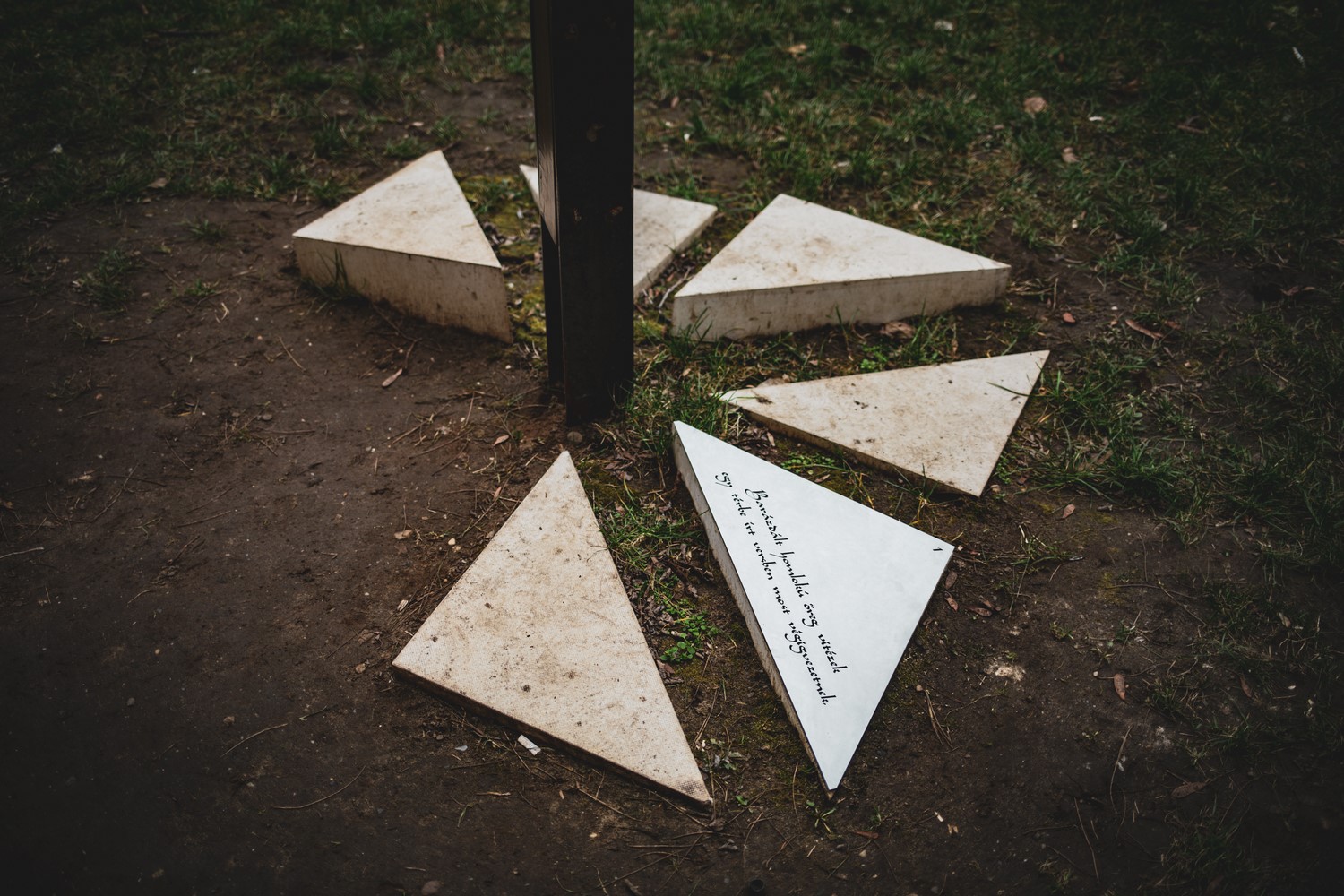 The first signpost is located on Hungária Road, at the foot of the Zrumeczky Gate. (Photo: uj.kispest.hu)
According to the district's website, volunteers came up with the idea to reuse the wooden poles that had been moved due to the renovation of the Frozen Musicians installation on Bárczi Square. The idea was born from the work of a team of nine volunteers.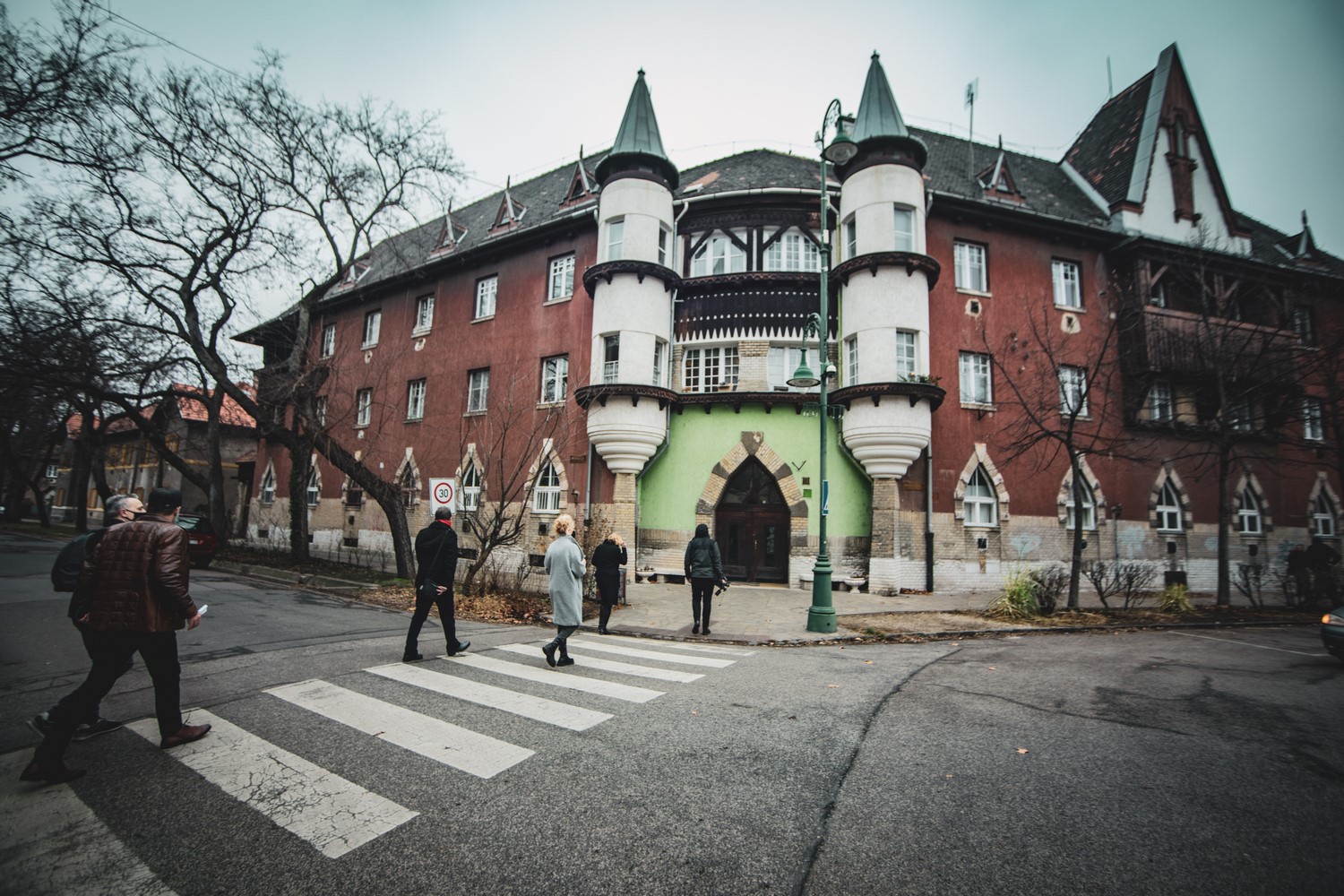 The path includes ten stations, or verses, each marked with a signpost (Photo: uj.kispest.hu)
Work began in January 2020 with funding from the local council. The creators placed great emphasis on composing the route of the spatial poem, placing and designing the ten stations, and selecting the details to be shown to the spectators. Fragments of text inspired by the environment and the highlighted details can be read on each pedestal.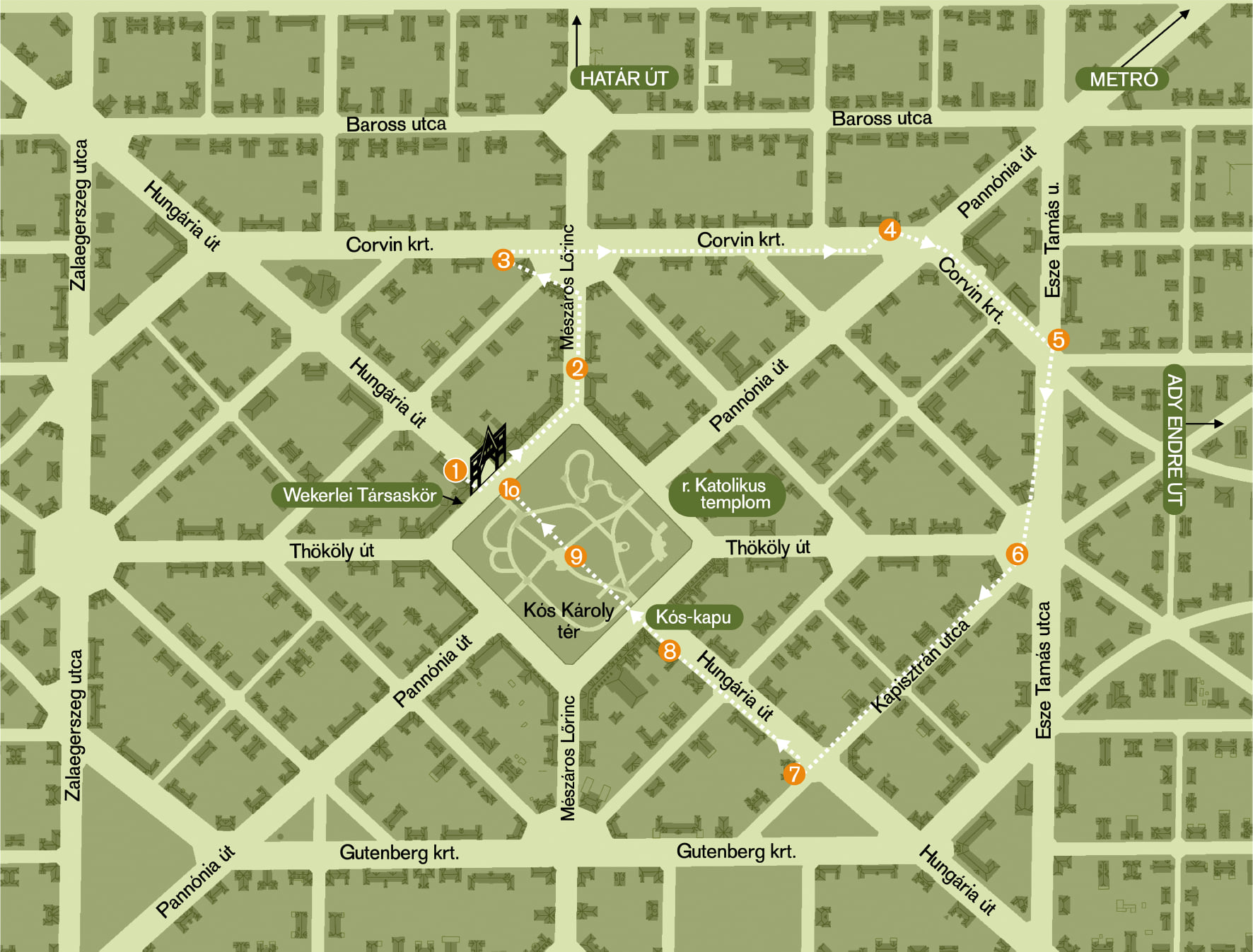 Map of the stations (Photo: uj.kispest.hu)
By autumn 2020, the seemingly final production plans were drawn up, and then the necessary permits were obtained. The special craftworks were entrusted to experts, but the creators and other volunteers carried out all other work. After four months of intensive construction work, the spatial poem Signs on the Road came to life.
Source: uj.kispest.hu
Cover photo: Signposts on the road – Spatial poetry in Wekerletelep (Photo: Facebook/Wekerlei Térvers)