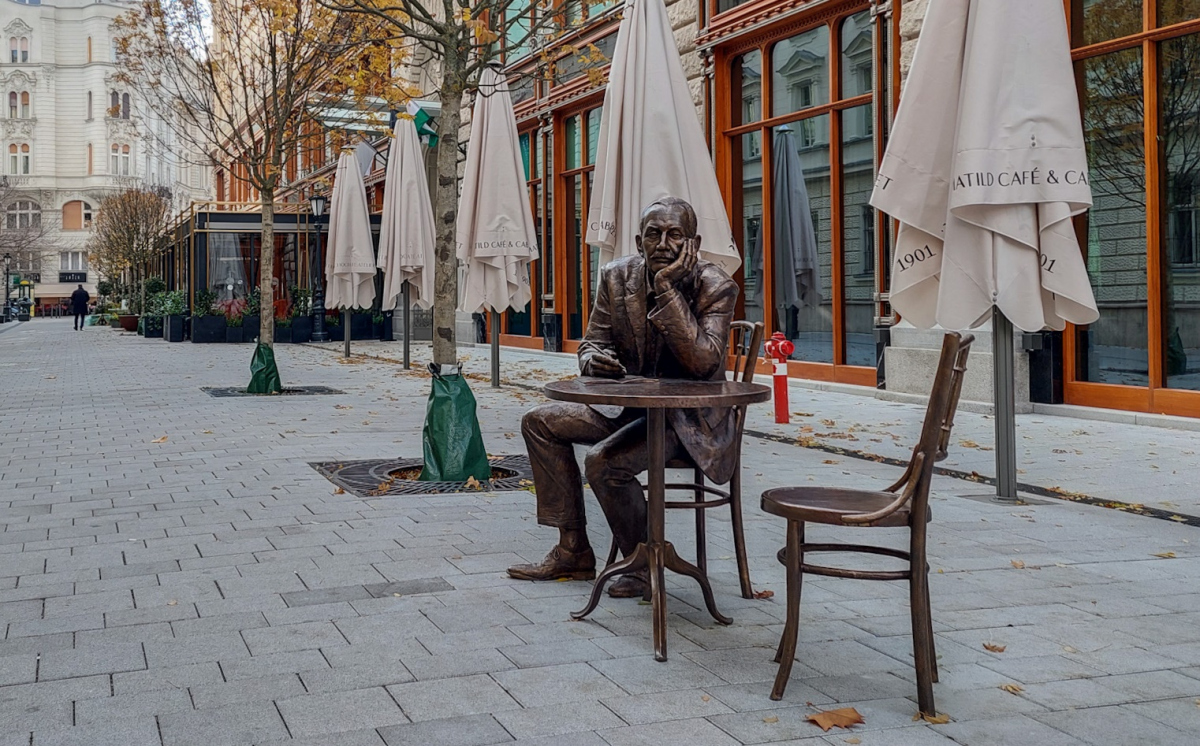 The genre statue of Gyula Krúdy, the writer of Sindbád, was moved to the side of Ferenciek Square on the renewed Duna Street, together with the reconstruction of the southern Klotild Palace. The customer was the company that restored the palace - we learned from the local council of Downtown-Lipótváros.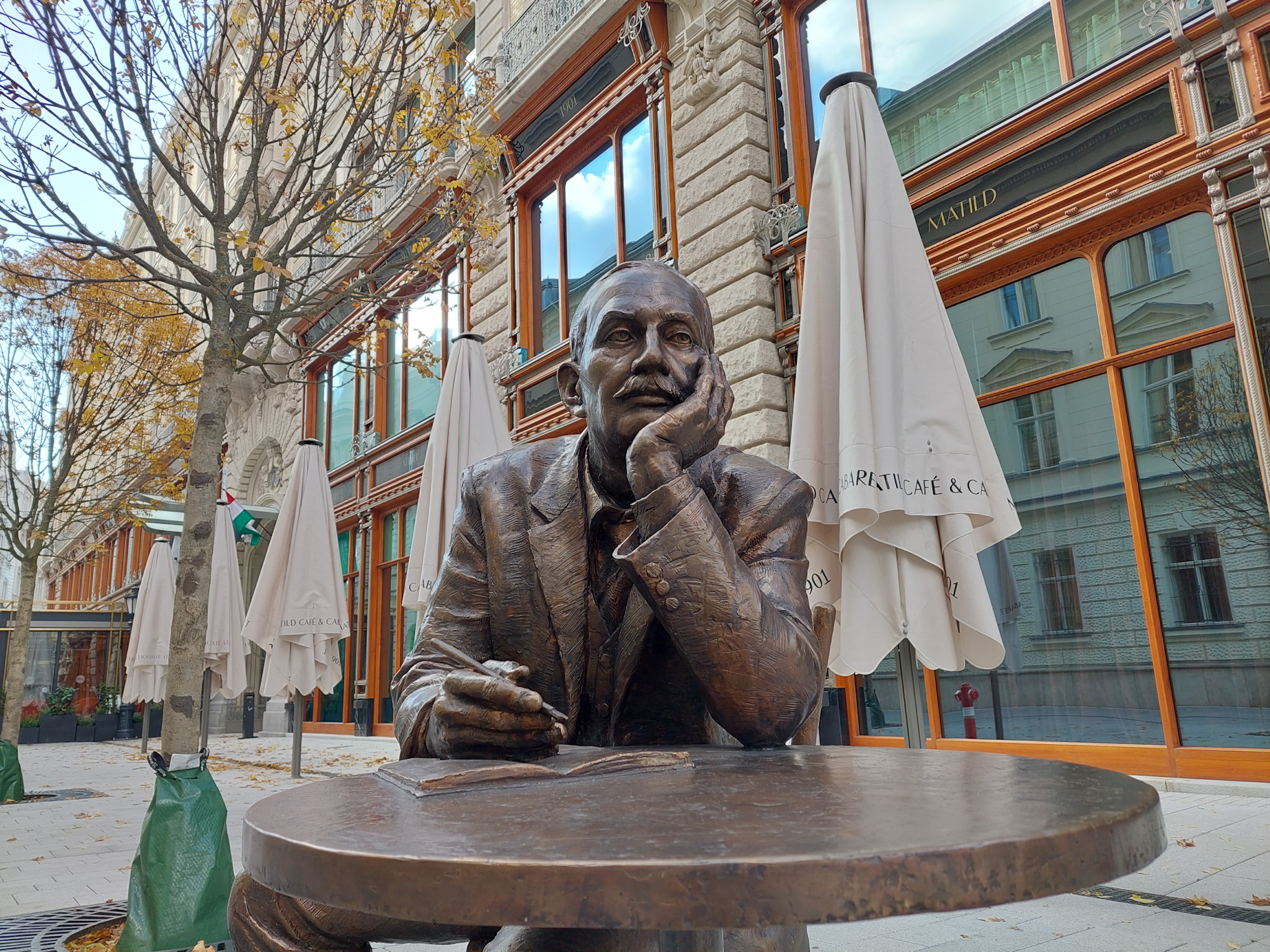 One of the writer's favorite places was the Downtown Café, some of the Sindbad short stories were born here (Photo: Both Balázs / pestbuda.hu)
Gyula Krúdy is connected to the area by writing most of the Sindbad short stories at the tables of the Downtown Café that once operated in the palace. Mark Lelkes and Krisztián Máthé designed a statue next to which passers-by could even sit down. The work was not supported, due to the relatively small weight of the sculpture, there was no need for an independent foundation, and the support and leveling of the individual elements is ensured by the steel spacers drilled in the cladding.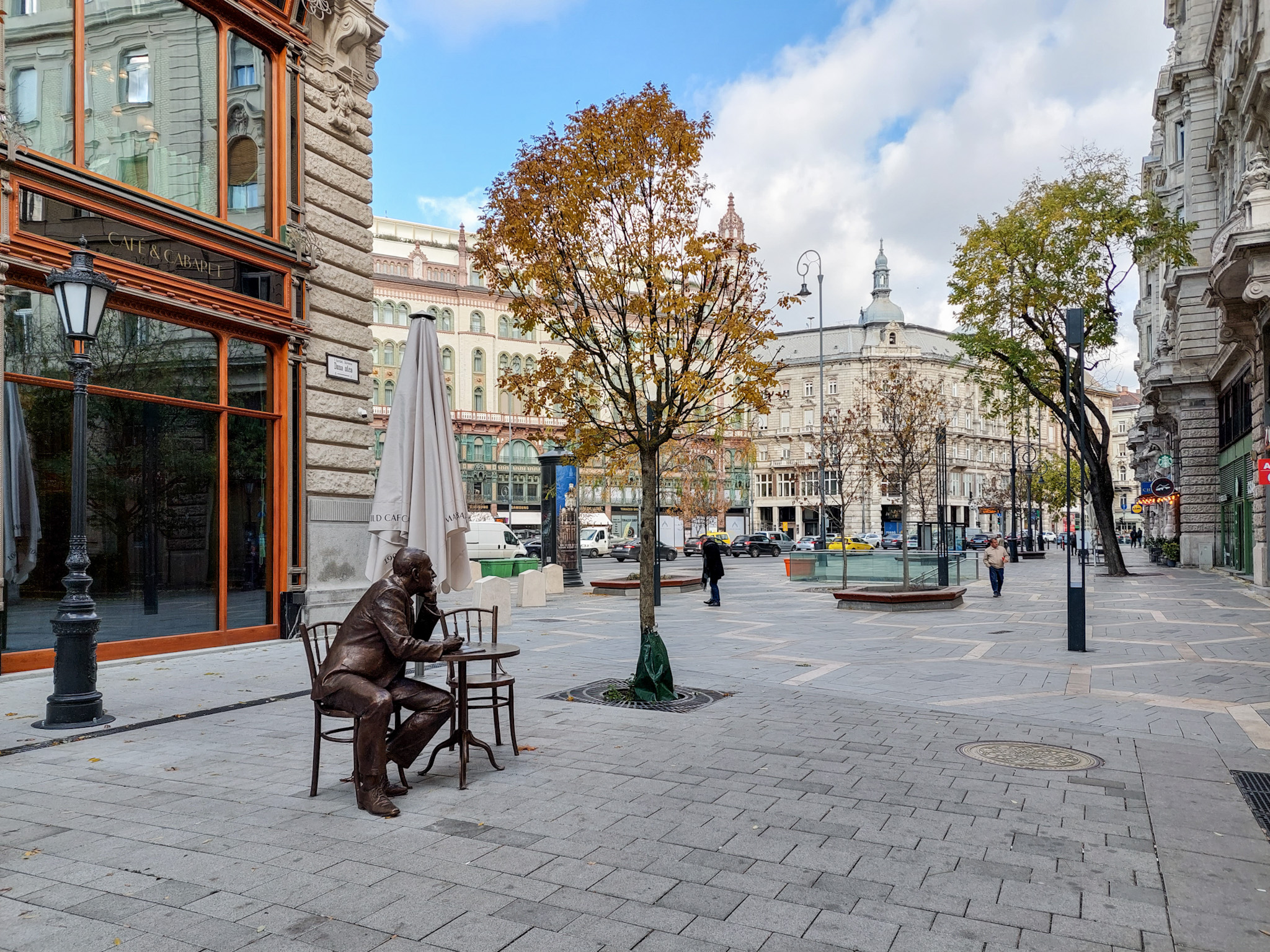 Passers-by can sit on the Thonet chair next to the statue (Photo: Both Balázs / pestbuda.hu)
The writer has several public sculptures all over the country, such as a sculpture of Sindbád inaugurated in 2013 in Nyíregyháza, Siófok and Óbuda, on the Main Square, on the 135th anniversary of the writer's birth.
Cover photo: The bronze statue in Duna Street is the work of sculptor Márk Lelkes and Krisztián Máthé (Photo: Both Balázs / pestbuda.hu)