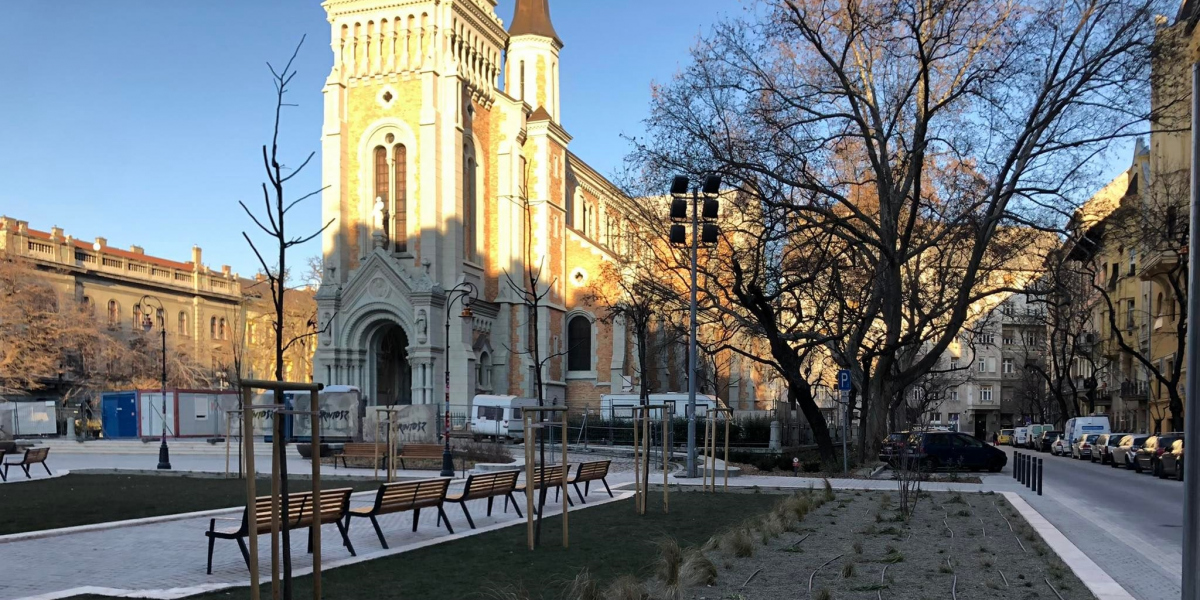 The renovated Bakát Square was handed over
Hungarian version of the article: Átadták a felújított Bakáts teret
January 24, 2022 at 7:00 PM
The renovation of the main square of Ferencváros, Bakáts square, has been completed. The development of the space was initiated in 2016 by the 9th district local council, and by 2018 the plans were born and the implementation was prepared by the experts on behalf of the local council Plants, benches, chess and mill tables and drinking wells were installed on the square formed in the 19th century.
The beginning of the renovation of Bakáts square, which was handed over yesterday, dates back to 2016. At that time, the Ferencváros local council won the HUF 250 million subsidy in the TÉR_KÖZ urban rehabilitation tender announced by the Budapest local council in 2016.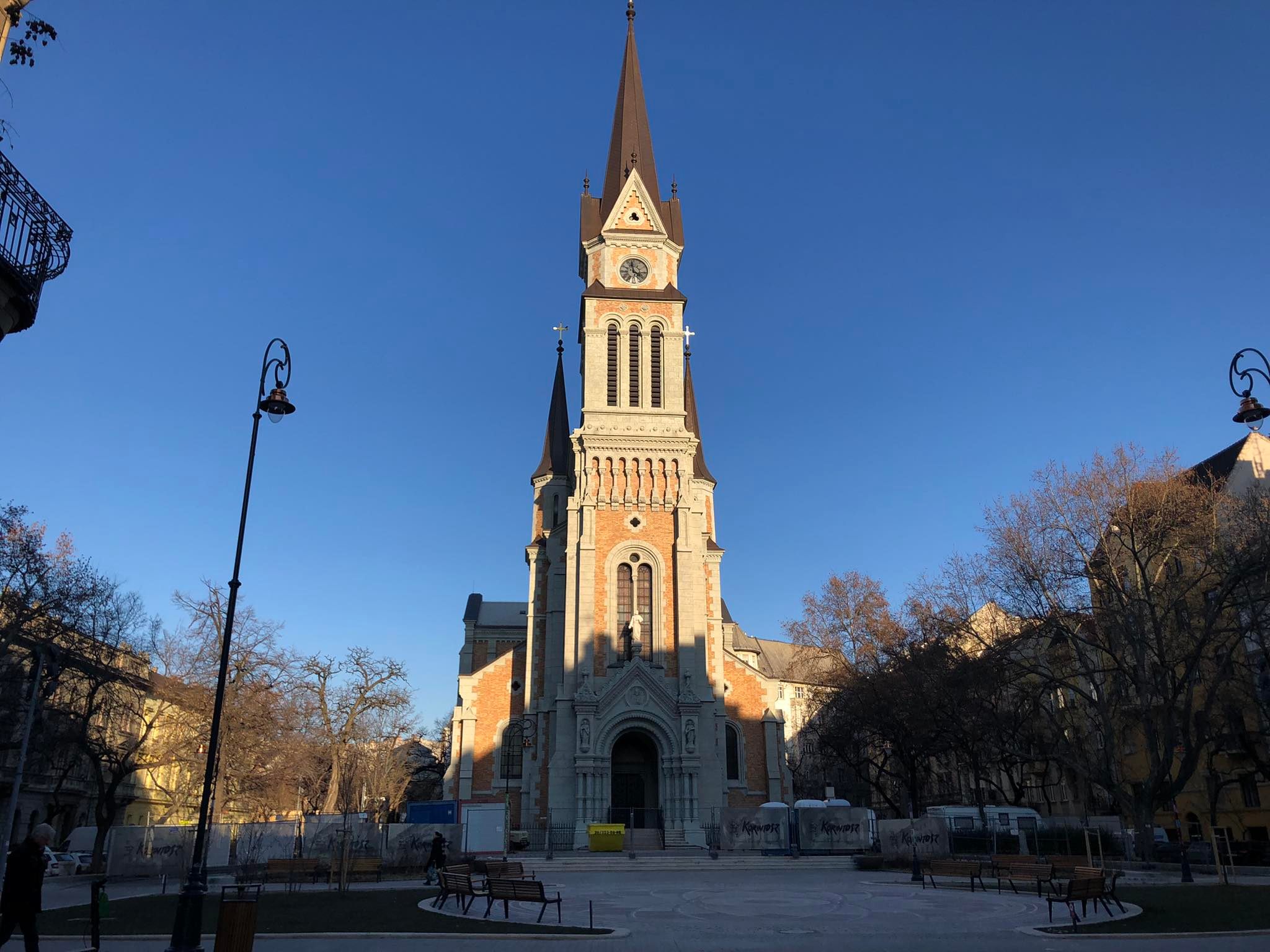 There will be events in the future in the renovated square in front of the parish church of St. Francis of Assisi (Photo: Róbert Juharos / pestbuda.hu)
As we wrote earlier , in 2018, the landscape architects of Garten Studio prepared plans for an area of about 20,000 square meters on behalf of the then local council. In the meantime, one of the wedges of the square, the parish church of St. Francis of Assisi, designed by Miklós Ybl, was renovated from state funds between 2018 and 2020.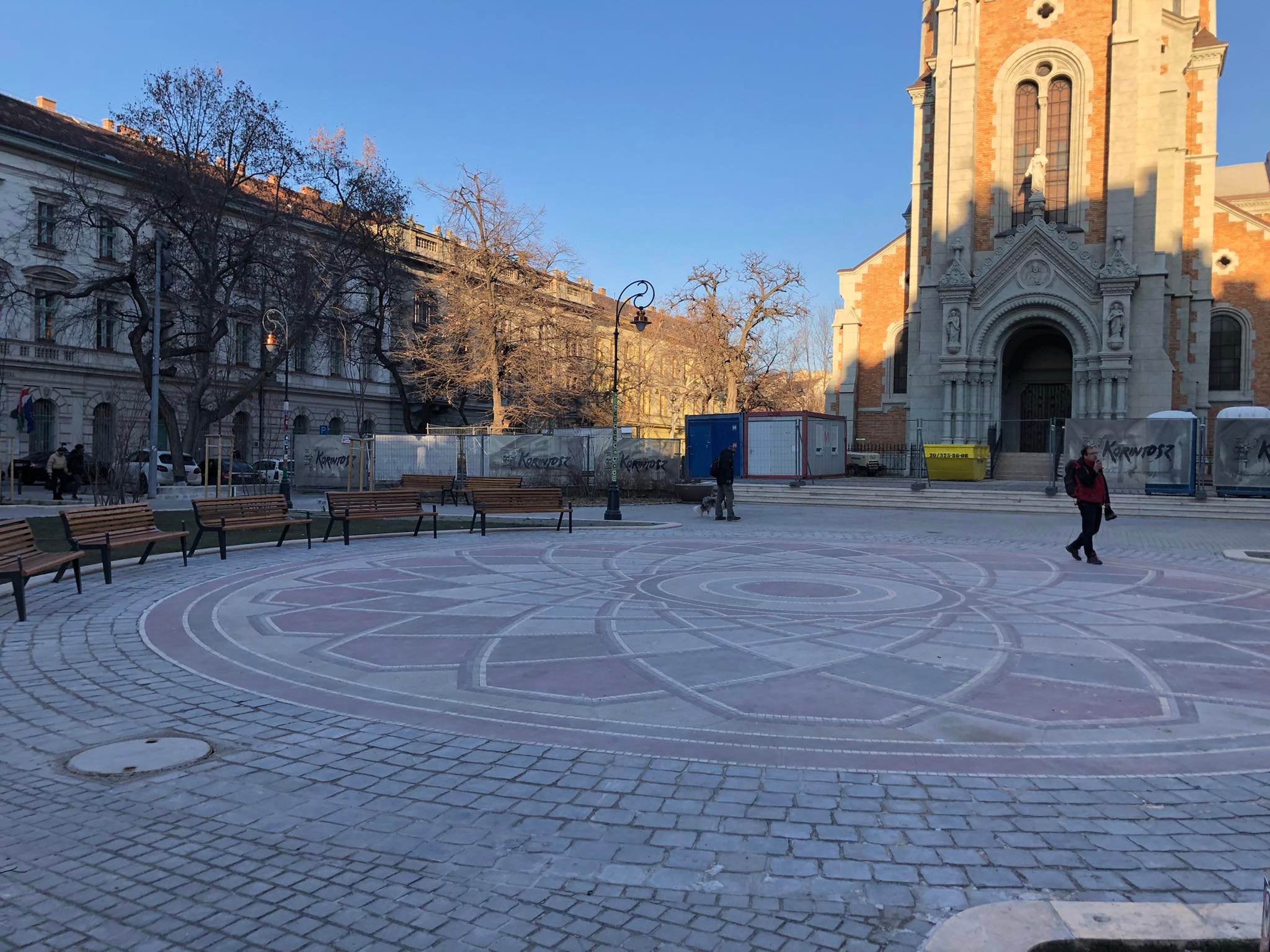 A 14-meter-diameter, inlaid cover was placed on the square (Photo: Róbert Juharos / pestbuda.hu)
After the 2019 election, the program was rethought, so work only began last year. The concept of the new planning program was to strengthen the community nature of the space. In addition to the square, the renovation also affected Bakáts Street and Tompa Street, totaling about 20,000 square meters. Paving was replaced, parking was redesigned and green spaces were increased.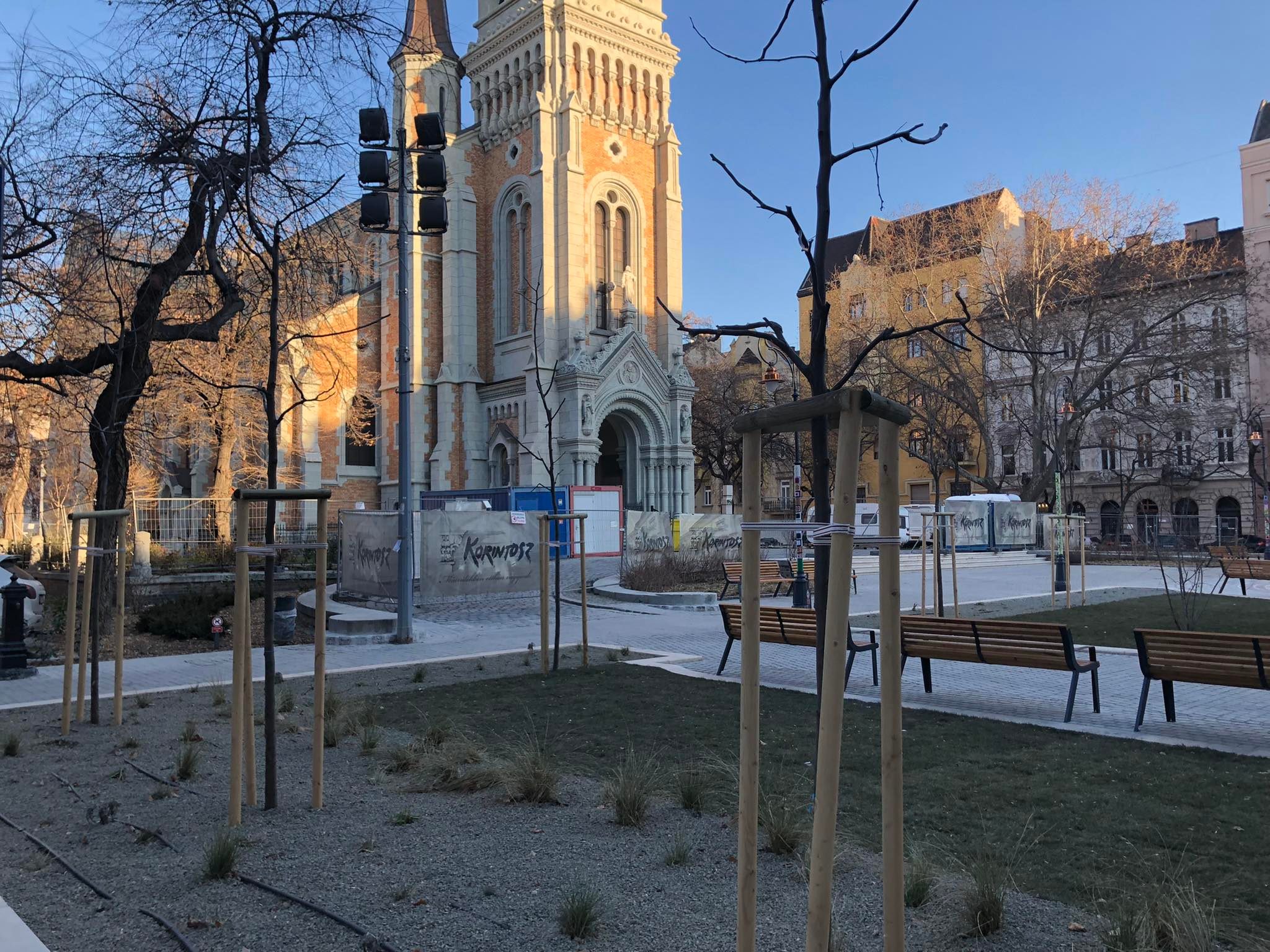 Trees and green islands in Bakáts Square (Photo: Juharos Róbert / pestbuda.hu)
A rest and meeting area and a drinking fountain, chess tables and plant cassettes have been set up behind the church. There is a narrow green lane on the side of the church, followed by car parks on both sides.
In front of the church is a 14-meter-diameter, inlaid decorative cladding, where outdoor events will be held regularly. Parking has changed in the square, car traffic is allowed only on the longitudinal sides of the square, in the areas in front of and behind the church this possibility has been eliminated.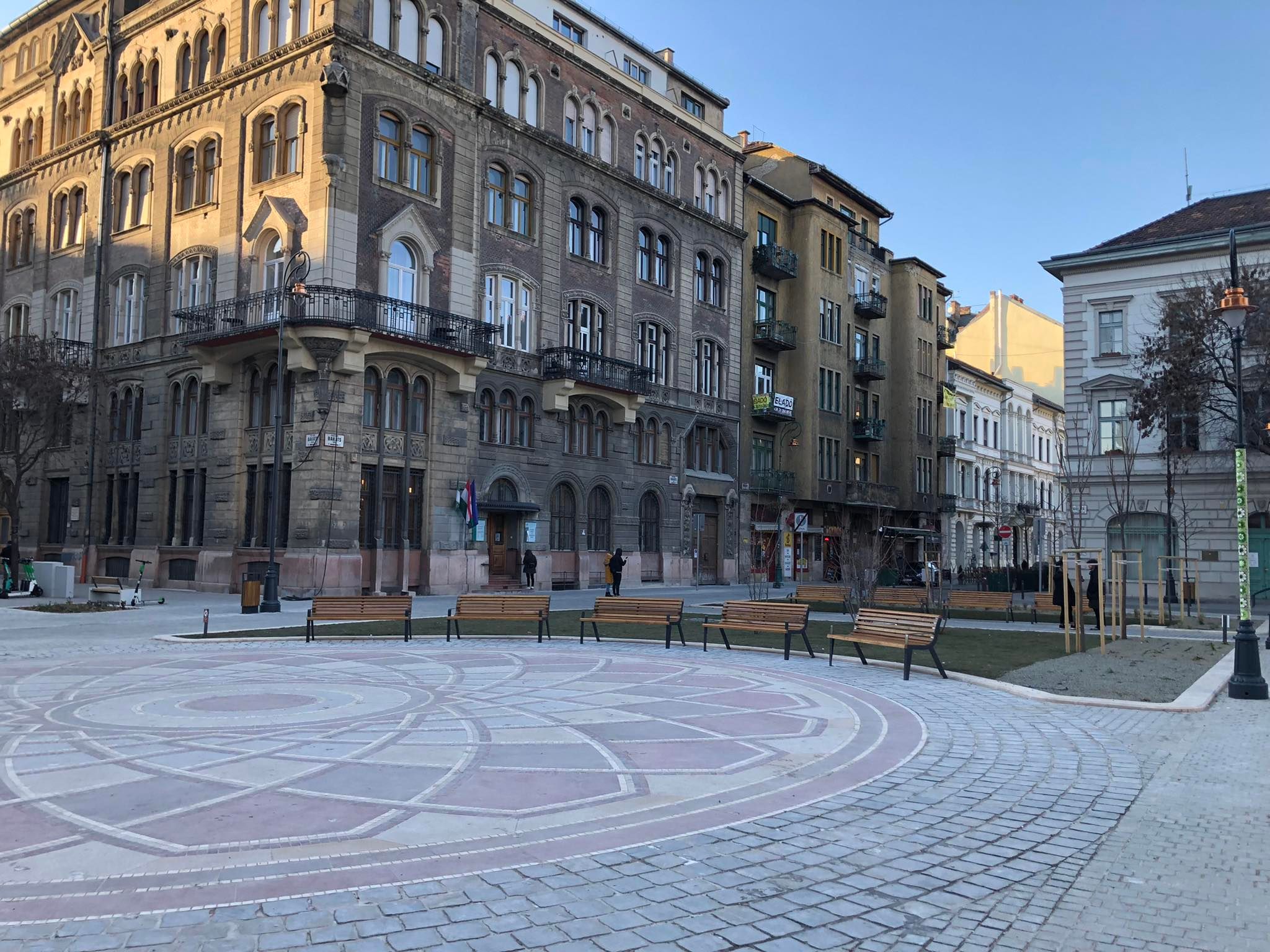 The traffic in the areas in front of and behind the church ceased (Photo: Róbert Juharos / pestbuda.hu)
Source: pestbuda.hu
Cover photo: TheRenovation of Bakáts Square in the 9th district, which started in 2016 (Photo: Róbert Juharos / pestbuda.hu)