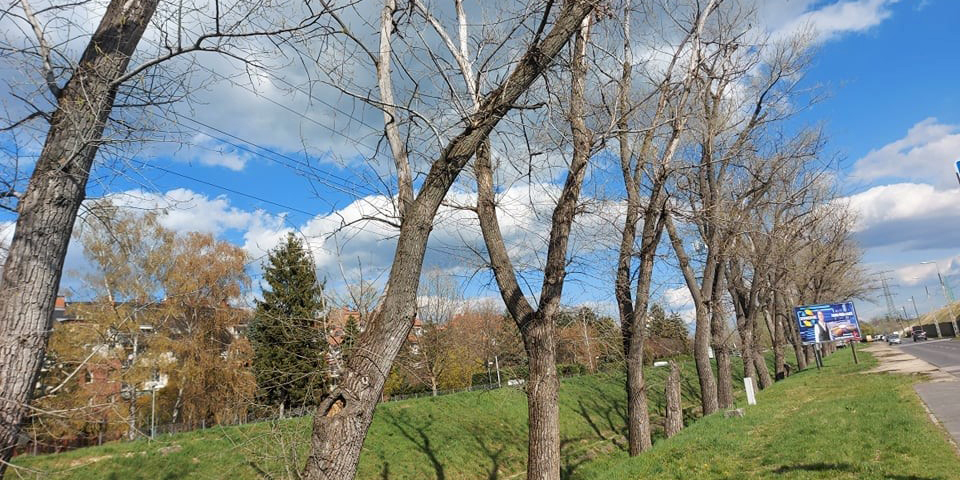 The row of poplars on Pók Street is cut down in Óbuda, native trees are planted in its place
Hungarian version of the article: Kivágják Óbudán a Pók utcai nyárfasort, őshonos fákat ültetnek a helyére
April 15, 2022 at 6:00 PM
96 sick, life-threatening poplar trees are cut down along Pók Street in Óbuda, which are replaced by native trees with large stature and large canopy. Work will now take place in April and autumn.
96 individuals from the row of poplar trees along Pók street has to be cut down, as they are already life-threatening according to the announcement published on the website of the district local council. In addition to the fact that the trees have already rotted, twigs and branches up to 40 centimeters in diameter are often torn off, falling into the Aranyhegyi stream, on public utilities and on the road. At the same time, the felled trees will be replaced by the same number of native new trees, and work will take place in April and autumn 2022, respectively.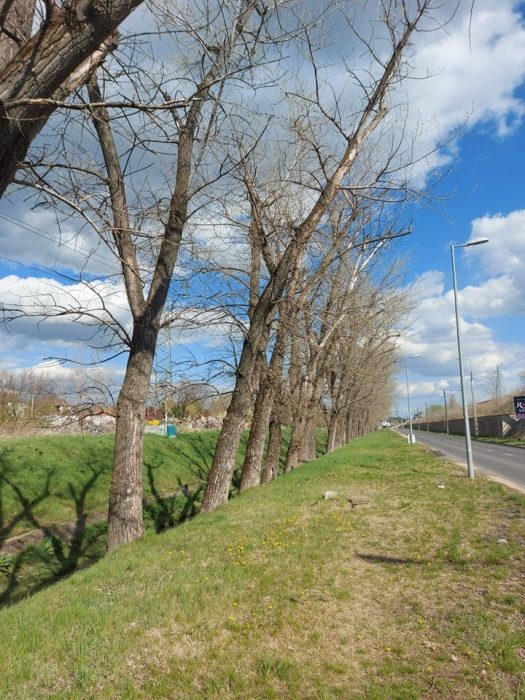 Poplar trees on Pók Street are life-threatening, so they will be cut down and new ones will be planted in their place (Source: obuda.hu)
According to a publication published on the website of the district local council, the trees were planted in the second half of the last century, when housing estates were built in a row, and the demand for fast-growing and shady trees increased. It was then that hybrid poplar trees were planted in Pók Street, crossing North American and European poplars, but they were already intended as a temporary solution. Because these poplars grow very quickly, they have a weak wood structure and therefore break easily.
This is why it has been decided to cut down 96 hybrid poplars that are already in a state of deterioration, which will also be replaced by 96 native, large canopy and large trees, depending on the nursery stock, in April or this autumn.
Source: obuda.hu
Cover photo: The alley along Pók street is renewed (Source: obuda.hu)