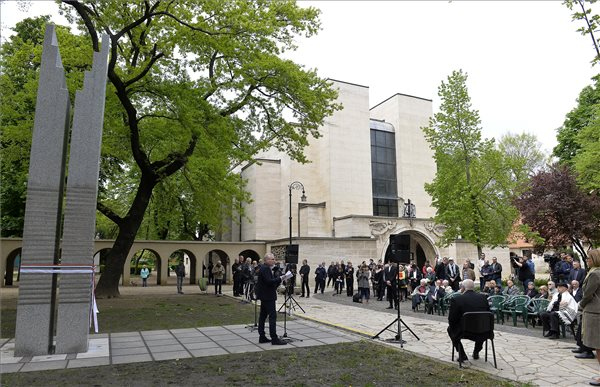 A monument was inaugurated for World War II victims in the 12th district
Hungarian version of the article: Emlékművet avattak a második világháború XII. kerületi áldozatainak
April 28, 2022 at 9:00 PM
On Thursday, in the park area in front of the Church of the Heart of Jesus in Városmajor, a memorial to the civilian and military victims of world war II was handed over. The monument, which consists of two granite blocks, depicts in an abstract way the loss that extinguished human lives have meant and will mean to those affected.
A memorial to the victims of World War II was handed over on Thursday, MTI writes. At the handover ceremony, in addition to the mayor and deputy mayor of the district, district church leaders, institutional leaders, historians, and local residents also participated.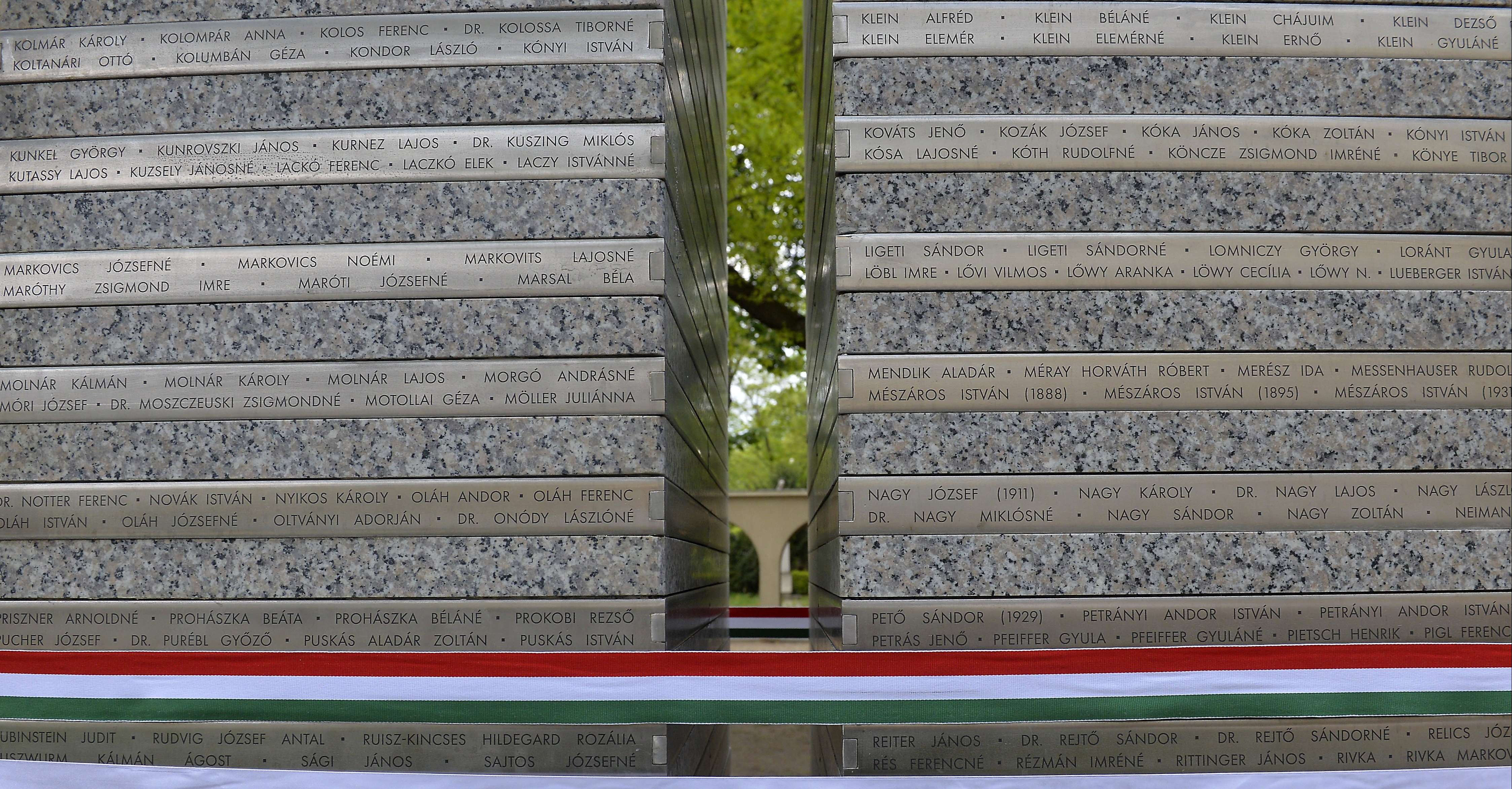 Immersed in the surface of the monument, the names of the victims appear on stainless steel plates (Photo: hegyvidek.hu)
At the beginning of last year, the district local council announced a tender for the World War II memorial. As we reported last spring, the jury selected András Mohácsi's Memorial Stone for its implementation. The monument erected at the intersection of Csaba Street and Maros Street, in the park in front of the Church of the Heart of Jesus in Városmajor, is a block of granite consisting of two columns, the gap between which is growing from the bottom upwards. It symbolizes loss and breaking at the same time. The two columns, embedded in the plane of the surface, are made of stainless steel plates with the names of the district victims of the world burning - clear from the announcement published on the website of the district local council.
Representatives of the district churches and the chief rabbi of the Israelite community blessed the monument during the ceremony. After the inauguration ceremony, those present toured the sites of the Arrow Cross massacres in Városmajor.
Source: MTI, hegyvidek.hu
Cover photo: The monument to the Victims of the 12th District was handed over (Photo: MTI / Lajos Soós)
PestBuda
,
News
,
XII. district
,
Mountains
,
monument
,
Art
,
World War II
,
victims
,
Városmajor
,
Church of the Heart of Jesus
,
pestbuda
,
pestbuda.hu