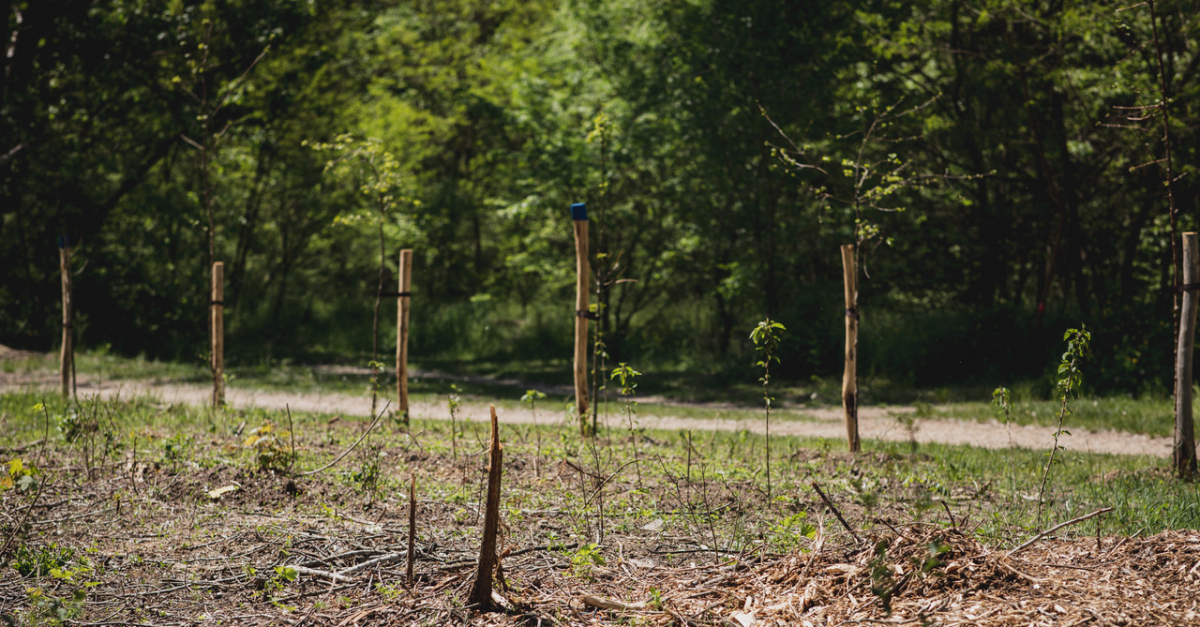 The Péterhalmi Forest was enriched with 1,800 new trees
Hungarian version of the article: 1800 új fával gazdagodott a Péterhalmi-erdő
About 1,800 new trees were planted in the 18th district in the Péterhalmi forest. However, many sick and non-native trees had to be cut down before that. The aim was to increase the climate protection function and ecological value of the forest.
The website of the district local council reveals that the largest and most significant green area of the district, the Péterhalmi Forest , has recently been enriched with 1,800 new trees.
Sick and non-native invasive individuals were cut down and new trees planted (Photo: bp18.hu)
As it is written, many sick or so-called non-native, invasive tree specimens had to be cut down before the new native seedlings could be planted. 1,600 seedlings and 200 seedlings were planted in the places thus freed up. The aim of the intervention was to improve the climate protection functions of the affected forest area and to increase its ecological value and naturalness - the writing reveals.
The intervention, financed by the district local council, was carried out by the experts of Pilis Parkerdő Zrt. In the 10 / A forest area near the intersection of Flór Ferenc street and Körös street.
Source: bp18.hu
Cover photo: the Péterhalmi Forest grew with 1,800 new trees (Photo: bp18.hu)
XVIII. district
,
Péterhalmi forest
,
Pestszentimre
,
Pestszentlőrinc
,
forest
,
tree planting
,
pestbuda
,
pestbuda.hu
,
PestBuda
,
News
,
Green Budapest