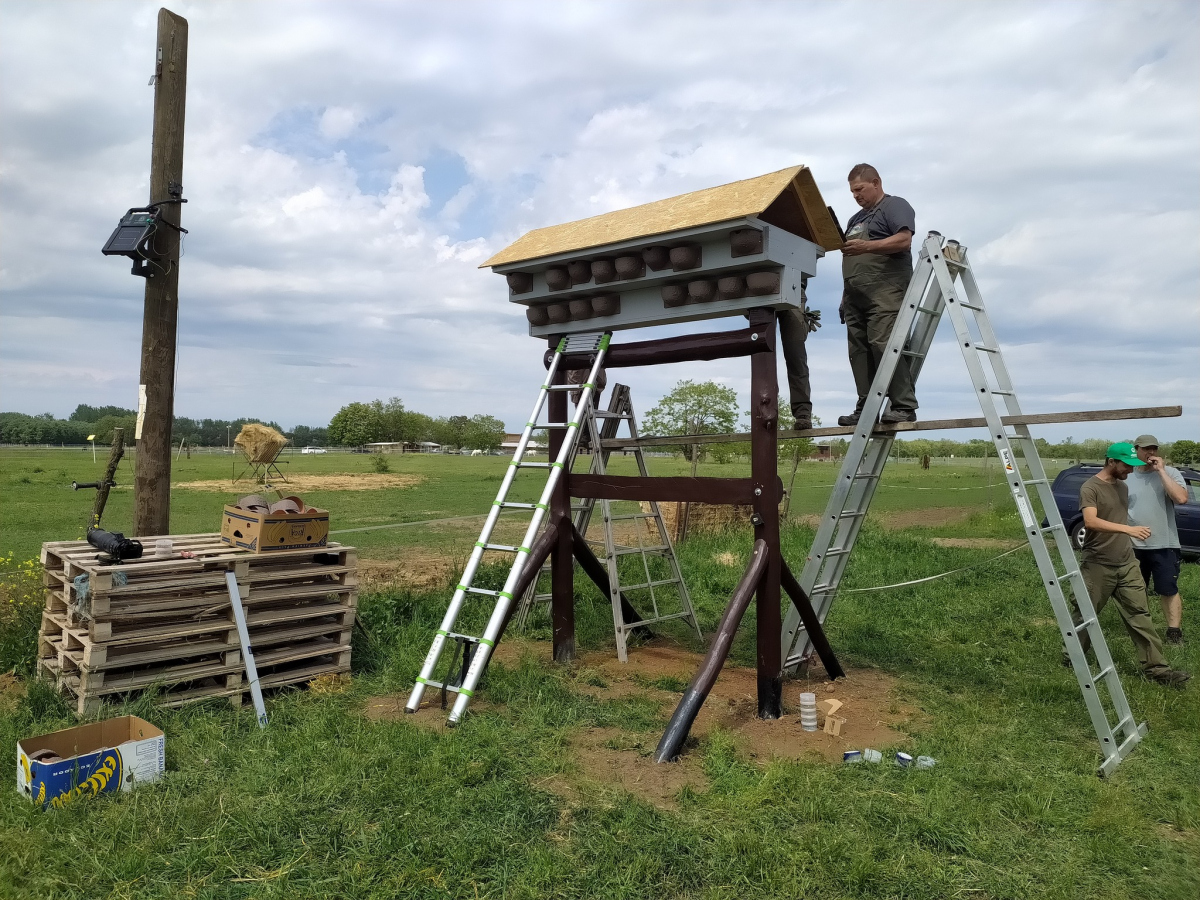 A swallow settlement was set up in the vicinity of the Merzse swamp
Hungarian version of the article: Fecskelakótelepet állítottak fel a Merzse-mocsár szomszédságában
The experts of the Főkert and the Hungarian Ornithological Society set up a swallow settlement on the territory of a riding school next to the Merzse swamp. In addition to attracting swallows and helping them to nest, this is also an attempt, if successful, to house new housing estates for swallows in the future.
With the help of the Hungarian Ornithological Society, the staff of FŐKERT installed an entire swallow settlement in the vicinity of the Merzse swamp. As can be seen in the article published on the community page of FŐKERT, swallows have become more and more difficult due to the increasingly strong landscaping activities of humans in recent decades. For in the past, swallows and millstones nested on cliffs and stone walls, and later moved to the walls of houses and the interiors of barns, which was also facilitated by the fact that there were no predators and plenty of insect food for them. However, with the decline of traditional animal husbandry, the breeding opportunities of birds have dwindled.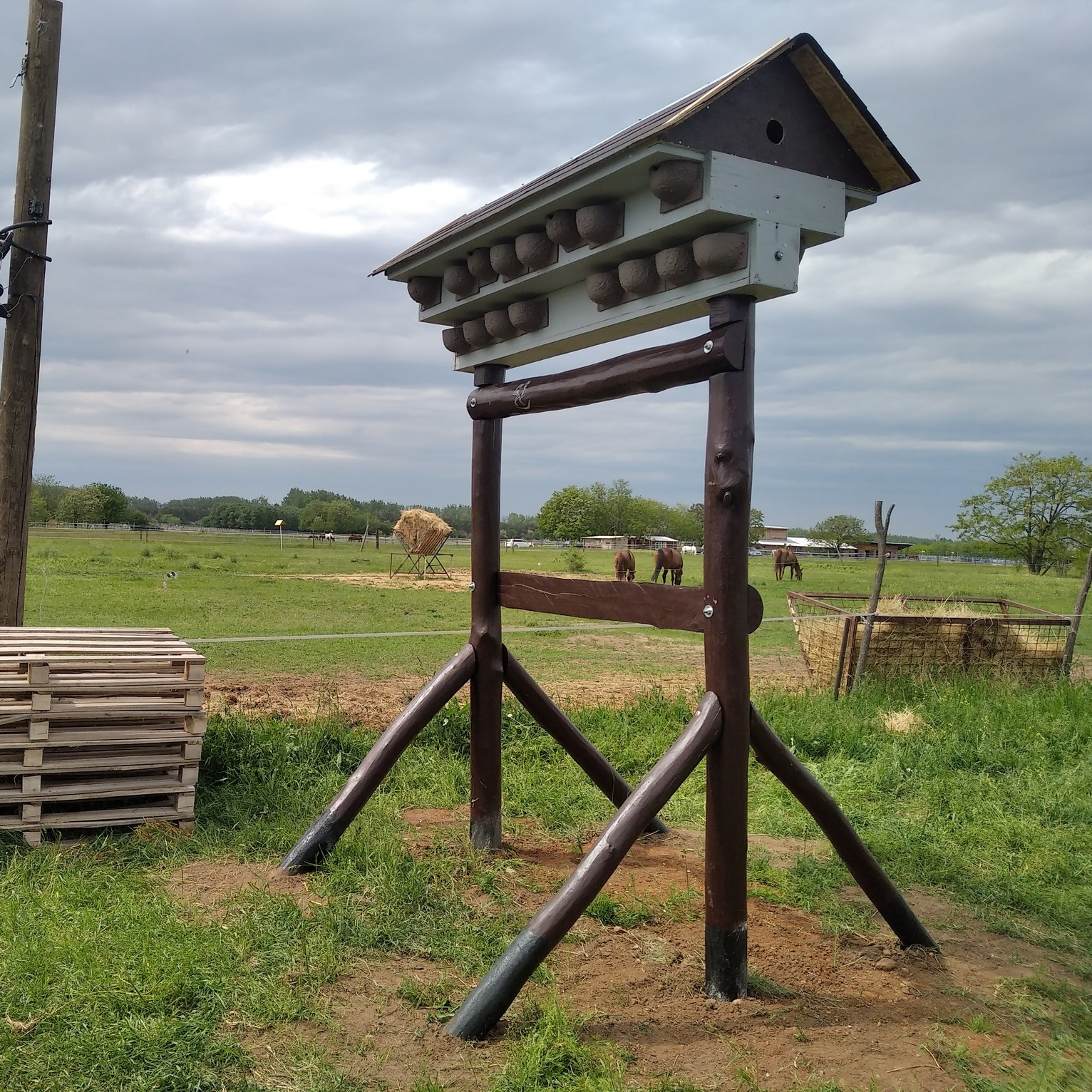 The swallow settlement consists of 40 artificial nests, which are about 2.5 meters high (Photo: Facebook / FŐKERT)
As they write, the so-called swallow settlement, which resembles the lower part of the roof structure of a building, can make up for the missing spending opportunities. Because swallows like to build their nests next to each other, the 40 artificial nests under the roof structure, which is roughly 2.5 meters high, have become very close to each other in the swallow settlement. Furthermore, it was important for the birds to find an adequate amount of food nearby, which is why one of the riding stables next to the Merzse Marsh Nature Reserve was chosen, as animal husbandry attracts many insects to the area.
The nest group that has just been set up is also a kind of experiment: if the swallows like their new home, they would expect more housing estates to be set up.
Source: Facebook / FŐKERT
Cover photo: A swallow dwelling park was set up next to the Merzse swamp (Photo: Facebook / FŐKERT)
MAIN GARDEN
,
Merzse swamp
,
swallow
,
swallow-housing estate
,
pestbuda
,
pestbuda.hu
,
PestBuda
,
News
,
Green Budapest
,
XVII. district
,
Rákosmente