The domes of the Adria Palace are already in place
Hungarian version of the article: Már a helyükre kerültek az Adria-palota kupolái
October 25, 2022 at 2:00 PM
The restored domes of the former headquarters of Adria Royal Hungarian Sea Navigation Company on Szabadság Square can already be seen. The facade and roof ornaments of the palace, designed by Arthur Meinig are being renovated based on archival photos.
There is an imposing palace at 16 Szabadság Square which was the former headquarters of the Adria Royal Hungarian Sea Navigation Company. The building was designed by Arthur Meinig and completed in 1902. The elegant palace, as Pestbuda already reported, is now being renovated.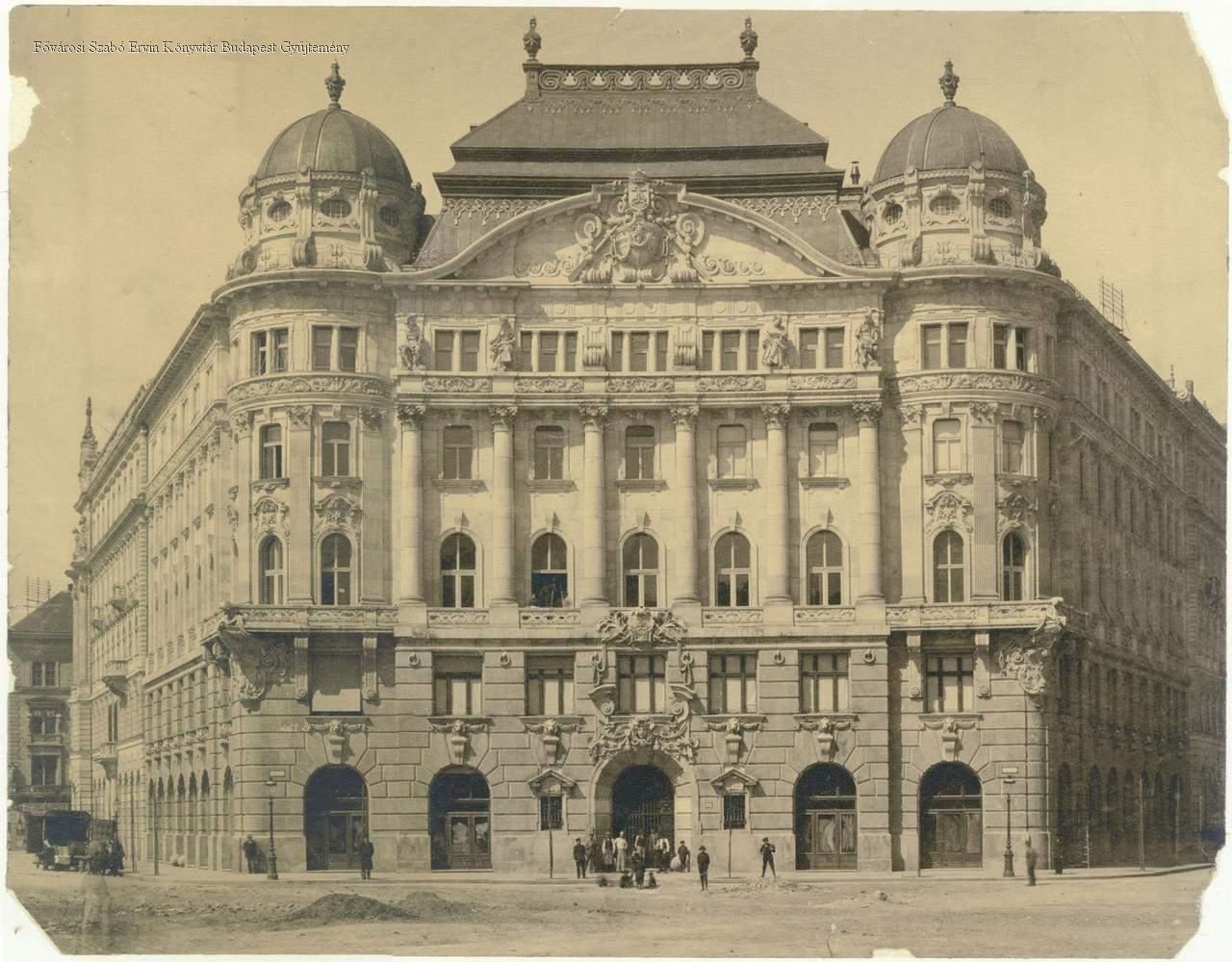 The palace of the Adria Sea Navigation Company in 1902 (Photo: FSZEK Budapest Collection)
The renovation of the 5th District building began in 2020, during which the original look of the former building is restored. Commercial and catering units will be created on the ground floor, and a boutique hotel with 20-25 rooms will be located on the mezzanine and the first floor, including the decorative staircase.
Both domes, and the metal frame of the mansard roof are already visible.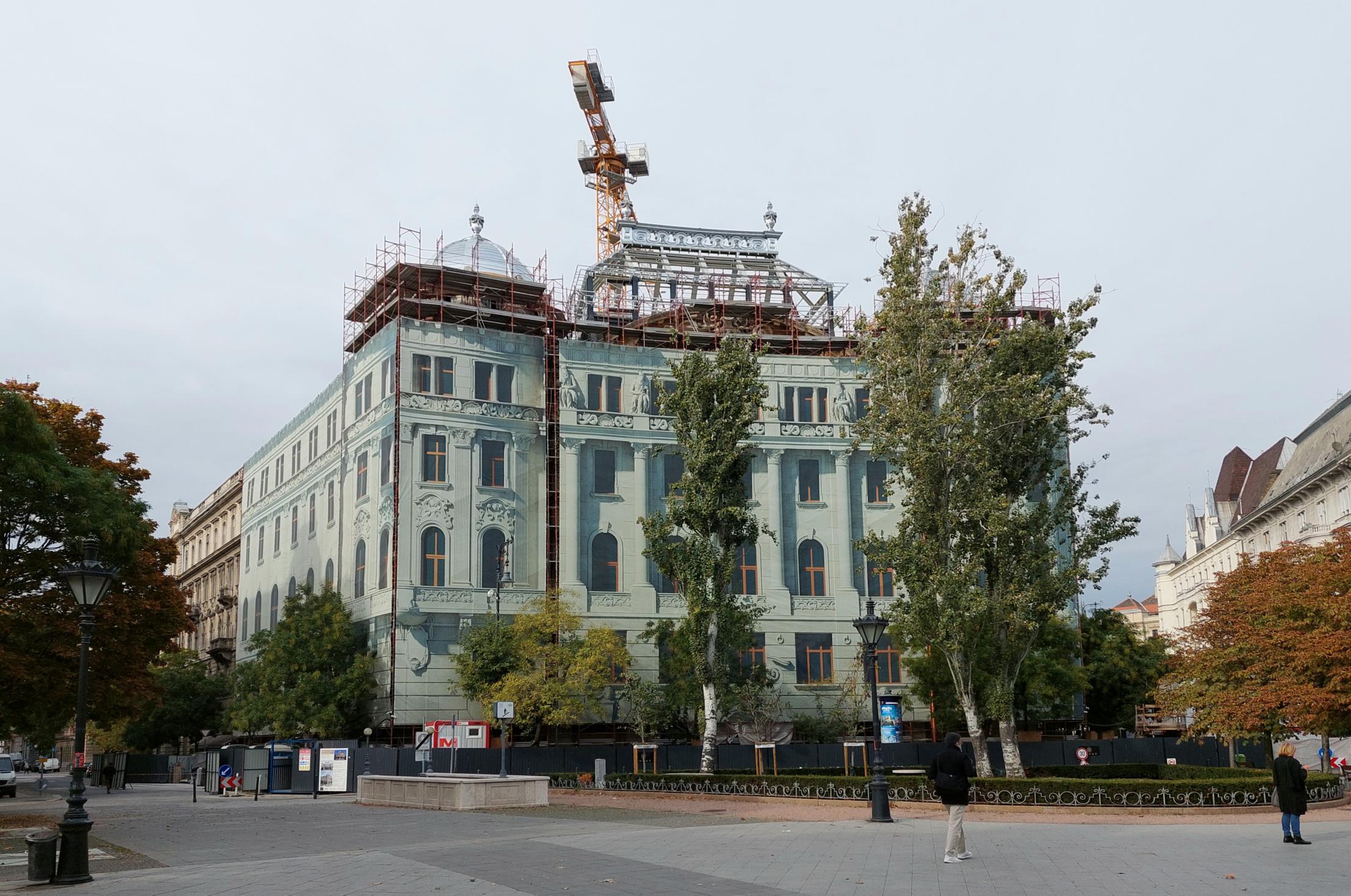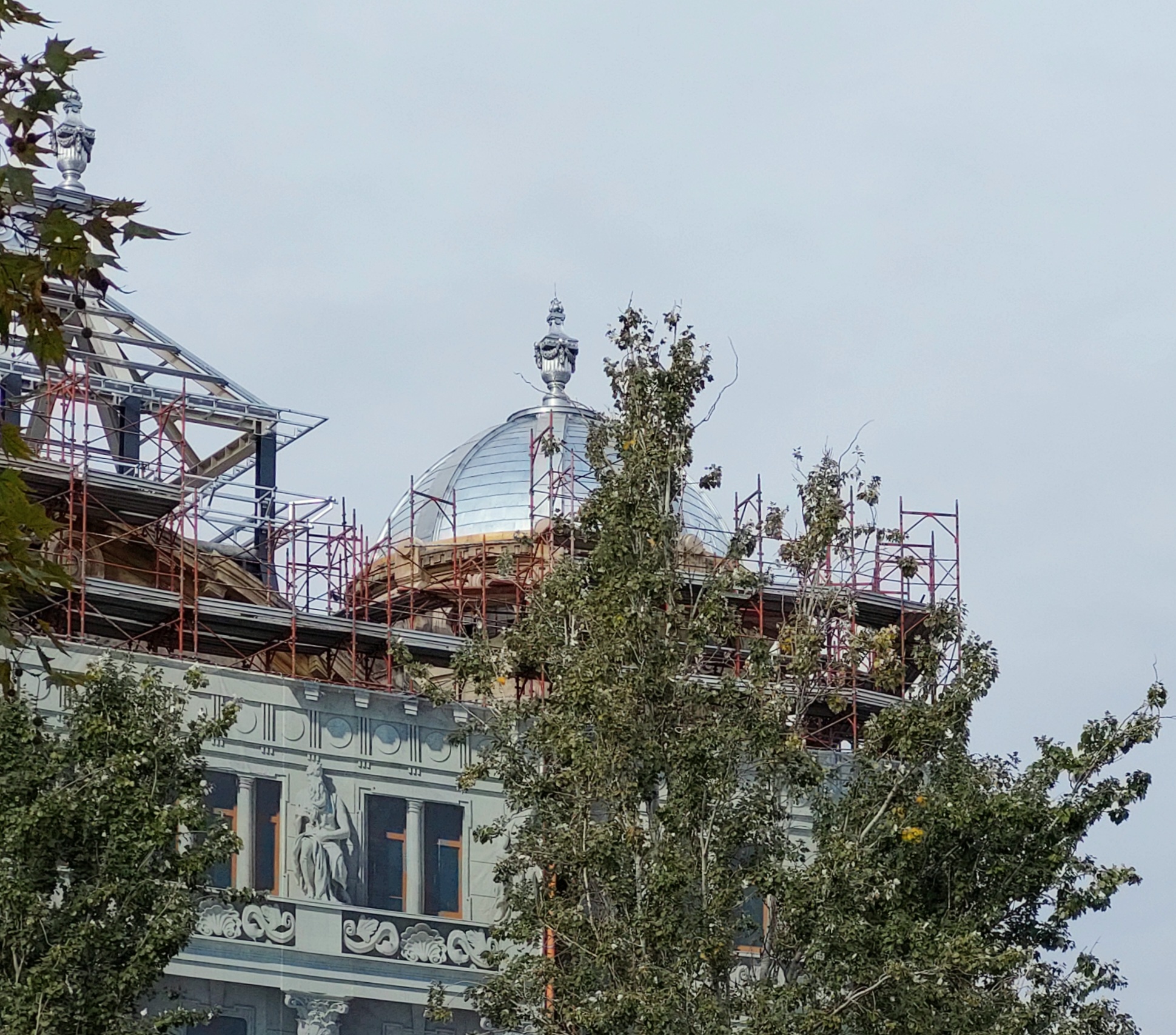 The dome of the Adria Palace was replaced (Photo: Balázs Both/pestbuda.hu)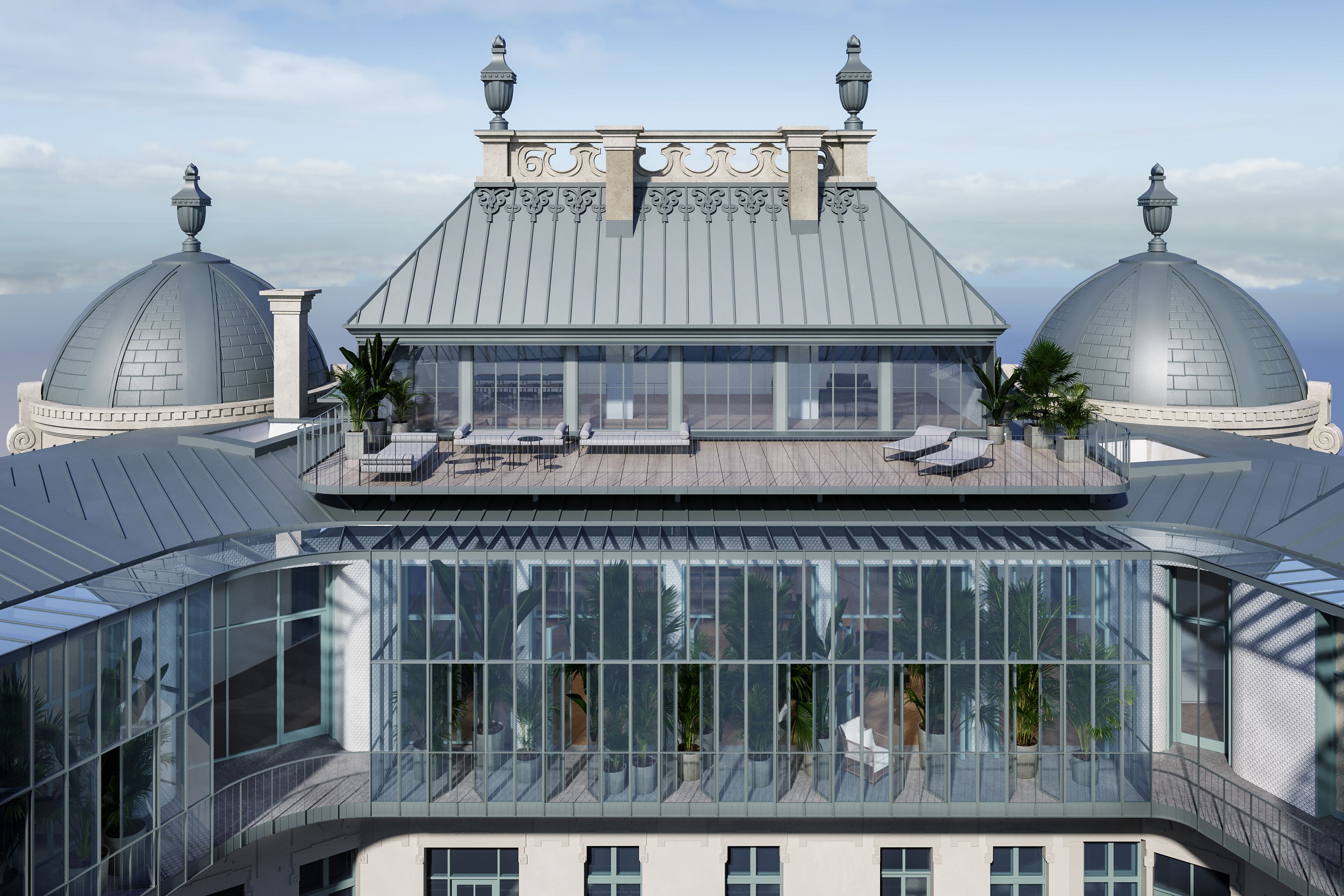 Design render of the palace with the domes and the terrace (Photo: PLANT-Atelier Peter Kis Ltd.)
Motifs and sculptural decorations related to the sea and shipping can be seen on the main facade. The palace is flanked by tower-like corner structures crowned with domes, which are being restored on the side facing Szabadság Square based on archival photos. The interior of the mansard dome is made brighter with the help of glass surfaces.
Cover photo: The domes of the Adria Palace have been replaced on Szabadság Square (Photo: Balázs Both/pestbuda.hu)
RELATED ARTICLES:
Pestbuda visited the 120-year-old Adria Palace - The beautiful building may soon wake up from its Sleeping Beauty dream
The Adria Palace in the storm of history
5th District
,
pestbuda.hu
,
Budapest
,
Adria Sea Navigation Company
,
Adria Palace
,
Architecture
,
News
,
Arthur Meinig
,
Pestbuda
,
Szabadság Square
,
Artúr Meinig