From 26 November, the Advent tram will run again in Budapest, but not with the usual Christmas light decorations, but with an interior decoration with an Advent atmosphere, writes MTI based on the communication of BKV Zrt.
Decorated with garlands, colourful balls, stars and snowflakes, the UV nostalgia tram will run in several parts of Budapest until Christmas.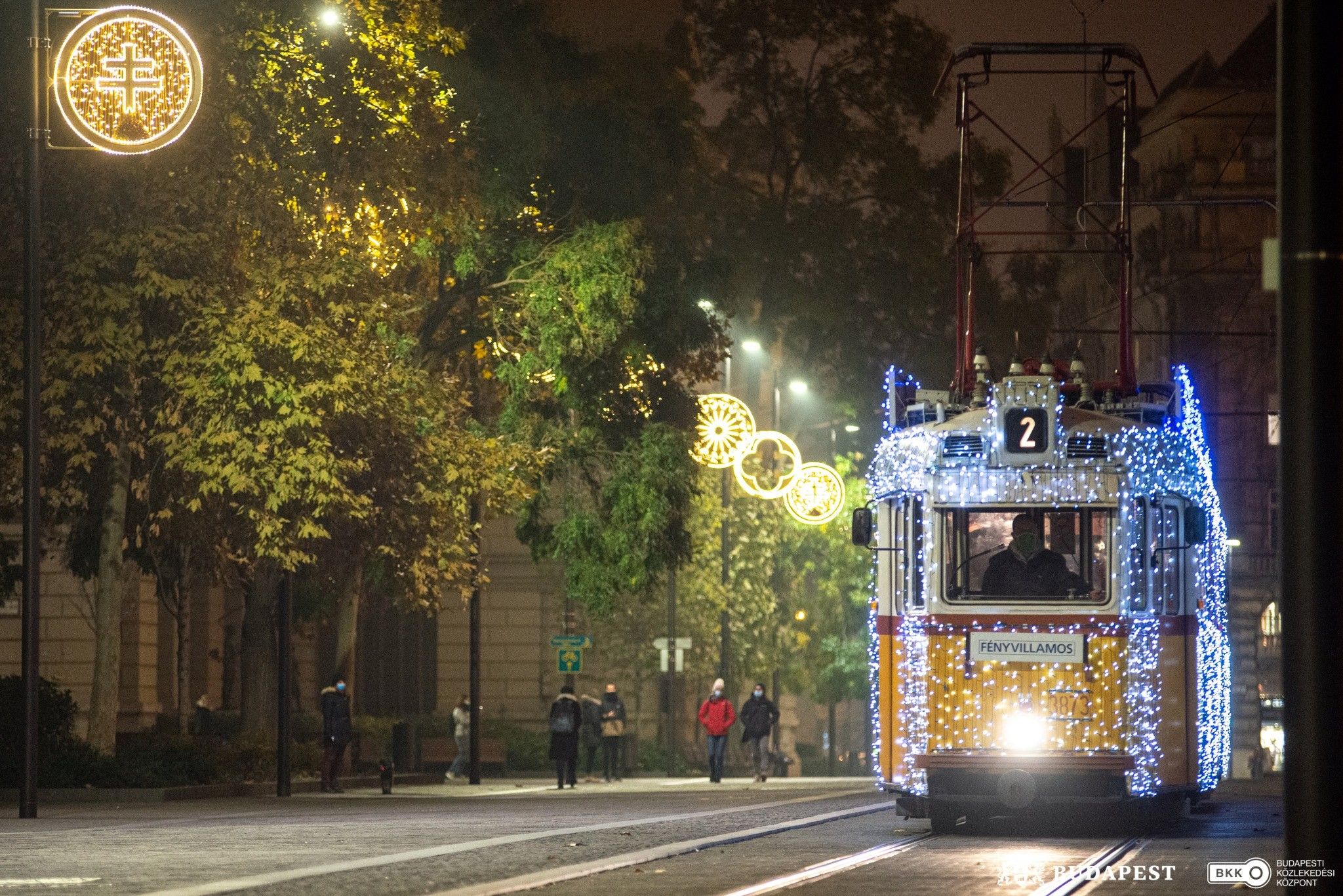 In previous years, the nostalgia vehicle was illuminated with thousands of light bulbs (Photo: bkk.hu)
The Advent tram runs from this Friday on weekday afternoons between 2 and 5 p.m. on tram line 2, and the eight weekend days of the Advent period between 10 a.m. and 5 p.m. in several parts of the capital.
The tram runs in line 56A on Saturday 26 November, line 19 on Sunday 27, line 42 on Saturday 3 December, line 14 on Sunday 4, line 59 on Saturday 10, line 69 on Sunday 11, line 47 on Saturday 17, and line 50 on Sunday 18, reports MTI.
Source: MTI
Cover photo: The Advent tram starts in the capital (Photo: bkk.hu)