The foundation stone of the new building of the specialist clinic in the 9th District, Mester Street, was laid on 1 December 2022, reports MTI.
The building of the medical institution is being expanded with a wing of more than three thousand square metres. The building will be built using the most modern technology, will have a green roof, and will be heated by a heat pump. The local council handed over the work area to the contractor in August, which has since excavated and transported approximately 4,300 cubic metres of soil, as well as created the reinforced concrete foundation.
The new building is expected to be completed by the spring of 2024, and after obtaining the necessary permits, residents of the 9th District are scheduled to use it in the fall of 2024.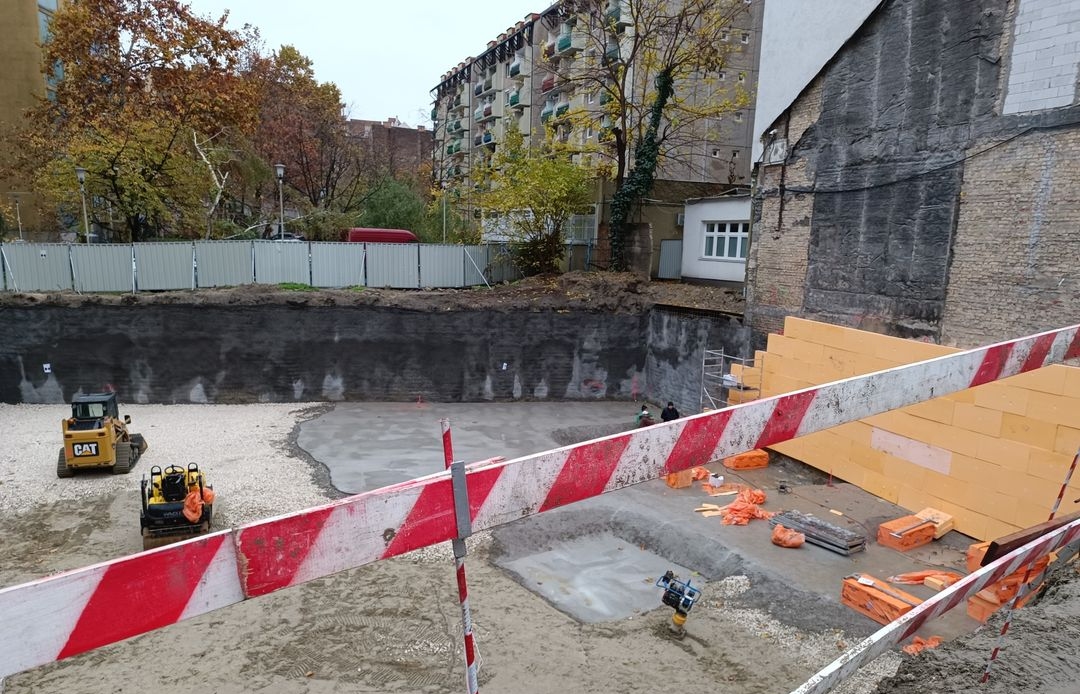 After the base is finished, the masonry work will begin during the construction of the new wing of the health clinic on Mester Street (Photo: FEV IX. Zrt.)
The GP practices from Drégely Street will be moved to the new wing. Here will be angiology, orthopaedics, ophthalmology, urology, ultrasound, gynaecology, diabetology, dermatology, otolaryngology and one-day surgery, reports MTI.
The development is being created with the cooperation of the district and the government: for the new building of the clinic and the renovation of the existing one, as well as for the purchase of medical equipment, the 9th District Local Council will receive a total of 5.6 billion HUF from the central budget, this is part of the agreement made in connection with the World Athletics Championships. In addition, the district provides 330 million HUF.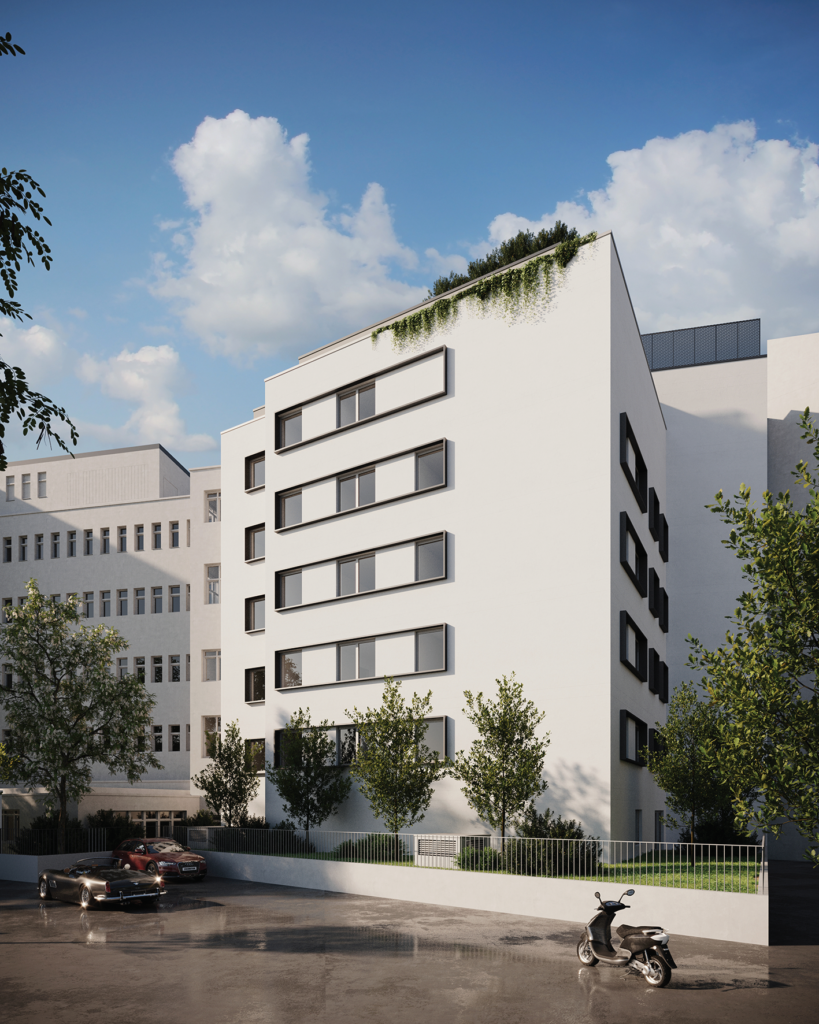 Render of the Ferencváros specialist clinic (Source: Ferencváros Local Council)
A state-of-the-art CT machine was also put into operation, so as of 2 December, a free CT scan will be provided to all Budapest residents who have suspected cancer or are being treated for cancer. The new building, including the reserves, costs 5 billion 52 million HUF gross, and the new CT, including the related transformation and renovation works, costs 337 million HUF gross.
At the laying of the foundation stone, a time capsule was also placed, containing a Ferencváros magazine and a children's drawing that won a competition.
Source: MTI
Cover photo: Render of the new building of the Ferencváros Health Service Centre (Source: Ferencváros Local Council)