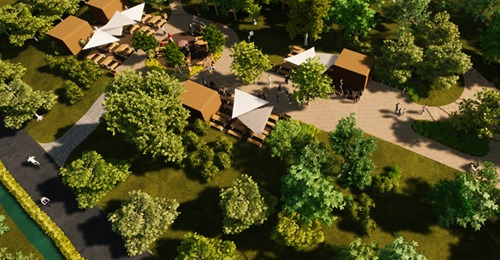 Reconstruction of Normafa car park begins – New greens to replace asphalt
Hungarian version of the article: Kezdődik a Normafa eddigi parkolójának átalakítása – Aszfalt helyett zöldfelületet várja majd a látogatókat
On 10 May, one of the most important elements of the renewal of Normafa, the elimination of the old bus stop and car park, will begin writes the website of the 12 District local council. What is now an asphalt area in a protected forest will become a green community area. A car park has been created on Konkoly-Thege Road.
Normafa is the most popular nature destinations in the capital, but its beautifully located central area still largely covered in asphalt and filled with vehicles. The run-down paved parking lot next to the Normafa Ski House occupies a large portion of it. Traffic is often chaotic on busy days, with cars getting in the way of each other.
As part of the Normafa rehabilitation program, the 12th District local council has been preparing to close the car park and move the bus terminus and roundabout for years. Other necessary alterations – the new bypass section of Eötvös Road, the new car park on Konkoly-Thege Road to replace the old ones – have been completed. Thus, the renovation of the central area can begin.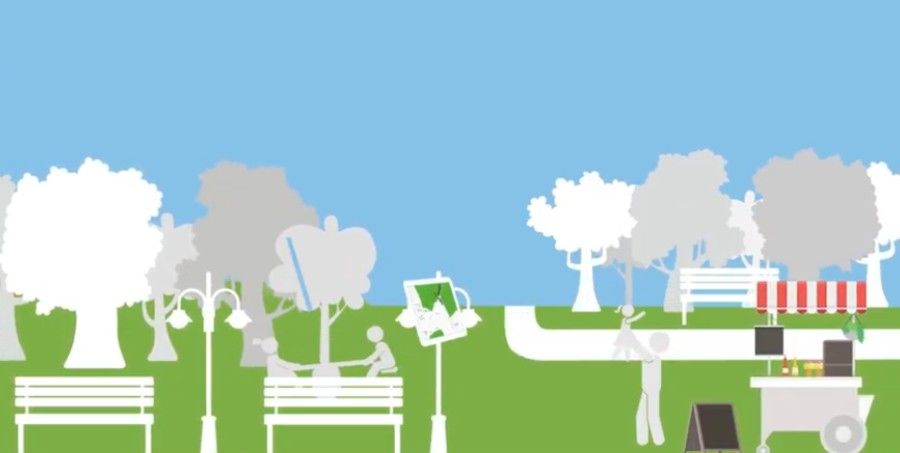 A park and community area is to replace the car park (Source: Hegyvidéki Önkormányzat)
A green area and a community space will soon await visitors. The main promenade along the ridge is to be extended by hundreds of meters. Newly paved areas will be covered in no sealing paving stones, allowing water to run into the earth.
The bus terminus will become a community area. The green area will increase. Several trees and shrubs will be planted. Works are expected to take 5–6 months.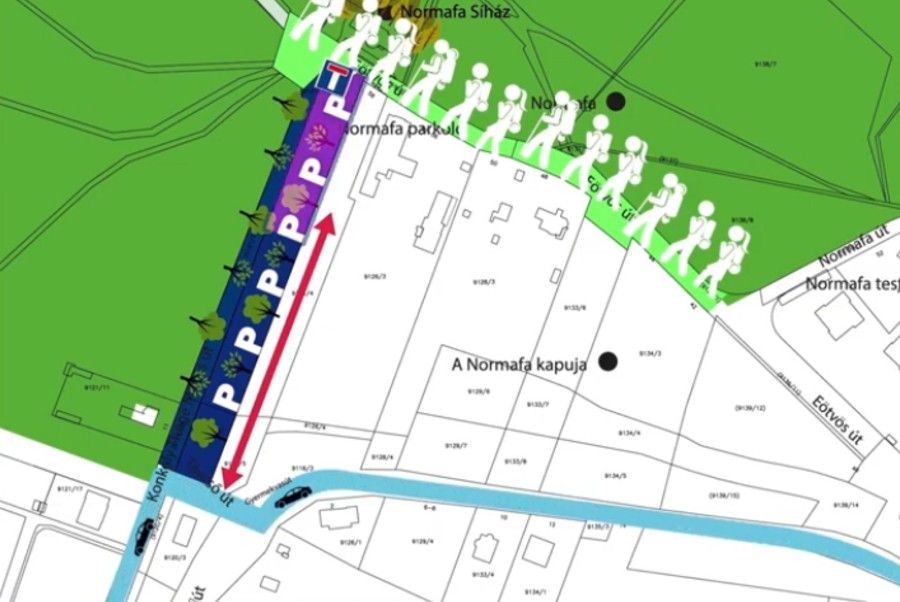 A new car park has been built on Konkoly-Thege Road, which will replace the car park next to the Ski House (Source: Hegyvidéki Önkormányzat)
The pollutant bus terminal will also be moved to Csillebérc in the summer. .
The local council is informing visitors of the changes on information boards around the site.
Forrás: Hegyvidéki Önkormányzat
Over photo: Green area to replace car park (Source: Hegyvidéki Önkormányzat)