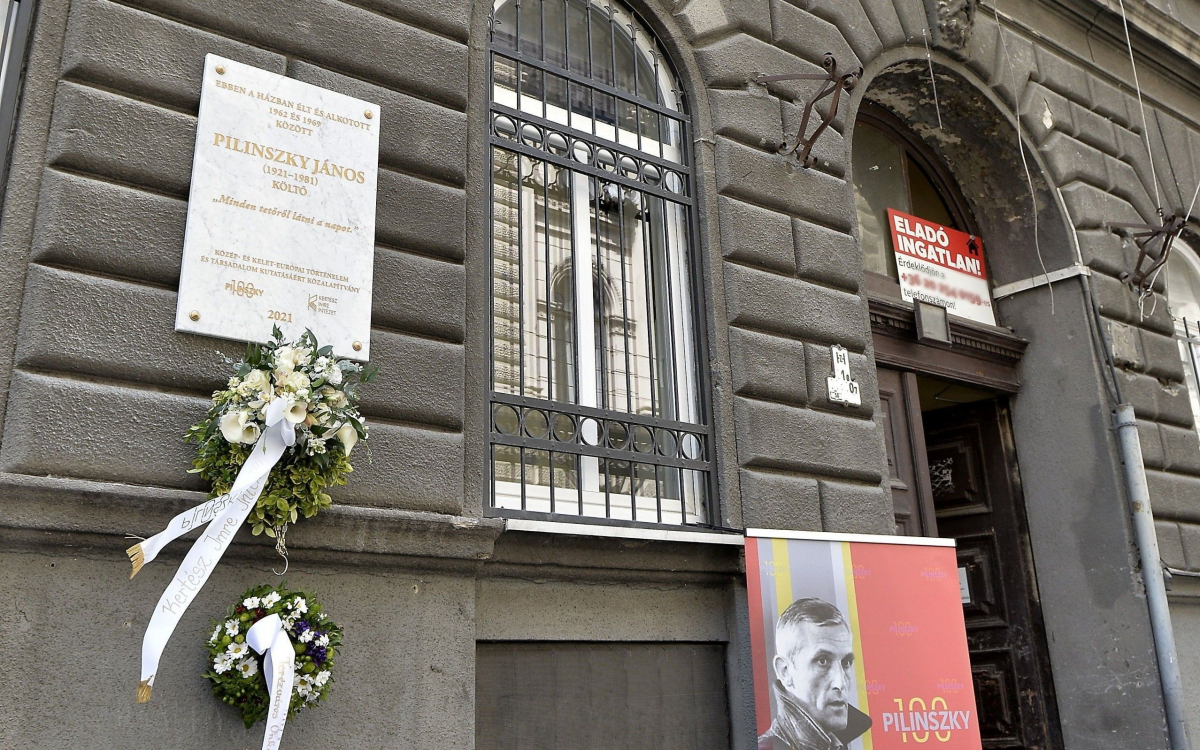 Memorial plaque unveiled on house of Hungarian poet János Pilinszky
Hungarian version of the article: Emléktáblát avattak Pilinszky János egykori lakóházán az Izabella utcában
The Imre Kertész Institute has commemorated János Pilinszky, who died forty years ago and was born a hundred years ago. As the opening of the half-year event series, a memorial plaque was unveiled today at the poet's former home on Izabella Street. Pilinszky's life will be presented at an outdoor exhibition on Benczúr Street.
The memorial plaque for János Pilinszky was unveiled in the 6th District, on the wall of the house at 52 Izabella Street. The poet, who died forty years ago on 27 May 1981, lived in this house between 1962 and 1969, in a dark, courtyard-facing ground-floor council apartment with a room kitchen. It is where he wrote his famous Poem, Fabula. The plaque includes a quote from his poem Aranykori töredék ('Fragment from the Golden Age'): "Minden tetőről látni a napot" ('The sun can be seen from every rooftop').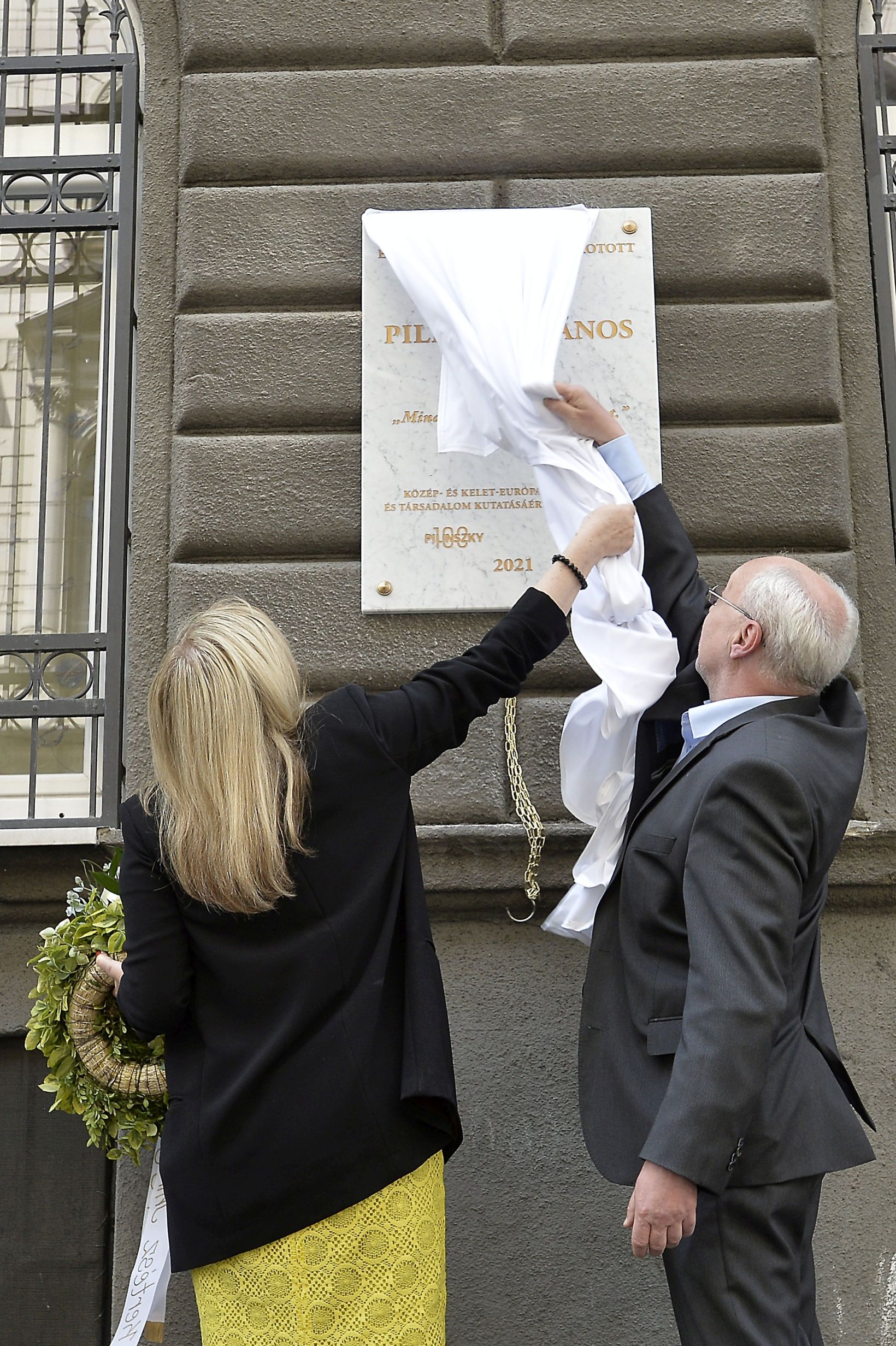 The plaque was unveiled by Mária Schmidt, Director of the Public Foundation for the Research of History and Society in Central and Eastern Europe, and Zoltán Hafner, literary historian and research director of the Imre Kertész Institute (Photo: MTI / Lajos Soós)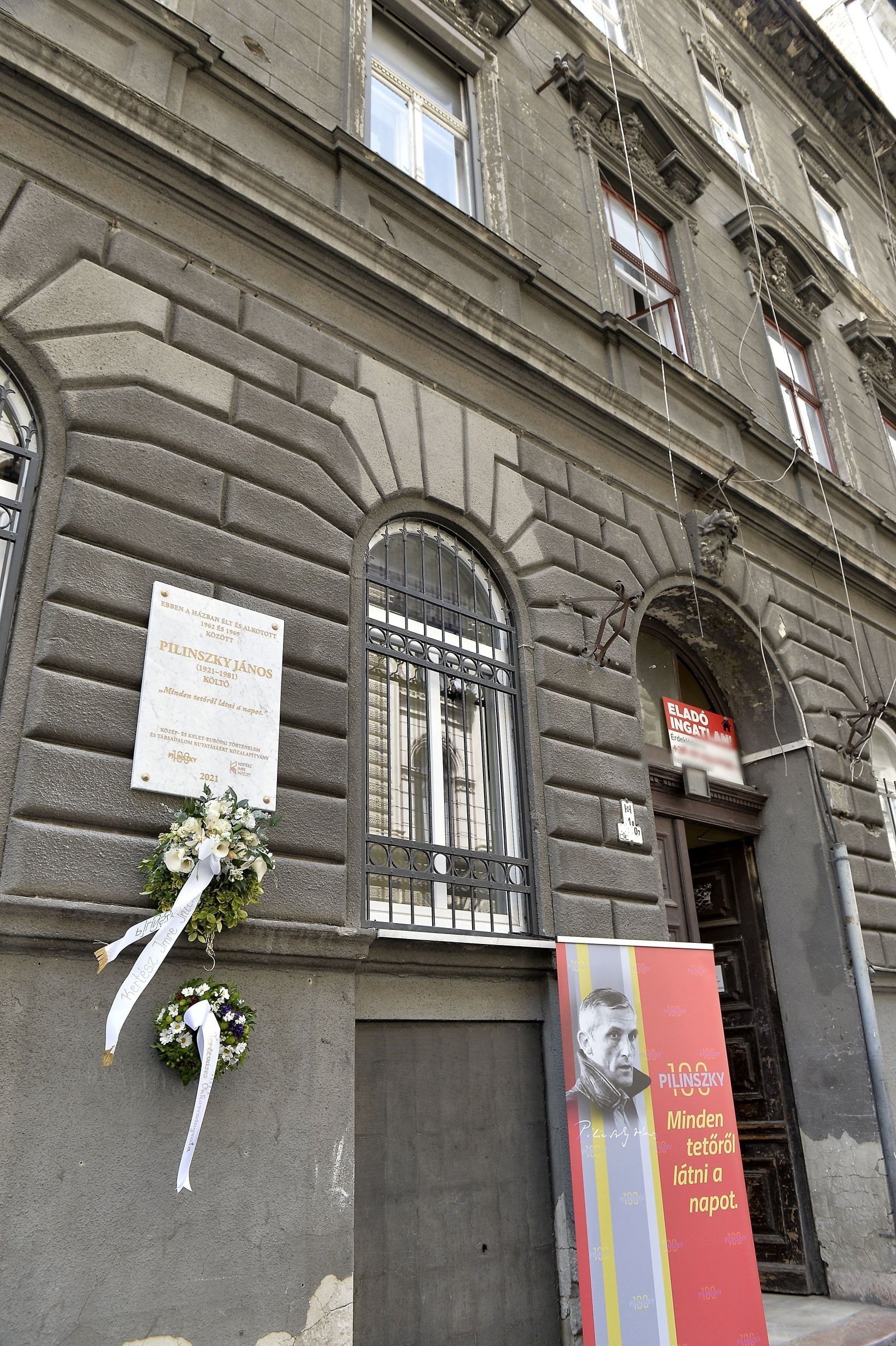 János Pilinszky died 40 years ago, on 27 May 1981, a memorial plaque can now be seen on his former house (Photo: MTI / Lajos Soós)
In addition to exploring the oeuvre of its name-giving Nobel Prize-winning writer, the Imre Kertész Institute also takes care of the legacies of Arthur Koestler, György Petri, and János Pilinszky, as well as the literary legacy of János Sziveri. The institute operates at 46 Benczúr Street, where an outdoor exhibition has opened, bringing the most important events of Pilinszky's career to life. The poet was born on 27 November 1921, a hundred years ago. The traveling exhibition will be displayed in many parts of the country over the next six months.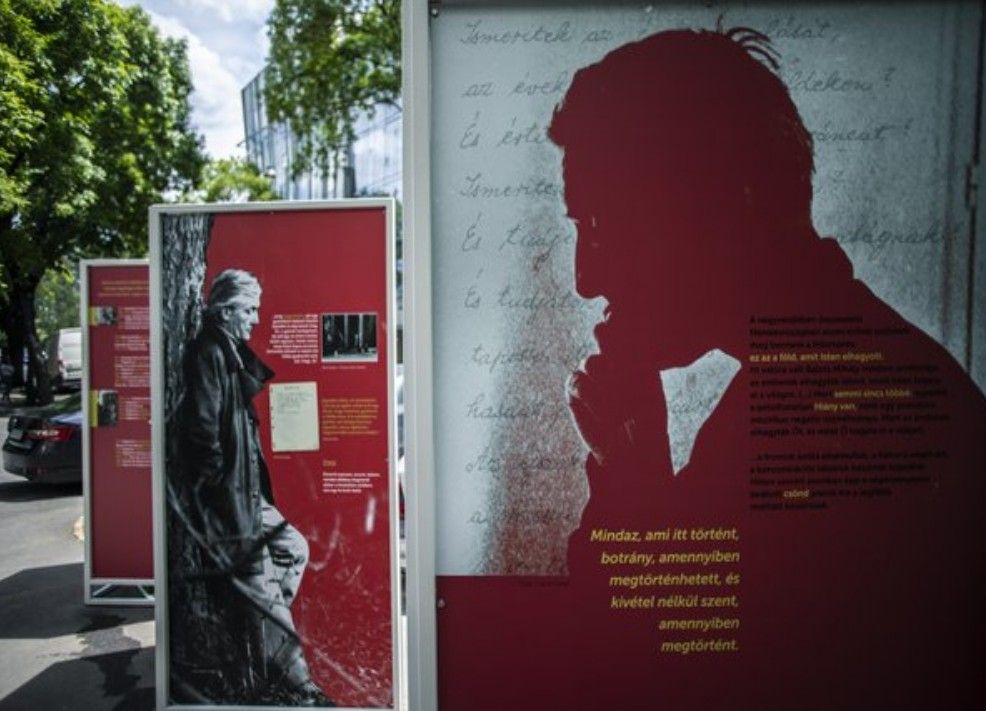 Exhibition about Pilinszky in Benczúr Street (Source: Imre Kertész Institute)
According to the MTI, literary historian Zoltán Hafner, research director of the Imre Kertész Institute, said at the inauguration that the works of Pilinszky published in the poet's lifetime constituted barely one thin volume. Today five or six large volumes showcase his oeuvre.
To promote Pilinszky's works, the Institute is also announcing a competition for music, fine arts, and poetry filming, which would also like to pay tribute to the poet's memory with the birth of new works inspired by him. The event series will end with a full-day event on 27 November, the 100th anniversary of the poet's birth.
Source: MTI
Cover photo: Pilinszky memorial plaque on the poet's former house at 52 Izabella Street (Photo: MTI / Lajos Soós)