Construction of the huge park on Csepel Island can begin
Hungarian version of the article: Kezdődhet az óriási park építése a csepeli szigetcsúcson
September 16, 2021 at 5:00 AM
The Csepel public park will be built on a total of 36 hectares, with rest areas, community gardens, sports fields, hiking and cycling trails. In the public park there will be a gallery forest next to the Danube branch, promenades, wooded groves, playgrounds and wetlands as well.
The contract was signed with the winning s73 Landscape Architect Studio for the detailed design of the Csepel public park, wrote Dávid Vitézy, CEO of the Budapest Development Center.
According to the report, three parks will be established in Csepel-Szigetcsúcs. The 36-hectare urban green space will be a very significant development, as no new public park larger than 20 hectares has been established in Budapest in the last 50 years, since the landscaping of the northern part of Shipyard Island.
According to the plans, in the northernmost area of Csepel, next to Soroksár-Danube, there will be large rest areas and clearings, hiking and cycling paths, promenades, and community sports fields.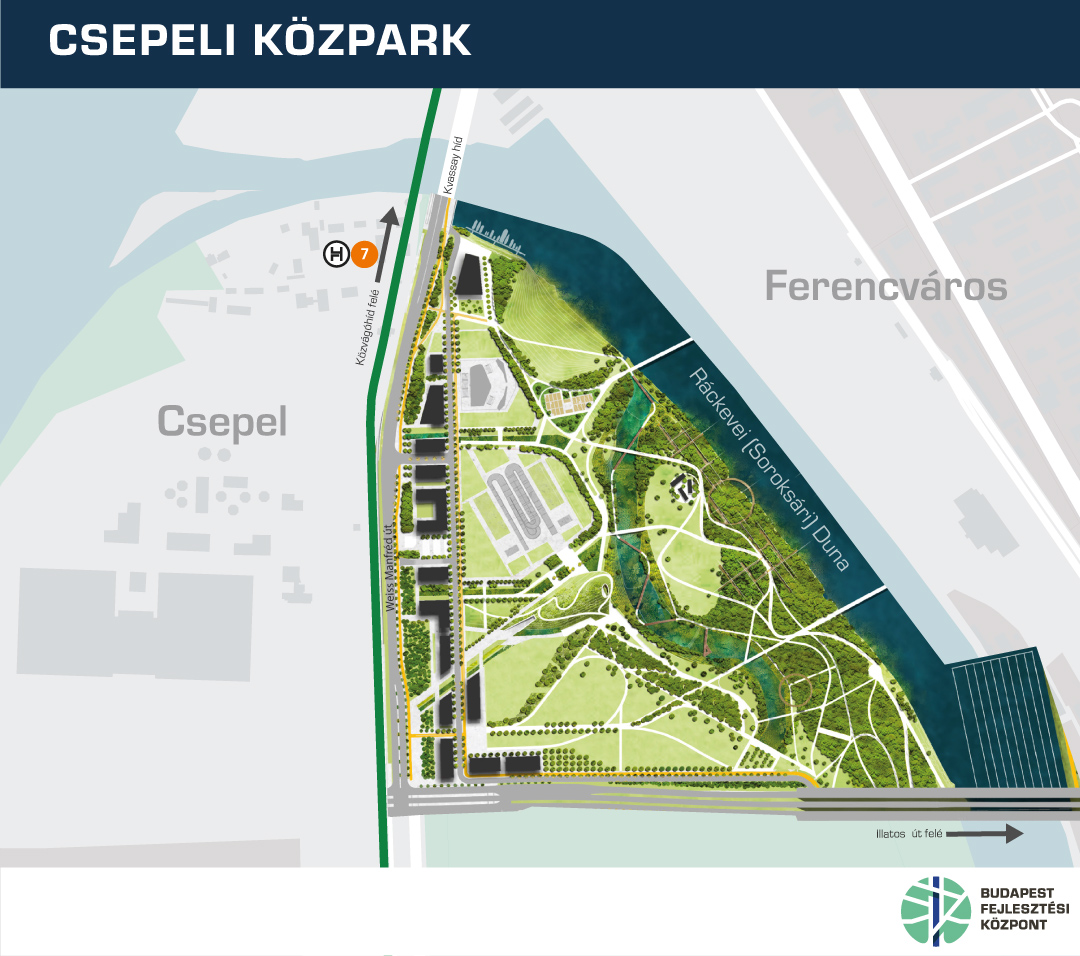 A 36-hectare park will be established in Csepel-Szigetcsúcs (Source: Budapest Development Center)
The record reveals that the function of a wetland is to keep rainwater falling on the surrounding areas, roads and roofs in place, and then to drain the excess into Soroksár-Danube by passing the excess through a natural filter layer. It also provides natural wetlands for many plant and animal species, thereby increasing the area's biodiversity, and also plays an important role in improving the urban microclimate.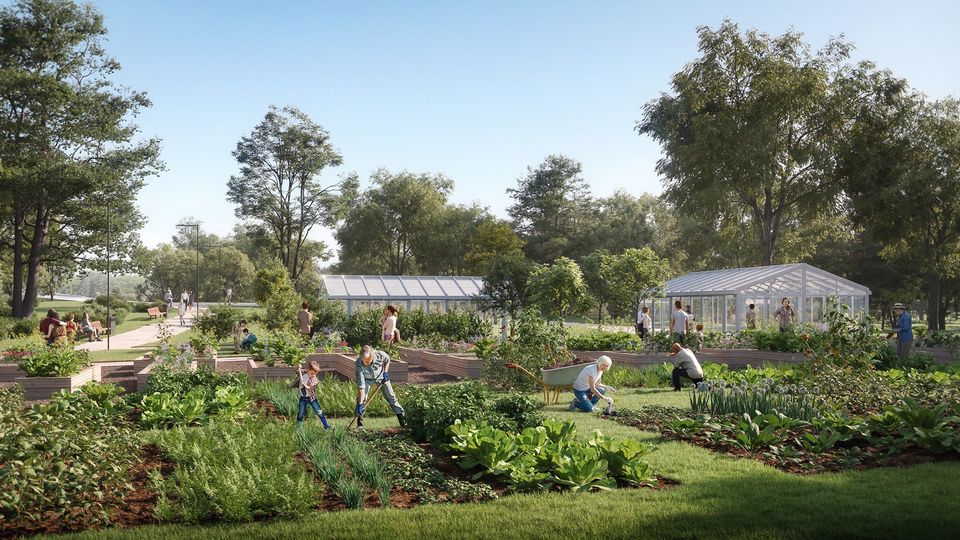 Community gardens are also planned (Source: Budapest Development Center)
The preparatory work for the park has been going on for almost four years, and in 2018 the predecessor of BFK, the Center for Priority Government Investments, conducted a successful international design tender for the plans of the area. The main aim of the tender was to come up with proposals for the development of the area that fit into the surrounding urban fabric, infrastructure and natural environment, with particular emphasis on the relationship between the city and water, the creation of community spaces, and sustainability.
17 applications were received for the public design competition. Based on the decision of a jury of domestic and foreign experts, the design competition was won by the world-famous architectural firm Snøhetta and the transport planner Besch und Partner.
Cover Photo: Visual plan of the wetland to be established in the new public park in Csepel (Source: Budapest Development Center)