The Táncsics park in Békásmegyer will be completed soon, it is located between Táncsics Mihály street and Ország street - Lukács György utca. The afforestation has now been completed, with a total of 432 trees planted.
The planning of the construction of the unused, empty area in Békásmegyer started in 2014, then in 2015 the community planning also took place.
On 21 December 2018, the local government announced that a complex urban rehabilitation program for the western side of Békásmegyer had been launched with non-refundable support of HUF 709 million. It was also reported that the investment provides a complex opportunity to improve the quality of life of the socially vulnerable residents of the area. The construction of the multifunctional Táncsics Park was part of this program.
Even then, the aim of the local council was to expand the place with functions, to create promenades, rest areas and a modern playground, to install sports and fitness equipment and a dog runner. Afforestation was a key part of the program.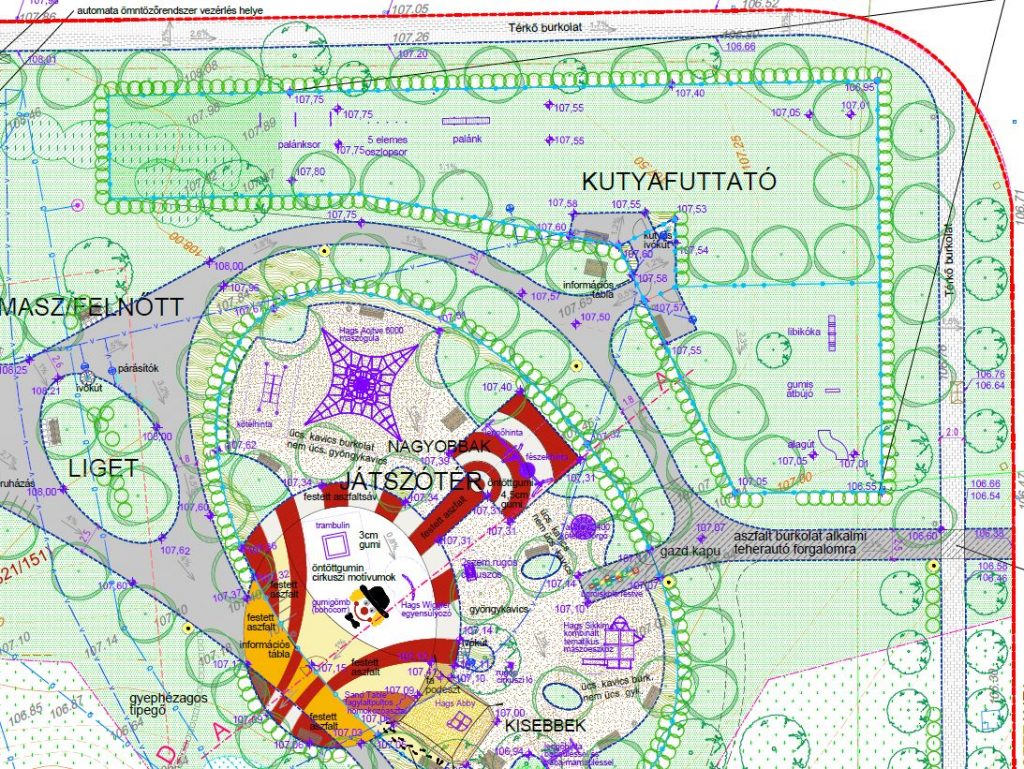 Blueprint of the park (Source: obuda.hu)
Work began in July 2021, with the first phase cutting down sick and weed trees during landscaping. The inner walkways and rest areas of the park, the Bagaméri playground (inspired by the motifs of the children's film Keménykalap és krumpliorr), as well as the fence of the dog runner were completed. Currently, the painting of the playground pavement, the construction of the irrigation system and public lighting poles, as well as the installation of one or two missing toy elements are left to be completed.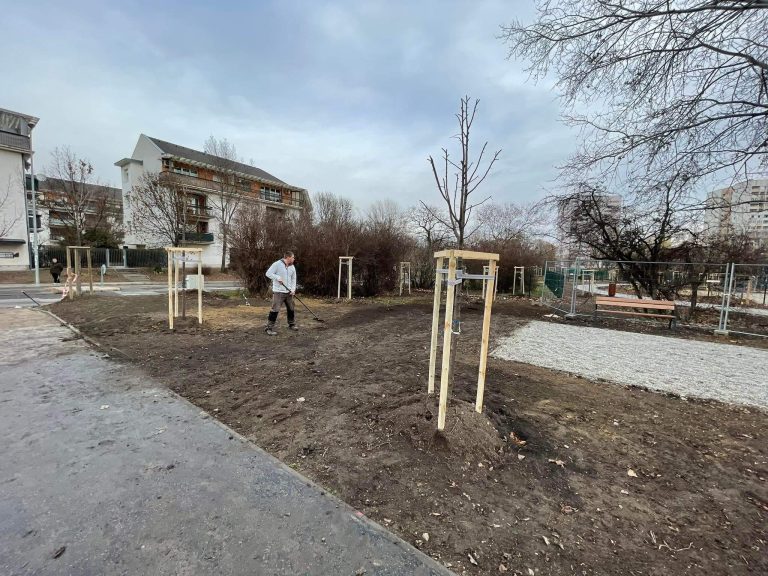 Tree planting in the Táncsics park (Source: obuda.hu)
At the beginning of the afforestation, ie in the summer of 2021, 297 seedlings were planted, and in December, 135 new trees were planted by the employees of Óbuda-Békásmegyer Városfejlesztő Nonprofit Zrt.
96 percent of the planted trees are native tree species, such as small-leaved linden, large-leaved linden, silver linden, jellyfish, pedunculate oak, early maple, high ash were placed on the site.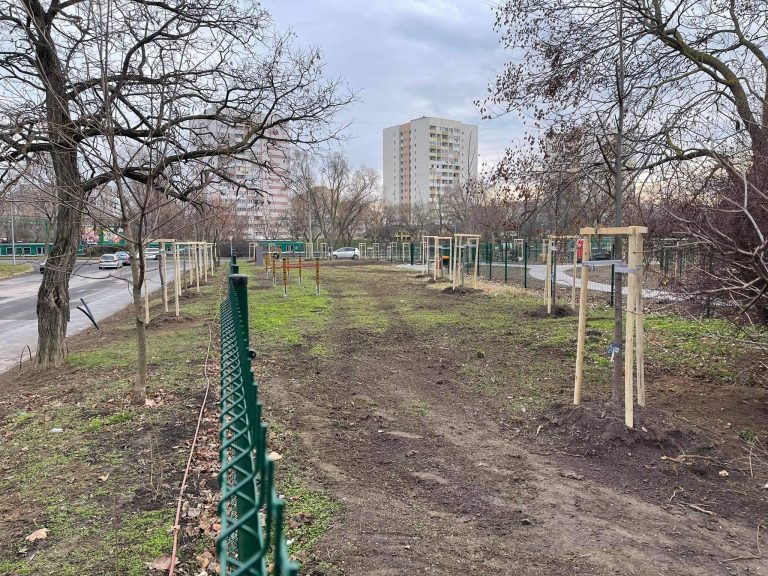 The park was planted with native trees (Source: obuda.hu)
In addition, specimens of 16 exotics, i.e. species native to the tropics but well adapted, have been planted, including Japanese ornamental cherries, sycamore, Sargent cherries, and flesh-colored chestnuts.
The development of Táncsics Park is expected to be completed in the spring of 2022.
The implementation takes place within the framework of the program entitled Implementation of Social Urban Rehabilitation in Békásmegyer, from the non-refundable support of the European Union European Regional Development Fund, for which the local council of Óbuda-Békásmegyer submitted its application in 2016 and won the support at the end of 2018.
Source: obuda.hu, obvf.hu
Cover photo: The Táncsics park was unused for decades, the development of the park was started in 2014 (Source: obuda.hu)