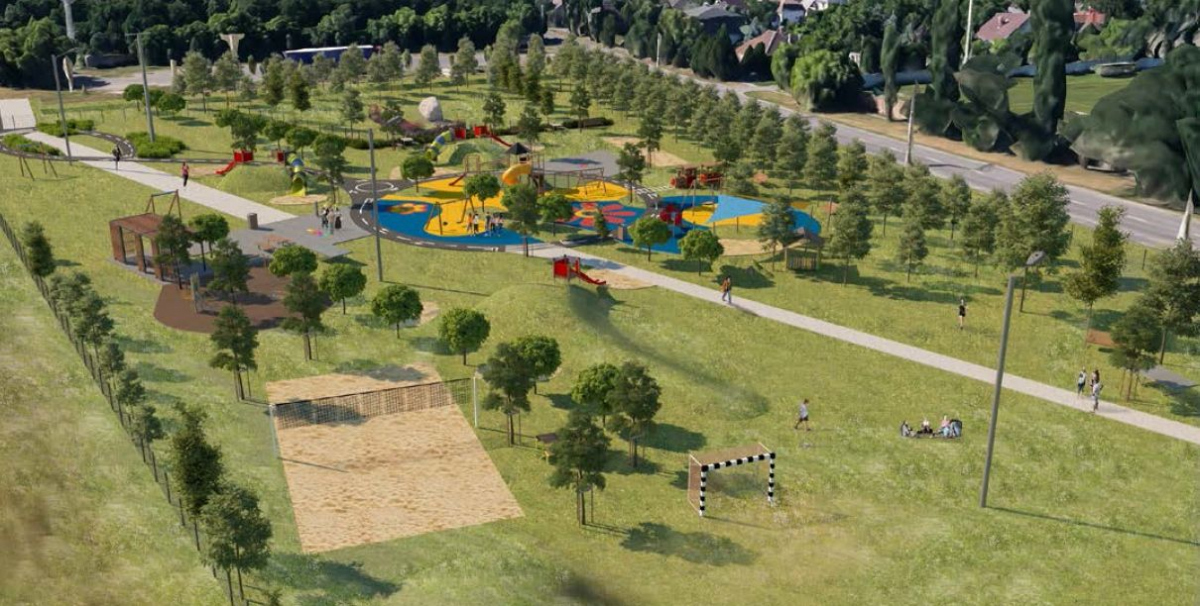 The 22nd district Tétény meadow family park construction started
Hungarian version of the article: Megkezdődött a XXII. kerületi Tétény-rét családi park építése
In the area around the Swabian Memorial in Nagytétény, in the shade of the existing trees, a leisure place will be created, where the new family park will have something for everyone, from the smallest to the largest. There will be playgrounds for various ages, an outdoor gym, a football and beach volleyball court, but there will also be a fenced dog run and a toboggan run.
Last year, we also reported that the 22nd. district Tétény meadow family park plans. According to the website of the district, the investment has recently started, during which a thematic playground, a fenced dog runner, an outdoor gym and chess and table tennis tables will be established in the area around the Swabian Memorial in Nagytétény.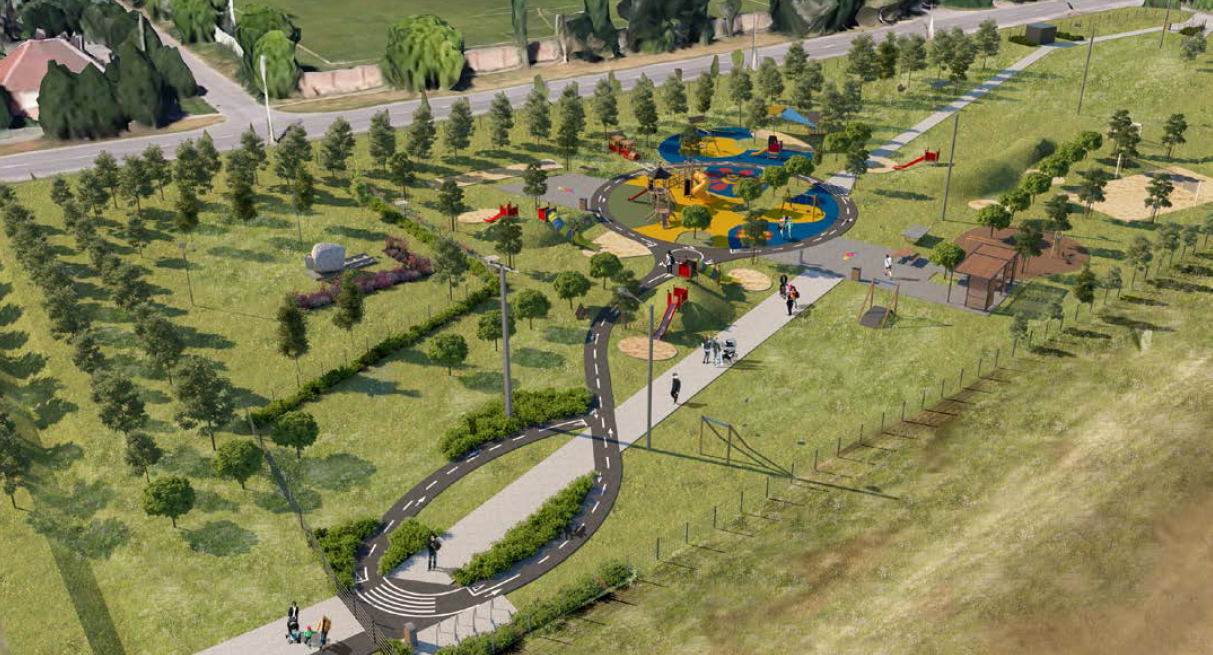 Visual design of the family park from a bird's eye view (source: budafokteteny.hu)
As they write, in addition to the benches, tables and drinking fountain in the park, a rain-changing changing room will be set up as planned. There will also be a sandy beach volleyball court and a lawn football field with two small gates, which will be used as a spectator stand in winter and as a toboggan run in winter.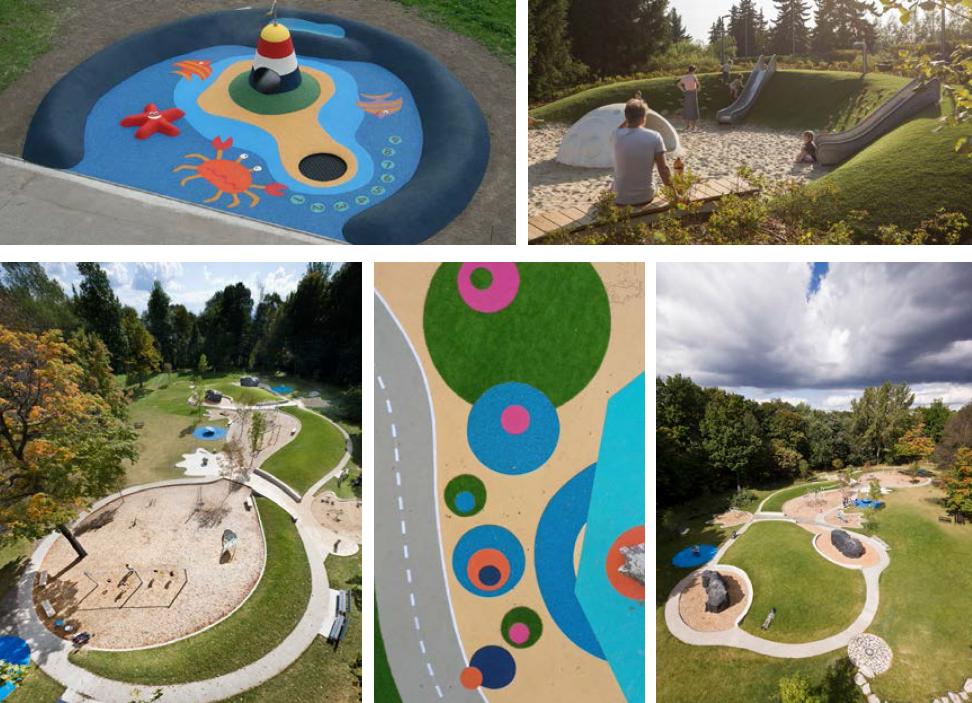 Thematic playgrounds will also be set up in the family park (source: budafokteteny.hu)
In the Tétény Meadow family park, the playground will be the most exciting part. The themed playgrounds will be adapted to the age of the children, so there will be one for older children and one for younger children. Children will be guided to the playground by a sidewalk reminiscent of a traffic court.
Of course, they also thought of dog owners: a fenced-in dog walker would be set up in the family park, with three so-called agility tools and a drinking fountain for dogs.
The Tétény Park family park is scheduled to be completed by April 2022.
Source: budafokteteny.hu