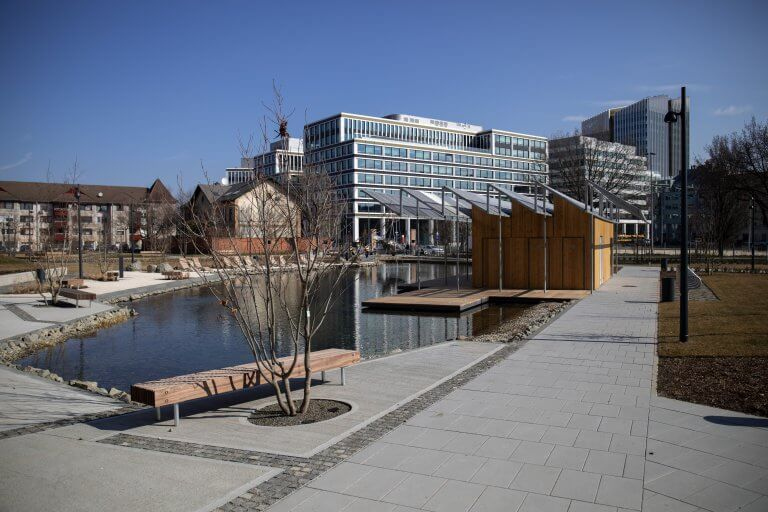 The 13th district Vizafogó park was handed over
Hungarian version of the article: Átadták a XIII. kerületi Vizafogó parkot
On Tuesday, the 13th district Vizafogó park was handed over. The area is called an eco-park, ie during the planning process, special attention was paid to making it ecologically sustainable. A new artificial lake one and a half meters deep has also been created, which also serves as the main visual element.
The nearly one-hectare new Vizafogó park, located between Esztergomi road and Párkány street in the 13th district of Budapest, was handed over on Tuesday in the vicinity of a housing estate of the same name. The public park was established as a green investment of the district local council and was designed by the Objekt Landscape Architect's Office and the Archaikon Architect's Office, the district local council's website announced.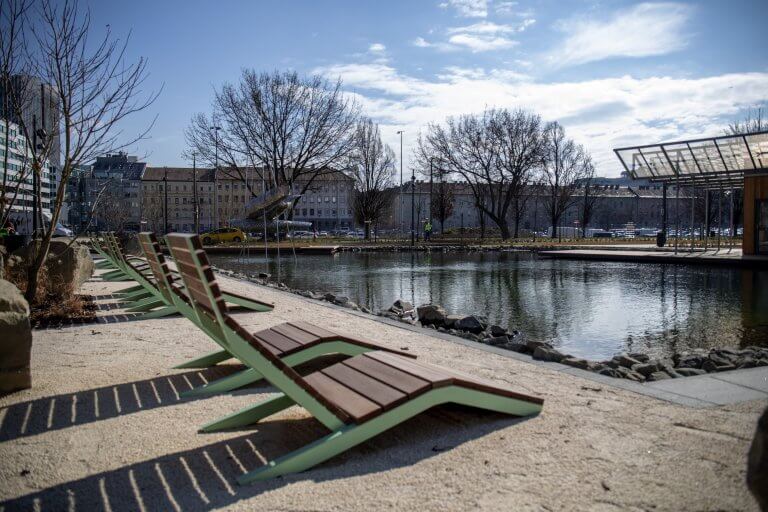 The most important sight of the park is the newly formed lake (source: budapest.13.hu)
The Vizafogó Park is a so-called eco-park, as in addition to its visual and aesthetic values, it plays a significant ecological role in the life of the part of the city, not to mention its health effects. In addition to the new, one and a half meter deep artificial lake, which also serves as a central visual element in the Vizafogó Park, a number of shrubs, ornamental plants and a wooded grove have been established in the northern part of the park. The small forest consists of 59 deciduous trees and 4 evergreens.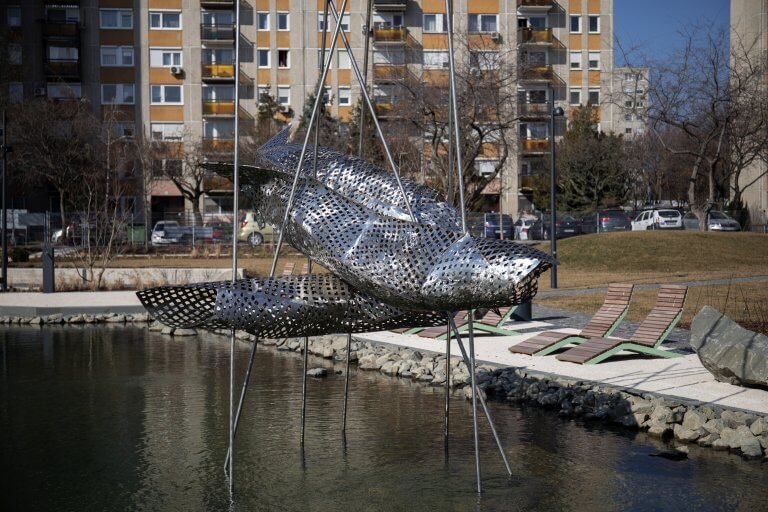 The new park also houses the work of sculptor János Lestyán-Goda entitled Fish (source: budapest13.hu)
During the planning, special attention was paid to the sustainability of the park, being an eco-park. A small bridge spans the lake and a pavilion with a café, buffet, toilet and changing room has been set up on the promenade next to it. The roof of the pavilion has been designed to collect rainwater and lead to it from the lake, making up for the evaporation loss. During longer rain-free periods, they can maintain the water level of the lake by using one of the two drinking wells in the park.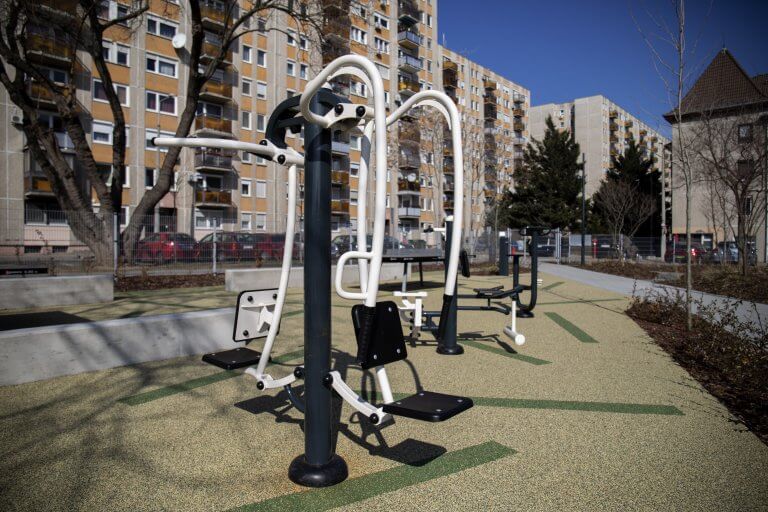 An outdoor gym has also been set up (source: budapest13.hu)
The park will be irrigated from two newly built groundwater wells. The ecological aspect was also important in draining the rainfall: the paved surfaces were designed to direct the falling rainwater towards the green surfaces.
As in most parks, there are several opportunities for recreation in the Water Catcher Park. In addition to the many benches and deck chairs, two foosball and ping pong tables have been set up, as well as an outdoor gym and a running circle for those looking for active relaxation.
The Vizafogó Park, the planned construction of which we announced last February, is open every day from 6 a.m. to 10 p.m., according to the local government's website.
Source: budapest13.hu
Cover photo: The Vizafogó park has been handed over (source: budapest13.hu)