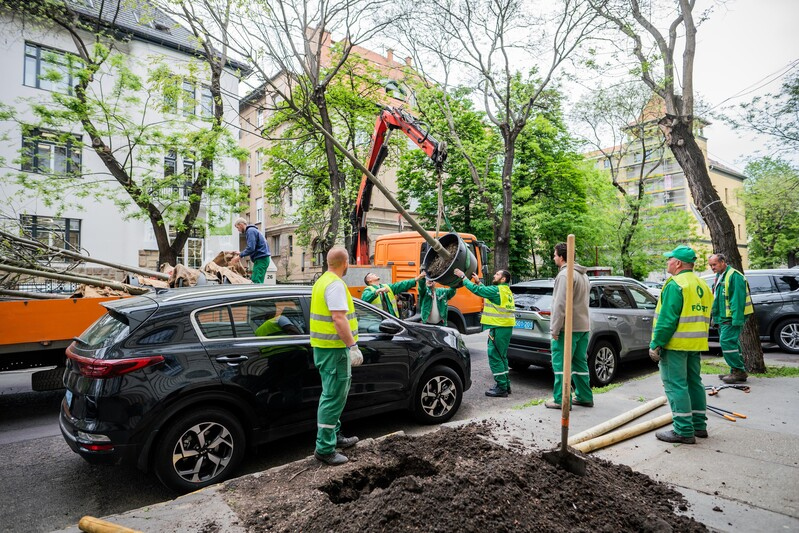 The previously felled trees were replaced in Benczúr Street in Terézváros
Hungarian version of the article: Pótolták a korábban kivágott fákat a terézvárosi Benczúr utcában
Instead of the 29 trees previously felled, 36 new ones were planted in the 6th district Benczúr street, and the size of the wood places was also increased. The 36 new trees were planted by experts from Főkert.
It used to cause great outrage when 29 trees were cut down on Benczúr Street in Terézváros. The decision was then based on the fact that the trees were sick and had become accident-prone as a result. Now, 36 new seedlings have been planted to replace the previously cut ones - it turns out from the website of the district local council.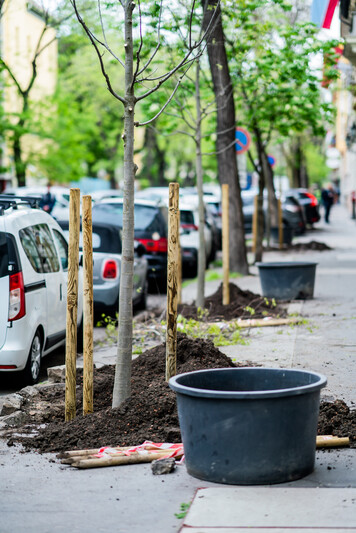 36 seedlings were planted in place of the previously felled trees (Photo: terezvaros.hu)
As they write, the new trees have been put in healthier conditions as the location of each individual has been increased to 2x2 meters and each tree has been given 4 cubic meters of nutrient-rich soil. According to the article on the district's website, an important aspect in the selection of new trees was to withstand the load caused by the downtown environment, the sidewalks, the roadway and utilities should not be damaged by the growth of the roots, and the canopy should not be too large to fit. The 36 new trees were planted by experts from Főkert.
Source: terezvaros.hu
Cover photo: The previously felled trees in Benczúr Street were replaced (Photo: terezvaros.hu)