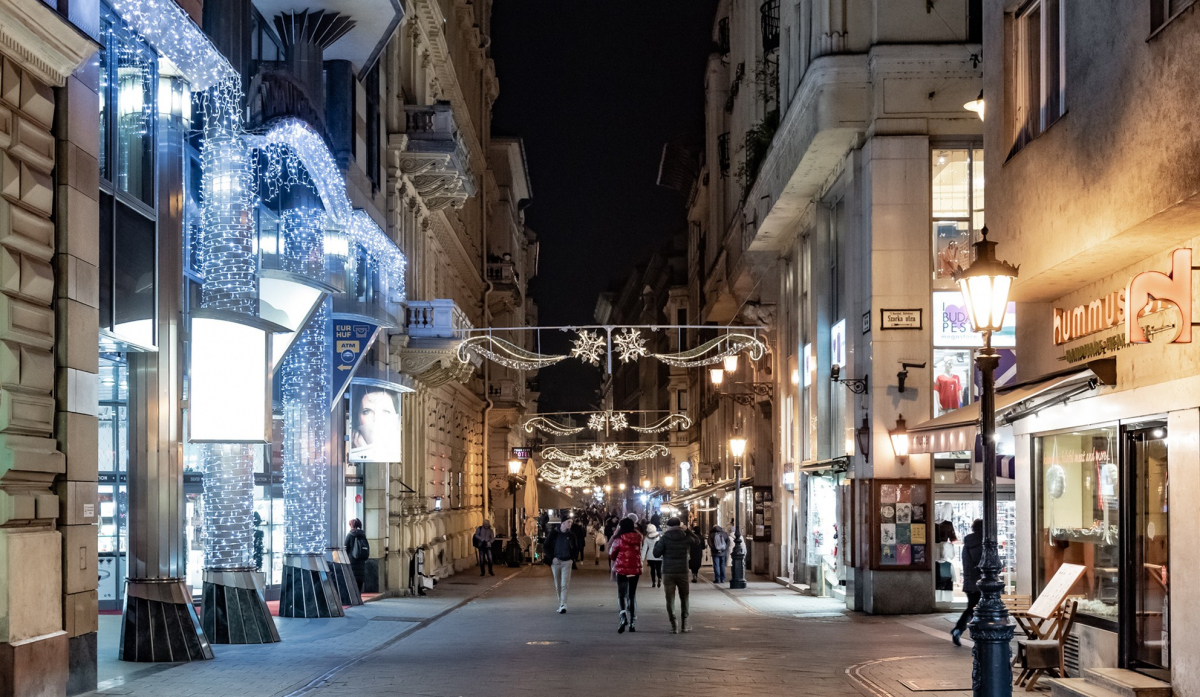 Decorative lighting for Christmas will be up in the most important public areas of the inner city
Hungarian version of the article: Lesz karácsonyi díszkivilágítás a Belváros legfontosabb közterületein
November 18, 2022 at 3:00 PM
There will be a Christmas market on Vörösmarty Square and in front of St. Stephen's Basilica, and Christmas lighting will be up on Szabadság Square, Ferenciek Square, Váci Street, Egyetem Square, Olimpia Park and a few other streets. Although in fewer places but the inner city will be dressed in festive lights, the 5th District Local Council takes care of the Christmas atmosphere.
The 5th District Local Council ensures that the Advent period is as carefree and festive as possible this year: in Belváros-Lipótváros, decorative lights, nativity scenes, Christmas trees, and Christmas markets will await those interested in Szent István Square and Vörösmarty Square, MTI reports.
With free community programs - an Advent candle-lighting ceremony, an Advent concert, a St. Nicholas Day event, Christmas charity gifts and hospitality for children - they provide the opportunity for a meaningful pastime full of experiences, MTI said, referring to the announcement of the district local council.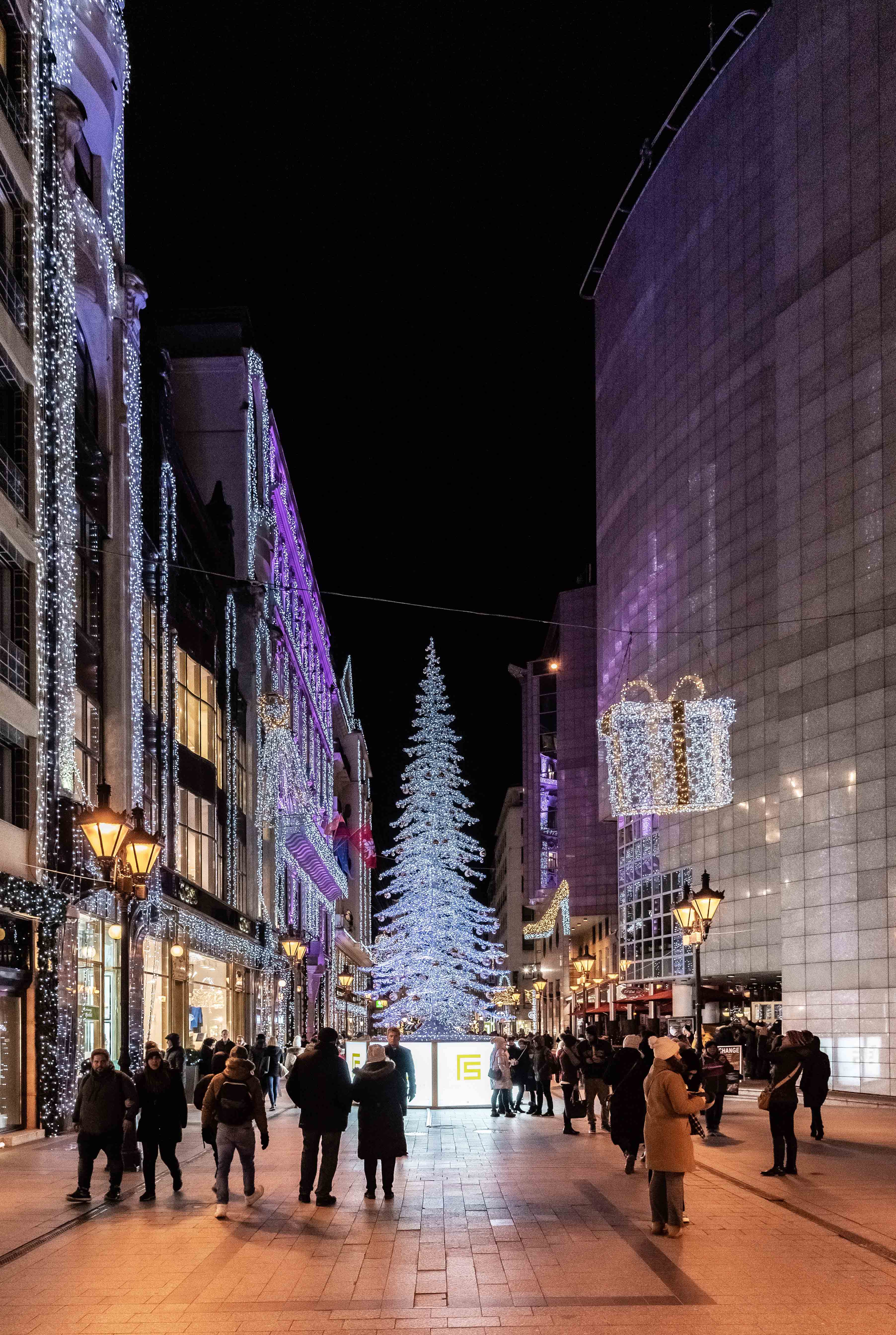 Deák Ferenc Street before Christmas in an earlier recording (Photo: Balázs Both/pestbuda.hu)
The district can only realise the decorative lighting by significantly reducing the number of locations compared to previous years, coordinating the aspects arising from the energy saving and the world heritage status of the district. From the first Sunday of Advent to Epiphany, the axis known as the main street, the public areas directly connected to the Christmas markets, the squares decorated with Christmas trees and nativity scenes - Egyetem Square, Ferenciek Square, Szabadság Square, Olimpia Park - and a few other streets will be dressed in festive lights. The inner city local council was forced to take over the lighting of Váci Street, which falls under the jurisdiction of the capital city municipality, reads the statement cited by MTI.
In addition to these, there will also be Christmas lighting on Vörösmarty Square, the cost of which will be borne by the organiser of the Christmas market held here. The district also announced that this year, in addition to the Szent István Square market, the organisers of the Advent Bazilika, who were twice awarded the title of "Europe's best Christmas market", received a public space use permit for the Vörösmarty Square market.
The illuminated Szent István Square, from above (Photo: adventbazilika.hu)
The district local council did not follow the previous practice of the capital, according to which the public space is given free of charge to the organiser of the market. The 5th District made Szent István Square available for use with an 85 per cent discount and Vörösmarty Square with a 90 per cent discount, for a total fee of almost 20 million HUF. The revenues from the utilisation will be used for the maintenance of public areas: public area cleaning, green space maintenance and public road management tasks.
Source: MTI
Cover photo: The illuminated Váci Street (Photo: Balázs Both/pestbuda.hu)