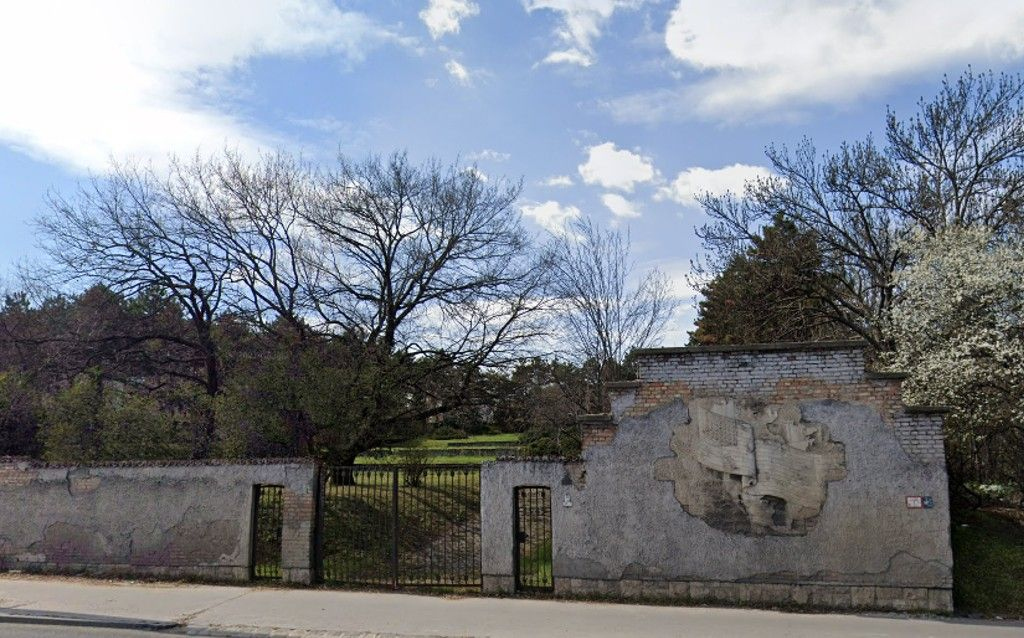 A park would be created on the site of the former US military cemetery in Sasad
Hungarian version of the article: Az egykori amerikai katonai temető helyén parkot alakítanak ki Sasadon
September 9, 2021 at 7:00 PM
A park would be created on Budaörsi Road, on the site of the former US military cemetery. The exact functions are still under discussion, including the possibility of an external exhibition area, which has many valuable shrubs and mature trees.
In the XI. district, in the area between Budaörsi út and Harasztos út, there was a former American military cemetery where from 1944, the remains of pilots who died during the bombing of Budapest were buried. According to historical sources, approximately 600 American soldiers died on Hungarian territory, 278 of whom were laid to rest in the cemetery in the XI district.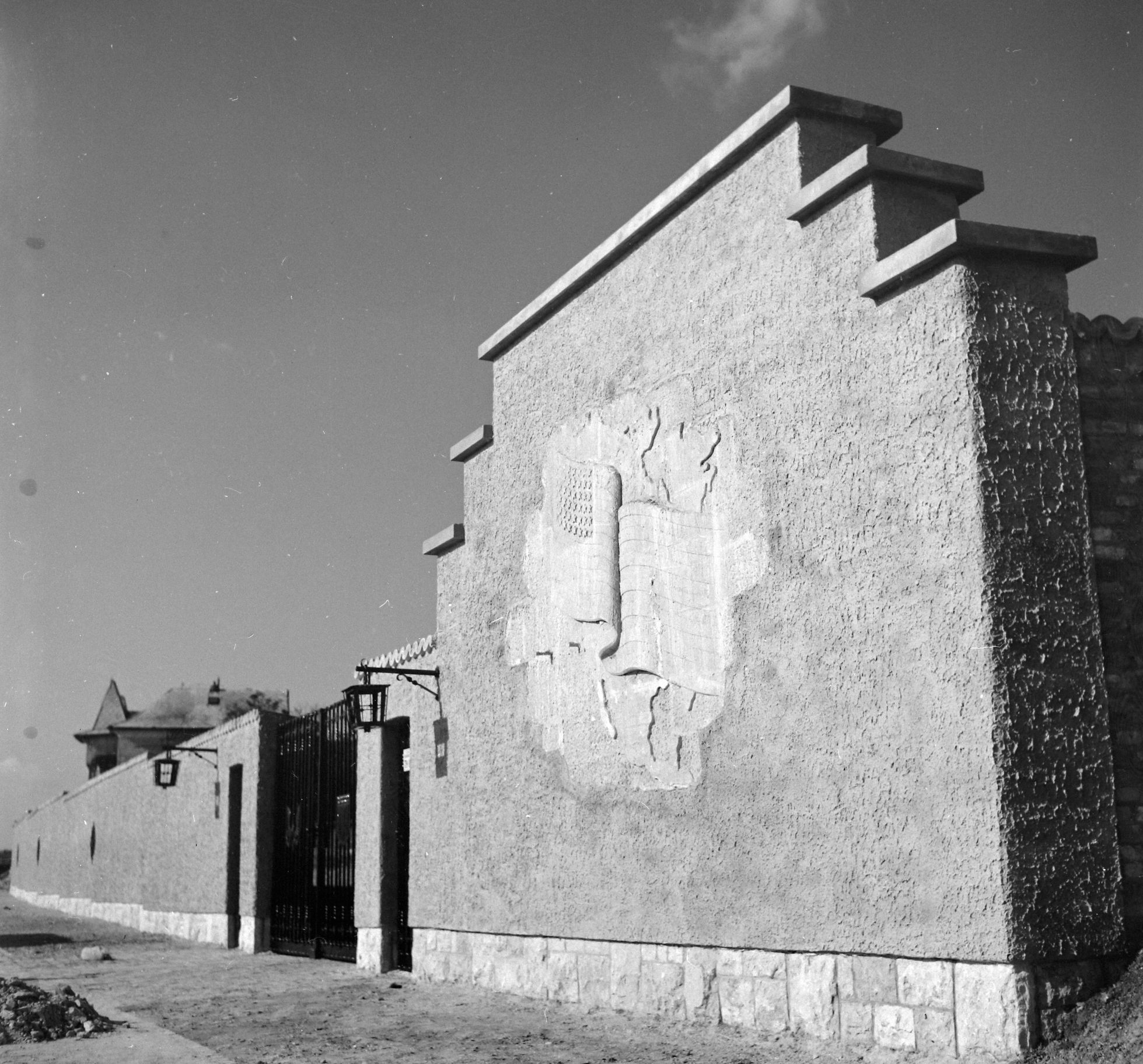 The fence and gate of the former American cemetery in 1965 (Source: Fortepan/UVATERV)
After the war, the United States exhumed the bodies and moved them, but the area remained an American memorial site. A memorial has been erected in the former cemetery, which is closed to visitors, the gates are decorated with the US coat of arms and the eagles are made of wrought iron. The fence facing Budaörsi út has a relief of the American flag.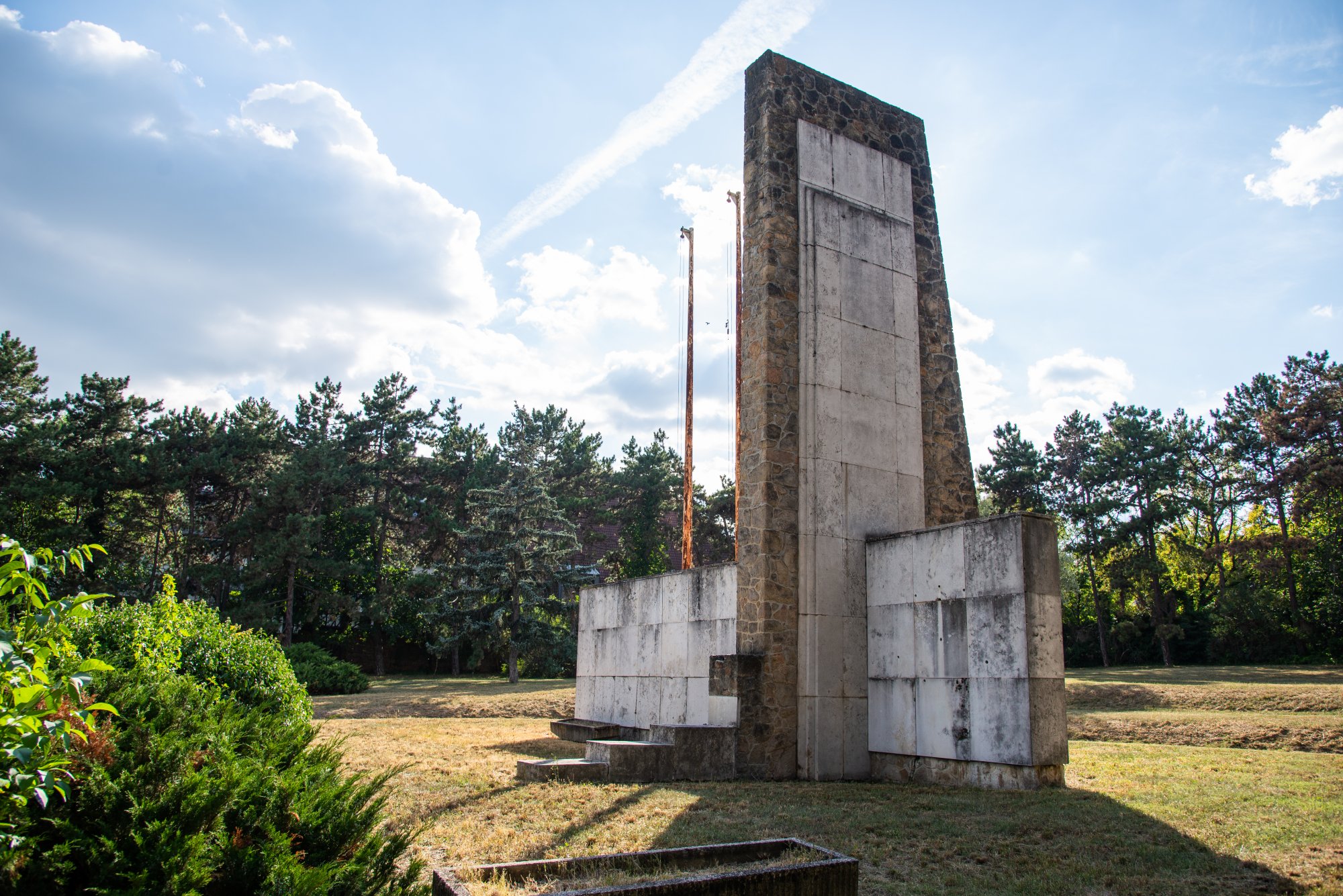 The Americans also erected a monument in the former cemetery (Source: ujbuda.hu)
According to the municipality of Újbuda, discussions with the US Embassy revealed that the Americans do not wish to maintain the memorial and have requested the removal of symbols referring to the United States. Thus, the eagles have been removed from the gates and the relief of the American flag is expected to be dismantled.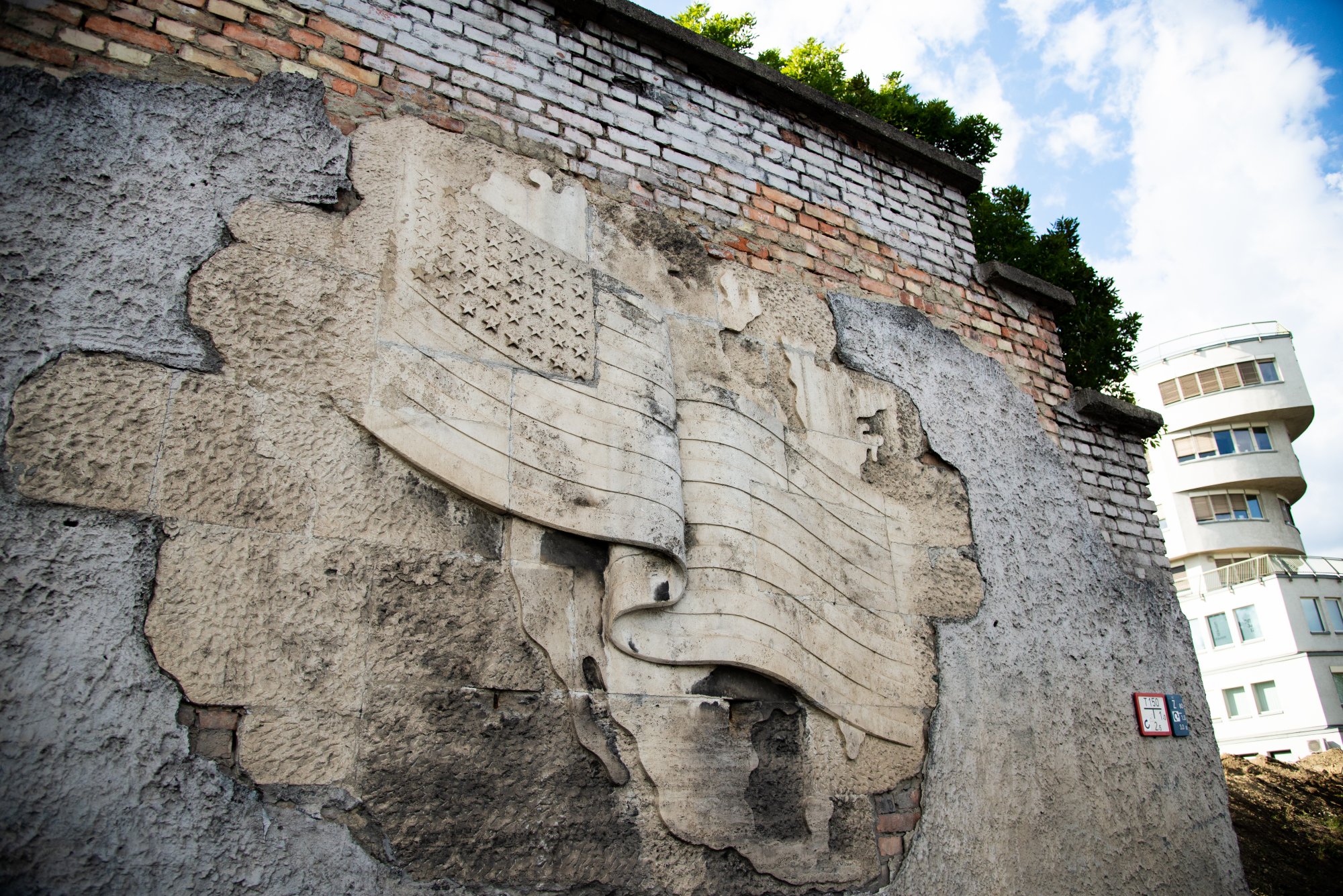 The United States flag embossed on the fence. At the request of the US Embassy, it will soon be demolished (Source: ujbuda.hu)
In the future, the land will be used by the owner, the municipality of Újbuda. The specific function should also take into account the traffic and noise impact of the Budaörsi road and the valuable shrubs and mature trees in the area.
The municipality has held discussions with the Hungarian University of Art and Design on the development possibilities of the area, and it was suggested that outdoor exhibitions and landscape-based art works could be held here. They also consulted with the Hungarian University of Agricultural and Life Sciences, Urban Planning and Ornamental Gardening Institute's Department of Landscape Architecture, to involve landscape architecture students in the development.
Source: ujbuda.hu
Opening image: the entrance to the former American memorial site and cemetery from Budaörsi út (Source:Google Streetview)