City Park
2020. július 14. 11:00
Ajtósi Dürer Way is a busy and well-known road that runs alongside City Park. However, the roots of its name are less well-known. Albrecht Dürer was a world-renowned Bavarian Renaissance painter with Hungarian roots. His father was born in the Hungarian village of Ajtós next to Gyula, from where he emigrated to Nuremberg, where the famous artist was later born. The Hungarian roots of the painter were a well-known fact in Nuremberg as well. Thus, on the 400th anniversary of this death, a delegation from the city visited Budapest. The Bavarians gave the Hungarian capital a unique statue to commemorate the event, while Budapest named a road after the famous painter.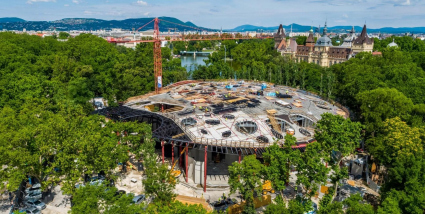 2020. július 10. 07:00
One of the most spectacular roofs in Europe has been completed within the Liget Budapest Project. The House of Hungarian Music is now structurally complete in the City Park. The institution to open at the end of 2021 will operate as an exhibition, and performance venue and centre for music education.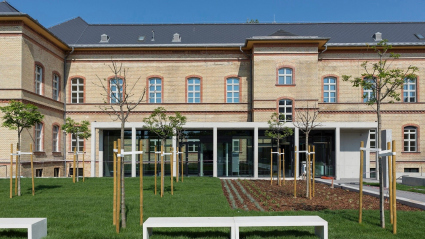 2020. július 7. 12:00
A 13000-square-metre park has been created surrounding the Hungarian Museum Restoration and Storage Centre between Szabolcs Street and Vágány Street, not far from City Park (Városliget). The peaceful Bókay Garden is open to visitors.