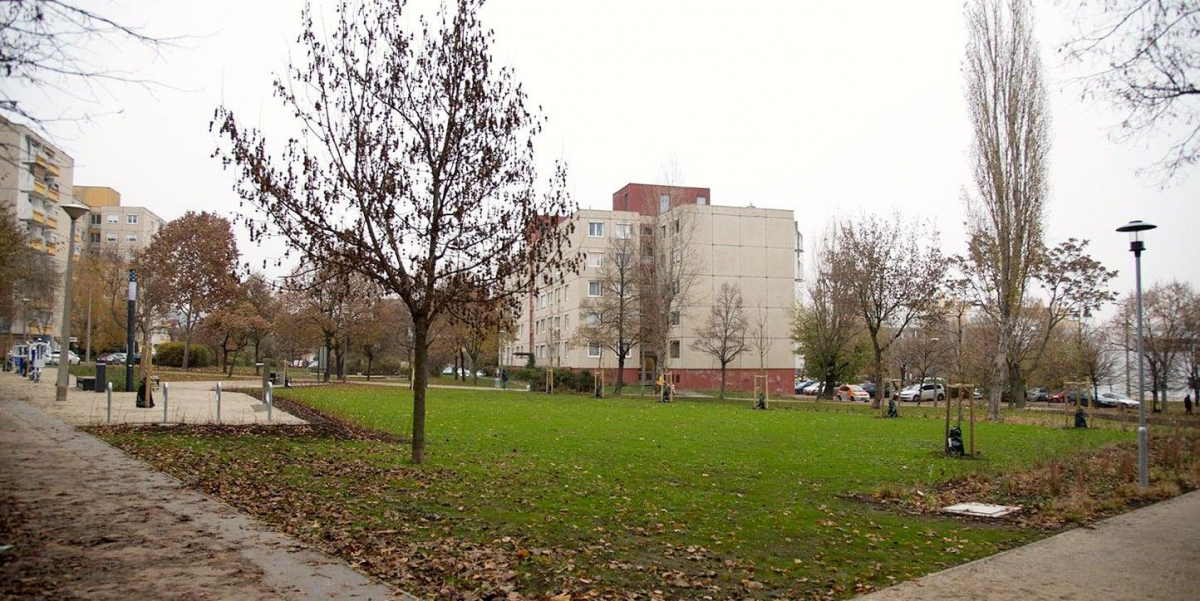 Leisure park opens in Gazdagrét
Hungarian version of the article: Szabadidőpark nyílt Gazdagréten
December 4, 2020 at 6:00 PM
The Kaptató Promenade sports and leisure park has opened in Gazdagrét in the 11th District. The park features a larger green area, an outdoor workout area, a dog park and a chess table.
The Kaptató Promenade sports and leisure park has opened in Gazdagrét in the 11th District and awaits its visitors – writes fokert.hu. Several new features have been added to the area such as a chess table, drinking fountain, fitness equipment, benches and rubbish bins. Furthermore, the design aimed to preserve green space and increase the number of plants in the park.
A total of 9 trees were cut down in the park as they were in poor condition, while 7 trees were moved. The moved trees were replanted next to the row of linden trees near the pavement on the south side of the area. General care was given to all other trees in the area.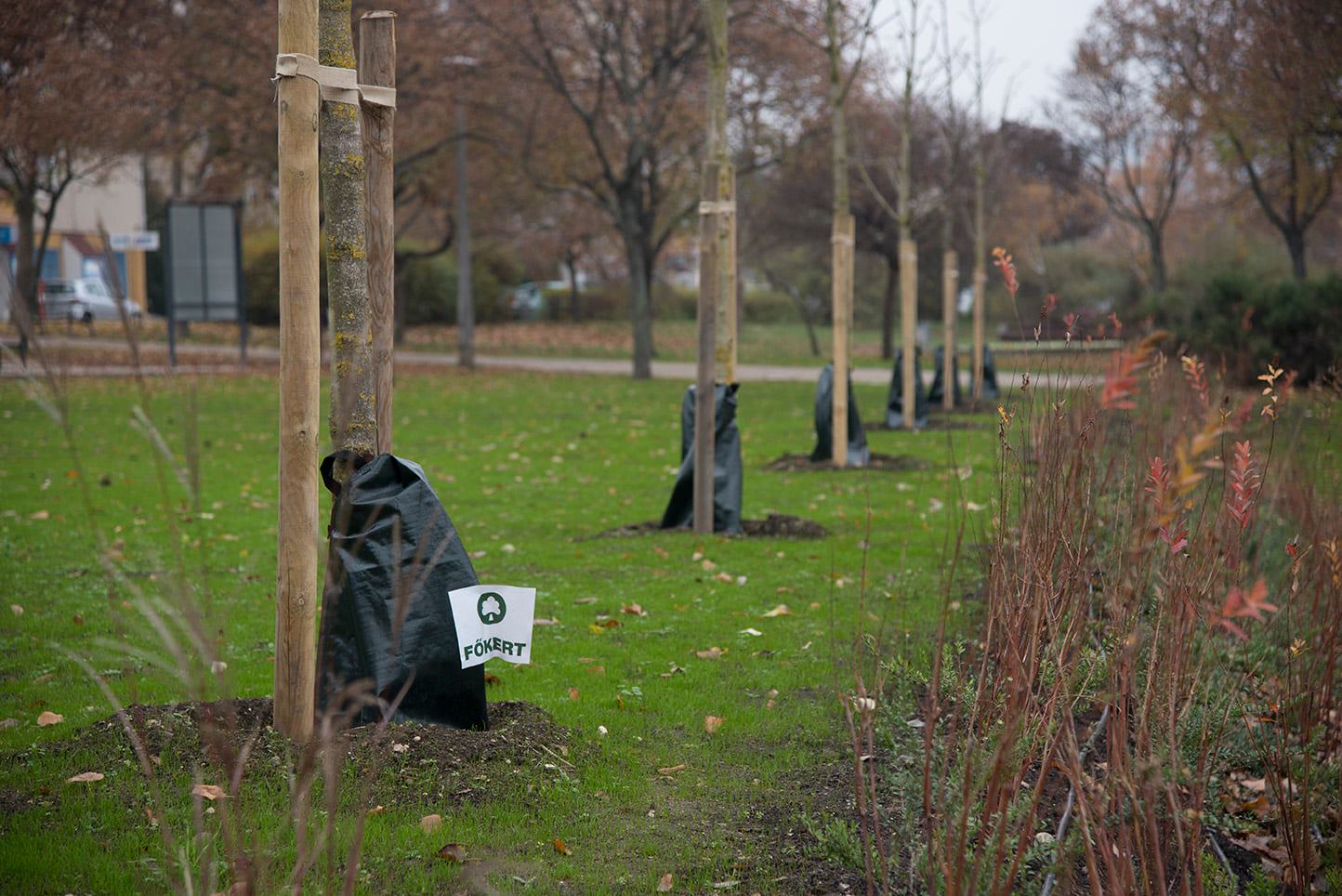 New trees were planted in the park, and the grass regrown (Photo: fokert.hu)
To expand the recreational possibilities in the slightly sloped green area surrounded by the housing estate, a multifunctional grass sports field and outdoor workout park were added. At the same time, the green space was expanded, and typical but unpaved pedestrian paths (i.e. trod-down paths) were paved over.
Sports facilities were created on the northern end of the area just below the adjacent playground. A grassy flat surface, and a vandal-safe outdoor. workout park alongside a chess table. A toilet with a baby changing area has been added next to the fitness park, which can also easily be accessed from the playground and was sorely missing from the environment.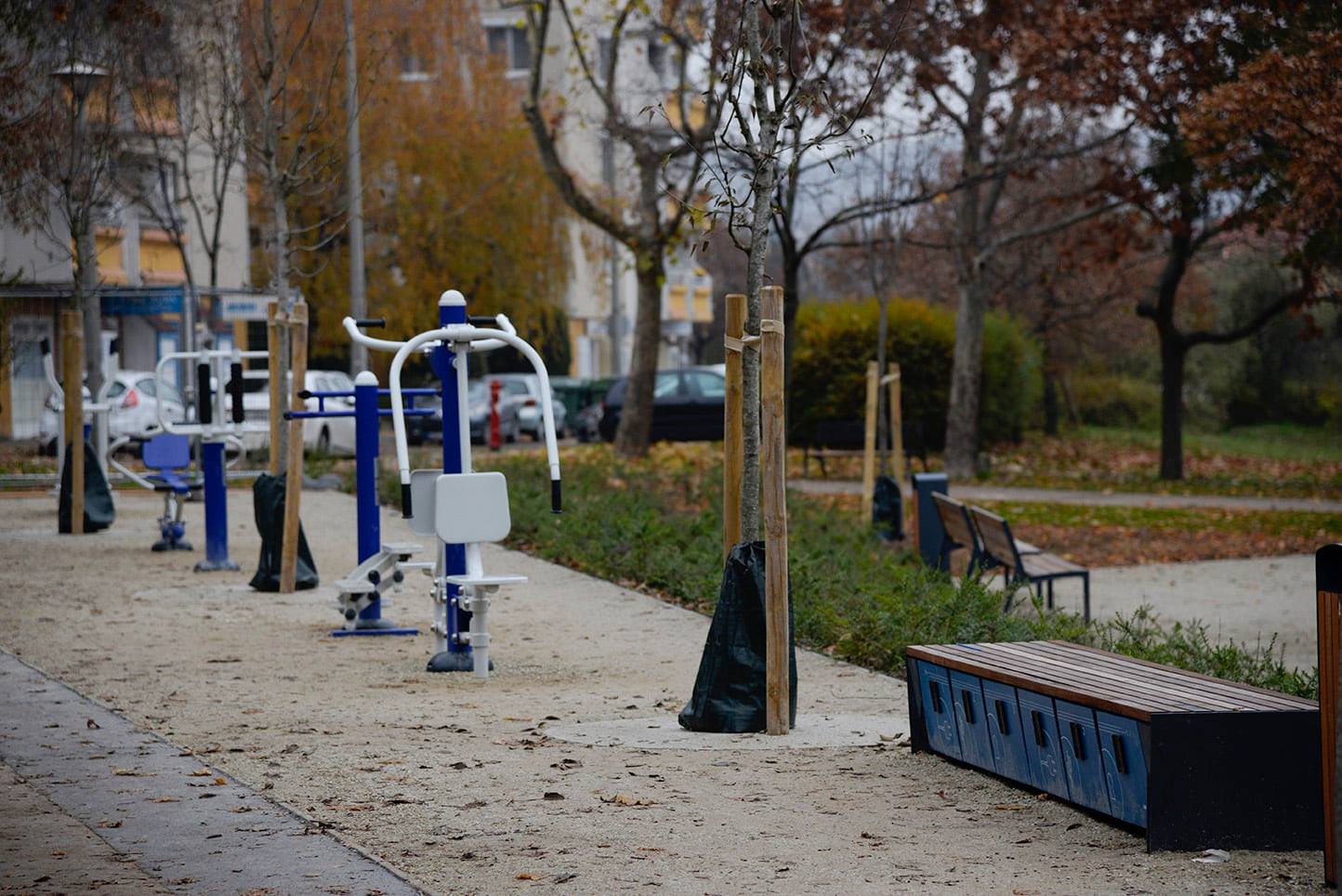 Outdoor workout equipment (Photo: fokert.hu)
The sports area has a drinking fountain and a smart column that offers WiFi coverage throughout the park as well as information about the strength of UV radiation through a display. A bench with lockable charging boxes has also been installed.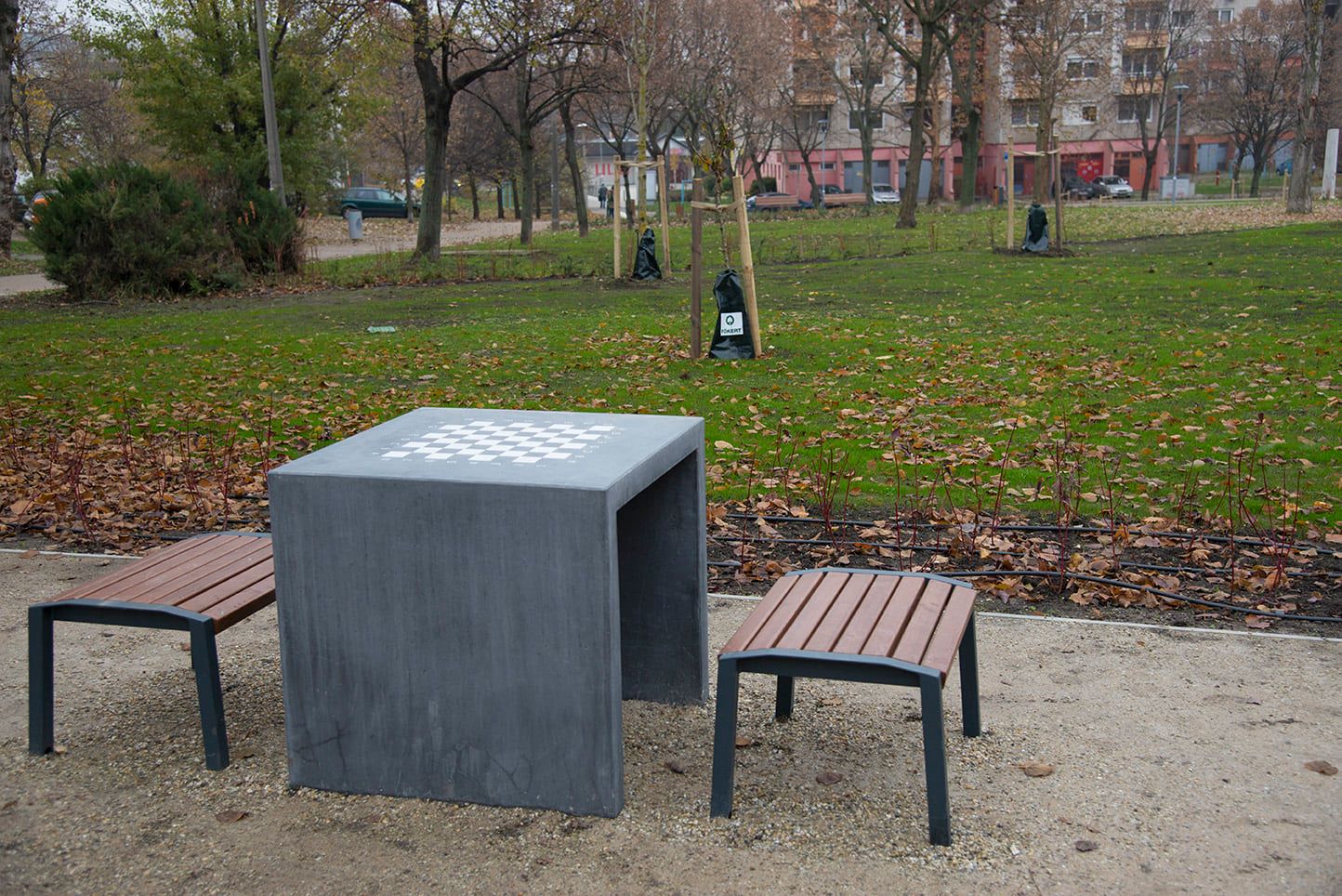 Chess table (Photo: fokert.hu)
A new pedestrian pathway has been paved running east to west through the park and lined with benches. The walkways have been paved with stabilised coverings. The landscaping on the sloped area has led to the creation of terraces, which allow visitors to play freely. A rich flower bed for perennials has been established along the north-south pathway. A new row of trees and a wooded grove were planted to provides shade for those exercising.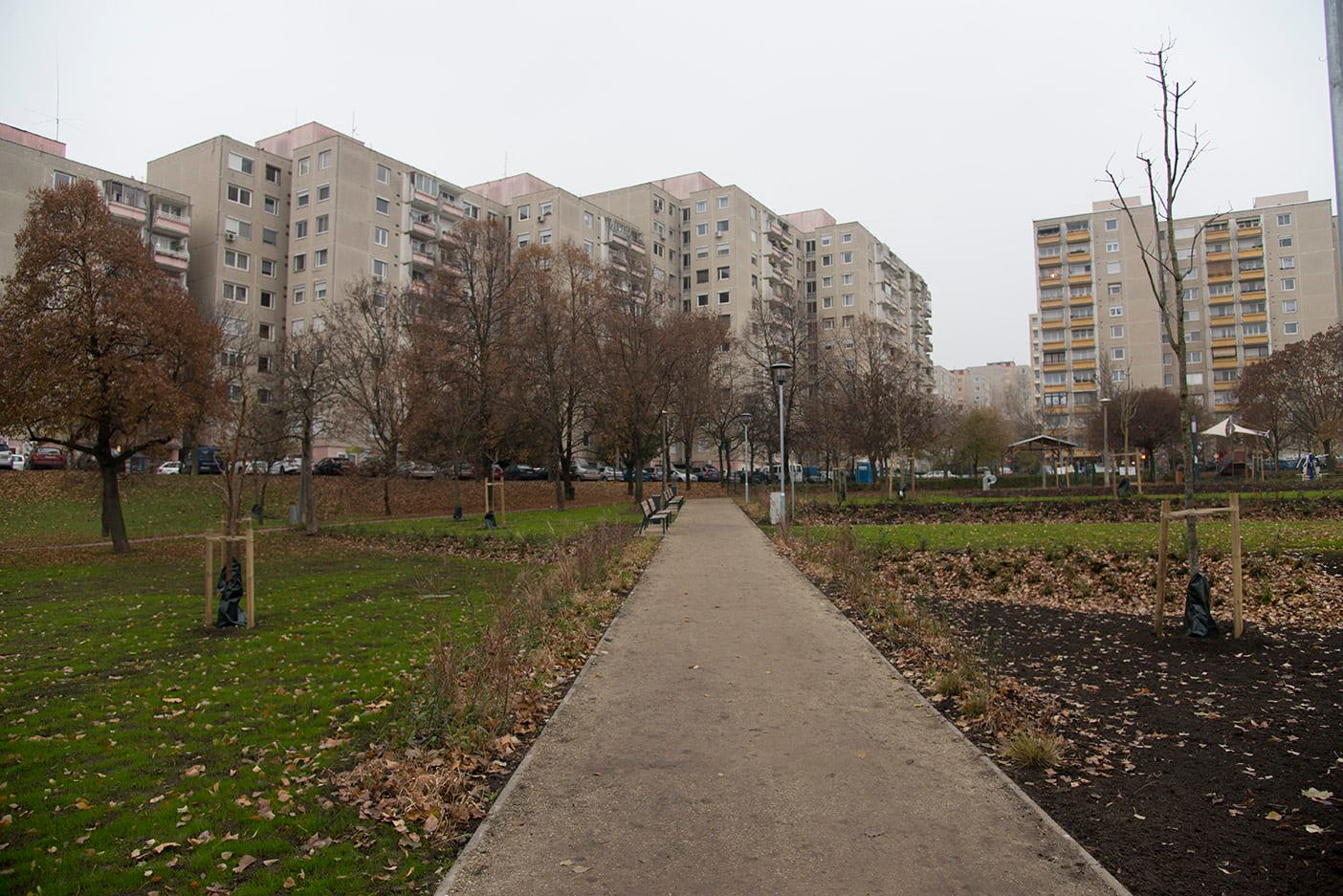 New pathway with benches (Photo: fokert.hu)
The lowest, south-eastern terrace has been designated a dog park to allow owners to let their dogs run freely. The felled trees will be replaced with ornamental trees that grow large foliage and provide ample shade. Fruit trees will also be planted in the lower end of the area. The trees are equipped with water bags. An insect hotel has been placed in a quieter part of the park, near perennials and shrubs.
Source: fokert.hu
Cover photo: Renovation of the park alongside Kaptató Promenade completed (Photo: fokert.hu)